Running on air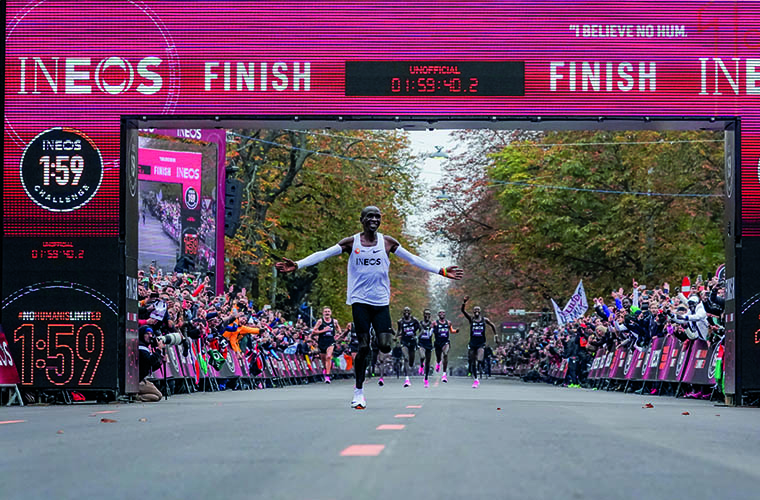 Sunset+Vine delivered a comprehensive host broadcast solution for Kipchoge's 1hr 59min 40sec marathon
When Eliud Kipchoge dismissed his pacemakers at the 500-metre final stretch, not even the toughest cynics could prevent their mouths from turning upwards. It was a moment that defined 'history in the making', a display of athletic immortality: the marathon distance had been completed in under two hours. 
Kipchoge galloped around a Vienna park four times before beating his personal best in the Ineos 1:59 Challenge. The Kenyan had gotten close in a similar attempt at the Monza Formula One racetrack near Milan in 2017, running the marathon in two hours and 25 seconds – an impressive time still, but perhaps not quite as catchy.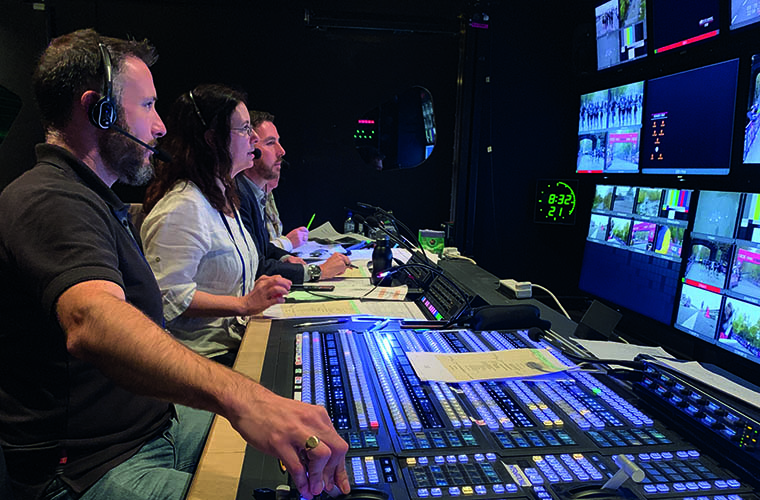 Let's go outside: Coverage of the challenge was handled from an OB van providing five different programmes to suit different viewing audiences
It was also not only Kipchoge who achieved a world first that day. The host broadcaster, Sunset+Vine, felt a duty to position the athlete's milestone alongside the landing on the moon, running the four-minute mile and sailing around the world in 80 days, and this required a lot more than just a straight host coverage plan to deliver a memorable moment. It required something executive director, Andrew Preece, calls a "360 host broadcast."
Our digital department devised a social strategy based around Kipchoge's catchphrase 'No human is limited'
Training
The first part of creating this more rounded broadcast was deciding to do live coverage. Preece says: "That was the easy part; the hard part was working out the best way to get the maximum number of eyeballs on it, because we were allocated an eight-day window in which the event might happen. I was concerned broadcasters wouldn't be able to clear their schedules for eight days, not knowing when it might happen."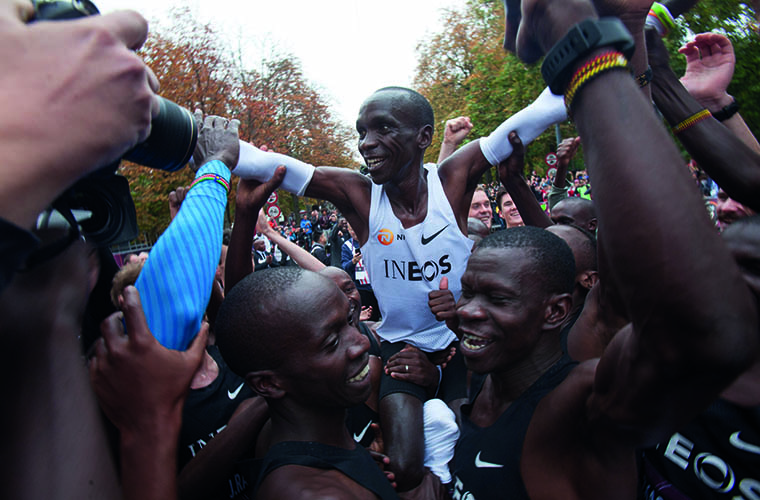 Preece anticipated the event wouldn't air on TV and decided to pursue digital channels for distribution. Nonetheless, Sunset+Vine did end up with deals with 59 live broadcasters, including the BBC, NBC and Eurosport. Preece says: "After this, we were hard-pressed by Twitter, Facebook and YouTube to sign exclusive deals. We did, in the end, sign a deal with YouTube, so it wasn't live on any other digital channel." At the same time, Preece's news and digital departments were tasked with creating another slice of this broadcast pie by generating an appetite for the event. 
He explains: "Working closely with Ineos and its marketing team, our digital department devised a social strategy based around Kipchoge's catchphrase, 'no human is limited.' It became our hashtag for the event, and in the month leading up to it, we filmed and published videos with Chris Froome, Patrick Vieira and other iconic ambassadors to build social awareness with that hashtag. Our news department produced and distributed 1200 language-localised stories to the news networks of the world. For instance, we covered the pacemakers, who had come from a wide range of countries, which we transmitted the stories back to."
On the day
The live coverage consisted of five different programmes from one OB van, supplied by Video House, which Preece says was a "first for broadcast". 
"We had a programme hosted by British presenters Gabby Logan and Radzi Chinyanganya, broadcast to English-speaking countries, and we did a programme without presenters for foreign language broadcasters. We also had an enhanced feed with graphical signposts directing viewers to content that was being published on ineos159challenge.com."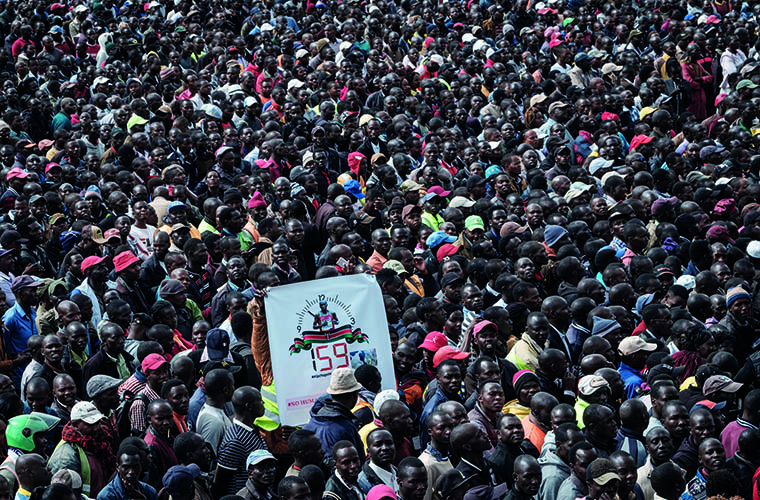 The website served to offer snippets of information that corresponded with the commentary, so the digital department had the pressured task of consistently shooting, editing and publishing fresh content. But the website was also used to distract viewers from flat moments in the race. Preece says: "If we ever felt the broadcast going a bit quiet, we would put up a signpost to check out the website to see a photo gallery of the team training in Kenya, for example. It was a good way to feed people from the broadcast."
The final feed went direct to a video player hosted on ineos159challenge.com and this didn't have any graphics. However, this feed was interesting because it facilitated a personalised viewing experience: "Viewers could decide on whether or not they wanted to see splits times, social media feeds or the mini map on the screen, all of which were available in six different languages. We got half a million people doing it that way – although I think the peak was on YouTube, with 800,000 concurrent viewers. The feed on the website now has over five million views, which is quite impressive."
He continues: "So that was our 360 offering. Covering all host production services, including live coverage, news, highlights and digital distribution."
The feed on the website now has over five million views, which is quite impressive
Backstage
The marathon-turned-sprint was a performance-first project, meaning nothing that anybody did could interfere with Kipchoge's ability to run his best race. Preece says: "The organisers were scientific about how the pacemakers were formed, how they ran, how Eliud ran, how the pace cars were aerodynamic etc. So working out a camera plan around that was a big mission, actually."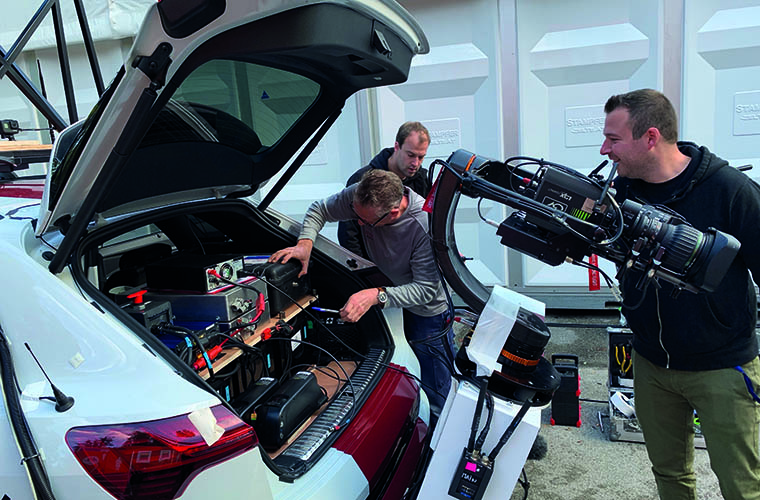 "The pace cars had a laser system fixed on to the top of them, which enabled the pacemakers to run in formation. I wanted to put cameras on the pace cars, but was told that wouldn't be possible. So I asked, what about if we put one very small camera, the size of a 50 pence piece, on to the cars? We ended up collaborating and testing the cameras in their wind tunnel. They did all sorts of computational fluid dynamic tests to see the effect the cameras would have on the pacemakers' running pattern. Somehow, we got to test a big stabilised camera arm – the Shotover G1 – which we mounted to the back of the pace car, and it didn't interfere with the runners. So we got the best pictures we could have hoped for."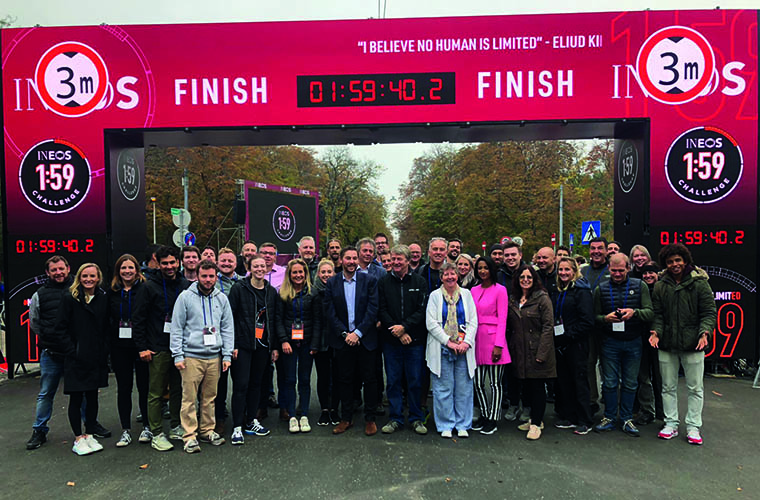 The Shotover G1 camera was also placed on to the reserve car, in the unlikely event that anything would happen to the first pace car, and both cars were controlled from another car that rode in between them. As well as having continuous footage from the cars, there was a 200 metre-high wire cam at the finish, cranes dotted across the course and a motorbike with a camera operator on the back to keep it looking varied. Preece says: "The original thought that Ineos and its team had was that there would be cameras positioned every 200 metres, that would go from right to left, left to right as Eliud and his pacemakers ran past. While we felt that this would give full coverage, we weren't sure it was the most dynamic way to show the race."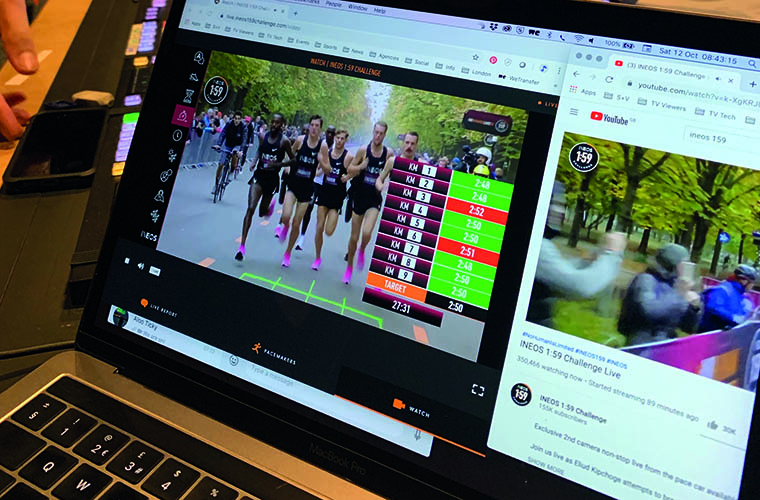 Rigging comms between the cameras and the OB van was more complex than it would have been if Sunset+Vine had stuck to Ineos' camera plan: "We had to have RF towers along the course to send signals from the pace cars, motorbike and wire cam back to the OB compound, which was in the middle of the course." 
Preece also had trouble finding a signal at the start of the race, which was on a bridge half a kilometre from the track Kipchoge bolted around four times: "We ended up using the city's dark fibre. We managed to tap into one of its networks down by the bridge and send our signals back to the middle of the course and back to our OB compound. We also had LiveU help us out with the GoPros, which were attached to the pace cars for performance testing. LiveU brought those feeds back via our London HQ and then back out to Vienna, in order to get them into its network. So that was quite complicated," he laughs.
Sunset+Vine is no stranger to covering live sport, but compared to football, this was more demanding: "We do a lot of football with BT Sport and, while we want everything to be perfect on day one, we have several months of the Premier League to get it right. Here, we only had day one, but we were happy with how it went. We didn't have any significant issues; all the graphics and camera communications worked, and our feed got out to the satellite and was encoded for YouTube the website."
There's irony in a petrochemical company sponsoring Kenya's hero, considering Africa will be the first to get hit by climate change. No one can deny Kipchoge's run is a historic leap forward – maybe it will inspire Ineos to make a leap forward, too.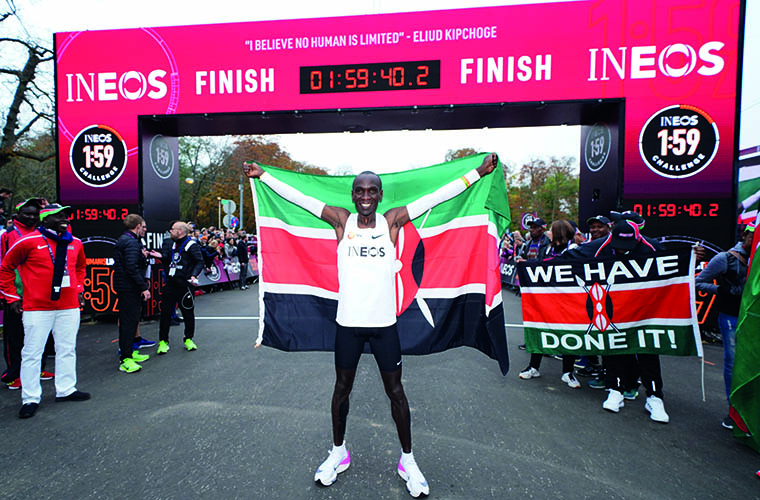 This article first appeared in the January 2020 issue of FEED magazine.