Sports Pro Summit puts fans first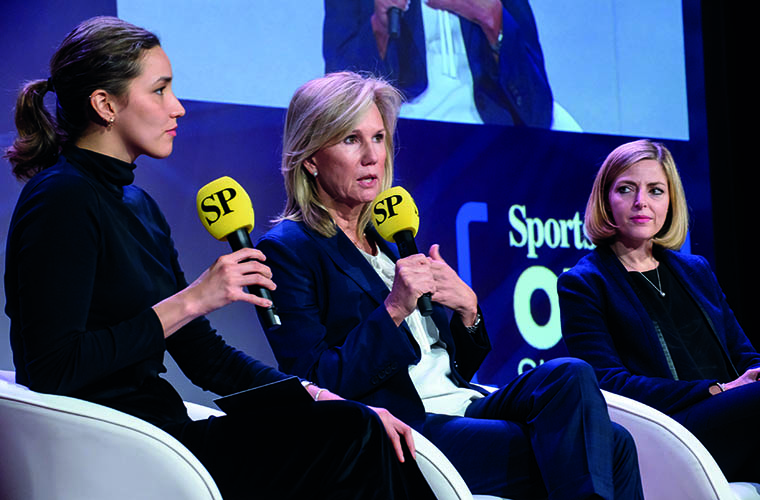 Last year's SportsPro OTT Summit in Madrid said improving the fan relationship is the top goal
In November, FEED once again partnered with the SportsPro OTT Summit in Madrid, the third iteration of what is proving to be a popular knowledge events for sports broadcasters and rights holders worldwide. 
The event runs over three days in Madrid's Meliá Castilla hotel, a comfortable venue that includes a superb auditorium with USB and mains power at every seat (priorities, am I right?)
The summit offers a dense schedule of discussions and keynotes, a small exhibition hall for vendors and ample opportunities for networking. Speakers included representatives from the NBA, DAZN, UEFA, F1, La Liga, BT Sport, YouTube and ESL.
The day of it being just a sport is over, the reality is that people want to be entertained
Additionally, SportsPro, because of its partnership with the Olympic Channel, offered a group tour of the OIympic Channel's global headquarters, as well as a networking drinks at Santiago Bernabéu Stadium, home of Real Madrid since 1947, sponsored by Athletia's anti-piracy initiative, Ryghts.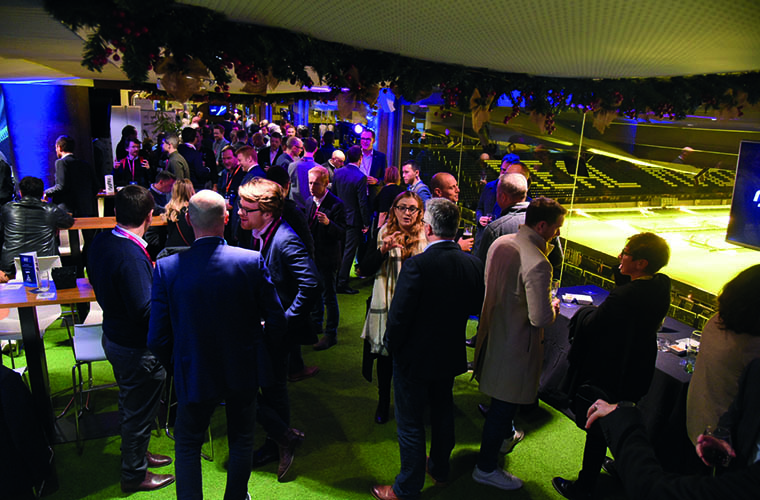 The summit's theme of OTT video allowed for wide-ranging discussions about the application of new digital advances across the field of sports entertainment, but the topic that kept recurring was how to better serve the sports fans.
Getting into the ring with fans
One popular session, which seemed to predict where the entire sports industry could be headed, was the talk with John Brody, executive vice-president of global sales and head of international for World Wrestling Entertainment (WWE). 
WWE – I hate to ruin it for you – is entirely scripted. Whereas most sports coverage is trying to portray athletes as characters in a drama, WWE gives you characters in a drama under the guise of athletes. This is not to understate the athletic skill required of a WWE performer. Those men and women really are leaping and smashing and bashing – and, combined with that, they need to be performers. Their training in acting and performance is just as important as their physical conditioning. In fact, WWE can be a career path for athletes who are looking for something beyond the pros.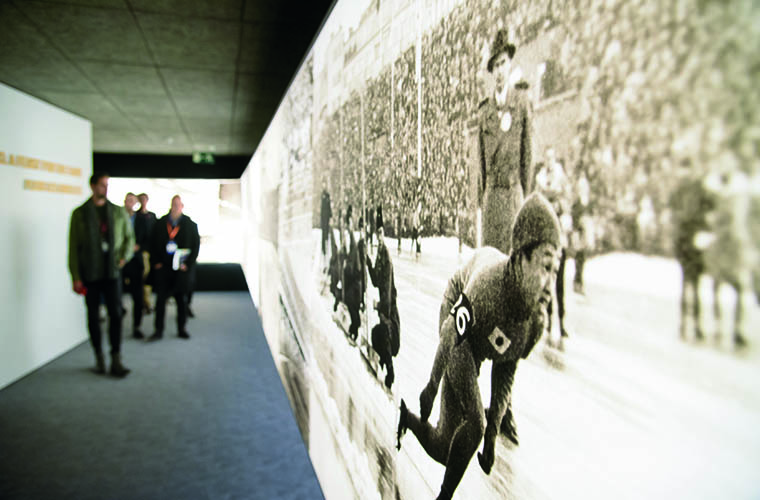 "We're all about our athletes," said Brody. "For us, our athletes, many of them are former superstars in other sports. But they have another piece to them – they are also actors. They are athletes in the ring, but they are also entertainers outside of it."
Brody noted how WWE has been a great venue for female talent as well, pointing out that – of the ten most followed athletes in the world on Instagram – six of them are WWE performers. Roughly 40% of WWE fans are female. 
WWE offers a great lesson in presenting content across multiple platforms – with experience and strategy honed over decades. WWE was built around live arena events televised over linear TV. Now, its strategy encompasses live and original content on linear TV, WWE's own SVOD service (its OTT channel launched in 2015) and social media as well as an array of auxiliary live events and performances, as well as licensed products of all kinds. Pay TV, however, still remains its most successful channel. 
Despite having so much ground covered, WWE is still experimenting with different formats. "We are in the long-form business," said Brody, "but we believe strongly that short form drives long form. We put a lot of energy into our short-form content." The league is also venturing into TikTok. "We think we'll kill it with TikTok. We want to be on YouTube. We want to be on all the social platforms. We want to be everywhere that people are consuming media… We spent a lot of time studying the esports space. Almost a third of our sponsorship revenue comes tangentially from gaming."
Brody underlined the great advantage WWE had in being fully scripted. For one, it allows full control over the game content, including the trajectories of the athletes. It also allows for freer integration with sponsorship. "In the middle of the Super Bowl, it's hard to stop the game and do a stunt that sells KFC. But in our 'Super Bowl', we say: 'Let's sell some chicken!'" 
His secret recipe for the company's success continued the theme of corporate partnership: "Leverage technology: don't take yourself too seriously, deliver with data. Your corporate partners promote you better than anyone else."
Brody summed up the WWE worldview with an observation that could have been the central theme of the summit: "The day of it being just a sport is over. The reality is that people want to be entertained."
The lean-back experience has become something to lean into
Value off the court
Bringing a full entertainment experience to the fans, with athletes as entertainers off the court as well as on, was a theme picked up by Women's Tennis Association president Micky Lawler in a session on OTT saturation. When viewers are swamped with channels, what differentiates a rights holder or content owner from the competition? And one deciding factor seemed to be the ability for fans to engage directly with rich content around the athletes, beyond watching matches.
Lawler noted that the content produced by the social media-savvy WTA athletes was a vital part of the success of the organisation and the WTA worked actively with them to give them the best material possible for posting. She said: "One thing we do differently is we really drive content from our athletes. One athlete can drive an enormous amount of value in a country. We give highlights and photos to the athletes to put on their social."
She cited tennis pro Li Na from China who, though retired, is a megastar ambassador for the sport in China. The strength of Li Na's following alone has spearheaded WTA's partnerships in China and opened up a whole new landscape for women's tennis in the region. 
In the session, Craig Hepburn, head of digital transformation at UEFA, seconded how important the fan-athlete relationship was in distinguishing a media brand. 
"We do think about the match, but you also have to think about the data, analytics, the engagement. How do you innovate with fans, how do you build a better relationship? That lean-back experience has become something to lean into," he said.
"Sports have always been for early adopters. Sports have always been for innovators. It's the killer app," said Turner's Scott Doyne, senior vice-president of sports data strategy and insight, during a keynote discussion of innovations around the NBA's March Madness games.
To improve the fan experience, Doyne and his team trialled technologies that look at not only the different kinds of viewers and the platforms they are viewing on, but exactly how they are viewing, too. They have worked with eye-tracking technology, for example, to study where people look during a NBA game, and as result have experimented with placing the shot clock in unorthodox places on the screen – on the basketball court itself, for example, to enable a more seamless viewing experience. 
He said: "The key to every experience is personalisation. If you're a fan, you want to follow every game of your favourite team." Improving the experience means delivering the option of a mosaic to superfans to enable easy engagement with multiple games at once.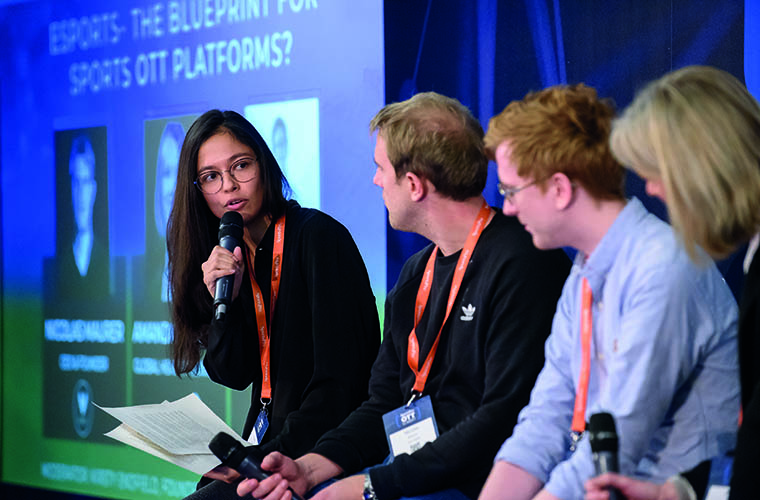 Plan for two million
In case delegates didn't know it before, it became clear through the summit that a seamless, technology-amplified viewer experience was hard won. Evan Vernon, director of product management at Comcast Technology, pointed out that you couldn't just throw money and computing power at a problem and expect it to go away. 
If you think a million people are going to watch something, plan for two million
Delivering the best possible quality of service to viewers in the OTT space – especially in high-traffic content like sports – requires skill, expertise and creativity. Sports is one of the last bastions of live, shared space in entertainment, he noted. "Sports are great unifiers. Live streaming and sports are inherently social constructions. Game of Thrones is something you can watch alone now. But sports are inherently social. Live streaming is inherently social, and you can distribute it anywhere in the world. And it's the greatest challenge for distribution in history from a technology perspective."
Vernon pointed to the problems with the recent Disney+ launch. The difficulties new subscribers had in accessing the service weren't due to lack of technological provision. It was a matter of quality, not quantity. "The applications weren't architected correctly. When they built it, they didn't build it for enough scale."
He warned: "The things that you think are going to bring you down aren't the things that are going to bring you down."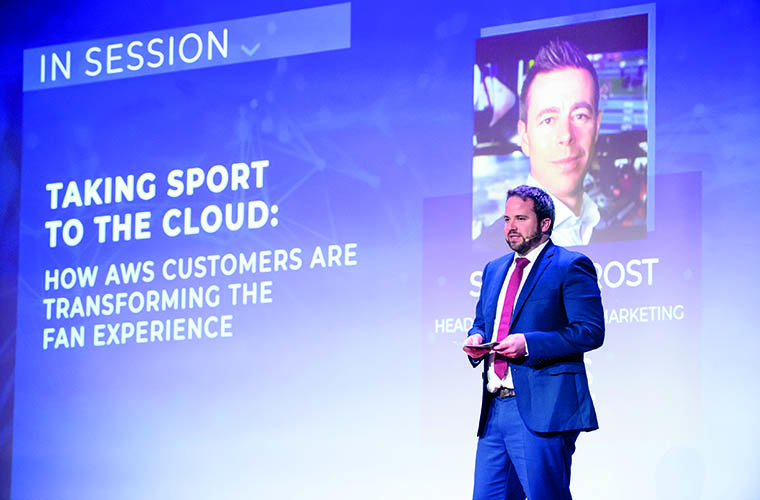 Reaching the summit: The SportsPro OTT Summit included wide-ranging discussions about the application of new digital advances
His intention wasn't to trash Disney, but to point out how challenging delivering OTT content at a massive scale really is. He explained: "Building technology for one user is expensive and complicated. Building it for 10,000 users is exponentially more complicated. Building it for 100,000 users is probably the most challenging task in the OTT space today. Going up one user can be the difference between the whole thing working perfectly and the whole thing going the f*** down."
In the live streaming world, planning is everything, said Vernon. "How many people are going to watch this thing? Forecasting is life. If you think a million people are going to watch something, plan for two million."
SportsPro has two more OTT events coming up, one in in Atlanta (19 to 20 February) and the other in Singapore (25 to 26 March).
This article first appeared in the January 2020 issue of FEED magazine.