Al Jazeera's step to the cloud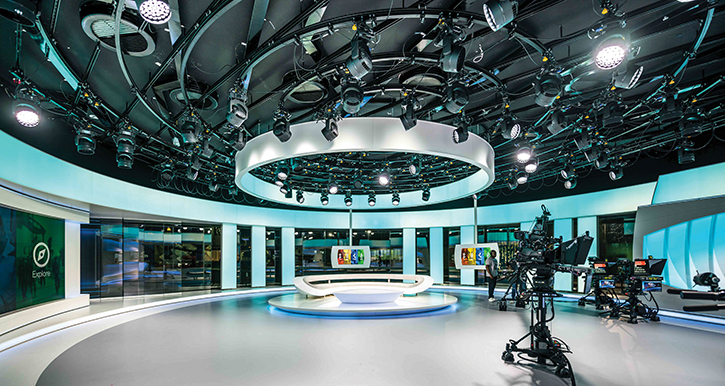 The broadcaster is revamping its newsroom technology – and the cloud is at the centre of it.
It's easy to think of Al Jazeera as a young news organisation, but the government-funded, Qatar-based news organisation is now 12 years old – and it's already undergoing a substantial overhaul. 
For the past two years, Al Jazeera has been preparing for an evolution of its newsroom systems. Central to this upgrade is a thorough commitment to the cloud. This transition isn't going to happen overnight, or even over months. The metamorphosis of a major global news agency takes careful planning, involvement from every key team and a lot of patience.
The company was engaged in thorough tests and proof of concept around a number of technology options, until finally solidifying its roadmap away from its legacy infrastructure towards one built around IP and the cloud. The transition is expected to take the rest of this year, with the aim to be fully up to speed with the news systems at the beginning of 2020.
"Every newsroom is built on a legacy," explains Miljenko Logozar, Al Jazeera's director of technology solutions and integrations. "The first TV news channels were established decades ago and workflows are quite solid and quite stable. It's not easy to move them. A lot of TV channels have been forced to open a digital department and leave behind the traditional newsroom."
The migration of journalists to a new, fully digital newsroom requires the incorporation of new sets of tools and the adoption of new skill sets, including working with CMS, web publishing and social media. Piece by piece, newsrooms are adopting the advantages of cloud-based tools that were previously only the domain of a few outliers in a specialised digital department.
During its research and vetting process, Al Jazeera investigated how its existing systems could be upgraded or improved using cloud-based tools. "What we realised," says Logozar, "is that the cloud is a totally new business model. It's a totally new technology, with totally new developers and support engineers, and totally new skills for designing and operating the workflows. And, finally, it's a big business change – not just a technology change."
One of Al Jazeera's first steps in this overhaul was to create a cloud-based newsroom for its bureau at the UN in New York City.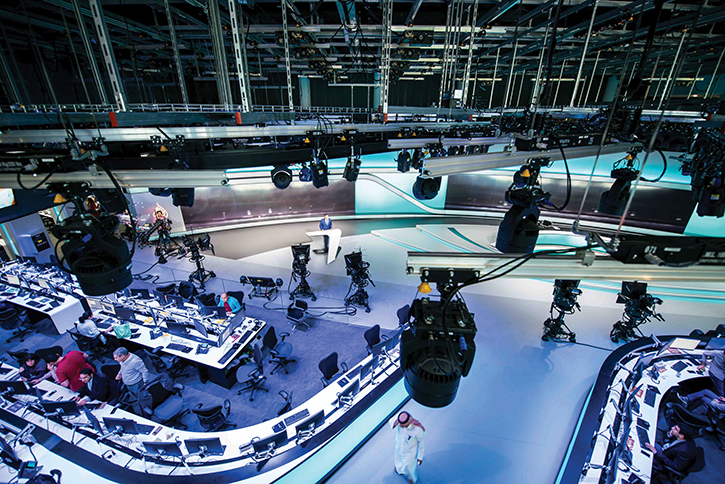 A new environment
Speed and flexibility are the business-transforming assets that cloud can make available, explains Logozar. "With the cloud, we can change the actual workflows on a daily basis. If you're using a lot of those traditional newsroom applications, you can't adapt to the fast pace of online and digital media. If you want to change them, you might have to wait months. When you finally get the new feature, you forgot why you needed it in the first place. We can go from a development time of half a year to half a day," he says.
Al Jazeera has been using React (a JavaScript technology for building user interfaces) to improve access to the apps its teams use on a daily basis, and is embracing the rapid pace of transformation that the cloud offers.
A much faster development cycle means journalists can request features and then, in a short time, see if they work or not. It also means being able to readily publish to other digital media outlets, whether it's the big social platforms or a new outlet or partner. 
Al Jazeera is now working on new ways of organising teams for greater creativity and efficiency. "In the cloud, we can start working with continuous integration and development in a DevOps environment," says Logozar. "We can have one journalist, one operational person and one developer working on one problem. They can immediately interact, exchange ideas, iterate on ideas and then, the next day, immediately improve on the ideas."

It's a business decision
Al Jazeera partnered with live video control Make.TV to use the cloud to ingest, transport and monitor video from its journalists in the field. In traditional newsrooms, in order to go live from a remote location, it is necessary to arrange for a satellite news gathering (SNG) car, book satellite feeds and schedule the feed for ingest, with a considerable number of people – and dollars – involved in the process.
Make.TV's platform allows for the ingest and capture of any number of concurrent live video feeds via the public internet. Employed by a number of major news, sports and entertainment companies, Make.TV expands the choice of video options available and allows them to be distributed to any outlet.
This simpler, cloud-based solution allows a journalist – or multiple journalists – anywhere in the world to send their feed directly to the central production gallery, where it can be ingested or mixed live into a broadcast. 
"From the business perspective, it's a huge cost saving," says Logozar. "And, of course, it dramatically increases the speed of production on the newsroom side."
The cloud ingest system opens up a newsroom's potential contributors enormously and could expand an organisation's access to information and quality content. Contributors could be journalists or locals on the scene providing user-generated content (UGC). Its deployment is, as Logozar says, a business decision, rather than a technological one. 
Swift Solutions For Al Jazeera's Miljenko Logozar, a cloud-based solution offers huge cost savings and dramatically increases the speed of production for newsrooms
Quality contributions
For Make.TV, the important thing is to enable broadcasters, especially news stations, to get access to content fast and to exchange relevant feeds within the organisation, according to Andreas Jacobi, the co-founder and CEO of Make.TV. 
Jacobi sees this stream-based technology as a complete replacement for satellite in the broadcast ingest workflow. But it may require a boost from improved mobile networks in order for it to reach its true potential. "Satellite might remain relevant when it comes to distribution, but acquisition, routing and exchange through satellite will be replaced," he explains.  "Cloud providers are important for that, but the first mile is still the big problem for that. But, once 5G is in place, the quality of contributions should increase rapidly."
Jacobi envisions a future where high-quality video is available from any scene, anywhere, through UGC that naturally rises in quality as the technology improves.
"Consumers will be able to crop and stabilise images without a tripod. It will look much more professional. That will enable the production teams in the newsroom to really use these feeds in their original state," he predicts.
As IP streams replace satellite, Jacobi says it makes more and more sense to have newsrooms entirely based in the cloud, enabling much more collaboration between editorial production teams and their collaborators.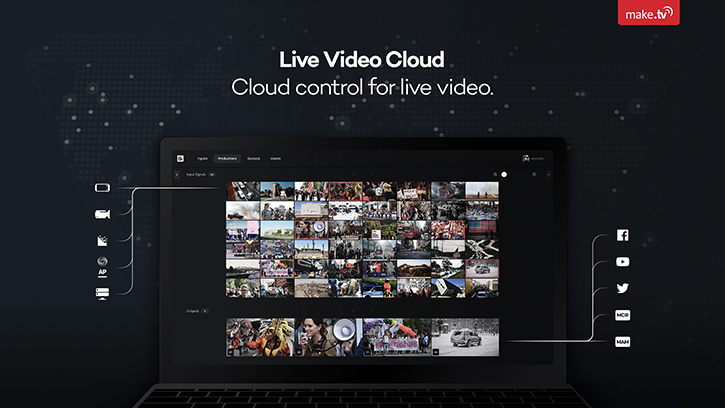 Future cloud
The transition to "all-cloud newsrooms" could take up to five years, according to Jacobi. "This transition period will be very interesting," he says. "In our work with Al Jazeera, the cloud set-ups are not always more cost efficient. Right now, it's challenging but interesting to find the best hybrid solution – to be able scale up production capacity and be flexible, but also to use existing hardware, bonding solutions and on-premises infrastructure in a way that makes more sense."
The fully cloud-based newsroom will change how content is produced, but it will also change the type of content, too, envisions Jacobi. He believes that news organisations will move from being producers to being curators of content, and the wealth of content available will require new types of creative thinking and new types of content management.
"The amount of available content coming from all over the world might require deep learning algorithms to figure out relevant content based on a configuration, which, to me, represents quality. Then the biggest challenge for the newsroom will be to define quality and to define algorithms that will search and filter relevant content based on these criteria. Then enable very lightweight and fast-production workflows that allow journalists to tell the stories fast and with a combination of authentic streams from a location," he says.
Finding quality
The increase in speed and cost efficiency associated with the cloud could allow smaller and medium-sized publishers to begin competing with larger organisations, as the bar to entry (a multi-million dollar newsroom infrastructure) vanishes. 
Jacobi anticipates the arrival of new digital start-ups in the news space, too, opening the market to new players. Solutions employing AI to create metadata could replace the raft of people required to do content logging. 
As data becomes more ubiquitous and fluid, Jacobi sees the biggest change being how consumers find and watch news. He envisions easy access to the content through smarter EPGs, with all the data generated by a newsroom used to provide rich data, which can inform viewer choices. 
"If Alexa has access to much more metadata, the offerings available to the viewer become much more relevant to the individual consumer, and this starts to drive media to create more niche content," concludes Jacobi. 
Although newsroom technology is changing rapidly, Al Jazeera's Logozar believes quality journalism will win out in the end: "With this agile development in the newsroom, you remove a lot of manual work for the journalist. If you are freed up to have more creative time to work on the story, the quality of stories increases dramatically. The sooner we make we make this transition, the better – for all of us."
This article originally appeared in the April 2019 issue of FEED magazine.