Esports hits MENA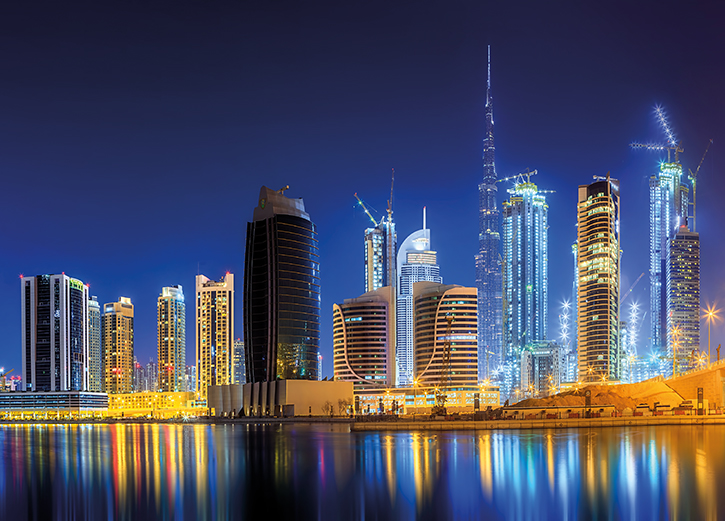 CABSAT, the Middle East's largest broadcast trade show, featured a new esports showcase. The region has a huge audience for esports and not much localised esports content, but that is changing
There is a global mania for esports. New federations, leagues, teams and channels are springing up all over the place. Until recently, esports and gaming entertainment has been dominated by English-speaking outlets. This has had the effect of marginalising sizeable audience segments – and players – around the world. As a result, localised esports networks, with support from regional federations, are starting to take charge of their own destinies. Last autumn, Spanish broadcaster Mediapro launched U-Beat, a Spanish-language esports network which will have a presence in Europe and Latin America. And now the Arabic-speaking world is launching its own initiatives. 
MENA's broadcast trade show, CABSAT, included a new esports conference this year. The esports showcase gave CABSAT's broadcast delegates an inside view of the sector and the opportunities for content makers and distributors. As well as panels and keynotes, the showcase included an invite-only executive networking event.
Eric Husny is the founder of esports start-up Rawa.TV, a platform for Arabic-speaking esports athletes and audiences. Rawa.TV is one of the founding partners of the CABSAT Esports Showcase and gave one of its keynotes. Husny, based in Lebanon, is the founder of AGC (Arab Gaming Championship), which created esports events and content aimed at the Arab world.
"The problem we're trying to solve is the segregation of the Arabic gaming community," says Husny. "Most content creators right now have to choose which platform to use to market their content. If I'm an Iraqi creator I have trouble reaching a Saudi Audience, for instance. Or if my platform of choice is YouTube, I won't get the Twitch audience. We need an outlet for regional creators to reach their full audience which, at the moment, is very, very difficult."
Esports Middle East
Saeed Sharaf is at the centre of esports development in MENA. He is the CEO of Esports Middle East, which organises tournaments, produces content and works with governments in establishing national esports federations. He is also the president of the Syrian Esports Association, which was founded last year, and a board member of the World Esports Consortium. 
"Right now, esports is producing some exciting content, whether it's on IPTV, linear TV, or even airlines, and CABSAT has opened the gates to esports for the Middle East," says Sharaf. "The CABSAT Esports Showcase allowed esports league owners to connect with broadcasters and other media agencies to create local esports content."
Sharaf sourced many of the esports speakers at the CABSAT conference. The topics were wide-ranging, including managing teams, how brands can improve engagement using esports and how game publishers can benefit from localising their content for MENA.
"In the Middle East and North Africa, you have 350 million citizens," says Sharaf. "All of them understand one language, which is Arabic. If you can bring all of those people under one platform, then you are creating a new opportunity.
"Esports is the 21st century sport. These are new communication channels through which the leaders of tomorrow are now getting their information. It's not within their school, it's not within any magazines or newspapers. It's within the content they are consuming every day, whether its through YouTube, Twitch, or inside a video game. This new medium is something that everyone from brands to government need to understand. Even some politicians you now see jumping on the esports bandwagon. There's Angela Merkel, there's the Prime Minister of Denmark and the Prime Minister of Malaysia, they have all appeared at an esports event promising support for esports or gaming."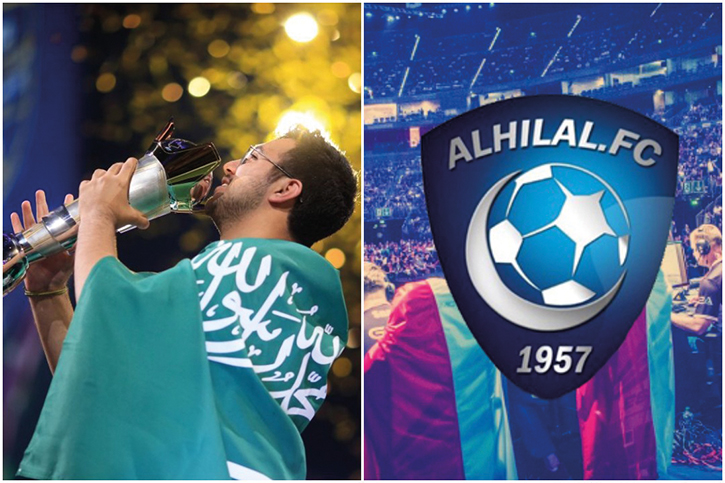 Digital world; real jobs
Sharaf points out that though esports seems to take place largely in the online and digital realm, it is a big driver for real world business.
"In order to have a proper esports ecosystem, you always need physical and technical infrastructure, in addition to the human and financial resources, of course. When you look at events like ESL Cologne, an entire football stadium of 50,000 people is fully booked, all just to look at ten people at the centre playing Counterstrike."
Esports promises to create new types of jobs, too, and rather than killing traditional broadcast, may be just the thing to breathe new life into it. 
"Our broadcast director for Esports Middle East was a director at a Dubai sport channel. Coming from a traditional sports background into esports, he has created a new career for himself and is creating a new experience for our viewers. Instead of having the typical gamer's stream, he is giving our tournaments TV broadcast quality."
Even playing field
There are aspects of esports that haven't fully joined the rest of the world, however. It's not just that women are seldom seen on the stages of esports arenas; there is a streak of misogyny that runs through some quarters of the gaming world. Can building an esports community from scratch also mean building a fairer one?
"There has been some harassment, so some women might not feel that comfortable playing," says Sharaf. "There is always going to be one group of people who will underestimate what women can do, who will say that women can't play professionally.
"To address this, we need more encouragement for women in esports and more strict regulation and moderation from operators of their fans who are watching, so they can moderate the chat and what kind of comments are being made.
"There is an event organised by Grow Up Esports called Girl Gamer Festival. It's only for games made by women. The first event was in Macau and the second one was in Portugal, and they are getting great support from brands. If more companies follow up on what the Girl Gamer Festival is doing, with events solely for women, then more female gamers will be encouraged and there will be a lot of new opportunities."
CABSAT took place 12 to 14 March at the Dubai World Trade Centre. For more info, visit cabsat.com
This article originally appeared in the January 2019 issue of FEED magazine.