Finding the VR mindset: Sky's Britannia
Head of Sky's VR team, Kim-Leigh Pontin, reveals the future of virtual reality content and how an immersive experience was built around Sky's Roman Empire drama, Britannia
You don't wake up as a child and say, 'I want to do VR.' In fact, when Kim-Leigh Pontin came to the UK to be a photographer, with a degree in design from her native Australia, virtual reality was not something you read about in academic papers.
"I had minored in multimedia design," Pontin says. "Back then it was CD-ROMs. The internet was just text and colours. On CD-ROMs you could do interactive video."
Pontin went from doing this early work on removable media to working with touchscreen content and then into doing interactive TV for the BBC.
The BBC's early trials in interactive TV used 'red button' interaction to allow a viewer to choose between different scenarios or storylines in select content. Pontin worked on an interactive TV experience for the spy series Spooks in which viewers could ascend the ladder of spy training. It was distributed on satellite, digital terrestrial TV and Freeview.
Trying to get it all to run on the available processing power is no mean feat
The Spooks interactive story tree had nowhere near the scale of something like Netflix's Black Mirror: Bandersnatch, but the limits of the system, which only ever allowed choice between two options, encouraged creativity.
"It was a way of simulating the idea that there were lots of options, even though there really were just two channels being broadcast at the same time, which you were switching between," says Pontin. "It was a precursor to a lot of the interactive narrative that's going on now. All branching narrative has to think about that now – you can't build endless branches."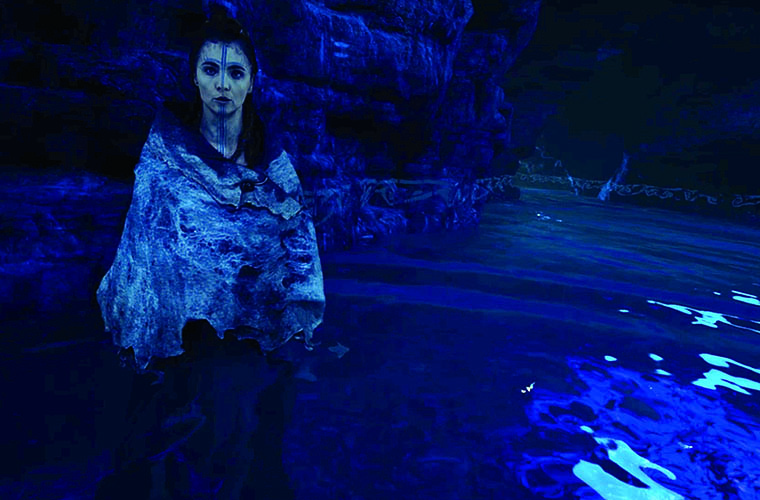 Sky VR
Pontin took a break to do a masters in interactive design at the Royal College of Art in London with the express purpose of getting back into making content. Afterward, she spent some time doing R&D at Apple and then moved to Sky, where she has been the UK broadcaster's creative interaction director for VR and AR for seven years.
She had done three big VR projects for Sky including the latest immersive experienced based on Sky's psychedelic Roman Britain drama Britannia, currently in its second season.
One of Pontin's first VR projects partnered with the Sky news department to build an interactive experience around a recent archaeological exploration of what was conjectured to be the tomb go the Egyptian queen Nefertiti, in a hidden chamber in the tomb of Tutankhamun.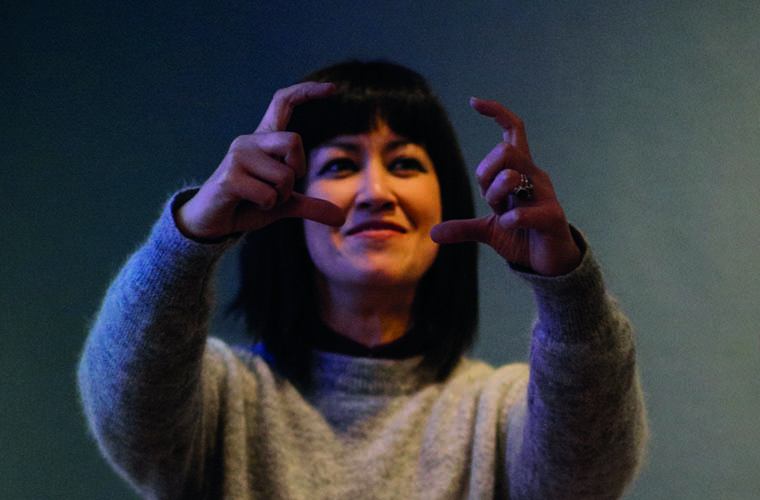 Who runs the world? More and more women are entering the VR field as it demands new ways of thinking to create content
A small team – Pontin and a couple of designers – used 3D scans of various artefacts to create an experience that allowed the user to discover and explore their history, eventually ending in the user becoming Nefertiti herself. The experience made it into the Venice Film Festival.
"It was a speculative factual piece. We couldn't have an ending like in a traditional documentary, because we didn't know what the actual findings were going to be."
The next project was built around the popular Sky drama A Discovery of Witches, which used volumetric capture scans of the two main actors in the show, as well as a photogrammetry scan of the Bodleian Library at Oxford University, where a lot of the show is set. A team of three developers, three designers and a VFX post-production technician built the entire project internally.
"Tying up the production schedule of a big shoot is really difficult. Getting in before the set is struck and getting access to the actors, sets and props is something that has been unique at Sky, I think," says Pontin.
The project allowed users to experience a dual narrative of two different types of supernatural characters on a quest for a magical book. This was also a Venice Film Festival contestant.
You have to have a different mindset to create this stuff, you have to think of all of your senses at once
The biggest project Pontin has helmed at Sky is the recent Britannia VR experience, which also features a dual narrative. One thread invites the user to experience a magical Celtic ritual, ending in a kind of druid 'rave,' the other allows the user to enter the world of the Roman army. 
The Britannia VR experience, has real scale and includes a vast range of environments, from beaches in Wales and magical caves to Roman streets and bathhouses.
The team was able to scan sets, actors and props to create an amazing array of assets for the piece. They were also given access to the actors to shoot the character performances, which appear in get piece. It's an impressive achievement.
"Trying to get it all to run on the available processing power is no mean feat," explains Pontin.
Finding audiences
Despite the power of the experience it might deliver, there is still uncertainty about who VR is for, where the audience is and whether there's a sustainable business model for it.
"The audience numbers compared to TV are tiny," notes Pontin. "You can't really talk about huge audience numbers because they're nothing like TV." Finding the right audience for VR might involve looking in unorthodox places.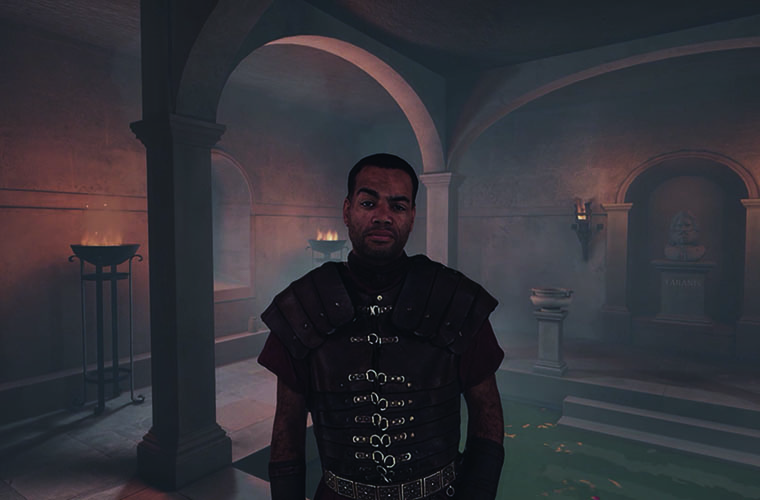 Scale it up: The Britannia VR experience has real scale and includes a vast range of environments, including Roman bath houses
Pontin points out that the show had a lot of success in showing the Britannia experience at London's Science Museum and its late night events. "Nice thousand people turn up for these things and they are really interested in this tech. Now, it is a tech story rather than a drama story, still, it's people who are interested in tech and gaming we're reaching. But we'll see more as we get rid of the tiny bits of friction in the VR experience," she says.
Venue-based VR experiences have had some success, especially when, like the Britannia experience, they are used as cross-promotional vehicles for other brands or content. The Void is a pop-up virtual reality facility running in several shopping locations worldwide. The crossover experiences it develops and offers include stories in the Star Wars, Avengers and Ghostbusters universes. At present, The Void experiences are built for four people and include high-quality video, as well as tactile feedback.
"One of the key findings has been that if something is location-based, it's better if it's multiplayer, because you make an event out of it and bring your friends. But the amount of physical footfall you have in a shopping centre plus the amount of staff you need to take people through it is still pretty expensive," says Pontin.
Pontin believes that those simple fixes – lighter headsets without cables, combined with higher quality graphics and easier content access – will help make VR content more mainstream.
"It will probably have to be something like translucent glasses. The headsets are too heavy for someone to stay in their for long periods of time. I think that stuff's coming," she says. "Being able to switch quickly between AR and VR would be cool. But these things happen over time."

A different mindset
Sky has always been willing to experiment with new content technologies. In 2010, even before the big wave of 3DTV mania, it had launched a 3D channel, which operated for five years before closing. The company has allowed ample time for new ideas, not just to be adequately researched but for them to have solid real-world trials.
"Getting revenue directly out of VR was never an objective for what we were doing. It was more about the innovation and learning how to share assets between teams and how to create value internally for Sky and test out ideas."
With some solid VR experience under its belt, Sky VR is looking ahead to how it might leverage VR commercially – sports seems to be one sure way of heading.
But Sky VR, whatever its future, will have to do without Pontin. She is heading to pioneering digital content producer Nexus Studios. The company, with offices in LA and London builds innovative, high-end content, including AR and VR.
Pontin is one of a whole generation of female creators in the VR space. She jokes that one reason for the abundance of VR experts could be it was a new field that hasn't had time for men to dominate. But it could be that VR requires different, not-traditional approaches that demand new ways of thinking when it comes to creating content.
"You have to have a different mindset to create this stuff. You have to think of all your senses at once," she says. "It's more holistic. I'm not saying men don't do that and women do, but the traditional screenwriting model is very logical and linear, whereas for VR and interactive, you have to think about everything at once.
"You have to think with your hands and with your body sometimes, too. It opens up to people who haven't had that ability to express everything through words. It's a broader group that can contribute."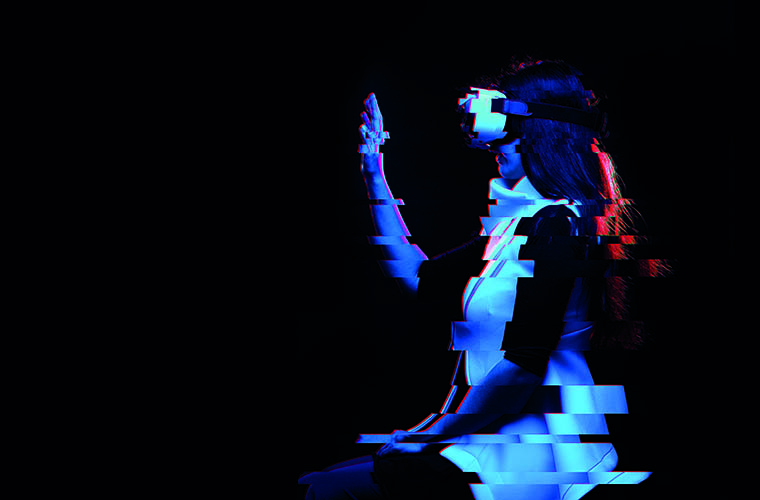 This article first appeared in the March 2020 issue of FEED magazine.