Sports focus: tech ready for Tokyo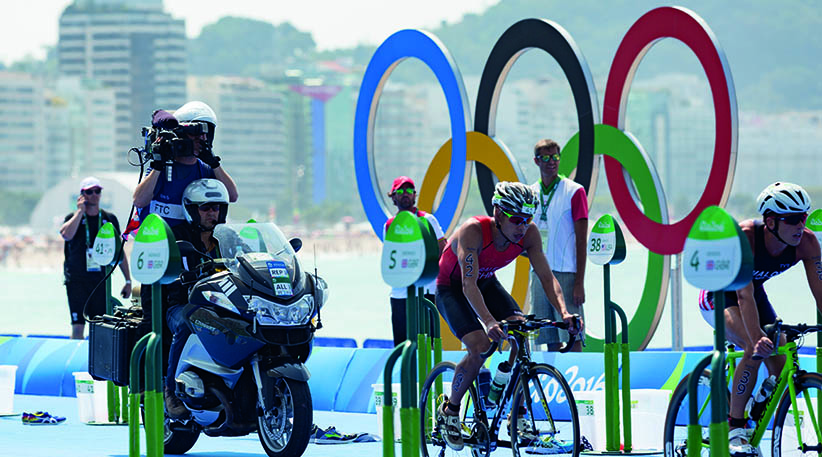 Posted on Mar 27, 2020 by Neal Romanek
The broadcast of the Olympics is itself an Olympian feat – and one that gets more complex and impressive with each passing Games
At the time of writing, major sporting events are being cancelled in response to the Covid-19 crisis. With the Olympics still four months away and the situation constantly changing, it's still not clear what fate awaits the world's biggest celebration of sports.
But whatever time, place and form the competition takes, Olympic Broadcasting Services (OBS) has been developing and preparing one of the most formidable operations in sports TV. OBS is the official host broadcaster of all Olympic Games and is responsible for covering and distributing all the action. It delivers signals to all rights-holding broadcasters – like NBC in the US and the BBC in the UK – throughout the world.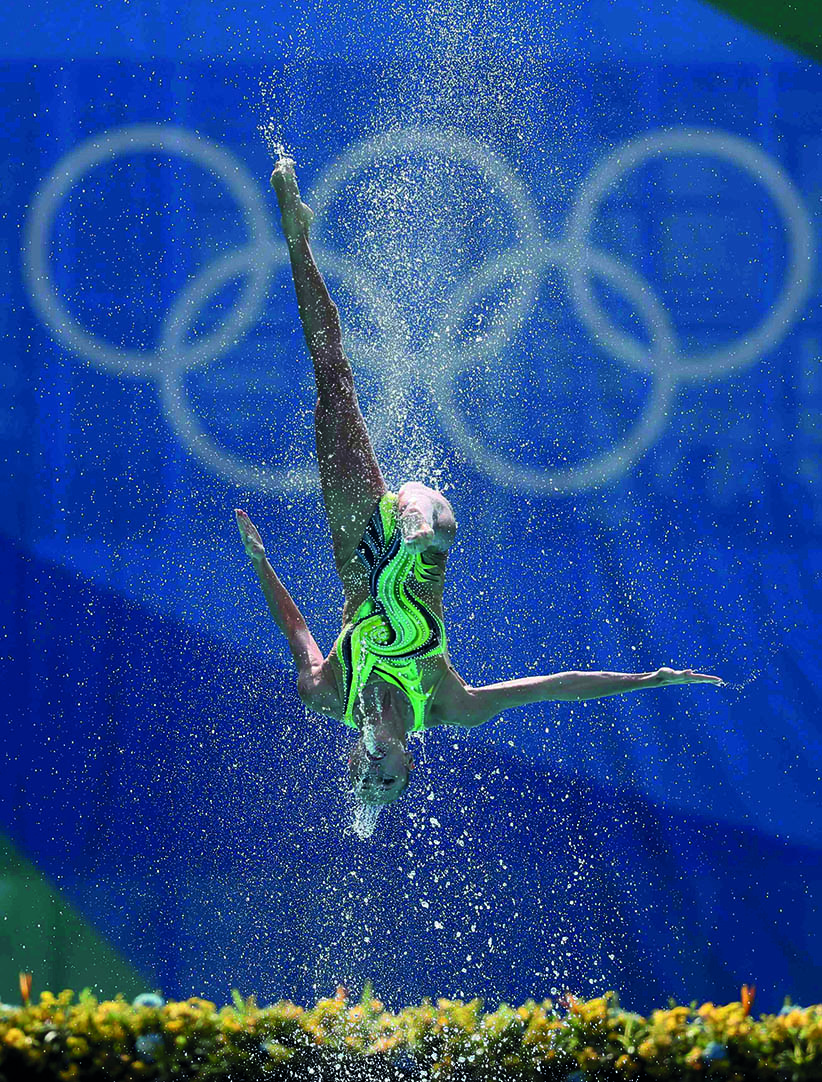 © Olympic Broadcasting Services (OBS) / Getty Images
"It would be financially and logistically impossible for these rights-holders to independently do their own coverage of all the games," says Sotiris Salamouris, OBS chief technology officer. "So they rely on us to fully cover every sport in the most skilled manner and then deliver the signals. When you watch the Games, maybe 80% of what you see is what we produce here at OBS."
OBS also provides the facilities that enable rights-holding broadcasters to do their own coverage on-site. The International Broadcast Centre is a massive building, containing broadcast, operations and editing facilities, which allows broadcasters from around the world to parachute into a foreign location, leaving months – or years – of necessary preparation to be sorted out by OBS. Generally, as one Summer Olympic Games concludes, OBS is beginning its planning for the next one in four years' time.
More and more we rely on public cloud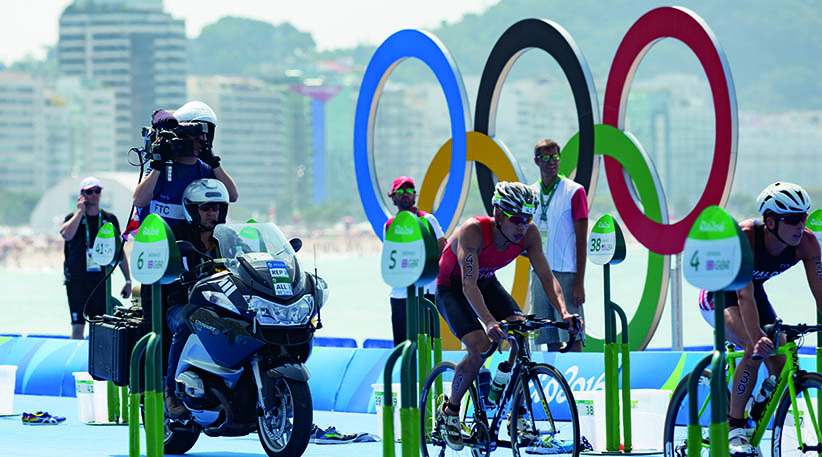 © Olympic Broadcasting Services (OBS) / Getty Images
Going for gold The OBS is providing coverage for every live event, not only in UHD 4K, but also in HDR
"Establishing a presence at the Olympics is very difficult to do without some kind of support," explains Salamouris.
Right now over 100 employees, mostly from Japan, are working to put the finishing physical and digital touches on the International Broadcast Centre. The plan – again, at the time of writing – is for the Japanese broadcast teams and the big crew from NBC to start moving into the International Broadcast Centre in May, then the other global broadcasters, around 200 of them, will start taking up residence in studios and technical spaces in June. The Olympics runs on four-year cycles, of course, and everyone looks forward to new innovative coverage in each iteration of the Games. What will we see now – which perspectives, what storytelling, what bells and whistles – that we didn't see last time? OBS has to walk a tightrope between bringing in the newest and best technology and ensuring there are no tech surprises and that everything works flawlessly the first time round.
"The technology has to be mature and reliable and stable. But, of course, there is an expectation for something new, the 'wow' factor. The Olympics are always one of these events where we expect to see new things. This is our continuous challenge," explains Salamouris.
Over 9000 hours live
This year, OBS is providing coverage of every single event live – not only in UHD 4K, but in HDR as well. The Winter Games in Pyeongchang offered substantial 4K coverage, but delivering wall-to-wall live UHD HDR for every event is quite a leap forward. Most broadcasters will just need the HD feed this time around, but the groundwork will have been laid for the
next Games.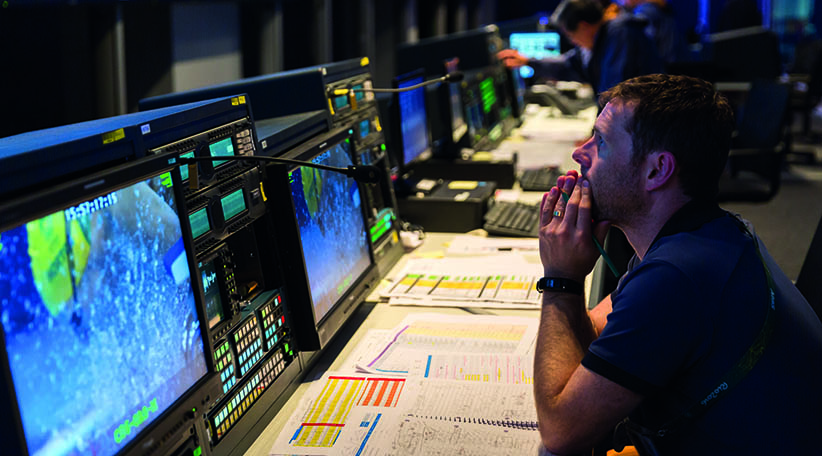 © Olympic Broadcasting Services (OBS) / Getty Images
8K has made an appearance at the Olympic Games since London 2012, but this Olympics, with the help of Japanese public broadcaster NHK, will feature a comprehensive 8K broadcast to Japan's new 8K-only TV channel, NHK BS8K. Other broadcasters will be doing trials with the 8K feeds – though it might be another Olympics or two before we're looking at any kind of global 8K distribution. OBS will also be experimenting with high frame rate 8K content.
"The technology we use is driven by the kind of content we want to produce. And this is driven by what our clients – the rights-holding broadcasters – expect. We are essentially a B2B organisation providing services to other professional partners that are often sophisticated media organisations," says Salamouris.
The technology has to be mature and reliable
and stable. But, of course, there is an expectation for something new, the 'wow' factor
Hunger for that content has grown and grown, and OTT and on-demand technologies now make every single moment of the Olympics action accessible. Twenty years ago, at the Sydney Summer Olympics, OBS produced roughly 850 hours of content. At the Tokyo Games, it is preparing to produce over 9000 hours of content – all of it live. It is also post-producing supplementary content for delivery across multiple channels, including social media.
As Salamouris points out: "These organisations now have many, many ways of delivering this content. They have traditional linear TV, but also a huge amount of digital – live, VOD, highlights, and delivered on smart phones, smart TVs and so on."
Not surprisingly, OBS is pushing out into newer technologies, too. It is doing VR coverage for some of the sports – both live and post-produced, in partnership with IOC technology partner, Intel. This VR content is downloadable through a VR app made available to the broadcasters. Immersive audio is also supported for certain broadcasters. OBS is also experimenting with volumetric capture for some events, which will allow viewing a sport via virtual camera that can be positioned anywhere in the arena – a true 'bullet time' look at Olympic competition. 
Content Plus
Broadcasters are also being supplied with improved ways to access all that content. Content Plus is a tool that allows broadcasters to get hold of OBS content via the cloud anywhere they are in the world. In addition to the live events, other produced content is also available on Content Plus. These include a MCF – multi-clip feed – which is a parallel stream generated while the competition is on and contains additional content not directly related to the event. This could be footage of back-of-house preparations or warm-ups that can be distributed in parallel. Content Plus also allows users to clip footage and post it directly to social media from within the application.
OBS content is tagged with an abundance of metadata to allow broadcasters to find what they want in the endless sea of content produced during the games. "For years, we have been predominantly doing this metadata tagging manually while it is being produced live," says Salamouris. "But we have been doing a pilot for these games, called AMD (automatic metadata discovery), that allows automatic metadata tagging using AI. This is especially useful not so much in our live content, but in the huge amount of rushes we have, the recordings from the coverage of the events. The amount of footage we have from these is many times more than the 8500 hours I mentioned earlier."
Cloud will be employed widely in the production of this Olympics. Chinese e-commerce and cloud company, Alibaba, is the official cloud partner of the games. "We are already hybrid in many of our systems – a lot of the systems that we use are essentially virtualised hardware in our own, if you like, on-premises cloud. But more and more we rely on public cloud."
OBS Cloud is a ring-fenced subset of Alibaba cloud services, which OBS connects directly to the International Broadcast Centre and, using fast, dedicated links, connects to several other points of presence around the world. 
"It allows us to send our content to these locations in a very fast and efficient manner," says Salamouris.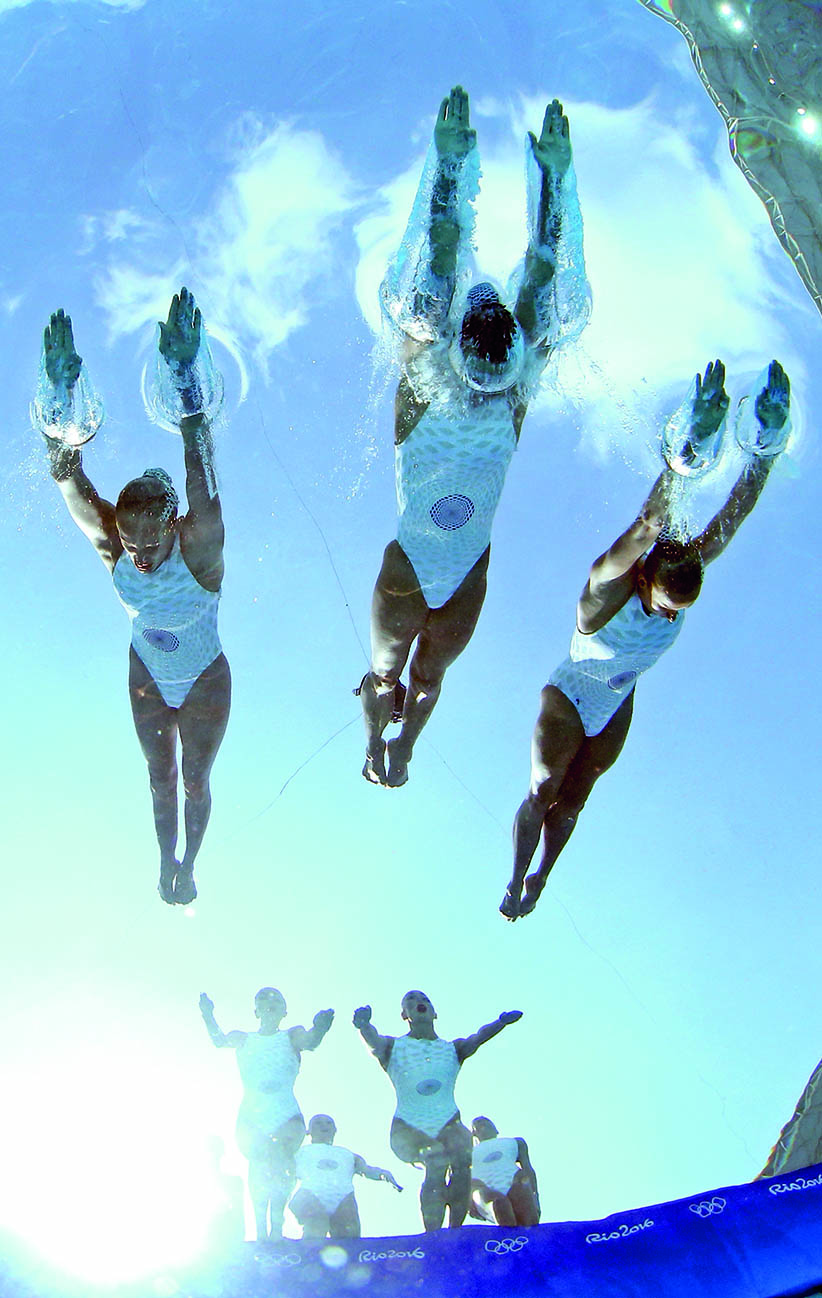 © Olympic Broadcasting Services (OBS) / Getty Images
In it to win it  OBS is preparing to produce more than 9000 hours of live content for the Olympics, along with content for social media
Olympic Video Player
Olympic Broadcast Services has embraced VOD and OTT content by rolling out what it calls OVP – not 'online video platform', but 'Olympic Video Player'. The Olympic Video Player is a modular, white-label platform that allows rights-holders to easily set up a digital, online video service for the Games. The system is modular and can be skinned to integrate with a broadcaster's own brand. The OVP offers access to the more than 40 concurrent live feeds produced at the Games, as well as extra VOD content, including highlights, interviews and features.
"An app can be downloaded and, although we're doing everything on the back end, it will act as if it's the broadcaster's own app."
For those rights-holders who have already developed their online offerings entirely in-house, OBS can offer modules and widgets of the various streams and data, which can be integrated ad hoc into their own platforms. "They can integrate the content into their own platforms without having to get into this very complex process by themselves. Starting from scratch would be very complex and very expensive," adds Salamouris.
OBS also offers raw data to broadcasters via two sources – the Olympic Data Feed (ODF) and the Broadcast Data Feed (BDF). These are rich XML-type data feeds that provide access to all the sports-related data for the games, including scheduling information, live and final results, and even athlete bios. The ODF is also used to produce the widgets for the OVP platform. 
There is also data made available about athlete performance, speed, location and height (which differ sport by sport) that are not available in the ODF, but are used to enrich content and storytelling.
The Olympic Games are an amazing spectacle, enacted by seasoned talents working at the top of their game – and  Olympic Broadcast Services is very much a part of that. We look forward to seeing its performance this summer.
This article first appeared in the April 2020 issue of FEED magazine.