Start-up: Cifrasoft, Russia, 2009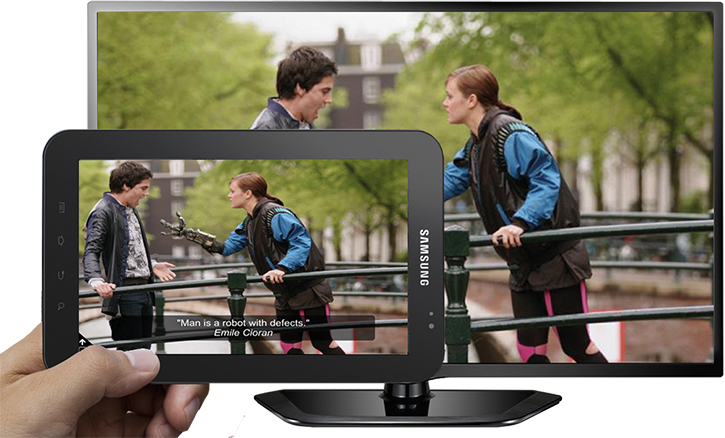 While voice tech is being touted as the next major disrupter, it still feels like a risk to try competing with the likes of Apple, Google and Microsoft – or, in the words of Russian start-up founder Sergey Zhidkov, "the blood ocean".
Zhidkov believes that it is far better, if you are a lean and flexible outfit with a talented team of mathematicians and engineers, to leverage your audio expertise and focus on specific skillsets. 
Zhidkov, who holds a PhD in mathematics, started his tech career at Samsung where he worked on the development of semiconductor chips for TV and mobile devices. He founded Cifrasoft in 2009. The company's core technology focuses on hiding data inside the audio signal. This technology has three key uses – audio watermarking, audio content recognition (ACR) and audio/video content analysis. "Our watermarks are very robust and can sustain a lot of distortions in the broadcast chain and even over-the-air transmission in a noisy environment. It is also very fast – usually, we need just a few seconds to detect the audio watermarks," says Zhidkov. 
Zhidkov raised $150,000 in private funding to kick start Cifrasoft and the firm has seen its technology deployed in millions of smartphones, tablets and other mobile devices – thanks to an early partnership with Zhidkov's former employer. Samsung deployed the start-up's technology to simplify device pairing in a deal that involved Cifrasoft selling some of its patents to the conglomerate as well as a joint, three-year R&D contract. 
Funds from the Samsung deal were then reinvested into product development and in 2012 the firm released its first product, the mobile peoplemeter, a SaaS platform that uses smartphones as people meters for panel-based audience research. "We built a software tracker that allows you to monitor what kind of media people consume throughout the day by enabling your mobile phone to listen for acoustic background," Zhidkov explains. 
 "Our solutions are quite affordable even for the small niche player."
As well as using ACR to recognise what content viewers are watching, the product also deploys watermarking so it can detect the platform they're watching it on. "This kind of audience measurement is typically only used by big guys such as Nielsen or GFK, whereas our product is aimed at providing cost-efficient solutions for smaller companies conducting TV, radio, mobile or OTT research," says Zhidkov. The company is currently trialling an OTT-specific version of this product, which it is touting as "a Google analytics for OTT". Zhidkov claims that the product, which is being trialled at several Russian OTT players and marketing research companies, "pulls measurements from different OTT platforms into one place with second by second accuracy".
Although offering the combination of audio watermarking and audio fingerprinting technology in the same package is the firm's USP, Cifrasoft has also had some success deploying its applications individually. Its audio watermarking technology is used by Russian's three main broadcasters, while its ACR tech is used in second screen applications at Russia's CTC Media.
 Zhidkov claims that Cifrasoft's ACR is more suited to broadcasters than general music recognition services such as Shazam. "With Shazam the traffic is very constant – but TV tends to generate huge peaks. Our technology scales automatically to predict these spikes in traffic." 
Despite the hype over second screen applications a few years ago, Zhidkov notes that it's "not a big business or the killer application that many predicted". 
Cifrasoft's pricing is application-specific but generally relies on subscription-based licensing.  Zhidkov adds: "We also rely on a lean start-up methodology to keep our costs down, so our solutions are quite affordable even for the small niche player."
For more information about Cifrasoft visit their website.
This article originally appeared in the May 2018 issue of FEED magazine.