Start-up: Showtag, Norway, 2016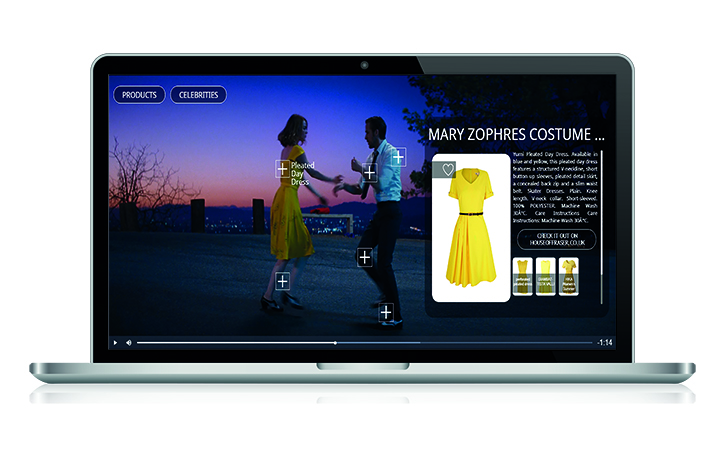 The idea for Showtag came to founder Ewald Bos almost eight years ago as he attempted to track down a pair of sunglasses that a character had worn in the television crime drama series Dexter, so he could buy them as a birthday present for his girlfriend.
Bos, a Dutchman living in Norway and the founder of a successful DVD label and app company, was unable to locate the brand, despite knowing many details about the TV series. "I thought, if I'm having this problem, then other people might be and maybe there's something I could develop to make the experience easier," he recalls. 
The first incarnation of Showtag, which launched in 2016, was a second screen app that allows audiences to pause video content and discover more about an actor's profile, learn about brands featured in TV shows, as well being able to identify specific songs. 
The product's clear interactive and commercial potential attracted sponsorship from Microsoft, but soon the company ran into legal difficulties around the ownership of rights. 
Bos explains: "The issue is that once the glasses are on someone's face, the image belongs to the actor, and once the actor is in the movie, it becomes part of the movie's rights, and the glasses brand company also owns the rights – there are so many stakeholders involved, it was a legal minefield."
Bos and his lawyers concluded that the only way of making it work was to partner with production companies directly. However, with no users and no content to bring to the table, the project was shelved temporarily.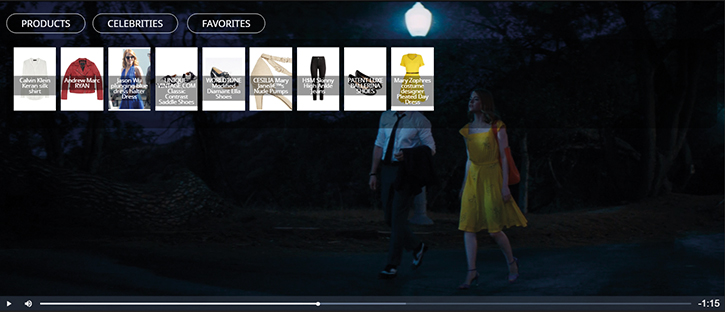 Showtime Showtag-enabled content was applied to Paradise Hotel, resulting in two million user engagements.
However, Bos, who set up a beach club restaurant in Tunisia a year before the Arab Spring began, remained open to new opportunities.
In 2017, a proliferation of broadcasting-based streaming platforms presented the company with an alternative solution – to partner with the content owner and integrate Showtag into the right's holder's video player.
A pilot with Sweden's MTG then allowed the start-up to really discover the potential for Showtag-enabled content. The system was applied on the popular reality TV show Paradise Hotel, which resulted in more than two million user engagements and one million product clicks on the website of the show's main retail sponsor. 
As well as pausing to discover more about brands, viewers can also find out about celebrities, pausing to see extra video clips about their favourite stars. On talent shows, meanwhile, viewers are able to watch extended versions of rehearsal clips.
Data gathered on the user journey prompted Showtag to make some more amendments. "Viewers might click on the tag to find out more about a dress, but they will not visit the site while the TV programme is still running, so we've created a 'favorites' feature that allows viewers to save listings and revisit them at a later stage after the programme has finished," Bos explains.

"Viewers might click on the tag to find out more about a dress, but they will not visit the site while the TV programme is still running."
Other innovations planned for the future include live voting and a banner ad system capable of playing video that allows advertisers to connect to specific time slots during the show.
Bos also has ambitions to build a live version of the system, deploying a Showtag truck outside esports venues or televised competitions, such as the Eurovision Song Contest.
The input of programme information is perhaps the most arduous task for Showtag right now, with Bos claiming that AI apps in facial and object recognition are not yet accurate enough to handle this task alone. "We employ students to do this inputting and, on average, a one-hour show takes five hours worth of inputting," he reveals. 
The business model is a revenue share, with a small technical fee to set up the player and to pay the student taggers. "We're fairly flexible about how this income is split," he adds, "It could be a pay-per-clip model or a split of the ad revenue tag."
Funding so far has come from governmental agency, Innovation Norway, while Bos is in talks with two VCs to raise the rest of the capital he needs to grow the company. 
Also helping the start-up on its path to growth is a new hire and investor, Ivo Lochtman, VP of Content Products at Liberty Global, who joined the team at the end of December last year as its chief commercial officer.
This article originally appeared in the February 2019 issue of FEED magazine.