Genius Interview: Erin Trafford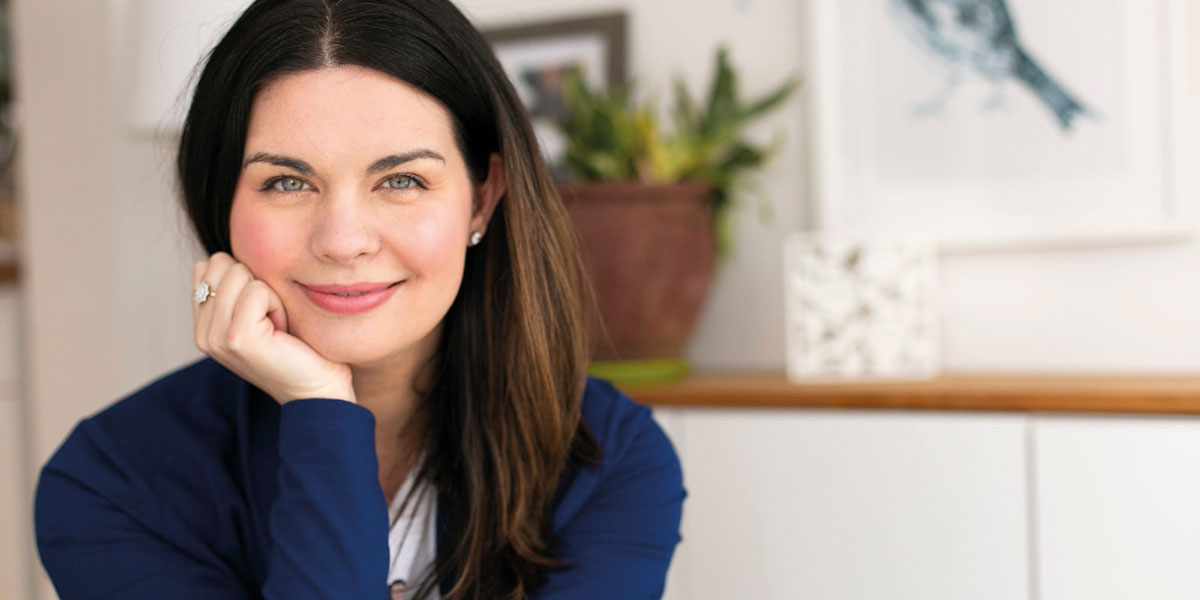 Posted on Sep 13, 2023 by FEED Staff
Having covered over 18 elections, interviewed three Canadian prime ministers and won three National RTDNA awards for scripting and editorial, performance and storytelling skills, Erin Trafford is a beacon of broadcast versatility
Erin's roles have included reporter, producer, editor, host and anchor for major networks on both radio and television. In 2021, she launched Story Studio Network in a bid to bridge the ever-closing gap between podcasting and broadcasting as media consumption models.
FEED: Your background is rooted firmly in both radio and newsroom broadcast. What made you pursue this challenging career and what were your early experiences?
ERIN TRAFFORD: I grew up in downtown Toronto in the eighties, which is where my father, Dave Trafford – now my managing partner at Story Studio Network – began his broadcast career. He launched the campus radio station at the University of Toronto, which is still on air to this day!
That meant, while I was learning to walk, I was learning to radio. I was bitten by the broadcast bug quite early; I have very fond and vivid memories of leaving school early to go with him to the studio, and of watching newsrooms from back in their heyday. 
I knew from an early age that media, radio and broadcasting were going to be a part of my life. 
My first role was an internship on Toronto radio when I was 16. My first real job, straight out of grad school, was launching a radio station. It was a start-up success story, launching to number one and staying there for around five years. 
It's always been a part of me. In 2013 or 2014, I left the newsroom, but I never stopped doing it. I was still doing it through integrated media and I had my own consulting firm. 
Then, in 2021, my dad texted me saying: "I have more people asking me to produce podcasts than I can handle." (He was still on air in Toronto at the time.) I called him back and we had a 90-minute conversation that resulted in forming Story Studio Network.
FEED: What were the key takeaways for the successful launch of a radio station so early in your career? 
ERIN TRAFFORD: I was brought in as a morning co-host and news person. But we did everything – flipped the switch, formed a great team, turned on the transmitter, did guerrilla marketing and so on.
I learned a couple of lessons through that launch that have stuck with me throughout.
The first is to never underestimate how smart your audience is. And that goes for podcasting, too. Companies that try to get into podcasting for brand building often have a desire to speak over an audience and say: "This is what I want to say, this is what I need you to know about me."
Therefore, launching The Moose [radio station] taught me you can't come at it from that perspective. You have to know that your audience is smarter than you – they're always one step ahead, and so you have to do everything in service to them. When you show up in that way, you will have success.
The other lesson, from a business perspective, was that The Moose was owned by a man who looked at radio from a listener point of view when he built the station. Through him, I learnt media business from a visionary when it comes to following the audience, while at the same time building a station from the ground up – where people would literally knock on the window to request a song on their way to work!
FEED: In 2021, you launched Story Studio Network with your father. It states on your website: "It's like hiring a newsroom for your brand." What were the reasons behind its creation?
ERIN TRAFFORD: As media consolidation happens – with local newsrooms disintegrating and reporters losing their jobs – we saw a challenge for great stories to find inventory. I'm talking about stories Canadians want to hear; things relating to indigenous relations and climate change and poverty reduction – things that actually hit home and matter. 
The news landscape changed so rapidly, so we had calls from folks saying they've hired a great PR firm that's out pitching stories but are either not getting picked up – or if they are being picked up, they're only given a cursory regurgitation of a press release.
That's when we started to think: 'wouldn't it be neat if organisations like that could have their own newsroom in a box?'. We thought about how it could be a production company, but also with an editorial angle that allows us to tell a story that is best received to create an objective outcome. A conversation, advocacy – like a groundswell of support. That's how we work at Story Studio Network.
It's also why positioning ourselves has been a bit funny, because when you look at us from the top down we look like a production agency. But the difference is that we hire major market journalists, major market broadcasters and editors who are able to sit with our clients. We work with really small businesses too – who can benefit from this kind of lens of how the story is best told.
It's not just a case of getting on the mic and blathering on, it's about 'how does this need to come out in order to have the impact that you need it to have?'.
Now that we've been doing it for a couple of years, we have a few clients who want to use their podcasts to then break a news cycle. They're starting to drive the agenda more, rather than relying on a machine of earned media that's clunky for them. We offer this blend of broadcast-journalistic experience to facilitate that.
FEED: Talk us through the Story Studio Network process when approached by a new client.
ERIN TRAFFORD: The first thing we do is make sure they are a fit for the network, and it's not a case of simply wanting to get a marketing message out. It's finding out if they actually have something they stand for because that makes for a stronger show. The process that follows is then a very creative one. 
We bring the customer's team – along with whoever is involved in the production – in and have a 'spaghetti session'. This is where we get them to throw 'spaghetti' at us and the wall for about 90 minutes, often starting with preconceived notions and plans. Our team takes that spaghetti away and straightens it out. We put it through an editorial lens and bring it back to the client for review. Ten out of ten times, it doesn't end up looking the way the client thought it was going to look. 
Then, when that gets approved, we move on to chasing and booking the guests, then dealing with the production side and so on. Usually, the whole process is about three to four months before we push anything to market. It's very involved in that respect.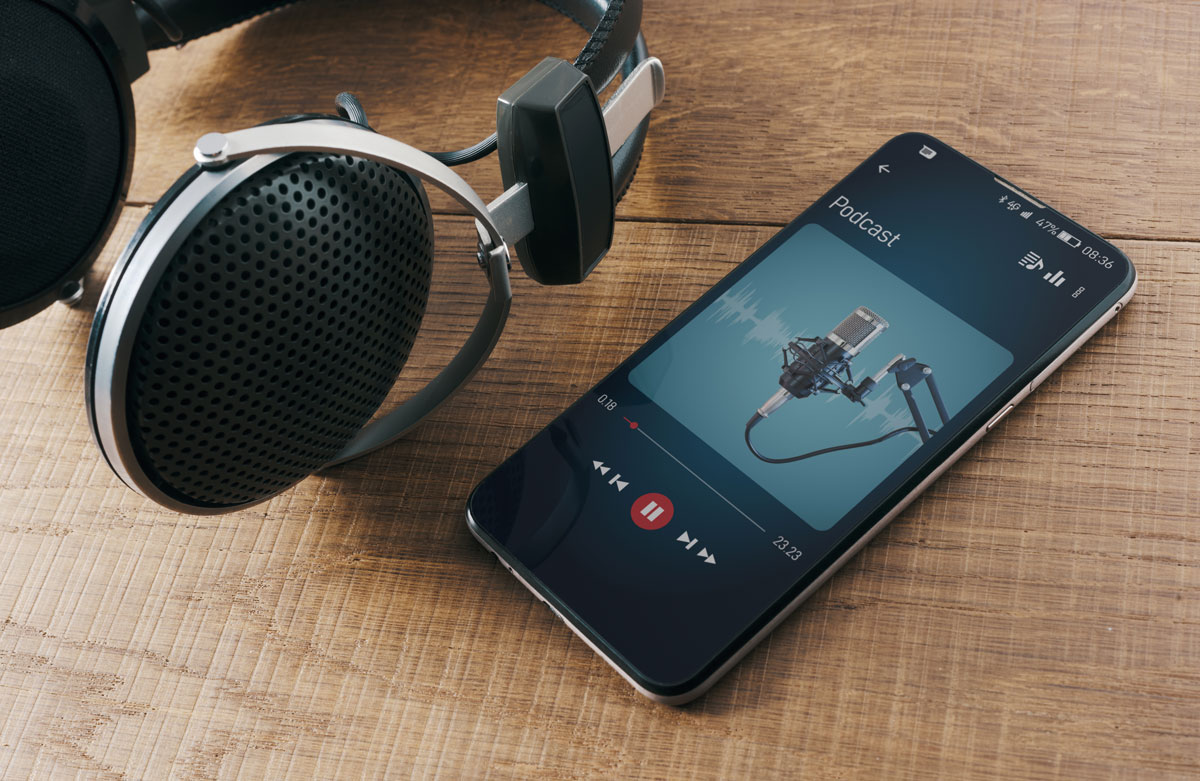 FEED: By founding this company, you have recognised a bridge between podcasting and broadcasting. Can you share your thoughts on this?
ERIN TRAFFORD: Right now, what I'm seeing in North America is that podcasting is seen as a weird little sister to terrestrial broadcast. The questions that are posited around it only focus on how you can make money by podcasting. 
Instead, what we need to be asking ourselves is: 'how can podcasting grow an existing broadcast brand?', 'how can podcasting better integrate into the current broadcast sales landscape?' and 'how can podcasting be used to enhance and grow our audiences?'.
What we know about podcasting and broadcasting, at least in North America, is that the broadcast audience segment is old and dying – usually 55 and older.
As a result, broadcasters are stuck catering to retaining this audience that is going to fall off a cliff. They're losing sight of the fact that, with a strong, integrated strategy, they could well be pulling new audiences from this pool they are not currently touching. 
What they are generally doing is taking something that was on the air and adding a new top and tail, repackaging it and throwing it on an RSS feed. That's not deepening the relationship or using podcasting to its advantages.
Smart broadcast companies are going to invest in unlearning and redoing their strategies. I say this phrase all the time – we've got to 'flip the telescope'. The smart ones will flip it the other way and start investing in pulling that audience up.
FEED: How deep are the misconceptions surrounding podcasting?
ERIN TRAFFORD: If you look through the list of major private broadcast companies and study what they're calling podcasting, you'll see they are literally taking bits from morning shows and adding new tops and tails.
I had a hallway chat with an executive from a large network and he admitted to me that's what they do.
Instead, broadcasters need to think about how to reinvigorate and reeducate the sales language on both sides. Broadcast sales associates and media buyers are so used to this one metric of listeners – just audience market share and that's it, the only thing media has ever been able to sell. And that will be what kills it because if you're not innovating what you're selling and the content itself, at some point there's going to be a huge dissonance that will ultimately cause a rupture.
FEED: What are the main benefits of businesses leveraging podcasts as aspects of their marketing strategies?
ERIN TRAFFORD: If you're in a really crowded field, having a podcast is the fastest way to humanise your brand. From a tactical perspective, it gives you a reason to reach out to audiences you specifically want to engage with.
That's the marketing angle, but putting my content strategy hat back on, it's a deep form of content that's easy to adapt to other platforms. You can invest in a podcast for your brand if short on cash – look at the difference between a branded podcast series and a branded video series; you'll instantly see a corporate video will cost you ten times more.
FEED: What is the secret to launching a successful podcast?
ERIN TRAFFORD: Research, research, research. Make no assumptions – or as few as possible. That's why we spend so long in development. The other thing I would say is commitment. It's important for us to ask what a company's lens is. If we get the sense they're not committed and it's not a priority, then that is a huge factor for us in deciding to take it on.
FEED: What direction is podcasting heading in?
ERIN TRAFFORD: What I often say when working in integrated media is: let's watch where the money goes.
We're going to start being able to draw a direct line between folks investing in Facebook ads and moving investment to programmatic podcast ads. But I don't think it'll happen overnight, it'll be a slow shift – a rebalance. 
I don't think we'll ever quit Facebook ads, but the rebalance will push podcasts higher and higher.
Also (this may be pie in the sky), you see celebrity podcasts topping the charts, launched by giant US networks. More democratisation of the platform is my hope, so it doesn't get bogged down by celebrities. It will continue to be a medium where the niche is always the way forward – and size won't matter as much. 
Originally published in the Autumn 2023 issue of FEED.