James Dean, ESL UK: "It's all TV to them"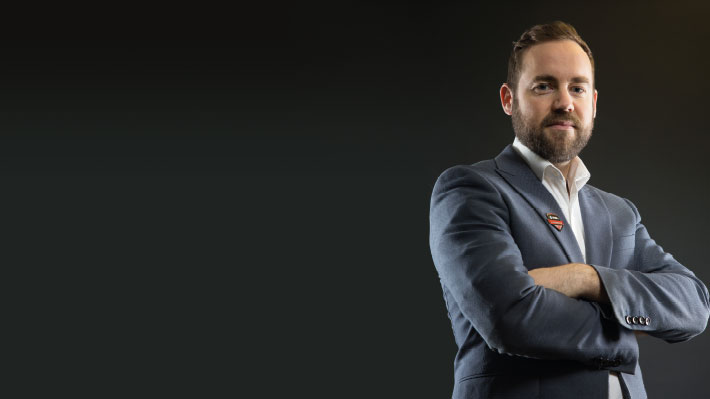 In our first Genius Interview, FEED talks with James Dean, managing director of the UK branch of ESL, the world's biggest esports league. Dean helped turn UK eSports into a national concern – now he's taking it global
FEED: Esports hasn't been around very long. What were you doing before this new genre showed up?
James Dean: My background is in the geeky end of computing – which has always had a game element to it. When I was at the University of Birmingham, studying for a computer science degree, I got a part-time job writing at a computer magazine. It gave me an entry into the computing industry and opened up contacts with people I could speak to and collaborate with on any aspect of computing – and that included gaming, of course.
After I graduated, I got a job with a company that sold computers. I was building PCs and selling them – it was mainly through magazines, back then. I also launched a gaming brand within the company – the thing that was driving consumer sales of higher spec computers was gaming. So gaming started to look more like a career possibility, rather than just a personal interest.
FEED: And how did you venture into esports?
James Dean: Around 2004, I struck out on my own and started an agency that looked after consumer computer hardware brands. Our clients included graphics cards companies, such as Zotac, and companies in that PC gaming sector.
We started thinking about what we could do around esports on a competitive level, and through our clients we sponsored some of the gaming tournaments, both online and at offline physical events. They never really gave the return that we were looking for from the commercial perspective though, despite the engagement being good.
We started working with a company called SteelSeries, which is still one of the largest gaming peripheral companies in the world – it's been sponsoring esports teams since day one. We were operating their entire operations in the UK.
FEED: When did you get the call from ESL?
James Dean: Esports started to take off, and we started to do some European events too.
In 2012, SteelSeries introduced me to ESL, which is headquartered in Germany. At that time ESL was almost unheard of. Even its own events were fairly modest.
It was subscription-based and online back then, rather than driving ticket sales or advertising around viewership. It was too early on for that. There was some growth there, but it wasn't the size we needed it to be.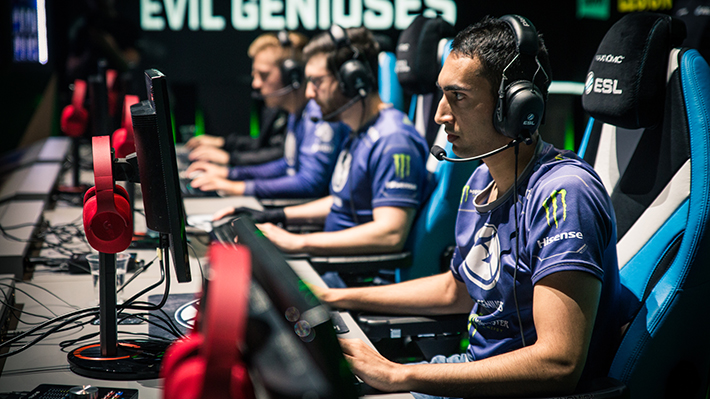 In 2013, we made an agreement with ESL in Germany to open the UK office. They gave us full control over the return of investment for any partners that were getting involved. We started off modestly, but grew rapidly.
In the beginning, it was difficult to reinvigorate the UK gaming community, it had diminished, because there wasn't much PC-oriented esports activity. We had to rebuild a community and engage them again.
FEED: What was the big challenge for getting UK esports up to speed?
James Dean: The UK had been considered a bit behind the curve in esports, because there wasn't a huge amount of PC gaming activity happening in the region. UK gaming is more console- rather than PC-based, but the PC market is growing and continues to grow. The UK is now the second-largest market in Europe after Germany.
I think it was mostly because there weren't enough structured events on offer for UK PC gamers to get involved in. There were local cybercafés, but they couldn't compare to what Germany and the ESL were doing at that same time – at CeBit in Hannover, they were hosting large tournaments that would have 5000 people attending for four or five days. In the UK, there was nothing even close to that. People were trying, but it wasn't taking off.
In the UK, we needed to develop stability and consistency, which helps communities grow. We started to build on the name ESL had established in Germany.
FEED: How did you go about building that UK esports community?
James Dean: We looked at all the different games that had an esports following to see what the UK community interest was and to see what we could do first and fastest. Our first UK tournament was for Dota 2 in tandem with a FIFA tournament.
We got some reasonable numbers, but it was still only 20,000 viewers online. And that was the UK's largest tournament in a long time. We kept testing the water with different communities to see what their interests were. Inadvertently, we started to discover new talent. We picked up CS-GO (Counter-Strike Global Offensive) and League Of Legends. It turned out to be a very large, sleeping esports community, just waiting to get involved.
The next move was to launch a UK national league. We partnered with the MCM London Comic Con to run our finals there and it got amazing traction. At that time, every time we ran an event, we'd set a new record for maximum concurrent viewers online.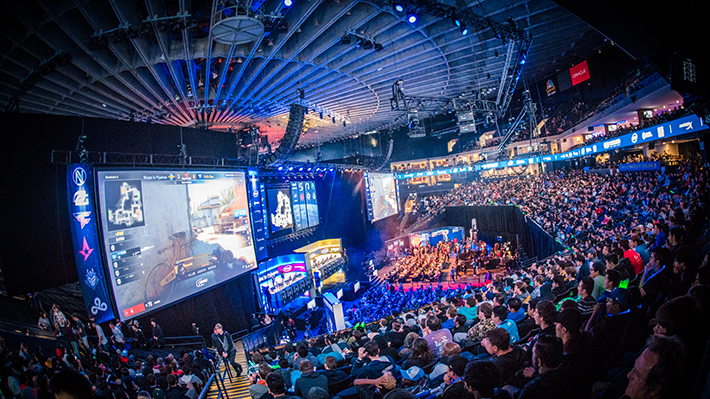 Our first tournament was 20,000 people in total. Now we had grown to 20,000 people concurrently watching a 16-hour tournament. We were starting to hit total viewership in the hundreds of thousands and that is what helped build the commercial premise with sponsors and advertisers. The physical attendance was key too. MCM Comic Con is a large event with a lot of gamers, we were easily filling 500 seats there with people keen to watch the tournament.
That was our first break, introducing the Premiership. We did it with three titles, League of Legends, Counterstrike and then Hearthstone.
FEED: So you took esports to a national level in the UK. What was the next move after that?
James Dean: It's all well and good a team becoming the best in the UK, getting prize money and winning the title, but where do they go next? So we've been doing League of Legends which offers qualification for the next level at the European tournament, and that has really changed the game. It has started to secure that career path.
If you're the best in the UK at League of Legends, then you should be starting to compete at a higher level – and that means moving on to the European and global tournaments.
"The only problem is that within the broadcast industry, the technologies are so expensive. If it's new tech, broadly speaking, it's untouchable."
FEED: How is UK esports affected by national players moving to an international level?
James Dean: Viewership starts going up, the player base starts going up and the interest commercially starts to increase.
Esports is a global activity. If you're a player online, you're already a global player. There are a lot of people who are interested in who will be the next team moving up to the European level. We're all familiar with the big global players like Fnatic, Team Liquid and Power Of Nine. But the real interest is where the next teams are coming from – and those big teams will want to be finding new talent as well.
There are a lot of opportunities for teams to come out of nowhere and have a business. We're still at that stage of forming these potentially world-renowned teams, which is quite exciting.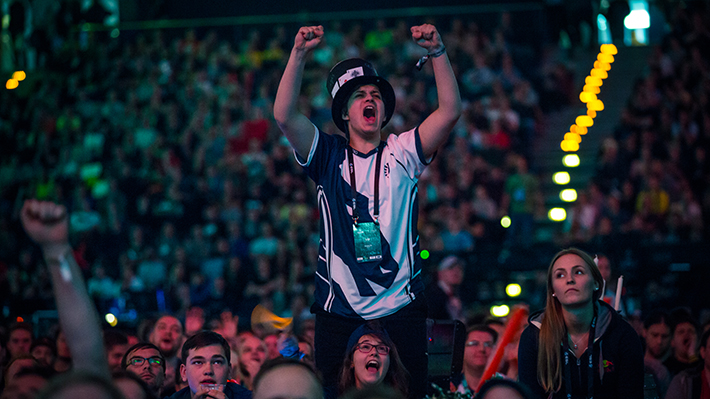 Our ESL UK national league is continuing to start qualifying teams into higher leagues. We've just added new game titles, including Tom Clancy's Rainbow Six, to the Premiership, and we're looking at other titles, including mobile games. Our expansion now is about more game titles and more promotion into higher leagues.
If you compare it to football, for example, you could say that the English Premier Football League is one of the best leagues to watch in the world. In the same way, people might want to watch the UK's ESL national league from other parts of the world. It's kind of a one world situation.
FEED: What's next in the development of esports?
James Dean: There are some games that are dominated by certain nationalities. We are starting to ask a lot of questions in that space as to why, and we're working with universities on a research level.
Working with the University of Leicester and the University of York, our premise is to offer an esports module that can be attached to any subject the university is offering. You could be doing a law degree and you could take an esports module to apply what you're learning around law to the esports industry.
Psychology and life sciences, also data analysis and statistics, are particularly interested in doing research. There's a huge amount of data generated by esports and a lot of stuff to look at in terms of playing habits and data about the individual's playing. That's only just starting now. We're really excited about taking a lead in that; I think the UK can offer a lot for the overall industry.
"In the future I don't think people will be paying for content. I'm waiting for that to be a thing of the past"
We had the University of York at one of our large events in Hamburg. They had a team doing live data analysis with a new technique they've developed. They were collecting the player data – how the game was being played – and it was being analysed for narrative use. They were feeding detailed statistics to the commentary team to highlight and provide commentary on the gameplay
FEED: How does esports tech compare with traditional broadcasting?
James Dean: The only problem is that within the broadcast industry, the technologies are so expensive. If it's new tech, broadly speaking, it's untouchable. It's been designed for someone like NBC to come in and have a competitive advantage over someone like ESPN. So software – which we could code in half a year – they'll charge a million dollars for.
FEED: Esports started as a democratised, fan-driven medium. Do you see that continuing, or is it going to be appropriated by bigger companies and broadcasters as it grows?
James Dean: Big TV networks are already looking at owning and licensing certain games. Turner in the US has opened the ELeague. But those networks are having their hands forced to get that content back on Twitch too, for free. There's been a backlash in the gaming community, which has said, 'You can't take it off our primary platform, Twitch. We need to be able to see all those matches'.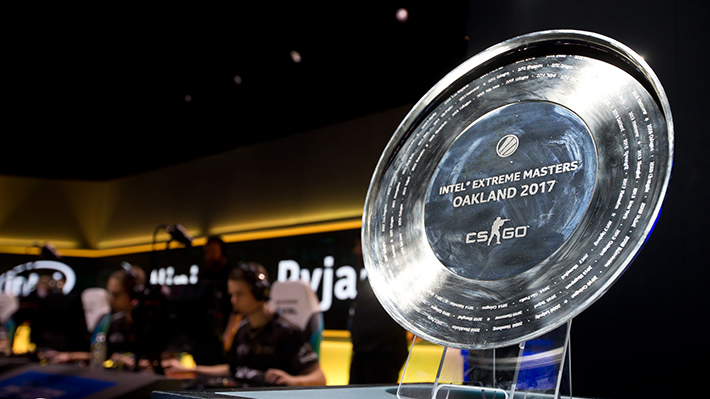 This has become a question in sports generally. So many sports networks are talking about 'losing the millennial audience', but I don't think they are losing them, I think millennials are just watching in a different way. It's just that the networks are not seeing them take up cable sports package subscriptions anymore – it's not good value for the millennial audience. So their models need to change to be more around how viewers watch content online, free and multiplatform, and they're willing to be advertised to. But there's a differential in that monetisation. You're seeing that in sports; you're seeing cricket go back to the open form.
FEED: What is your experience in getting content to viewers, now that esports broadcasts are becoming more complex?
James Dean: In the broadcast industry there are set standards and guidelines on how you deliver a programme. The difference is that esports comes from an endemically digital platform, and there are some steps missing from that delivery. We're at the point where we have a programme feed that is literally encoded, on a PC usually, and put straight out to a CDN like Twitch, Facebook or Twitter. The cost of delivery is down to the downstream bandwidth to the consumer.
When we are then presented with the opportunity to put our content on a TV network, we're in a different situation. The TV network will send us an IP encoder and they'll take that to a server online somewhere and then ingest it into their studio and broadcast it.
"Esports is a global activity. If you're a player online, you're already a global player"
It's mad to think that you are serving millions of viewers all over the world just using the Internet. It's amazing that we've gotten to that point – this huge viewership on a such a comparatively simplistic platform.
The consumer doesn't care how they get content. People are consuming content on the Internet as if it was TV. It's all TV to them. Twitch, for example, is watched massively on mobile and it has smart TV apps and OTT apps. The costs of distributing over a CDN like Twitch, which is owned by Amazon, is lower than trying to do it over a cable network, or satellite distribution. A typical esports broadcast reaches four to six megabits per second. To get that on a satellite channel is bloody expensive.
I love looking at that existing broadcast industry and seeing how we've borrowed from it and learned from it. The idea that back in 2013 ESL, as a global company, was distributing content to millions of people without any kind of backup, redundancy system was crazy.
FEED: What is the future of esports?
James Dean: In the future I don't think audiences will be paying for content. I'm waiting for that to be a thing of the past. I'm counting the days until Netflix becomes free! They'll have some kind of advertising model instead. You could do it in so many different ways, once you have access to people's data.
I think we'll see a time when each individual game is treated in its own way. Looking at League of Legends, which has reached that point of maturity, it has just landed a big licensing deal. The monetisation of that IP is no longer relying solely on the viewership of watching the League of Legends finals. People are now contributing to that IP in a multitude of ways – whether it's spending money in-game, buying merchandise, responding to sponsorship or watching on a platform that has an advertising deal.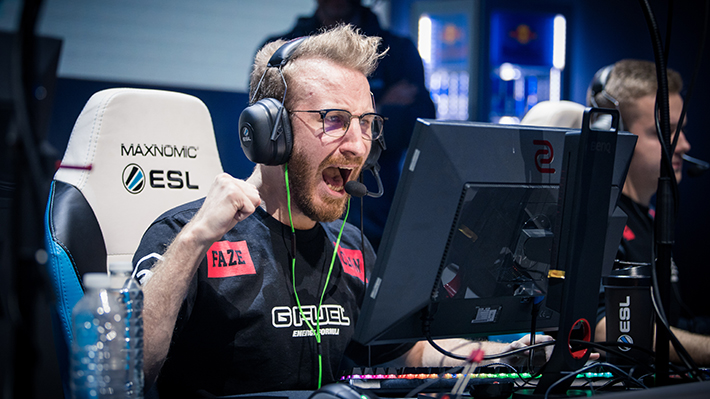 I can imagine having these open studios with prime retail space where you can go play, watch, view and hang out around the IP of a specific game. You can see how Disney is doing it, lapping up IPs and monetising them in different ways. We've seen that happening in many different ways.
We used to see a game coming after a film. Now it's the other way around. If you like an IP, and you like the world of that IP, you'll pay to spend more time in it.