Erika Lust: "I decided to create an alternative porn and an adult cinema that reflected my values"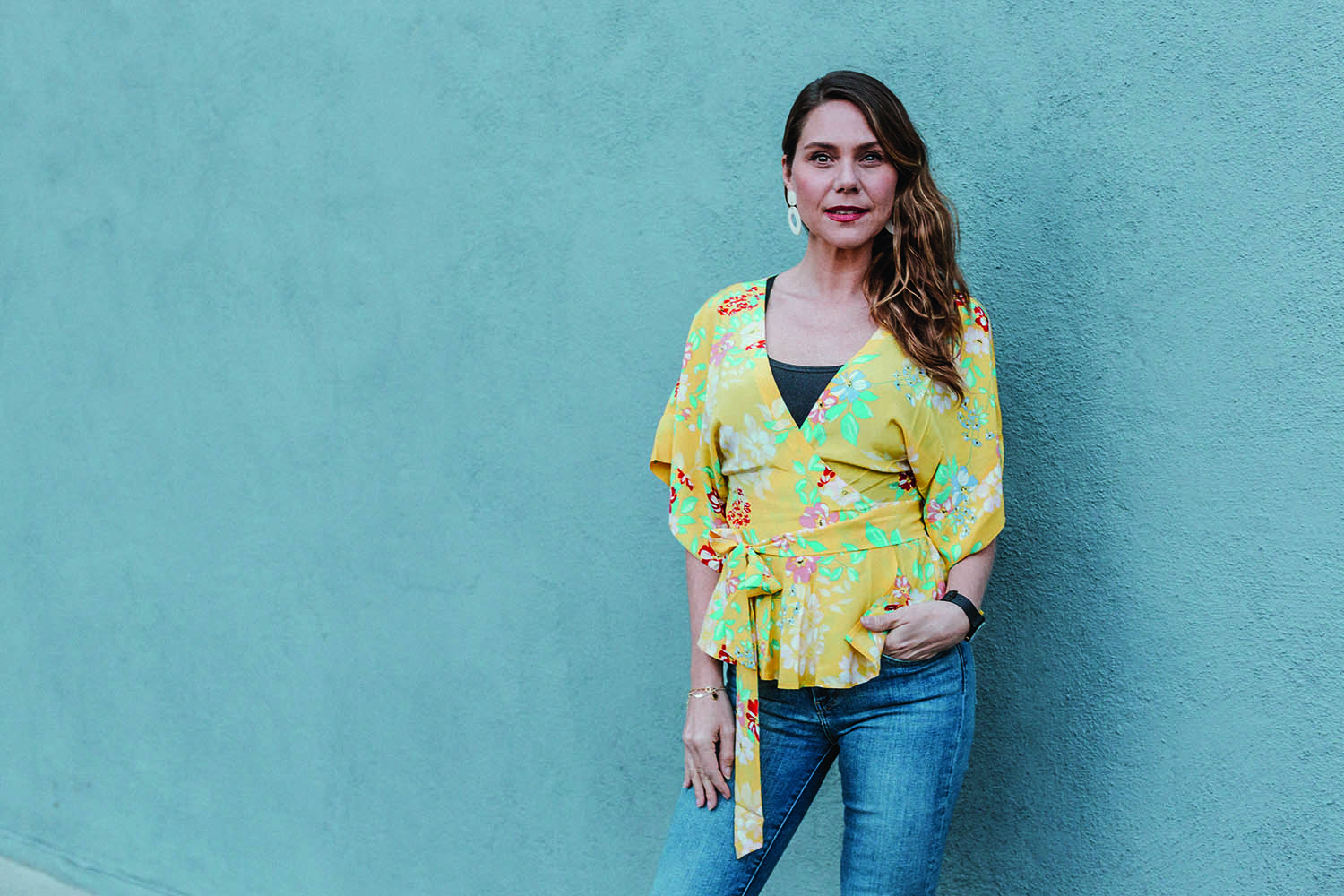 Erika Lust is an icon of feminist porn filmmaking, she makes the films she would like to watch herself – but in a world of mass piracy, her artisanal approach to adult content is under threat
FEED: How did you start out in adult video?
Erika Lust: As I was growing up I reached the point, like many other young adults, where I wanted to explore my sexuality more. I felt intrigued by pornography but I had the biggest disappointment when I actually watched some films. I felt aroused physically but I was also uneasy. I just could not understand it. It was basically men having sex to women and women engaging in sex for men, without intimacy, context or cinematography.
At university I studied political science and gender studies and it provided me a relevant base of knowledge on which I could subsequently build my adult cinema. I didn't start studying filmmaking until I moved to Barcelona after my degree. I had read Linda Williams' book Hard Core: Power, Pleasure and the Frenzy of The Visible and it really inspired me. I understood that porn was not "just porn" but a discourse on gender and sexuality. I decided to create an alternative porn and an adult cinema that reflected my values, with my gaze. So I started to direct the adult movies I would enjoy myself and that I thought other women and men looking for something different would also like, and from there Erika Lust Films grew.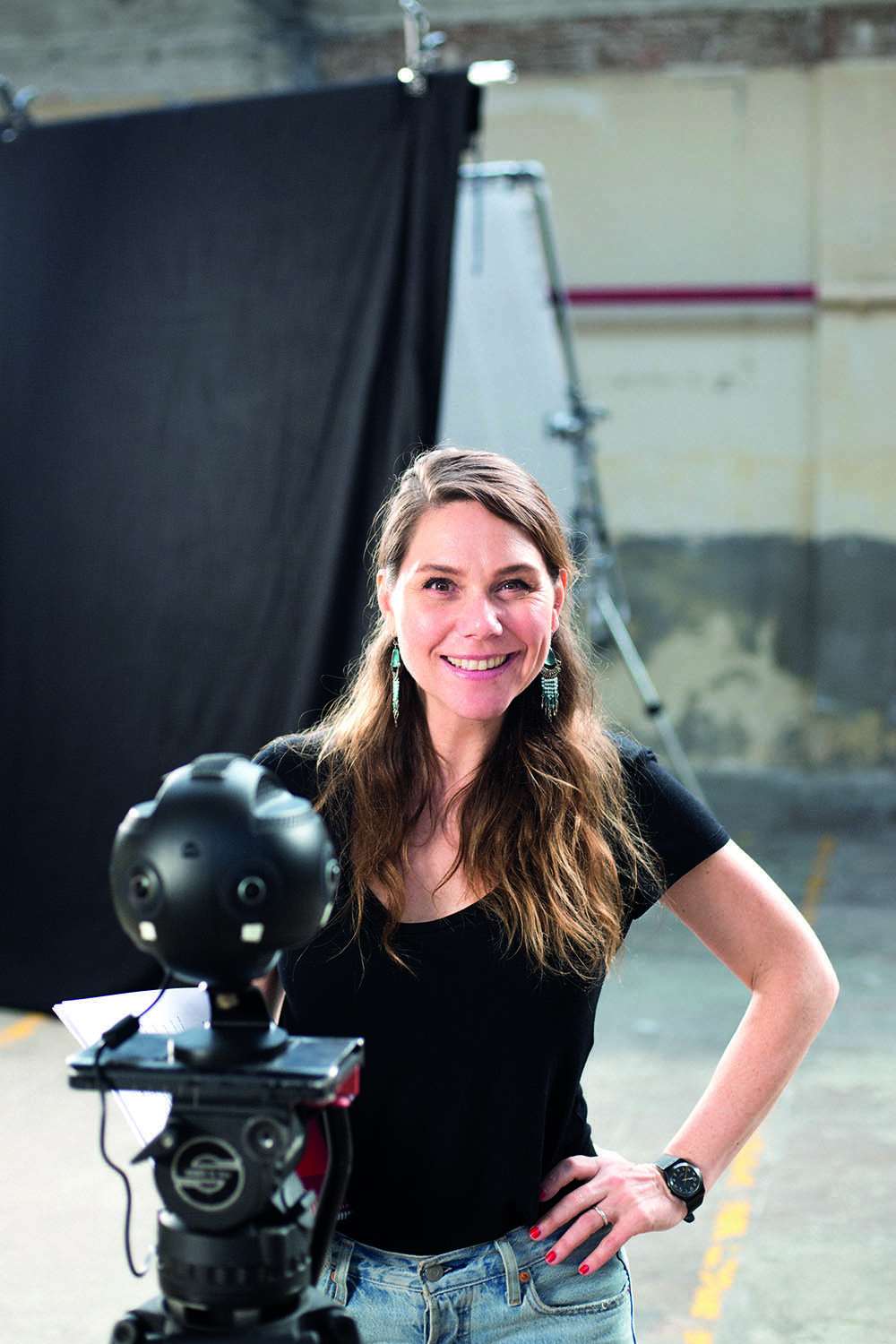 It started slowly with my first film The Good Girl, which was a humorous take on the classic pizza delivery boy porn trope. I made four more adult features before starting my audio-visual project XConfessions in 2013. XConfessions is an online community of filmmakers, performers, artists and consumers looking for something different from their porn. Every month, myself and guest directors pick two anonymous fantasies shared by the public and turn them into captivating, explicit short films. 

FEED: What effect do the larger tube sites have on indy sites like yours? Are they a vehicle for promotion or do they just steal audience?
Erika Lust: The pirating business model which has taken over in recent years with the rise of tube sites such as Pornhub, YouPorn and RedTube has decimated the industry and put many production studios and performers out of business. Whether you're a performer or a production company, if the content you create is uploaded onto tube sites, it doesn't matter how many times it is watched, you will not get a penny from those views.
This, coupled with the fact that many content creators, especially smaller independent producers, simply don't have the time or resources to trawl through these sites looking for their pirated content, means the business is far less lucrative than it used to be. If people know they can watch it for free then they are not going to pay for it, especially in a stigmatised industry like porn where people don't tend to take pride in what they are consuming.

The tube sites have created the idea that all porn is free, which leads to the assumption that sex work is not real work and doesn't deserve to be paid for
I do not work with the tube sites, so they do not work as a vehicle for promotion for me. They repeatedly steal my films and host them on their sites for free – often renaming them with racist or sexist titles. Just two weeks ago one of my guest-directed films by the wonderful Bruce La Bruce, Valentin, Pierre & Catalina, was uploaded on to Pornhub with the new title "Interracial Threesome". That is not the name of the film, we would never give it these labels, and it should be behind our paywall because it took a lot of time and money to make.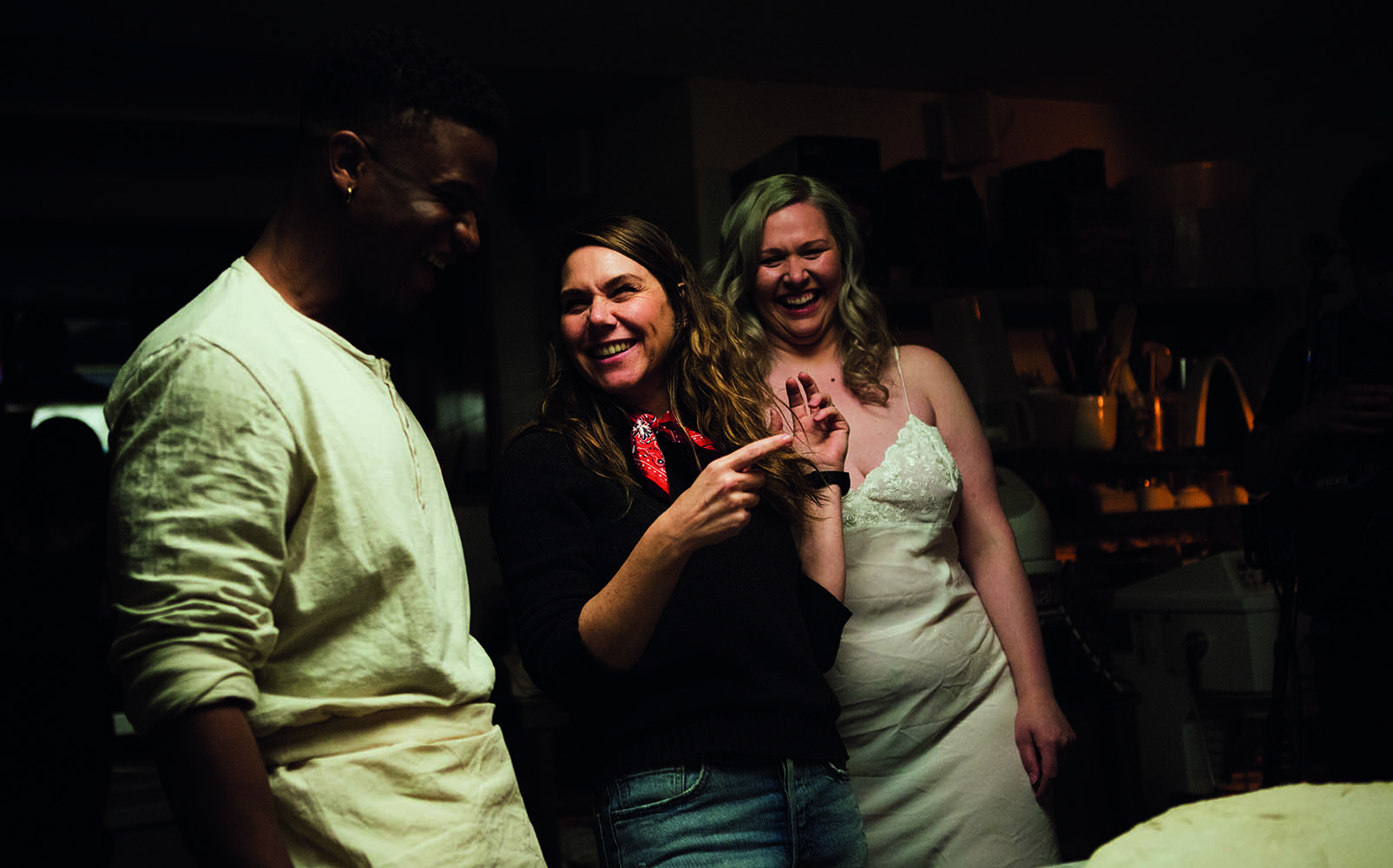 The tube sites have created the idea that all porn is free, which leads to the assumption that sex work is not real work and doesn't deserve to be paid for. 
This reluctance to pay for porn, due to widespread pirating, has lead to massive budget cuts across the industry. This has inevitably lead to a decrease in quality but also often means that there is less money going to performers. When Pornhub launched in the 2000s performers' wages dropped massively. Most of them now also do web-camming, live erotic performances or other activities to create further cash flow in order to create a brand around their name, gain fans and become well known. This is the way for performers to gain financial security. When a performer has many different income revenues and treats their career as a business that has to be handled professionally and responsibly, then they can save for the future. It's really hard work. 
I have loyal customers who understand the importance of paying for porn. I'm not targeting the average porn consumer who is looking for infinite amounts of free porn. 

FEED: You've just completed your first VR project. How did that come about?

Erika Lust: I had been wanting to try VR for a while after seeing how it was being used in the mainstream industry. The majority of the VR available online is shot from a single point of view (POV) – the man's, of course – and follows the stereotypical themes of mainstream porn. To make this type of POV VR the camera rig is placed over the male performer's head, so they can't move properly and it's impossible for the performers to look at each other, kiss, or really portray any passion. The result is that these films tend to feel quite cold and detached, which is the opposite effect that VR should have!
A lot of the content out there right now doesn't seem to be using the VR medium to do anything new. The VR adult industry is still very small and there isn't much room for indie pornographers who want to show a different view or way of using the VR format. This is mainly because it's really expensive to film with VR. When you have to invest a lot of money into something, it's hard to go against the grain and take a leap on making something that you're not certain people will want to watch. So we're mostly left with the same big, male-centric companies controlling the VR mainstream market, making content for heterosexual male viewers.
In VR, body language is even more important and small things such as the right level of eye contact can have a huge impact on the viewer
I decided I wanted to give the technology a go and try to make something different, with my own style. It's completely new to me, so it took a lot of planning beforehand and the post-production has taken us a long time too. I hope people will see that I have tried to do something different; I wanted to use VR to create a very immersive and emotive experience for the viewer. I wanted the viewer to feel like they are in the room with the performers, able to walk around and get close to the action. 
It's a more interactive experience than a single point of view looking out from a performer's static eyeline. In my film the viewer can look around the room and see different scenes happening all around them with the same performers – so you might see two performers to your left having sex, then simultaneously both of them involved in a foursome to your right and then behind you just one of them masturbating. It's the ultimate voyeur's fantasy!  

FEED: What was the learning curve like in shooting VR?
Erika Lust: This is my first VR experience. It's not an area I'm looking to move into permanently; at the moment I'm trying to explore a new creative medium and experiment. It's much more expensive to make VR porn compared to other video formats and it's also much harder to make a good, high-quality product.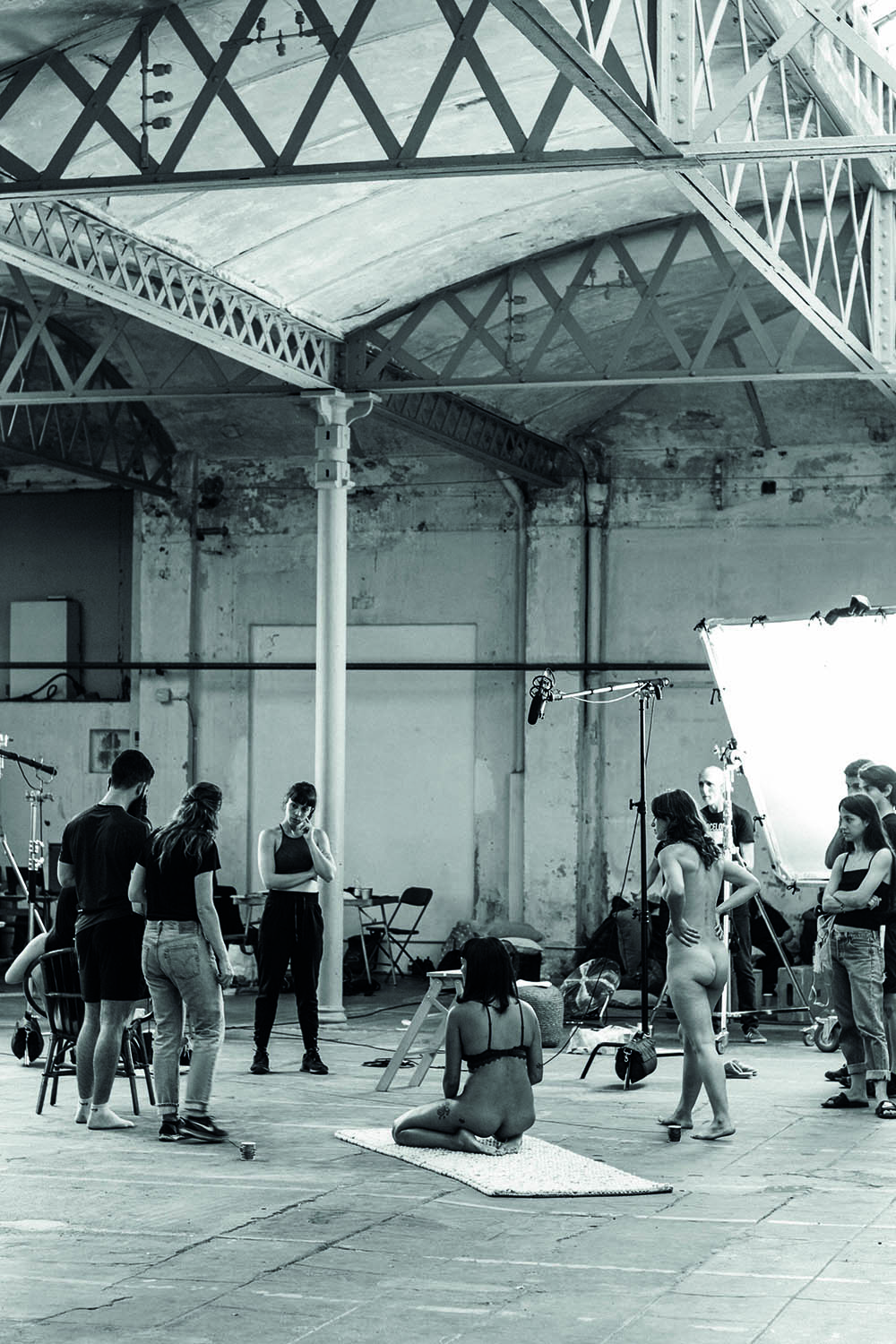 I found it was more similar to making an immersive piece of theatre. I couldn't direct it like a normal 2D film because it's impossible to control exactly what the viewer looks at. Normally, I'm in control of everything the viewer can see on screen; with VR, the viewer is in the driver's seat.

Another challenge is that the camera doesn't move, so the performers have to think much more about which angles to give the camera, instead of the camera operator moving to get particular angles. Of course the performers are aware of these things on a normal set but in VR, body language is even more important and small things such as the right level of eye contact can have a huge impact on the viewer. 

FEED: What was your technology set-up?
Erika Lust: We used an Insta Pro 1 camera and shot in 8K 3D, with ambisonic surround sound. We organised the space so that we shot 180° at a time. This helped the smooth running of the shoot because when filming in immersive 360, everything that appears on set is in shot. It's impossible to hide anything from the camera or delete it in post-production.

We were also able to divide the space into "wedges" around the camera for the performers. Then we could replicate each wedge and layer them on top of each other to get the desired number of scenes in any one moment. We were able to place the performers in different scenes around the camera and give the viewer the experience of seeing the same performers in different scenes at the same time in the final piece.

FEED: How will the film be distributed?
Erika Lust: Initially on my site XConfessions and in the Erika Lust Store. In the future we might think about licensing it to other VR entertainment sites. 
In terms of optimisation for different platforms, it was very complex. The original footage was recorded in a very high resolution and didn't allow for all of the viewing devices to work with it correctly. We tried to find a balance and sought the maximum resolution possible for each device. In the end, we compromised and made three exports: one very high-quality for high-end VR goggles; one that would be compatible with most of the commercial VR and 360 goggles on the market; and then a lower-quality export for mobile devices and online streaming.
FEED: How do you see adult video developing in the future?
Erika Lust: The porn industry has always been at the forefront of technological advancement, so I think it will keep developing more VR. The future of the industry is for more personalised content. The advent of camming, custom clips and social media networks for performers and fans show that it's never been easier for performers to interact directly with viewers.
This article first appeared in the May 2019 issue of the FEED magazine