Double down with new 8K course during the 4K 4Charity fun run at the Nab Show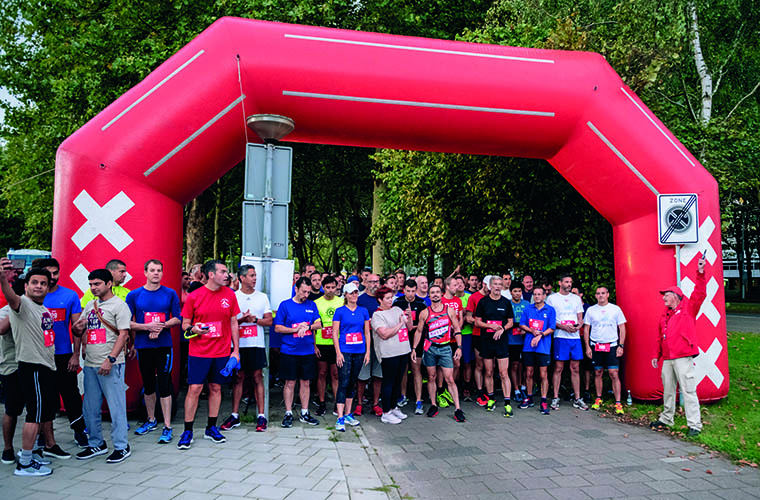 <![CDATA[More than 10,000 4K 4Charity runners and walkers have taken over 46 million steps to support increased diversity and inclusion in the media and technology industries. Together with generous sponsors they have raised $1 million to date With mounting anticipation around 8K ultra-high-definition (UHD) production and distribution for one of the world's biggest sporting events this summer – the Olympics in Tokyo – 4K 4Charity organisers decided there couldn't be a better time to upscale NAB Show's annual running and walking event with its own 8K course option. The 4K 4Charity Fun Run kicks off at 7am US Pacific Daylight Time on Tuesday 21 April in Sunset Park, Las Vegas. The 4K 4Charity Fun Run series provides a healthy, fun activity for trade show attendees, supports non-profits focused on increased diversity and inclusion in the technology and media industries, and celebrates advancements in video technology, such as 4K and 8K video.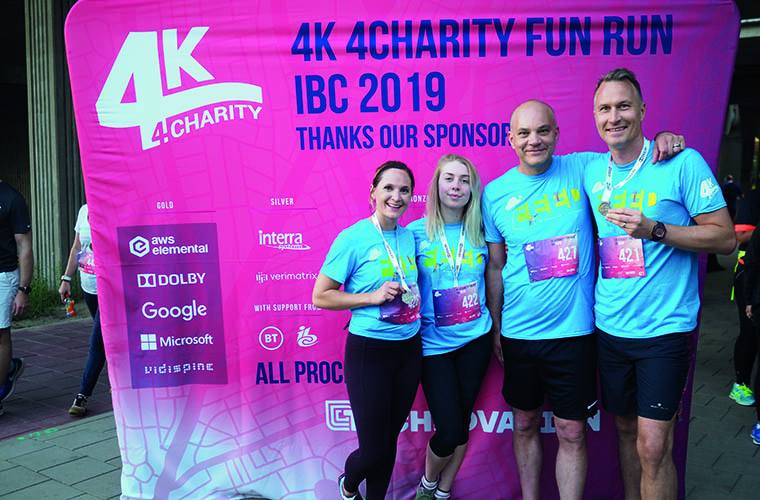 This April, participants are able to experience a new, expanded 8K (4.97-mile) course, in addition to the popular 4K (2.49-mile) trek. Both will take runners and walkers through the beautiful Sunset Park in Las Vegas. Momentum continues to grow for the media industry's only 4K run with more than $1 million raised in gross proceeds since the series was founded in 2014. The 4km running and walking event is held at major industry events around the world including the NAB Show, IBC Show and the SMPTE Annual Technical Conference & Exhibition, as well as a community run held in Portland, Oregon. Enabling supporters to have the most impact possible, the 4K 4Charity Fun Run donates 100% of individual registration and contribution proceeds to designated non-profit beneficiaries.
With excitement around 8K ahead of the summer's sporting events, there couldn't be a more timely opportunity to expand the 4K run
The 4K 4Charity at the 2020 NAB Show is supporting two programmes from the National Center for Women & Information Technology (NCWIT): AspireIT and TECHNOLOchicas. NCWIT is focused on building a more equitable industry by teaching programming to five- to 18-year-old girls and inspiring young Latin American women to pursue careers in tech. AspireIT teaches school girls programming fundamentals and computational thinking in fun, creative and hands-on environments — all while using a near-peer approach.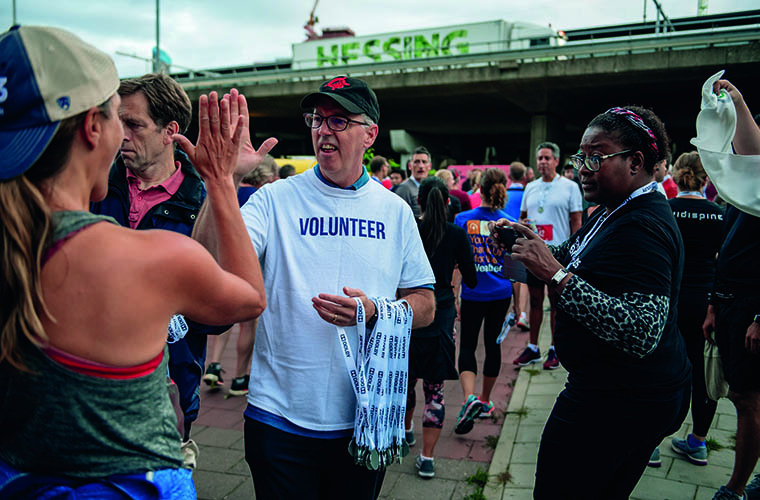 TECHNOLOchicas, meanwhile, raises awareness among young Latino women and their families about opportunities and careers in technology by using powerful stories of Latin American women from diverse backgrounds, who are in technology fields and recognise the power of innovation to change the world. "We are honoured to be a beneficiary of the 2020 4K 4Charity Fun Run and its support of impactful NCWIT programmes, like AspireIT and TECHNOLOchicas that inspire young girls to make their mark with technological innovation," says NCWIT CEO and co-founder Lucy Sanders. "We also couldn't be more appreciative of the fun run's participants. Together, we can make great strides in increasing the influential and meaningful participation of women in computing." Not a morning person or not at NAB this year? Then take a look at the 4K 4Charity Choose 2 Snooze donation-only option, which enables 4K 4Charity supporters, no matter where they are, to contribute to the designated non-profit beneficiaries. "We've heard from quite a few 4K 4Charity participants that an 8K course would be a great addition. With all the excitement around 8K UHD ahead of this summer's big sporting events, there couldn't be a more timely opportunity to expand the 4K run and support these amazing programmes," says Laura Barber, co-founder of the 4K 4Charity. "Now, with two distance options and multiple ways to donate, there are even more reasons to get involved, so please sign up or donate today for a healthy, high-impact 4K or 8K experience and show your support for diversity and inclusion in tech!" Complimentary bus transportation is available to and from select NAB Show hotels and the event at Sunset Park. A limited number of sponsorships are still available. Please contact 4K 4Charity sponsorship manager Elizabeth Smith at [email protected]. This article first featured in the March 2020 issue of FEED Magazine.]]>