Fashion meets AI in updated archive of 50 years of style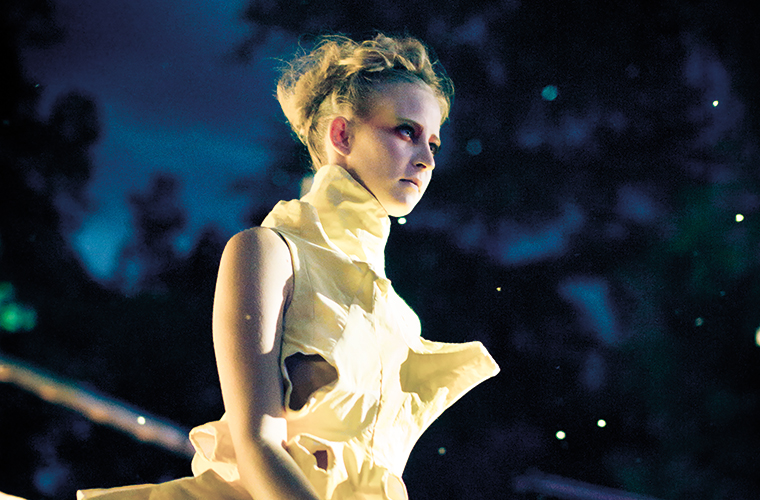 <![CDATA[Videofashion's archive of five decades of the fashion industry is being given new life by AI Videofashion has been recording fashion shows since 1976, and the resulting archive of more than 18,000 hours of fashion footage and catwalk coverage is now available digitally. The collection represents the world's largest library of fashion, beauty and lifestyle video programming, according to Anne Adami, Videofashion's co-founder/owner and managing editor. The archive is also 100% shot and owned by Videofashion, so it has no licensing or rights restrictions and can be fully monetised by the company.
"We invented the genre," says Adami about Videofashion's archiving. "We were the first on Seventh Avenue and the first in the four major fashion capitals to tape fashion shows, interview designers and models, and go backstage and to red carpet events." A decades-old video archive means decades of image format history. The archive currently shoots everything in 4K, but the materials in Videofashion's library comprise six or seven different video formats in more than 33,000 different tapes.
With partners AWS and GrayMeta, Videofashion has digitised 2000 hours of programmes, now in the cloud and available for licensing

 
In past years, the company produced 30 series that were distributed on linear television. The internet has not only allowed more people access to fashion, but now offers an outlet for the wealth of material that includes not only the clothes, but the events, celebrities and professionals working in this three trillion-dollar industry with massive media coverage.

 

Videofashion wanted to use new technology to digitise and monetise this treasure trove, so went to GrayMeta, specialists in AI-driven asset management solutions. GrayMeta's Curio allows users to quickly search through complex media archives via a browser interface.

 
With technology partners AWS and GrayMeta, Videofashion has digitised more than 2000 hours of programmes, now in the cloud and available for licensing. GrayMeta uses artificial intelligence to analyse, identify and tag content.

 

So far, GrayMeta has processed more than 2000 hours of content, with more being processed each month, and content isn't limited to video – it also includes documents and still images.

 

GrayMeta's Curio leverages Amazon Rekognition for image and video analysis, including facial and object recognition. The company has also employed other machine learning tools for the Videofashion project, such as OCR (optical character recognition), and solutions by data analysis and cyber security company S2T. Adami sees the hunger for more content as a major opportunity for the archive. "Now all of that footage needs to get out there and be available to documentarians, TV shows, news media outlets, newspapers and fashion blogs," she says. Videofashion had been working with Getty, but the slim margins on the platform made the company look for ways to bring the archives in-house. During its analogue beginnings, the archive was organised with a simple file box and cards, with handwritten and typewritten notes, then Excel spreadsheets – seemingly a lifetime away from the brave new world of AI. "We put proxies of the 2000 hours of programmes we had digitised into the cloud and had them processed by Curio," explains Adami. "It generated a whole bunch of metadata immediately – speech to text, logos, facial recognition. It's incredible what we can find now in our library." The new AI-accessible library has allowed for new discoveries in the content, and access to moments and information that had not been accessed for years. New users of the archive include CNN's four-part series American Style, and famed makeup artist Pat McGrath. The project has also unlocked a new and transformative revenue stream, with the library footage monetised at up to $135 per second of content. Videofashion is also developing a family of fashion documentaries that build back from the archive. "Using Curio, I find gems every day, fashion moments I didn't know existed or I had forgotten," says Adami. "It's a wonderful window into our library. We're unlocking the value of it."]]>