Dalet launches new media platform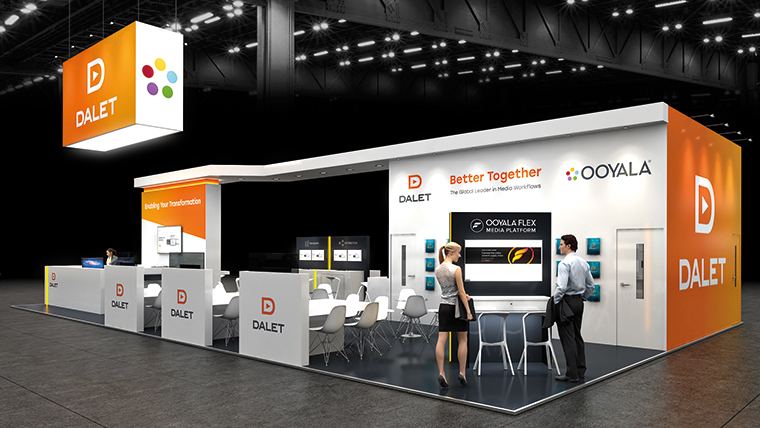 Posted on Oct 3, 2019 by FEED Staff
Sponsored editorial
Beyond media organisations, Dalet is now able to serve corporate brands, telcos, sports teams and leagues with the Ooyala Flex Media Platform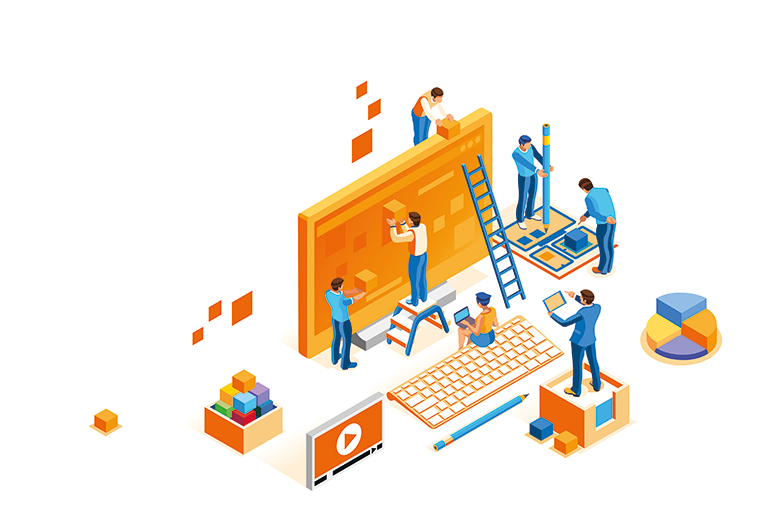 If there's one point everyone in the media industry can agree upon, it's that the amount of content that needs to be produced, managed and archived effectively is now growing at an unprecedented rate. For content creators, this means their choice of media asset management (MAM) technology could hardly be more critical. And for MAM developers and vendors, it means an ever-lengthening list of requirements they must work tirelessly to accommodate.
This shifting outlook for MAM systems is one of the factors that underpinned the recent announcement that broadcast solutions and services provider Dalet has acquired the Ooyala Flex Media Platform business. And it is the 'business' in its fullest sense that Dalet is purchasing, because along with the actual Ooyala technology platform – which is primarily sold as a subscription/SaaS-based service offering – Dalet is also gaining Ooyala skills and personnel across engineering, professional services, sales, marketing and support.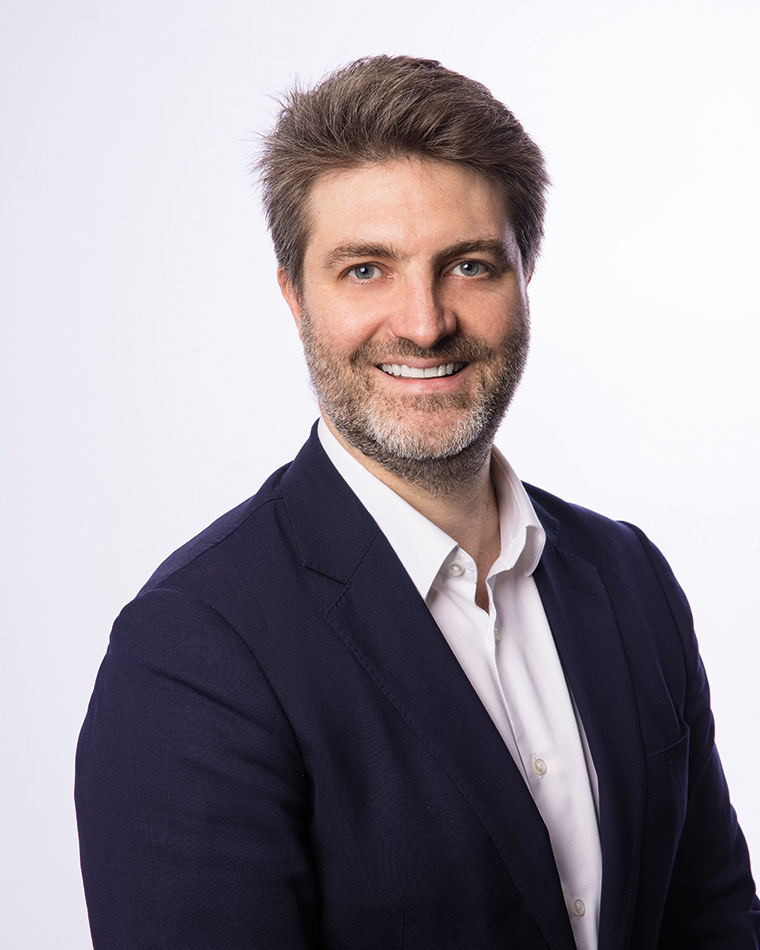 Dalet director of product strategy, Kevin Savina
To find out more about the implications of this tie-up between two prominent media asset management and content supply chain providers, FEED spoke to Dalet's director of product strategy, Kevin Savina, and Bea Alonso, from Ooyala, who is now Dalet's director of product marketing.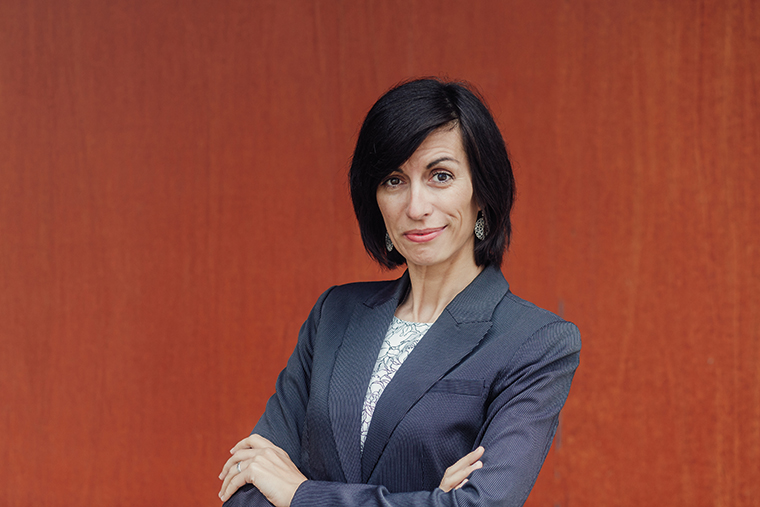 Dalet director of product marketing, Bea Alonso
MAM momentum
Savina says the strategy to make Dalet more relevant for the full supply chain and all the way to OTT had been "on the cards" for some time. The fact that Dalet and Ooyala have sympathetic, but distinct core user groups undoubtedly served as a driving force behind the acquisition of the Ooyala Flex Media Platform business, which came together very quickly over the course of a few months earlier this year.
The two MAM platforms – Dalet Galaxy five and Ooyala Flex Media – "will complement each other", says Alonso. "I am sure we were talking to some of the same companies previously, but it would have been different teams, because we were selling to slightly different verticals." With the two platforms brought together, there is an opportunity to "further optimise" the reach of each platform among its existing client base, and to appeal to other untapped user groups. Defining the two platforms' niches, Alonso says the Ooyala Flex Media Platform is "well-suited to multi-platform distribution". She adds: "The Ooyala Flex Media Platform delivers 'nearly ready' content to multiple end points in an automated manner, whereas Dalet Galaxy five is ideal for production-intensive workflows and enterprise media operations, such as news or multi-version program preparation. That's an area where the Ooyala Flex Media Platform didn't have a strong focus."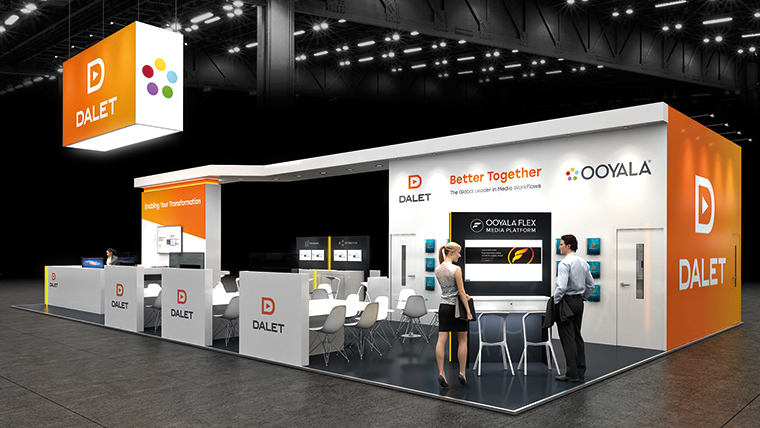 Savina highlights other key aspects of the two MAM systems' individual strengths. "Dalet Galaxy five is enterprise-ready, fully customisable and powerful, but it might take several weeks or sometimes months, depending on the scale, to deploy the production platform and onboard all users," he says. "With the Ooyala Flex Media Platform, deployments are shorter, often a matter of weeks, as the product is very lean and mostly sold as a subscription/SaaS. That means we can now address additional tiers of the market and different verticals than our traditional ones. For example, we can now look at selling to smaller sports teams and leagues, telco operators, and 'pure digital' players and brands." 
The scale of this new area of opportunity can be ascertained by considering a list of Ooyala's existing customers. They include many of the world's most prominent brands, broadcasters and content creators, among them companies such as Audi, Fox Sports Australia, HBO Asia, Media Prima, National Rugby League, Turner Asia, TV 2 Denmark, Zoomin.TV, The Picture Production Company, Sky Sports and Smoke & Mirrors.
Dalet customers will also continue to benefit from what CEO David Lasry describes as the "modern metadata management and orchestration capabilities" of the Ooyala Flex Media Platform, which is similar to Dalet Galaxy five, and bring what media organisations need to lower TCO, improve agility and reduce time to market. Lasry adds: "We now have a technology path forward supported by expanded, world-class professional services and customer success teams, providing the know-how and expert guidance on scaling media operations to optimise their Ooyala investment."
Meanwhile, the Ooyala Flex Media Platform is likely to benefit from Dalet's more advanced support of IMF workflows. "While you can import IMF packages, search them and see their different components, the true power of Dalet Galaxy five is its ability to support component-based workflows that include IMF package creation. There are also some synergies in terms of potentially applying the transcoding and media processing capabilities of Dalet AmberFin to Flex, so there are plenty of integration opportunities," says Alonso.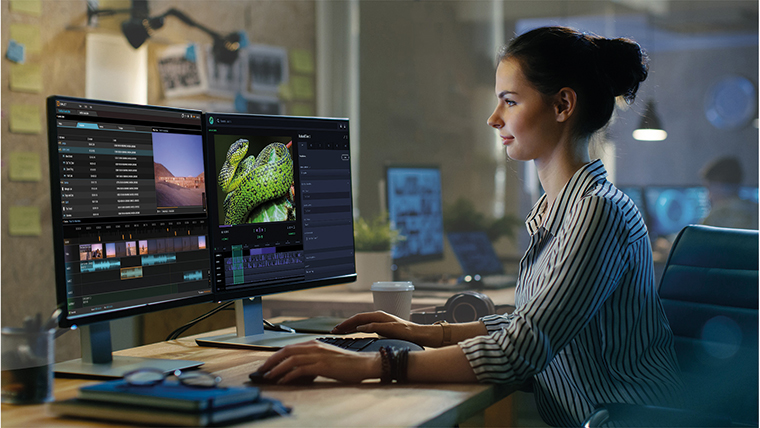 Ooy la la! Content creators' choice of MAM technology is critical, which is why Dalet acquired the Ooyala Flex Media Platform 
Multi-platform possibilities
On a practical level, much of the 'heavy lifting' to fuse the two businesses is already substantially complete. In a similar fashion to the previous acquisitions of Brio, Cube and AmberFin, the Ooyala products will be integrated into the overall Dalet portfolio. In terms of personnel, Ooyala teams are now being brought into the various Dalet operations teams across research and development, projects and support.
In order to support both platforms as fully as possible, sales teams will receive training so they "can understand all our solutions across the board", explains Savina. "If you were previously a member of the Ooyala team, you now have the opportunity to gain a thorough understanding of the Dalet solutions, allowing you to sell effectively across a wider range of products. Vice versa, if you come from a background of selling Dalet products."
While it is accurate to say the two sales teams will be comprehensively integrated over time, all personnel will become "fully multi-skilled". Savina adds: "We want everyone to be au fait with all the solutions and capabilities across the two platforms."
For now, Savina and Alonso are looking forward to IBC (the solutions will be demonstrated on stand B.77, Hall 8), and the opportunity to explore the benefits of both platforms with new customers. Savina says: "Depending on what a customer is looking for, we can make an assessment of the best solution that fits their requirements, which could be a combination of both offerings. This flexibility is going to be a real advantage to our joint customers going forward."