High-efficiency education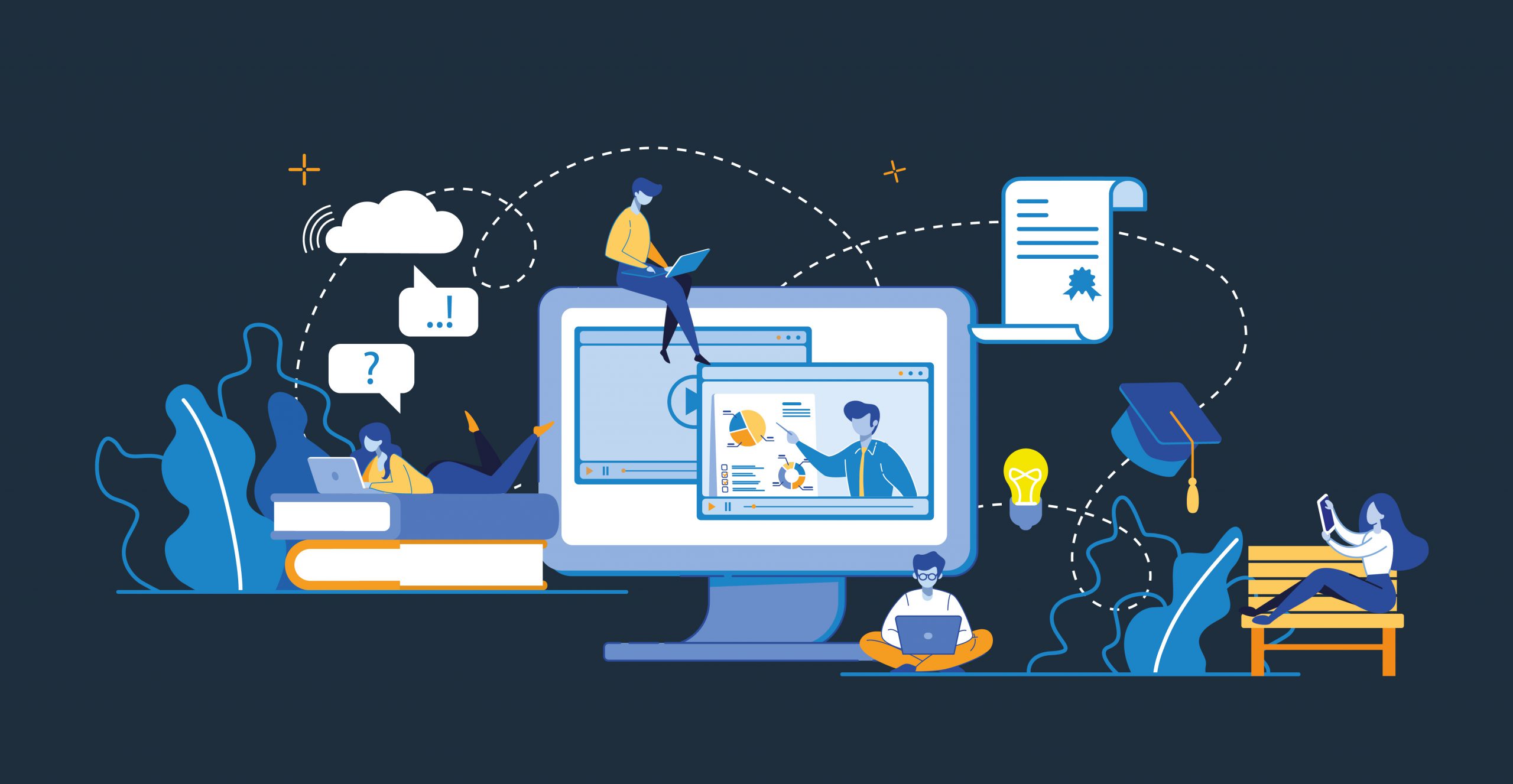 Posted on Oct 11, 2019 by FEED Staff
Sponsored editorial
Digital learning company Cengage is using AWS tools to deliver the highest quality educational video to students, no matter which device they're using
Video is quickly becoming a preferred instructional tool for teachers and a learning aid for students. Recognising this trend, education and technology company Cengage incorporates video into almost all of its instructional and research materials, which are taped by teachers and students in classrooms, as well as school, public and academic libraries around the world. Cengage's library and research business arm, Gale, takes a similar approach with its own educational materials.
For both Cengage and Gale, video quality is key to delivering a great customer experience. Consequently, they selected cloud services from AWS to transcode an expanding content library – without compromising the viewer experience. 
"Scouring YouTube for the latest viral cat video is second nature to modern students, and having grown up with HD, 4K/UHD and HDR displays, they expect a certain level of video quality across experiences, whether watching a show or reviewing coursework," explains Bill Binkiewicz, vice-president of software engineering at Gale. "If video quality is lacking, students lose interest, so using HD as the baseline for all instructional materials is paramount to ensuring better engagement and retention."
Between Cengage and Gale, more than 450 videos in MP4 format, each averaging 15 to 20 minutes, are processed each month for viewing across a range of devices, including mobile phones, tablets, computers and more. Some of these are made available via Cengage Unlimited, the industry's first all-access subscription for online textbooks, course materials and study tools. 
Cengage sought out AWS for a service-based file transcoding solution for creating video assets with better video quality and a better encoding efficiency than its previous solution. Video files are ingested into AWS MediaConvert from cloud storage and transcoded into HLS renditions using quality-defined variable bit rate control (QVBR). QVBR is an enhanced version of variable bit rate control (VBR), which AWS created to minimise wasted bits and automatically adjust bit rates to maintain consistent video quality. An Amazon S3 watch folder then triggers AWS Lambda with Simple Systems Manager to copy files onto Akamai NetStorage for playout. 
"We want every customer to be pleased with their digital experience, which is why we love QVBR in AWS Elemental MediaConvert," says Binkiewicz. "It gives us the confidence that students will get a high-quality, low-latency experience across devices regardless of bandwidth, while simplifying transcoding and helping us save on costs." 
The new AWS MediaConvert solution delivered substantially greater efficiency. In tests, Cengage's previous solution delivered a 1080p MP4 test file, at maximum resolution, with an average bit rate of 7797Kbps with a total file size of around 46.1MB. Using MediaConvert, the same file was delivered with an average rate of 2763Kbps and a total file size of 17.1MB. 
The test file was footage of a talking head with minimal cuts and so easier than an action video to find efficiencies in. Still, MediaConvert was able to reduce total bits for all the different renditions of the video file from 115,687,393 to 53,402,682, which leads to an overall decrease in storage and delivery costs of 50%. This greater encoding efficiency also opens the way for a vastly improved viewing experience, with customers able to view larger format video at lower bit rates.  
"Bottom line, using cloud-based services from AWS gives us the best value in terms of quality and cost, as well as the agility we need to scale, which is why we've built our pipeline around it," adds Coleman Greene, manager of cloud operations at Cengage. 
"We're able to easily monitor and make changes to our pipeline, which saves us a ton of time," he points out. "AWS Elemental MediaConvert in particular has made it easy to keep pace with the volume of content we produce and deliver by simplifying and accelerating how we set up, organise and transcode large volumes of video."