Think FAST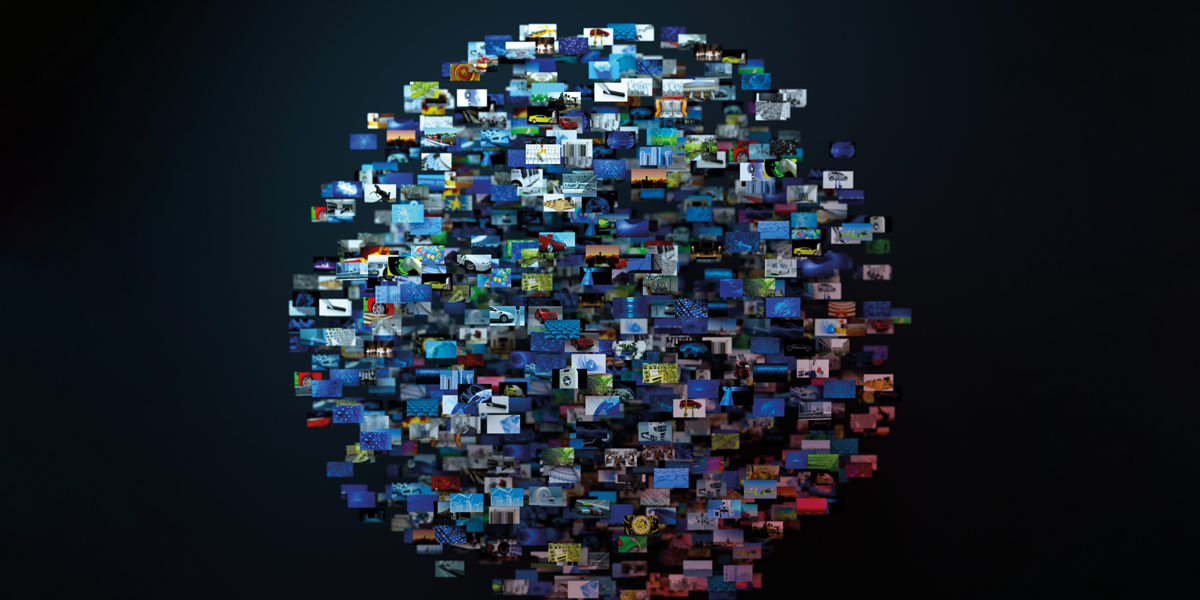 Posted on Apr 27, 2023 by FEED Staff
It's time to face facts: free ad-supported streaming TV is here, and it's here to stay. In this issue's FAST-erclass, experts from leading vendors are here to share exclusive intel on this explosive market
The Tech vendors: Srinivasan KA (co-founder & CRO at Amagi), Rob Gambino (head of advertising & personalisation strategy at Harmonic), Mark Strachan (director of technology at Telstra), Kevin Parks (senior director of field engineering at Zixi), and Rick Young (head of global products at LTN Global).
The mediator: Verity Butler
VERITY BUTLER: There is a degree of overlap between AVOD and FAST. What are the clear distinctions between the two and why is this important to determine?
KEVIN PARKS: The primary way AVOD and FAST differ comes down to what a viewer is looking for. On an AVOD platform, the viewer is searching for an individual title – they sift through different genres and series to find one show to watch. For FAST channels, the viewer navigates to a particular channel based on broader topics or genres, and relies on an editorial experience to determine which individual shows they watch.
MARK STRACHAN: Both FAST and AVOD provide ad-supported content to customers for free, but the method of distribution differs. FAST channels stream ad-supported, scheduled programming to a large audience, while AVOD platforms provide individual viewing sessions where a customer can choose what content they would like to watch.
It's important to understand the difference between FAST and AVOD, as the audiences are different and consequently the advertising
will change. For FAST channels, it needs to be applicable to a large audience, whereas AVOD ads can
be personalised to the customer.
ROB GAMBINO: For me, FAST encompasses AVOD. Nothing in the acronym says FAST has to be linear, but that's often the differentiation that's made – FAST is linear, while AVOD is file. There are important technical distinctions to be made about what's possible with file versus linear delivery, but even those will start to disappear as FAST channels become more personalised and operate less on a rigid schedule.
I think the most interesting thing we're seeing in AVOD that you can't quite do with linear yet is variable ad pod sizes. You can start viewers off with a relatively light load that increases as they continue watching. Most other innovations we're seeing – in content ad placement, smaller ads and optimising for revenue per second instead of CPM – those are all possible with linear.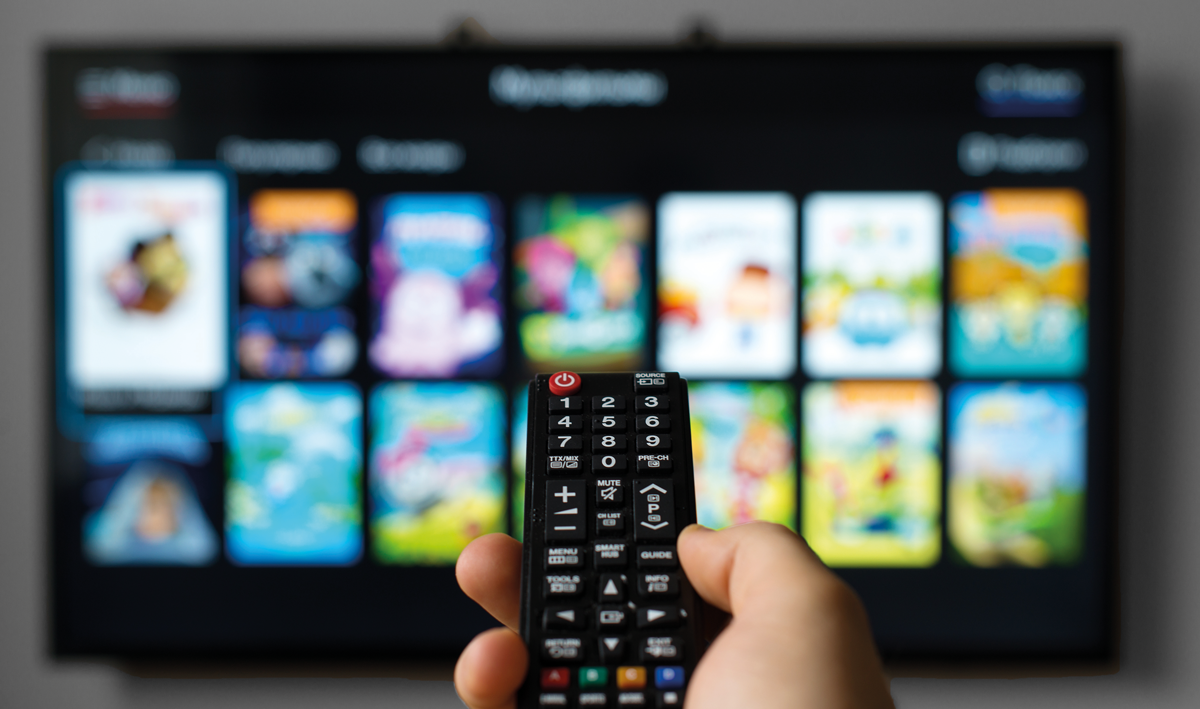 VERITY BUTLER: Why should content distributors and networks start thinking about FAST channels?
SRINIVASAN KA: Our observation of the industry and its trends have shown us three main reasons for keeping FAST at the centre of your distribution strategy. 
Firstly, there are a growing number of cost-conscious young viewers who are unhappy with the mounting costs of subscribing to multiple streaming platforms. At the same time, they remain keen to find good sources of entertainment. FAST fits the bill perfectly here, hence they are flocking to it in high numbers. It unlocks a large, potentially untapped market for content creators. 
Secondly, FAST completely eliminates choice-fatigue since the content is pre-programmed. And thirdly, the growth of connected TV sales has indirectly led to the growth of FAST consumption among viewers, creating the perfect opportunity for content creators to leverage a format that audiences are already engaging with. 
In short, the FAST revolution helps viewers fight subscription fatigue and access good content free of cost in a smooth plug-and-play experience. All they need are a connected device and an internet connection, and they're good to go!
KEVIN PARKS: To reach new audiences. Cord-cutting has been an ongoing trend for over ten years, and very few young viewers subscribe to traditional pay-TV platforms. FAST channels are a proven way to reach these audiences.
MARK STRACHAN: FAST channels give content distributors and ad networks access to the entire audience of people who watch linear TV, which may be new for them.
For content distributors, FAST channels provide an avenue to repurpose and monetise un-utilised content and back catalogues which aren't earning revenue. The FAST channels can either generate revenue from advertising or drive people to the brand's subscription content –
or both.
Meanwhile, for the ad networks, FAST channels offer a new and rapidly growing way of reaching new audiences. Due to their branded and thematic nature, this provides advertisers with the opportunity to better direct the right type of advertising to the right audiences, making content more personalised, engaging and, ultimately, effective.
RICK YOUNG: FAST channels enable the ability to develop an audience built around a genre or a type of curated content while also providing all of the inherent benefits of online, targeted advertising.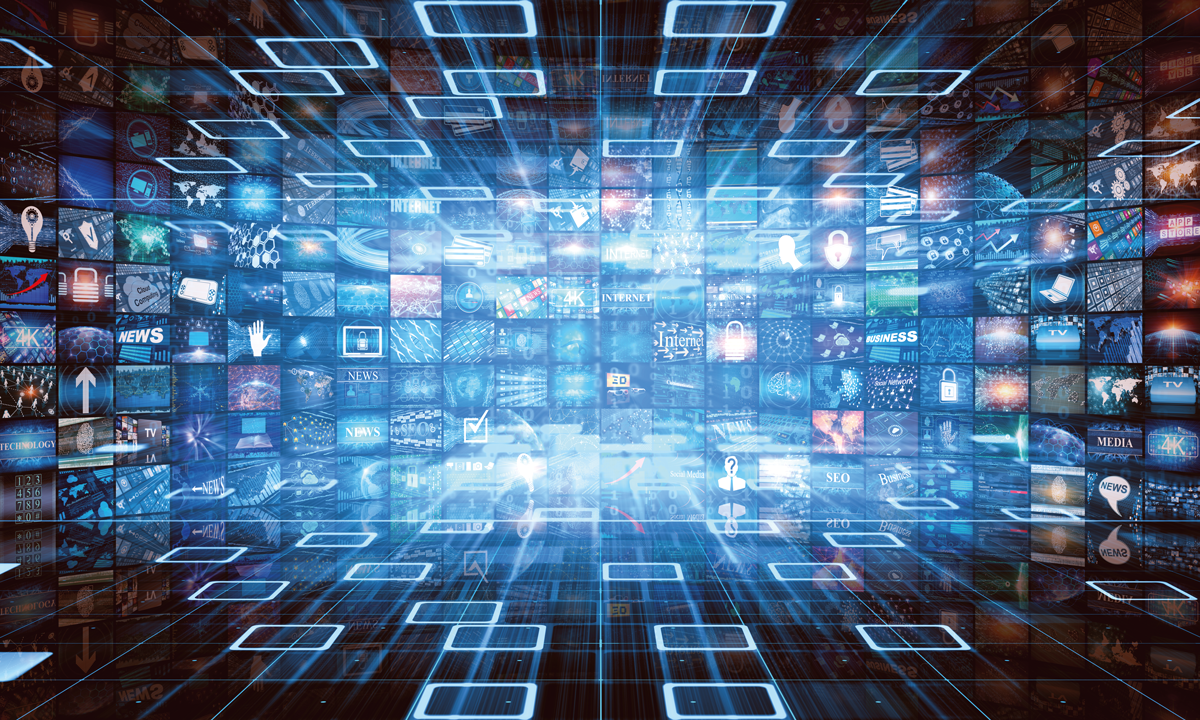 "Success with fast depends on content, distribution and monetisation."
VERITY BUTLER: Are FAST channels a successful evolution of linear TV?
MARK STRACHAN: There are a number of factors that have driven the rise in FAST channels. Firstly, increased cost-of-living expense has resulted in people looking to reduce their number of subscriptions, and streaming platforms are finding that the economics related to the cost to acquire a subscriber versus how much a subscriber would pay, and very high churn rates, no longer make sense. Secondly, the problem of discoverability on SVOD is resulting in viewers simply not watching TV. Today's audience is looking for a more lean-back and cost-effective way of watching curated, personalised content.
With all this in mind, I'd say that while FAST channels are a successful evolution of linear TV, the place for ad-supported broadcast linear TV will continue to exist, especially where internet connectivity is poor or costly. In addition, there's still a place for premium content subscription linear TV, though the market for this is diminishing because of the proliferation of SVOD providers. In addition, it's unlikely that FAST channels will replace the premium content on-demand services.
KEVIN PARKS: Absolutely! Not long ago, many in the M&E industry predicted the death of linear TV as almost any show was available on demand. We all now know that searching through endless titles on an on-demand platform isn't always what viewers want to do. Leaning back and having a curated experience where someone else picks the shows and the viewer watches whatever is on is still desirable. FAST channels are an evolution of linear TV because they expand where viewers can look to see what's on.
ROB GAMBINO: We were always going to end up at FAST – it was a market inevitability. You can see at every step of the way, the top platforms have navigated the balance of what's possible versus what viewers want to see. Ad loads remained reasonable, content stayed fresh – and the market segment continues to grow, both in hours of content viewed and revenue made.
SRINIVASAN KA: We believe that it is and will be the future of streaming. It's the perfect blend of easy, lean-back viewing, with great content offered free of cost.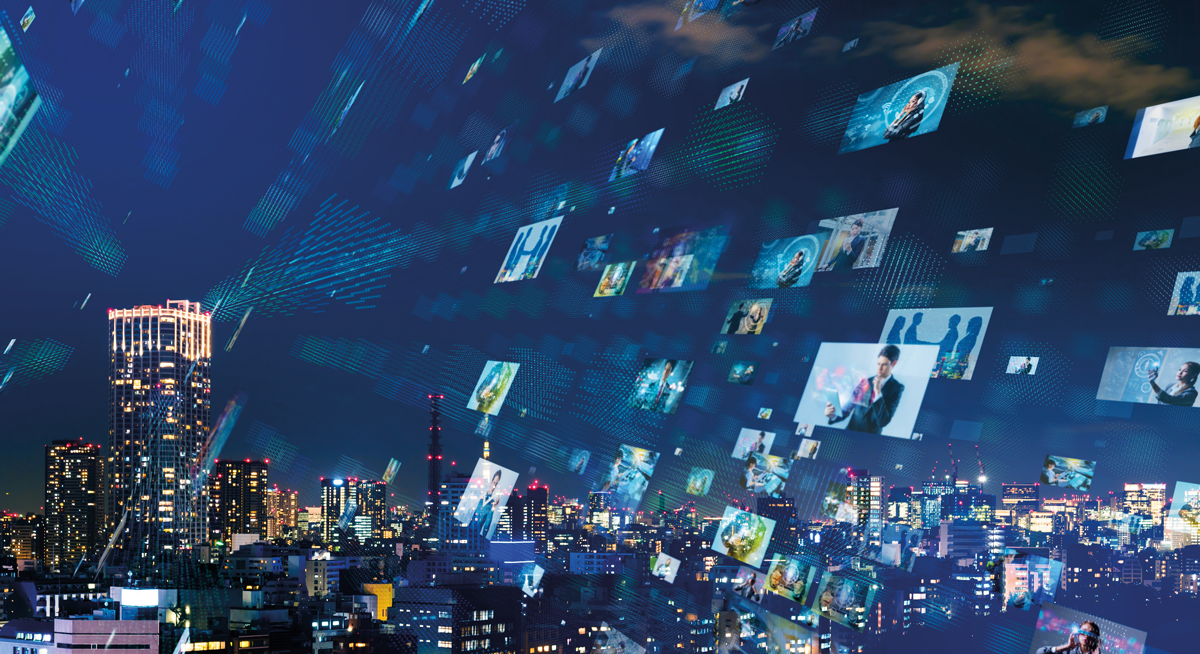 VERITY BUTLER: What are the most exciting opportunities to look out for in FAST?
RICK YOUNG: The biggest differentiation in a crowded marketplace will come to those investing in channels with fresh, live and localised programming on a regular basis. Live programming, especially news and sports, with a regional or local flavour has proven to be both a viewership driver and differentiator in a market filled with too many channels packed with re-runs of library content.
ROB GAMBINO: International expansion, especially to underserved markets like LatAm and APAC. We see huge interest from local populations, but the specifics need to be worked out.
Live sports – you already saw the Super Bowl streamed online for free, and that's one of the biggest events there is. Some of the World Cup was available for free in some markets. We're already talking to Tier 1 sports organisations to bring more sport online with ad-supported business models.
Personalisation – with AVOD already successful, and machine learning getting to the point where it can make good suggestions, I think we'll see the first purely personalised FAST channels popping up
in the next year or two.
KEVIN PARKS: Variety pointed out several massive opportunities in an article a few months ago which I agree with. Large AVOD platforms like YouTube will ultimately deploy FAST channels (which they've started to experiment with), and large content owners with deep libraries will create many more FAST channels over the next couple of years.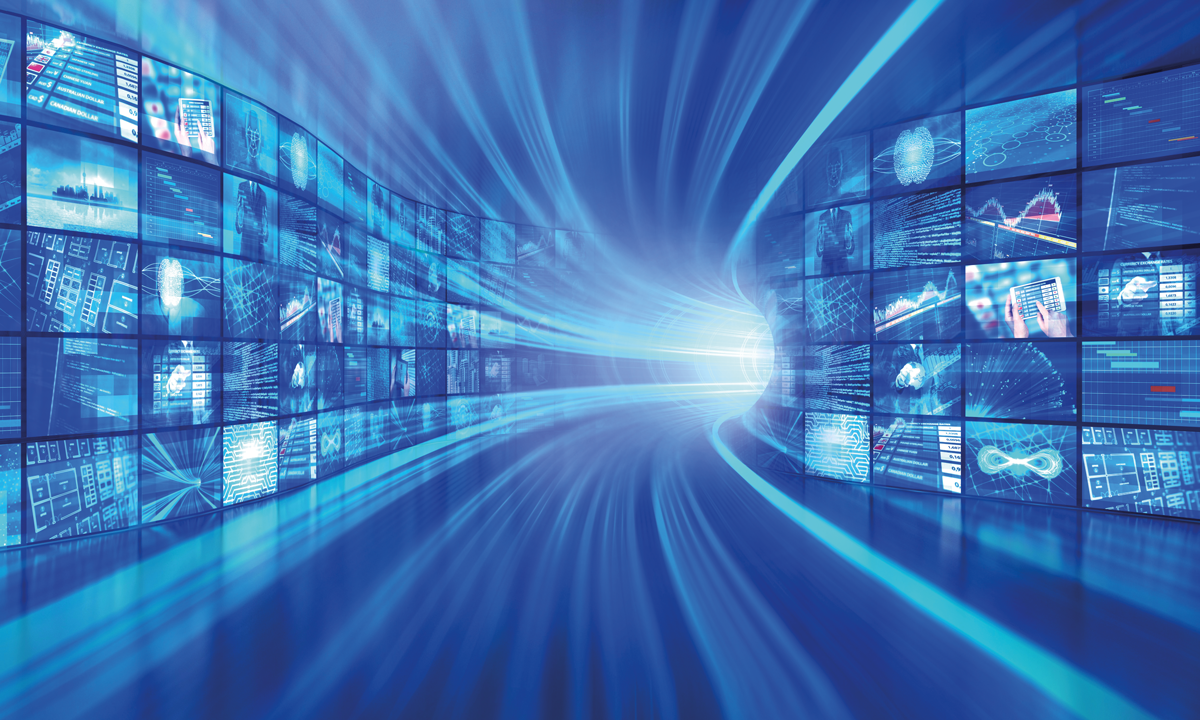 VERITY BUTLER: Any words of advice for broadcasters or content owners wishing to take advantage of these opportunities?
ROB GAMBINO: There are a few really important things to keep in mind as you take your content online, especially if your business model is ad supported, and I'll point out two of them.
First, the quality of your UX is paramount. With so many options available today, viewers won't settle for subpar quality – that means quality of content, high-definition video, no buffering. Viewers want a broadcast-quality experience.
Second, you have to be able to deliver that experience at scale, which becomes increasingly difficult when you want to do targeted ads at a per-subscriber level – which everyone wants to do. An elastic, enterprise-grade video pipeline built on the public cloud with advanced, integrated-monetisation functions – like the one offered by Harmonic – is how you pull it off.
MARK STRACHAN: Although viewing habits are changing, demand for content has not diminished –and FAST channels appear to be the latest trend. However, like all trends, they tend to change over time. Consequently, both content distributors and ad networks need to move fast to gain market share in the quickly growing FAST channels market, or they will risk missing out on this emerging opportunity.
SRINIVASAN KA: We'd advise content creators to work on getting their programming, distribution, monetisation and analytics strategy right when venturing into FAST. 
The first step is to build a strong content strategy by comparing your content's genre to what's already available in the FAST market. If the genre is over-represented, you will have a lot of competition to deal with. If it's under-represented, you will have to build your brand and attract audiences from scratch. Both scenarios are complicated. But knowing where you stand in terms of your content's appeal is critical to the success of your launch in FAST. 
In short, success depends on the three cornerstones of content, distribution and monetisation. Brands that find the sweet spot are likely to experience exponential growth on FAST. 
RICK YOUNG: Leverage new technologies that allow you to programme these platform-targeted channels with the same creativity and ingenuity you put into primary-platform channels. Don't settle for re-runs. Take advantage of cloud and hosted technologies that put simple tools in the hands of a few creative types and operators, so they can build rich, fresh, live-enhanced channels. You can do so much with much less investment once you have a primary channel and content factory in place. 
This round table first featured in the spring 2022 issue of FEED magazine.