The ability to create a new channel within minutes rather than months remains a pipe dream, but Telestream might have found the answer with Telestream Orchid.
Words by Adrian Pennington
The ability for broadcasters to launch new channels quickly and shut them off just as easily without incurring significant cost has become a prized goal of the TV industry. The promise is within reach as the hardware of days past is moved from local premises to cloud-based 'virtual' environments. But despite claims by some vendors of being able to create these new offerings in minutes, few have been able to do it outside of the lab or at scale.
That could change as Telestream moves its new Telestream Orchid project from prototype into the market. The concept, on which it has been focusing R&D resources for 18 months, is described as providing a "one-click channel creation capability with fully integrated monitoring that is portable across all major cloud architectures and on-premise data centres."
Founded in 1998, Telestream has steadily grown through engineering and acquiring a series of products for encoding, transcoding and streaming file-based media. Owned by Genstar Capital since 2015, it added IneoQuest to its portfolio in 2017, an acquisition which forms the basis for its move into monitoring, analysis and optimisation of video.
Stuart Newton, former senior executive at IneoQuest and now VP in the corporate strategy group at Telestream, says there is pent-up demand among broadcasters and pay TV operators for technology enabling them to reach consumers with new content and services as quickly as pure cloud providers.
He explains: "For a major sports event, for example, they want to create a channel within a week, for only a week, then take it down afterwards, but they are currently having to turn this business away because they simply do not have the flexibility to do it."
Similarly, when there are multiple major events (Wimbledon happening concurrent with an Ashes cricket tour), then the broadcaster may have to leave on the shelf valuable additional content – different camera angles or highlight reels – due to a lack of capacity.
The conventional means of launching a new channel is to use a 'channel in a box'; a hardware-based system which is relatively straightforward to install but still takes weeks if not months to configure. 
Cloud-enabled video streaming is rapidly evolving, however, and by using the cloud for streaming, content providers will always be able to access the latest technical capabilities. Other applications enabled by the cloud approach include disaster recovery – the ability for a broadcaster to ensure service continues live to air in case of a critical dropout in its main systems.
"Millions of dollars are being spent on bricks and mortar DR headends when there is seldom a need to use them," says Newton. "There is a need to migrate to cloud, but the complexity has to be abstracted to enable the move. A solution like Telestream Orchid frees up more content and generates more revenue streams while the engineering of the infrastructure is taken care of."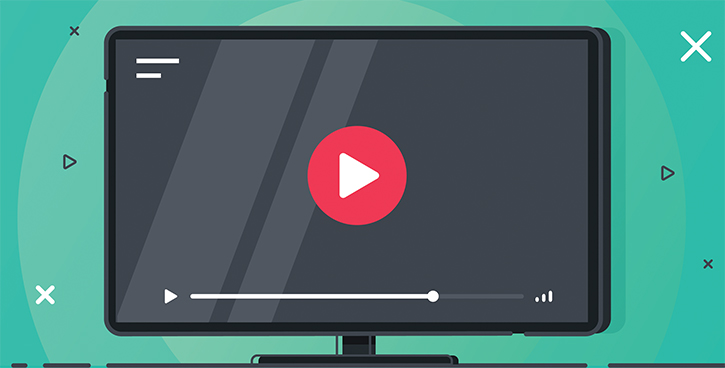 Channel-In-A-Click
Telestream explains that it has taken all the components necessary to create and stream a channel and reworked them into Linux-based containers. 
These modular elements, including encoder, transcoder, packager, origin server and probes for monitoring, can be composed in a variety of ways in the cloud then configured automatically to create an entire streaming channel from live and file-based traffic. There won't be an infinite variety of combinations to choose from – such an architecture would be impractical for anyone. Instead, Telestream Orchid intends to provide the 20% of templates that will cater for the majority (80%) of deployment scenarios.
"The idea is that you will specify the new channel you need," Newton outlines. "For example, it could be a single channel, or a dual redundancy channel, perhaps with different cloud providers for additional resilience. You can specify how many encoders, what bit rate, the type of adaptive packaging and which content delivery network (CDN) you'd like to use. Then with one click, the channel will deploy (orchestrate) the specified encoder, package as an adaptive stream in HLS or DASH, stitch them together and configure them through APIs. You can be up and running in as little as 10 to 15 minutes."
The provision for multiple cloud providers is a differentiator for Telestream Orchid. Rather than being locked into a single cloud provider, customers have expressed a desire for flexibility (Telestream calls it 'portability') of their streaming infrastructure.
Even the orchestration engine is flexible with native cloud support, with plans in place for other commercial orchestration systems in the future. A new Telestream Channel Orchestrator will enable channel design, manage the orchestration process, connect and configure the elements, and handle redundancy.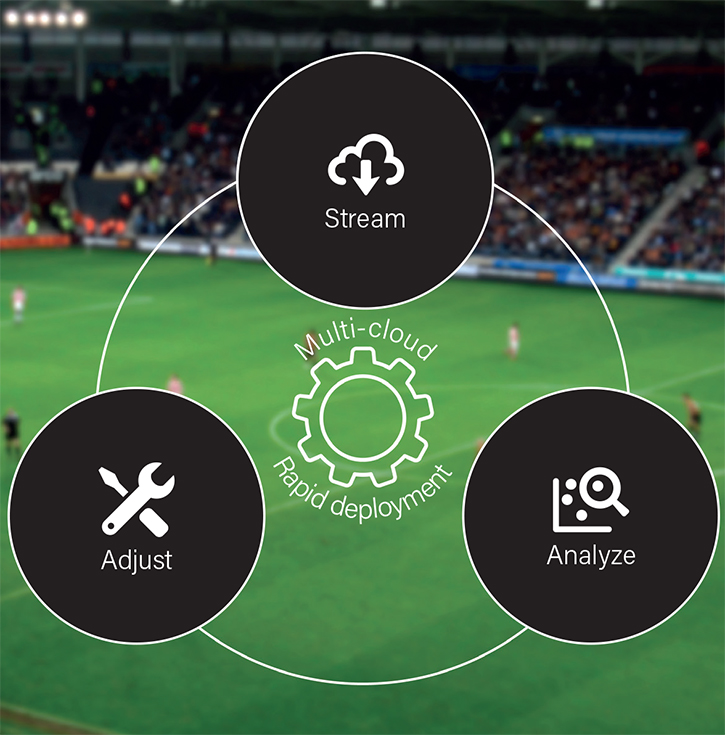 A Self-Aware Network
Perhaps the single biggest nut Telestream appears to have cracked is that rigorous video monitoring and analytics capabilities have been bound into Telestream Orchid as standard. It claims Orchid is the only concept which ties together the content production and content monitoring as core components of channel origination.
"We have iQ components in the headend for monitoring QoS and content quality, but also added is the ability to create probes nationally, across regions and around the world, to actively test streams on the other side of your chosen CDN," says Newton. "The iQ cloud monitoring service has been running for five years and is now an integrated part
of this capability."
As the market moves to event-based business models where consumers are paying to view a specific event – such as a boxing match or a music concert – then effective real-time monitoring of the distribution chain is deemed essential. Without it, service providers are open to real reputation damage, even involving class action lawsuits, as (in)famously happened to Showtime following the Floyd Mayweather v Conor McGregor fight.
Telestream Orchid includes a real-time feedback loop which Telestream says makes the whole system self-aware. In other words, probing all aspects of the stream provides an efficient early warning system for distribution faults, so service providers don't have to wait until they start to receive complaints from viewers. 
"To realise the dream of self-aware video capabilities like self-healing, self-scaling or self-optimising, you have to have a real-time feedback loop embedded at the heart of the system," says Newton. "With the iQ solutions designed into Telestream Orchid from the start, we are building a foundation to enable this."
Integration with partner companies for feedback from end-device analytics is planned. And, since Telestream owns virtually all the intellectual property involved in Orchid, it says it can also focus on other key issues. Among these is channel latency, a problem that slows down livestreaming operations. 
"To date, there has not been a way to dynamically monitor changes in latency across different networks and different geographical regions," says Newton. "With Orchid, there is a solution in the making." The industry has a history of vendors promising the earth and delivering vapourware, but Telestream's own track record and the way its executives talk about this innovation suggests it should be taken seriously.
Currently under test at a major European telco, Telestream Orchid will also be demoed at the NAB show in Las Vegas in April. The company is planning to debut a 'commercial-grade multi-cloud version' offered as Software as a Service. The SaaS offering will ensure Telestream has full control and can evolve the solution in early pilots before committing to an on-premise offering. 
"There are major content providers with plans to launch new channels and services by the end of 2019 or early 2020, and they're looking at Orchid and realising they can get to market six months earlier than planned," says Newton. "That would be incredibly valuable to these companies in being able to access new revenue streams sooner than expected. It's those kind of discussions that make us very excited indeed."
Get in touch to learn more about creating an instant channel in the cloud at telestream.net/company/meeting-request.htm or join Telestream at NAB 2019 (telestream.net/NAB) in booth SL3308 for a more in-depth conversation.
This article originally appeared in the February 2019 issue of FEED magazine.