Broadcaster to podcaster: the rise of the podcast in mainstream media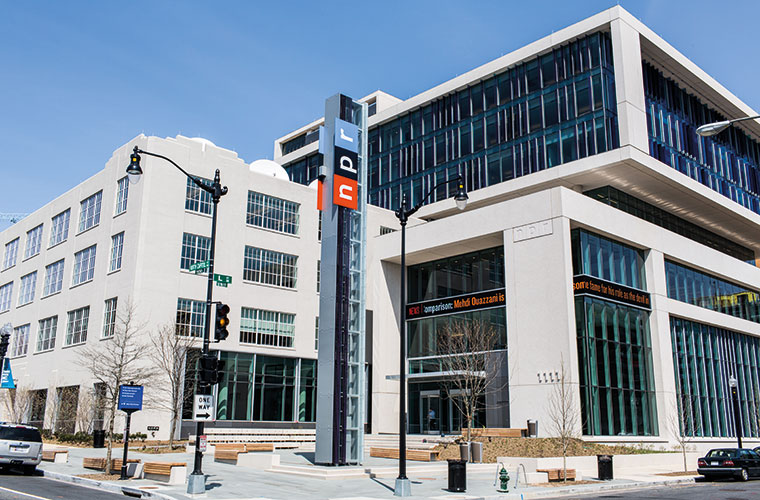 Podcasting has become a mainstream content platform. No longer just for niche interests and tech geekery, podcasting is now embraced by major broadcasters and publishers
Posting episodic audio on the internet is almost as old as the internet itself. But the age of podcasting started in 2001, when a device for downloading and listening to this content conveniently appeared in everyone's back pocket: the iPod.
Early podcasts (also called audioblogs) were downloaded directly from a creator's website and listened to on a computer or synced to your iPod via iTunes. But when protocols for downloading audio via RSS were established, loading up multiple episodes on your device became automatic – and podcasting became a phenomenon.
It didn't take long for dedicated podcasting platforms to appear. Libsyn (Liberated Syndication) and Blubrry were two of the biggest and both are still thriving as platforms for podcast hosting. Odeo was another short-lived platform, started by ex-Google employee Evan Williams, who later became CEO of a little thing called Twitter.
Podcasting has moved on from the days of The Dawn and Drew Show, Keith and The Girl and Leo Laporte's This Week In Tech – although all three of these are still going a decade and a half later. Podcasts have now become a major, low-cost branding exercise for companies, attracting huge, global – and very loyal – audiences.
"People were doing podcasting even before it was called podcasting, it was just 'on-demand audio"
Word of mouth
StreamGuys has been in the streaming media game since the very beginning and is helping major media organisations, particularly in the US public broadcast sector, add podcasting to their content offering. In fact, the majority of National Public Radio (NPR) stations in the US do both their streaming and podcasting through StreamGuys.
"Our main goal is to help our customers maximise the hard work they put into their content on a daily basis," says Eduardo Martinez, director of technology at StreamGuys. "We want to help them find ways they can easily repurpose that content, and to be able to monetise that and reach a wider audience."
The automatic distribution of content across multiple platforms is a must in a world where budgets are tight and schedules are tighter. StreamGuys allows its broadcast customers to port their livestreamed shows directly into downloadable podcasts quickly and easily with its enterprise podcast CMS.
"If a customer has a live radio stream and they have a show that happens on a fairly fixed schedule, they might want to turn that into a podcast," explains Martinez. "But they might not have the manpower to do that production and clipping, so we offer tools that let people take that programme off the schedule, archive it in our cloud and turn it into a podcast automatically. And then we give them the ability to publish that to other platforms as needed."
Though its employment by US public broadcasters has grown steadily over the years, StreamGuys also provides a podcast publishing platform for commercial broadcasters, including Cox Media Group.
"Our growth with public broadcasters has been kind of organic through word of mouth," says Martinez. "Stations see how we help customers and see the bespoke services we offer. You're definitely not a number at StreamGuys. It's a white-glove treatment. We offer a dedicated account management team and do monthly check-ins. We take a look at a station's roadmaps to see what its goals are for the year and how we might modify our internal roadmaps to meet those goals."
The company can sit down with customers (often virtually, online) to analyse how they might improve their in-house audio workflows for better distribution, or help develop tools to solve specific workflow or distribution challenges.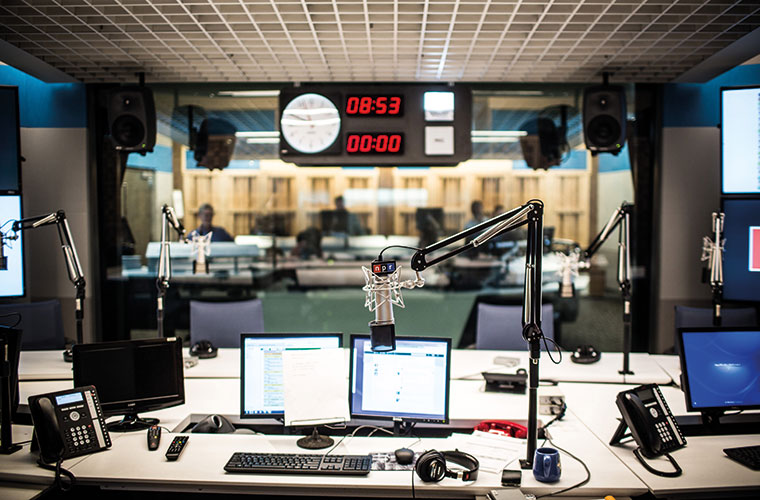 Ads for ears
Martinez notes that, though the medium isn't anything new, there are now technologies and services that can bring podcasting into the world of modern digital content distribution. "People were doing podcasting even before it was called podcasting – it was just 'on-demand audio'. But now we are able to offer all kinds of new features like server-side ad insertion, which allows our customers to start monetising the content they're creating."
StreamGuys gives customers the ability to insert mid-roll markers in their existing content, which allows ads to be inserted at those points dynamically. Being able to insert ads dynamically based on insertion points, rather than having them baked into the podcast, means that content – and that content monetisation – can remain evergreen. A podcast could be listened to months, or years, after it was produced, with fresh ads inserted, and with the ads tailored for a specific user at a specific location. "The ads sales teams of our customers really enjoy that, because you can get really granular with the messaging," adds Martinez.
All of the StreamGuys infrastructure is owned and operated by the company itself, with direct connectivity to a Tier 2 provider. "We don't sit on top of AWS or any other service," explains Martinez. "So that allows us another level of granularity from a network monitoring and infrastructure perspective. It allows us to do additional things we wouldn't do with a traditional public cloud deployment."
"We have more content than ever and in so many niches, but it is harder now to gain that audience share"
The cross-posting future
The company is continuing to research and develop new tools for the cross-posting of content. One of the options StreamGuys is offering is the ability to turn an audio clip into a video clip, which can then be shared on social media platforms. The company has seen a lot interest in the ability to add video clips featuring, for example, waveforms or transcriptions for social media publishing.
Martinez explains the appeal, saying: "You can take your audio clip and turn it into video and publish it to social. We see that getting a lot of popularity. You see companies like Headliner already offering those services. It can help bring those listeners back to the podcast."
With online distribution a constantly transforming landscape, StreamGuys is keen to advise its customers on what is coming down the digital pike. "One of the things we think is most important is what we call 'maintaining your trusted voice'," explains Martinez. "Some people jump into the podcasting space and decide to do ad insertion, and they may have a set-up where they do programmatic ads, for example, where they're getting ads placed as pre-rolls. Our recommendation would be to take a look at that strategy. You have spent so much time as a podcaster creating the show and the host has nurtured the audience and given them a compelling reason to listen, and you want to maintain that trusted voice. So you can still do dynamic server-side ad insertion, but have the host read those mid-rolls or pre-rolls, so that experience for the end user is still fluid and not intrusive."
Maintaining that uniformity of style may be particularly important in an auditory medium, where something we might sit through while watching video could very easily grate on our ears. "Especially for niche podcasts," he adds, "you want to make sure the advertising your end user is getting meshes with the messaging of your programme and it's not intrusive. When you're editing podcasts for mid-roll insertion, work on those transitions to really insure that the ad break is fluid, organic and part of the episode itself, so you're not turning off your listener."
In the future, Martinez sees a continuing convergence of cross-posting to other platforms, with particular innovation in advertising. "We're seeing the ad format itself evolving. You might see more ads with calls to action, you might have to interact with the ad or speak to your phone to dismiss it or get more information. The evolution of the ad format is something we're definitely seeing," he says.
We may not have hit full podcast saturation point yet, but Martinez notes it is harder to break through now with a podcast than it was a few years ago.
"It is becoming harder to differentiate yourself and launch a new podcast, but it is cool seeing the podcast explosion happen," he concludes. "We have more content than ever and in so many niches. But it is harder now to gain that audience share."
This article originally appeared in the June 2019 issue of FEED magazine.