Sonic boom: the audio gear shaping the future of podcasting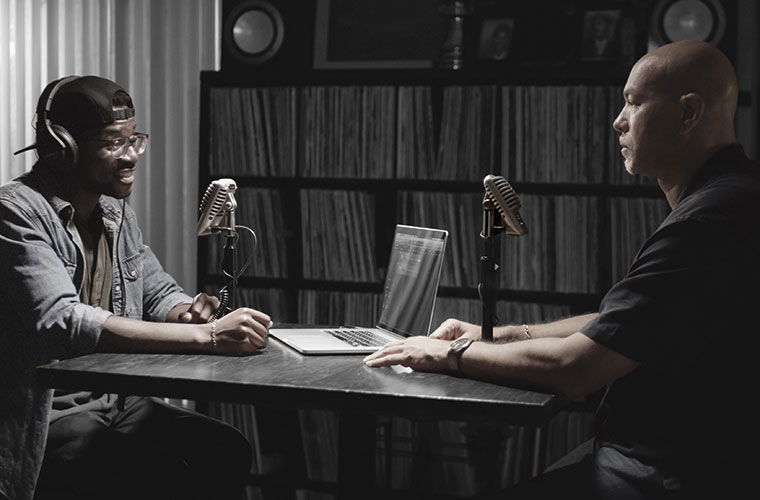 Podcasts are on the rise, with commercial revenues also booming. In response, audio companies are offering recording solutions that promise to make podcasting the number one choice for listeners everywhere
It is now just over 15 years since, in an article for The Guardian, British journalist Ben Hammersley used the term 'podcasting' for the first time, coining the portmanteau of 'iPod' and 'broadcast.' In reality, though, it is only in the last five years that podcasting has boomed as a global media phenomenon, with the quantity and variety of podcasts beginning to grow at a rate that has become extremely challenging to track.
A few statistics to provide some useful context: according to Apple at its WWDC in June 2018, there are now more than 550,000 podcasts, with some 28 million episodes available for download. Meanwhile, an idea of how fast listenership has grown is given by referring to a report by UK communications regulating body Ofcom, issued in September 2018 to mark the now annual International Podcast Day. In the UK. The report claims the number of weekly podcast listeners has doubled in the past five years – from 3.2 million to 5.9 million. The increase is across all age groups, but the steepest growth is now among young adults aged between 15 and 24 – a finding that can only bring good cheer to producers of audio content.
With strong increases across content types – from comedy to current affairs – there is plenty of reason for Ofcom director of market intelligence, Ian Macrae, to assert that podcasts are "broadening people's listening habits". He adds: "People are using podcasts to complement traditional radio, and we're encouraged to see broadcasters embracing the medium and seeing it as an opportunity for growth."
Of course, the complementary nature of podcast listening can expose one of the sector's enduring problems – the sometimes variable nature of production quality. This is unlikely to be an issue with the podcasts published by major broadcasters as either reiterations of linear broadcast material or auxiliary content that is not included in primary programming. But among podcasts made by smaller professional or semi-professional operations, it is more common to encounter inconsistent sound levels, abrupt edits or other gremlins that can affect even the casual listener's enjoyment.
Fortunately, the increased availability of more affordable high-quality solutions and easily accessible tutorials means that these issues should be consigned to the past sooner rather than later.
"a podcast producer's number one goal should be to create the best sounding podcast they possibly can"
Tools of the trade
For PreSonus, a US-based audio manufacturer, podcasting has been an important and growing market segment for several years. Today, PreSonus' solutions for podcast production include USB audio interfaces, digital audio workstations (DAWs), studio monitors and microphone preamplifiers.
Wesley Elianna DeVore, PreSonus documentation manager, explains: "A podcast producer's number one goal should be to create the best sounding podcast they possibly can. Unfortunately, this means getting comfortable with a few basic audio recording skills. Spending extra money on a nice broadcasting microphone isn't going to get you the results you want if that microphone isn't properly gain staged, for example."
To this end, PreSonus has established a formidable array of online tutorials to help podcast producers become acquainted with core audio terminology and skills, as well as plenty of tips on putting together a recording rig for podcasting. These are all available on PreSonus' Learn site, located at presonus.com/learn/technical-articles/getting-started-guides.
But acquiring good technique can take a while. As DeVore explains: "Being able to polish your podcast in post-production can help novices achieve better results while their recording chops are still a work in progress." She continues: "But many podcasters rely on starter DAW applications that limit both recording and post-production capabilities. The mistake they make is thinking that the fewer features a DAW has, the easier it will be to use, and while this has some merit, selecting a simplified, stripped-down DAW will make it more difficult to achieve professional results."
Consequently, the overriding objective when developing PreSonus' Studio One DAW was, says Devore, "to provide a full suite of professional features and tools with an intuitive workflow that removes the steep learning curve novice podcast producers fear". She cites Lance Armstrong's podcasts THEMOVE and The Forward Podcast as examples of popular titles using PreSonus products.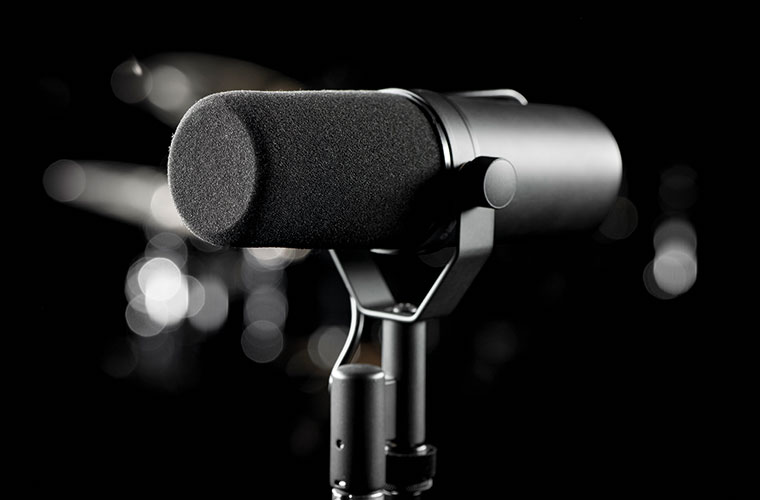 Increasing demand
Shure is another prominent audio vendor to have discerned the rapid evolution of this media sector. 
"We have certainly noticed an increase in demand for podcast microphones, and I don't believe this is going to let up anytime soon," says Paul Crognale, Shure manager of global marketing, musician & consumer audio. "With huge companies like Spotify recently buying both Gimlet and Anchor Media specifically to target podcasting – and this is just one example – I believe there is plenty more growth to come."
With users who include the podcasts The Joe Rogan Experience, Stuff You Should Know and WTF with Marc Maron, there may be substance to the claim that the SM7B has become "the de facto premium podcast microphone".
But Crognale also notes a growth in interest around mobile content production, with Shure's Motiv line of microphones experiencing strong sales. "The MV5 and the MV51, in particular – both USB and iOS compatible – can be placed in a rucksack easily, allowing users to record an interview or podcast anywhere," he says.
With podcast revenues expected to nearly quadruple from their current level by 2022, podcasting could soon become a nine-figure component of the worldwide media landscape, according to PricewaterhouseCoopers' Global Entertainment & Media Outlook 2018-22 report. 
In conclusion, podcasting is a sector that is here to stay – and one that will be made even more secure by the adoption of greater consistency when it comes to production quality. Fortunately, there is every indication that vendors are now grasping the scale of this opportunity and are positioning themselves to offer the kind of tools and technologies that mean excellent audio can be within the grasp of every podcast producer – whether they're kids or corporates.
This article originally appeared in the June 2019 issue of FEED magazine.