Creating excellence at PBS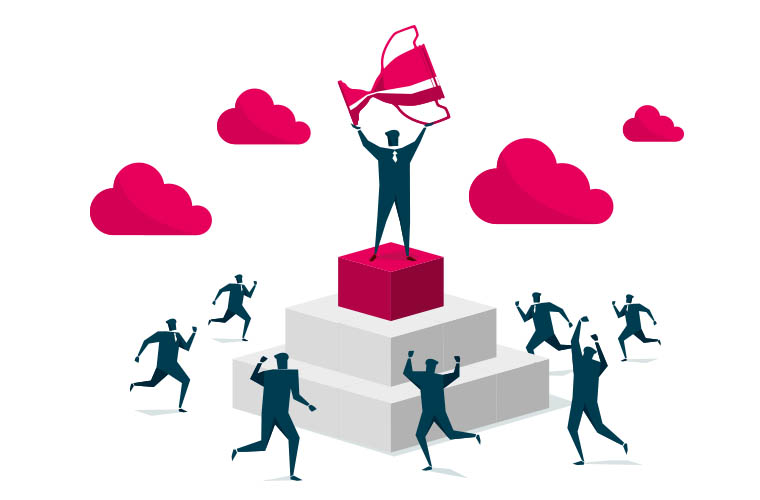 US public broadcaster PBS is rejuvenating its workflows with help from the cloud and AWS Media Services
Renard Jenkins is no stranger to building a TV station. His lifelong career in broadcast technology includes 16 years working at a scrappy news start-up called CNN. He started at the fledgling company as a staff editor in the years before the first Iraq War made the cable news broadcaster a household name, and worked in post-production there for almost a decade. He returned for another six years to help CNN overhaul its post facilities.
"It was at that time I got the opportunity to start diving into R&D and technology. Starting in the late 1980s, CNN was really an innovator," Jenkins recalls. "When you are in a remote location and you have to get something on air, you have to figure it out. When you're put in a situation where you're using brand-new technology for the 1992 and 1996 elections, you have to be nimble and understand what your options are to get things to work."
As Jenkins came to manage teams, he saw that post-production was uniquely positioned to adopt new technologies as broadcasters moved away from tape-based workflows, as well as adopting HD. "I could really see how computers were going to start to revolutionise what we were doing."
After helping CNN become an early adopter of file-based workflows, Jenkins moved on to do the same for Discovery, and then most recently has helped PBS overhaul its systems as the American public broadcaster's vice-president of operations, engineering and distribution.
Responsible for the broadcaster's entire media supply chain, Jenkins is looking at how to streamline everything PBS does. "We're at a point right now where our systems are ageing and there's no way we're going to be able to keep these things running for the next four or five years. We're going to have to do something. Moving to the cloud or service-based, automated systems gives you flexibility that you don't have in a hardware-built system."
PBS began to use the cloud and AWS tools in 2017 with the launch of its PBS Kids 24/7 children's streaming channel. Jenkins saw a need for replacing the organisation's ageing legacy systems. He explains: "AWS floated to the top as a media-friendly environment. While there were other clouds, AWS was the most media-friendly that we were engaged with. And it was working towards having certain products and things in place that would help us get where we needed to go."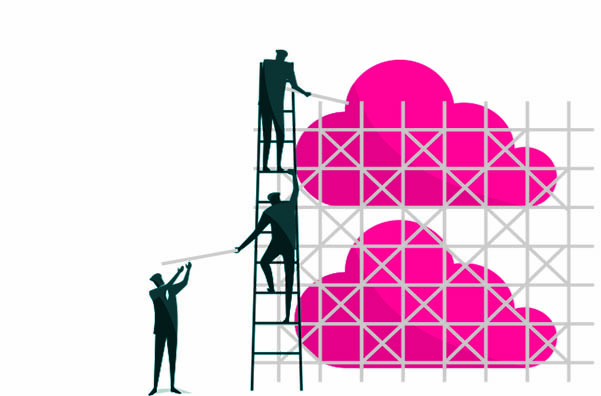 The ability to use cloud-based transcoding was a turning point, and promised the ability to scale as needed. For PBS Kids, Jenkins's team originally sent out the programming via satellite and over the air for member stations to pick up. At the same time, it was pushed through on-premises hardware to create the HLS streams used for the PBS Kids app. Now, the entire transcoding process will be cloud-based using AWS, which also allows the team to create more channels, faster. 
The PBS team has also created an internal Media Gateway, which is a cloud-based portal that allows PBS content providers to upload files directly from their post-production systems into the PBS workflow environment, with an automated process for checking the validity of file formats and metadata. Jenkins is committed to a new way of working with content at PBS, which takes advantage of cloud automation and cloud-enabled human collaboration to optimise existing workflows, and invent new ones.
"Once video files enter the cloud, we never want them to come back down," he says. "We want them to go from post-production through our gateway, through media orchestration, through content delivery, playout distribution and archiving, all cloud-based – but with human intervention when necessary. I am a strong believer that the best QC is a human QC."
Jenkins is also a firm advocate of staff training. Rather than bringing in new people to handle the new technologies, he believes the most efficient path is to raise the bar for existing staff. 
He explains: "We're spending a lot of time on training our staff. We're spending a lot of time on making sure they are part of our media supply chain reinvention and reimagination. Bringing them in at the base level and getting their input on how these processes could work and what works best for them really helps us to develop all of these things.
"Equally, it takes a lot more money and time to bring someone in, and try and teach them broadcast content production, post-production, media distribution and all of these other things that come second nature to your existing staff." 
I am a strong believer that the best QC is a human QC
Cloud seems to be a sure way of future-proofing PBS's infrastructure in a marketplace where customer and vendor needs can change suddenly and dramatically.
As a way to ensure best practices going forward, PBS has created its Cloud Center of Excellence, spearheaded by PBS senior director of cloud architecture, Mike Norton. Norton leads a cross-functional working group dedicated to establishing how PBS can get the most out of cloud services operationally and financially, with 1800 to 2000 hours of content coming through the broadcaster on a monthly basis.
Norton's advice to organisations making the transition is to take full advantage of the flexibility afforded by cloud architectures: "Don't try to do everything the same way you do it in a data centre. We're finding a lot more velocity from serverless and managed services, where we don't have to bother operating those things on our own."
"Don't try and rush it," adds Jenkins. "Do cost analysis and really depend on some of your broadcast folks to help you design these products.
"I am very clear when I talk about IP that it is not IT. IP is a platform and an environment on which we are building new workflows to distribute and create content. IT is exactly what it says. I feel that companies make a mistake when they think they can combine the two and go down the road of trying to turn their IT department into a media processing department. IP is a very distinct discipline, and those who do it well, do it very well.
"Collaboration is the key. IP and IT teams need to be in sync for an effort of this magnitude to succeed."
This article first appeared in the February 2020 issue of FEED magazine.