Feeding the faithful: the Christian churches broadcasting their services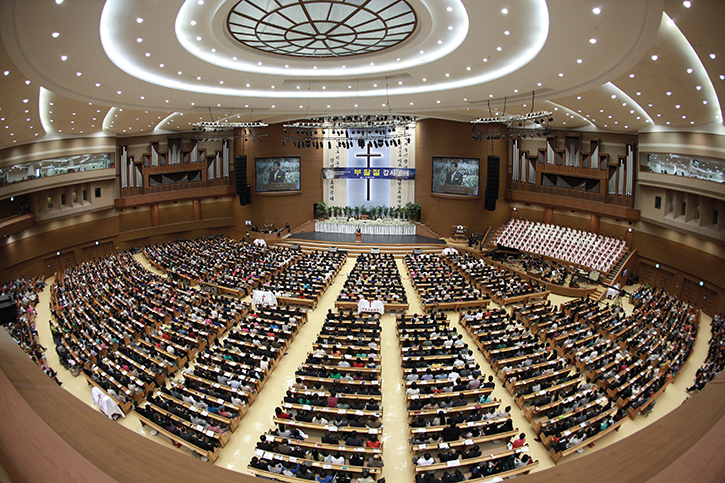 How are two Christian churches using the latest broadcast tech to unite their congregations and extend their reach?
Words by Philip Stevens
Religious organisations have long realised the opportunities offered by broadcasting – either on mainstream platforms or streaming on the Internet. The programming can extend from religious discussions to full church services – including opportunities to serve congregations in outlying areas where a minister might not be able visit regularly. And there is ample evidence that such broadcasting can swell the numbers of some denominations.
The Yonsei Central Baptist Church started in 1986 in Yeonhui-dong, a district of Seoul in South Korea, in what was essentially an underground basement. Within six years, the group had outgrown the space and purchased an existing church building in Noryangjin-dong. Two years after moving there, an additional 11,000 square feet was added to the building to provide more space for small group meetings. Growth steadily continued, with further facilities added on a fairly regular basis. In 2005, the current Yonsei Central Baptist Church was completed and a dedication service held. Several other additions have been made to the building over the years, including a 53,400 square feet Education Centre and the World Vision Centre.
Taking to the airwaves
In 1998, as part of its continuing mission to expand, the Yonsei Central Baptist Church decided to begin broadcasting its services. Today, it is estimated that 50,000 worshippers – both on site and via the broadcast – take part in services each week. Alongside services, musical concerts are broadcast from the church. All these broadcasts are distributed via IPTV to
set-top boxes.
"We employ 15 people for our broadcast operation," says Hwan-Cheol Lee, chief of Broadcast Station at Yonsei Church. "Twelve Sony cameras with Canon HD lenses and a Sony 8000 vision mixer have been installed to cover vision demands.
"Audio is handled by three Harrison's Trion consoles. Two are used as live broadcast consoles, while the third is utilised for fully automated post-production. A stand-alone Trion is used as a front-of-house console to provide the onstage monitor mixes from a remote controller. Each console is networked via fibre to a Harrison digital engine and has combined inputs of 288 microphones, 160 digital 40-bit channels, working over 96 fader strips. Graphics are provided by Compix, while editing is done using Final Cut Pro X." The original programming is broadcast in the Korean language, although the on-demand option on the church's website carries English subtitles.
Not Lost in Translation Yonsei Central Baptist Church uses Cantemo Portal to facilitate delivering files for broadcast; it was the first client to have the Portal translate into the Korean language.
"We employ 15 people for our broadcast operation."
Complex Considerations
The broadcast project means that every week, the church sends a large number of video files to cable and satellite stations, ready for transmission. To make that process easier, Yonsei Church implemented Cantemo Portal.
"The client has been successfully using Cantemo Portal to help it manage a video library of considerable size for several years," says Parham Azimi, Cantemo's CEO. "Toolsmedia acted as our partner on this project, helping to implement Portal and providing ongoing support. Yonsei church was the first of Cantemo's customers to have the Portal interface entirely translated into the Korean language."
He continues, "Cantemo Portal is a media asset management solution and acts as the main archiving solution at Yonsei. The church currently holds seven services a week, alongside numerous prayer and mission team meetings and conferences and seminars. With so much video content needing to be managed, Cantemo Portal was implemented to keep the library organised. Portal uses initial automated transcoding to ingest high-resolution content and automatically generate a proxy, low-res version. This version is then what is played back and browsed within Portal, to limit the need to move massive video files."
Working alongside Portal is the Cantemo Annotation Tool. This makes it possible mark content segments with searchable, time-based metadata. As services at Yonsei church can sometimes last several hours, the production team would find it difficult to pick out moments within one broadcast for use elsewhere. Using the Annotation Tool makes it possible to identify a memorable moment within the session, such as a particularly moving reading, and add metadata to the duration of the scene. This metadata is then searchable within the content and the wider content library.
Using the Rough Cut Editor, the clips generated by the annotation tool can be made into sequences and pushed to Final Cut Pro for editing.
Azimi continues: "Rough cuts are made within Portal platform, from one or even multiple assets using the Annotation tool. The selected segments from the assets are combined into a timeline by the Rough Cut Editor and saved back into Portal. This new asset can now be opened in Final Cut Pro for further assembly and to add effects and transitions, before being pushed back to Portal once finished. The integration capability allows the church to refine video content and edit content from the Final Cut Pro interface, while Portal ensures this material is organised centrally and securely."
Using the Cantemo Rules Engine, the church's production team can automate tasks and workflows. The church can also automate the transcoding of files into different formats for the separate satellite broadcasters, which streamlines the workflow and saves the production team valuable time.
"With Rules Engine," says Azimi, "it is possible to automate the formatting of content so that a video file is automatically correctly formatted once it is marked as approved within Portal. Other capabilities include the automated access rights control of assets for individual users or groups and the automated movement of assets between storages, archive, or for distribution."
Joining Together
On the other side of the world, London's Hillsong Church is also using top broadcast tools to reach its congregation. Founded in 1999, today more than 8000 people attend one of the four Hillsong Church's services held each Sunday throughout the day at the Dominion Theatre in London's West End. In addition, the church holds services at nine other locations across the UK.
"Every Sunday, each of our ten locations will have their own church service, consisting of praise and worship and a message," says James Taylor, head of Film & Television at Hillsong Church UK. "These services will mostly run autonomously, however, on an approximately monthly basis, using a video link, all the churches join to our services at the Dominion Theatre in London. This allows our lead pastor to share the same message and themes across all our UK churches, allowing our many locations to feel part
of the same church."
This live linking began in 2010 and then in 2016 was expanded to include multi-camera capture of the Sunday services for a TV programme. In 2018, a considerable investment was made in a new multi-site broadcast infrastructure with initial development by Vivid Broadcast, based in Surrey, UK.
"I became involved as a consultant when the church was operating just two SD cameras in a mobile portable production unit," explains Rory Springthorpe, director of Vivid. "Since that time, as part of a major refit, we have seen the infrastructure built up including the construction of a gallery within the theatre and trained volunteers within the congregation to use industry standard equipment."
To manage the broadcast of the services, Hillsong has one person employed full time to manage the day-to-day operations, with Springthorpe used as a specialist consultant as needed. The remainder of the crew is made up of church volunteers that are either professionals in the field or keen amateurs.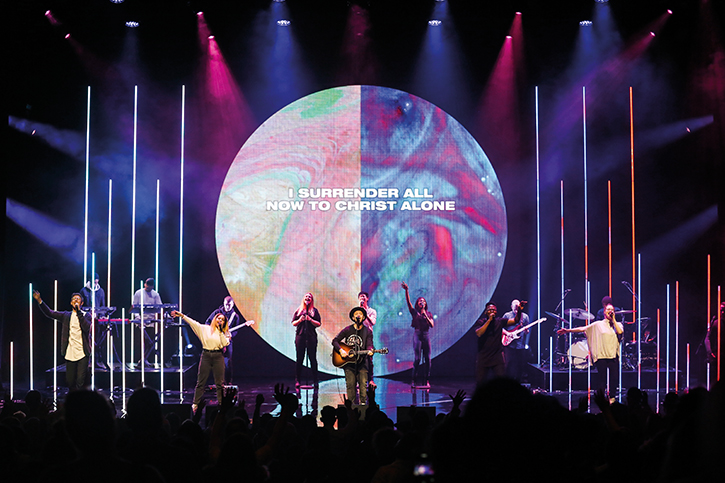 Stage and Screen Once a month, all the Hillsong congregations across the UK join together via video link for collective worship, which is then broadcast on TV
Involving Everyone
"The team firstly provides the IMAG picture for the auditorium, allowing people in the theatre to engage better with a speaker that is further away," says Hillsong's James. "The broadcast mix is also sent to our family rooms, allowing parents with small children the opportunity to experience the message. Our sermon messages are also captured for our television programme, which can be viewed worldwide on the Hillsong Channel on Sky, on our website,
or on Freeview channel, TBN UK.
"We utilise four Sony HDC 1500 camera channels with a mix of lenses. A Canon XJ72 box lens is used on the main follow camera – mostly for mid-shots of the individual presenting on stage. A Canon HJ22 is on the secondary camera. We use that mostly for a long shot on stage. Finally, two Canon HJ11 wide-angle lenses capture the environment of the service. For vision mixing, we use a For-A HVS-350HS."
Alongside its weekly services, the church hosts several other events, including Hillsong Conference Europe at the O2 Arena and Colour Conference and London Carols, both at The SSE Arena, Wembley.
Major Investment
For this latest broadcast upgrade, the brief was to establish a multi-site system with the ability to broadcast from two locations and to receive video at ten locations. It was to be hardware based, with internal cache, multichannel audio, the capability for time-shifted playback, the option to add cue points for defined playback positions and then be robust enough to cope with unreliable public internet connections.
After testing, the contract was awarded to US-based Living As One. According to Collin Jones, VP of Sales and Marketing at the company, Living As One is a privately held technology company, focused on improving communications within and between geographically broad organisations. Jones explains that the move into streaming systems came about through the efforts of two of the members of his home church who were involved in corporate broadcasting.
"We started to create the broadcast architecture for the church, but after trying many existing products on the market, none of them meet our quality and reliability expectations," says Living As One's Jones. "The logical move was to create something of our own."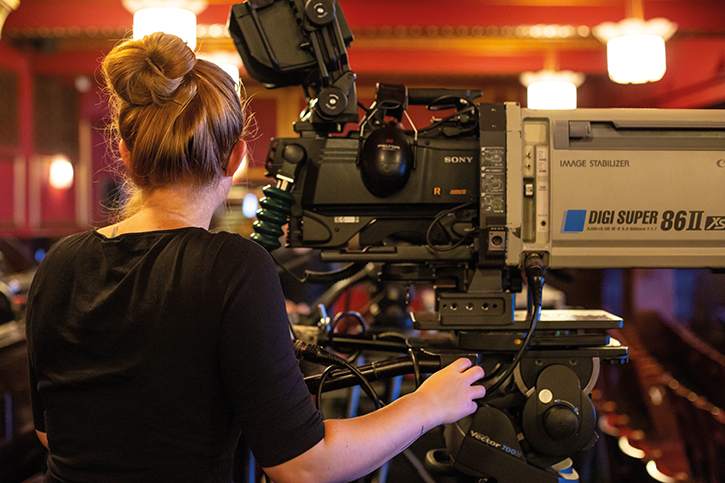 Reduction in Costs
The result was a patented system that transmits and receives video over the public Internet, one which is aimed at reducing costs." This is especially helpful for churches that use rented venues for their services. On previous systems, all the sources had to have expensive networks that were constantly monitored. With our set-up, that is not necessary. We have customers transmitting perfect video quality over hotspots, with no interruptions."
Jones explains that the system is a complete turnkey streaming solution designed for multi-site venues. Living As One's complete package includes multi-site encoders for real-time video capture, LAN and cloud distribution for scalable delivery, multi-site decoders for live/DVR playback, and, of course, support (with full weekend availability for churches).
The system's multi-site encoders and decoders ensure zero content loss across the entire transmission path, even in the case of a complete Internet failure. During playback, all content comes from a local solid-state hard drive, which can buffer live video in advance. This allows remote playback sites to see exactly what has
been encoded without blackouts, buffering, or jitter.

"We are paranoid about reliability, so the system is designed to be simple, dependable and easy to manage."
Jones says that the system is Linux based. "That means everything is locked down – all the operators have to do is switch on the power button and the system boots up. We are paranoid about reliability, so the system is designed to be simple, dependable and easy to manage."
Once the first installation was completed at the home church, news of the development spread rapidly.
"Suddenly, everyone wanted it. Now you could have the same reliability as dedicated connections or satellite, but at the price of the public Internet. Although numerous churches have taken up our solution, other organisations have benefited, too. It is especially helpful for corporate meetings and for schools," says Jones.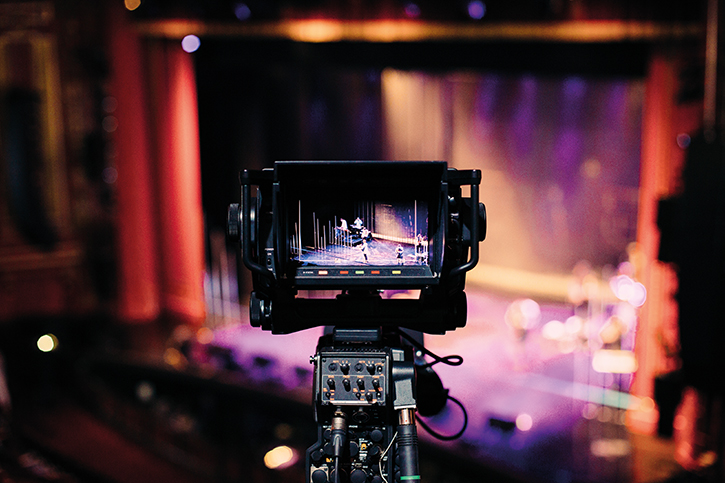 Capture and Vision London's Routsong Church is using broadcast quality tools for its transmission, including four Sony HDC 1500 and Canon HJ22 cameras and a For-A vision mixer
Programme Completed
"Last January saw us receive two encoders and three decoders to test in some of our church locations," adds Hillsong's Taylor. "As a result, we made the decision to roll out the system to all our churches. By April, we'd completed the first phase of the install."
The second phase of the Hillsong upgrade was completed in August, providing four-channel audio. In addition to a stereo mix of the broadcast, a feed is provided of the musical director and musical cues from the host site, allowing the worship musicians at the receiving sites to play music in time with the video. Finally, in October, additional decoder units were installed at new church locations in Birmingham and Liverpool.
Taylor concludes: "This phase of our investment is now completed and will provide for our needs for some time to come. As a system, Living As One meets our requirements perfectly. It has restored trust in our ability to link across our church locations, after a previous history of embarrassing failed links. Living As One provides an easy-to-use solution that our volunteer teams love."
This article originally appeared in the December 2018 issue of FEED magazine.