It's showtime in the boardroom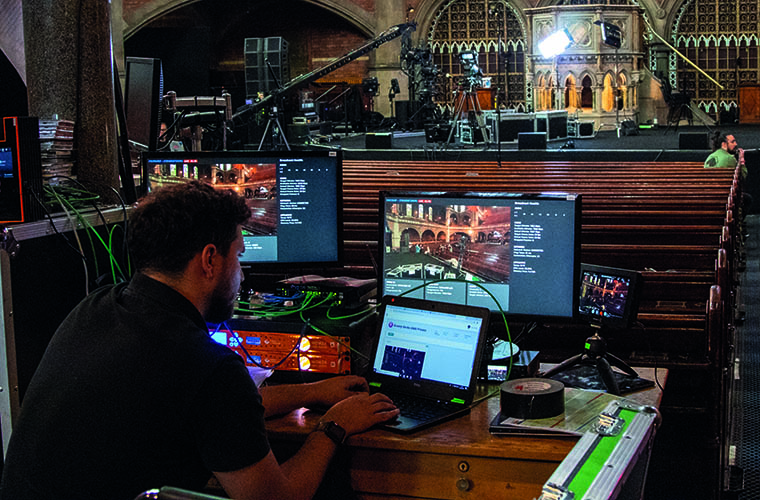 Corporations are putting video at the centre of their internal communications and the tools to do it are becoming easier to use and access
Video has become the ideal way to attract and keep people's attention and it is starting to be used widely inside businesses – not just in Skype chats, but in a systematic way to shape companies and deliver internal messaging. 
FEED spoke to livestreaming and corporate production expert Groovy Gecko to learn how corporates are using video to transform their businesses. "Every business is trying to reduce face to face, and to cut travel bills and carbon emissions," says Jake Ward, Groovy Gecko's business development director. "Face to face is still really good, but what you can do with four out of five meetings is replace them with something that feels engaging and interactive in video."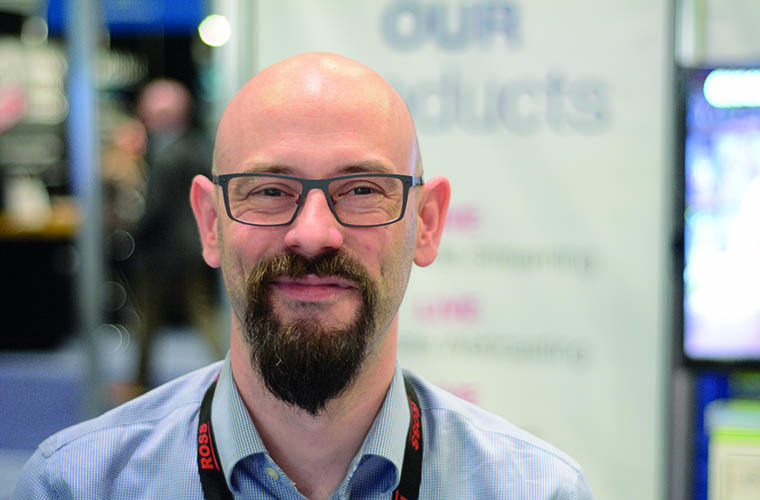 Jake Ward, Groovy Gecko: "They tend to call us when the people on site need more support"
Companies rarely stick with a single vendor for all parts of the business, and this extends to internal communications. We all use email, but just because we're using Outlook doesn't automatically mean we're going to adopt Microsoft Stream as a video platform (although many do). The tools used are dictated by the scale and requirements of the communications. 
"Lots of big organisations use video streaming internally," says Ward. "But a lot of the companies we work with almost have tiers of service within the business."
A call among a handful of people where participants need to share the viewing of some slides or a PowerPoint deck is something easily provided by Webex. Microsoft Stream or Facebook's Workplace might be used for a wider company broadcast. At the higher end might be big, set pieces at corporate events, or major announcements involving the senior leadership team, watched by many viewers. This is where companies like Groovy Gecko are brought in.
"I'm almost seeing organisations come up with a menu: 'If it's 40 people and my peers in management – that's Webex. If it's the entire board talking to the entire organisation – that goes to an external supplier.' That differentiation is becoming more refined with big organisations," explains Ward.
Microsoft Stream has become a go-to platform for the lower-tier video events, in no small part due to its inclusion with Microsoft Office. The Microsoft tech is something that most IT departments feel confident in implementing, whereas a broadcast or video tech vendor – potentially offering essentially the same product – might be intimidating. It's the rare business that wants to invest time or money on new software and training when something already available will serve. As result, Stream has the potential to push out Webex and Skype for those second-tier video applications.
"I don't think Stream is sophisticated enough to take over the high-end stuff right now," says Ward. "But you'll see continued development and more and more features. It's in the one-to-watch category."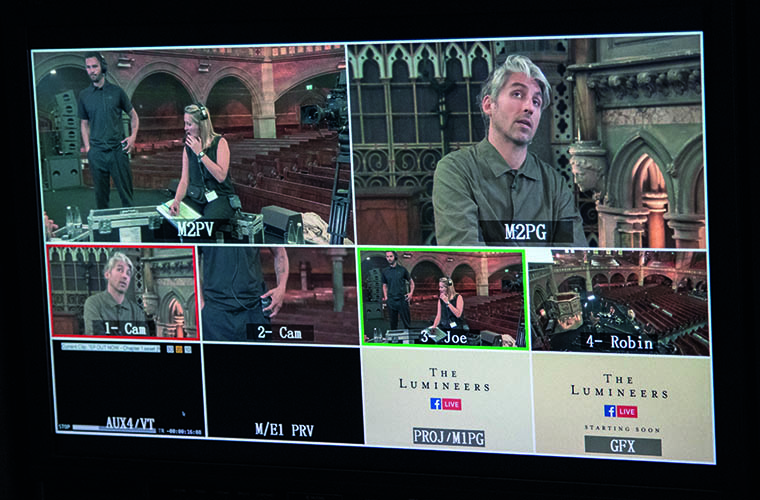 Every corporate is trying to reduce face to face, and to cut travel bills and carbon emissions
Let's put on a show
For the big set-piece corporate shows, a jump up in technology, expertise, budget and technology is required. Some of these might even employ peer-to-peer software specialising in livestreaming over corporate networks like Hive or Ramp. Over the last year, Groovy Gecko has divided its webcasting product into two parts. The company offers full production services for livestreaming corporate events, but they have also developed a SaaS offering, which they can offer to corporates who have their own internal production teams and studio.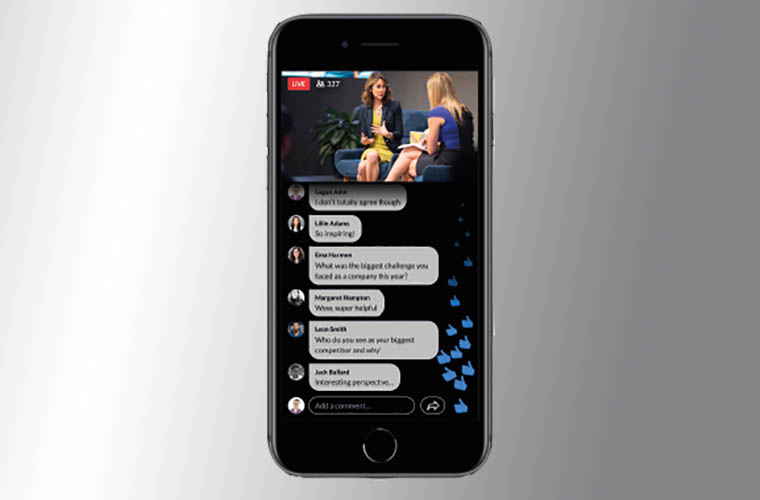 Invitation to connect: LinkedIn Live (right) is leveraging all of the brand's social tools to hyper charge its new streaming platform
"They tend to call us when the people on site need more support for the webcasting. It might be a location that doesn't normally do a webcast that they would like to present from. Or they might be trying to use an international video conference to produce a webcast from that. Or they just might want higher quality with real cameras put into the video conferencing unit."
Additional management can also be important when the broadcast requires interactivity between a large number of participants. A dedicated moderator can make Q&As and polling run much more smoothly. Groovy Gecko has built interactivity into the latest version of its own platform which allows audiences watching a broadcast in a room to access the same interactivity available to those online, by scanning a QR code with their devices. 
"That means when you put a poll out, you don't just put it out to the people online. And it also allows the in-venue audience to type in questions anonymously rather than having to go up to a microphone. It's amazing how many more questions you get from the room based on that tool. People ask harder questions. We can moderate it of course but we can start to see some commonalities when people can speak freely."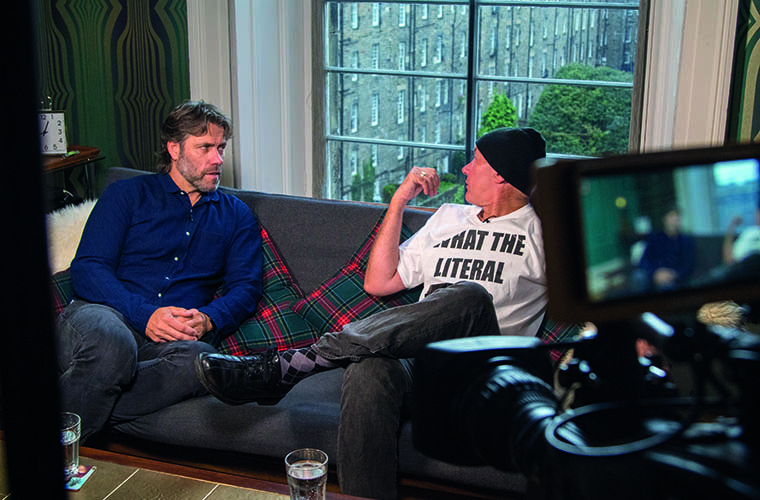 Ward thinks that interactivity in these events can change how the business does its corporate comms. "You see a lot of internal comms which are a video, a PowerPoint and people being spoken to. But more and more you see people going with a more engaging set-up and you can use the tools to do that. You might use polling to ask the audience what they want to focus on. They'll engage more and they'll get the information they need rather than just sticking to ten minutes on each topic because that's how you've decided to structure the presentation." 
The idea of tens of thousands if people flying to one location may not even exist in ten years
Interactivity can then affect how the production itself is presented. Rather than being stuck on a stage, you might have the opportunity to move around an area to visit different presenters where they work, producing a workplace intimacy rather than the top-down feel of a mass of people sitting in an auditorium. "It can be a much more modular, magazine-style approach, where peopleare doing different things, and there's a change of technique and personnel so you get information in a more interesting way."
Social live
One relative newcomer to the corporate video sector may be set to become top of the heap soon. Early last year LinkedIn launched LinkedIn Live, a video platform built for businesses. 
Built in collaboration with technology partners –which include parent company Microsoft, Telestream, SwitcherStudio, Wowza live video marketing platform Socialive and enterprise training video platform Brandlive – LinkedIn Live has been operating in an invite-only beta. It aims to be a go-to online location for conferences, training videos, awards event and quarterly addresses.
LinkedIn used to be the platform that everyone was on, but no one knew what to do with. In the past few years this has turned around and it has become an effective social media tool for the corporate world, helping companies with everything from recruitment to brand building. Its effective integration into the business sector – internationally – makes LinkedIn Live a singular force in the world of B2B video. 
Facebook's Workplace is another social media-based attempt to offer video tools for business. Workplace has a shallow learning curve, employing the familiar Facebook interface. Workplace offers live broadcasting within posts which is analogous to streaming on Facebook Live. The tools allow granular control of which groups or individuals in the organisation can watch the broadcast, or interact with question or poll functions. "I see more and more businesses using Workplace as at least one tier of their internal comms," says Ward.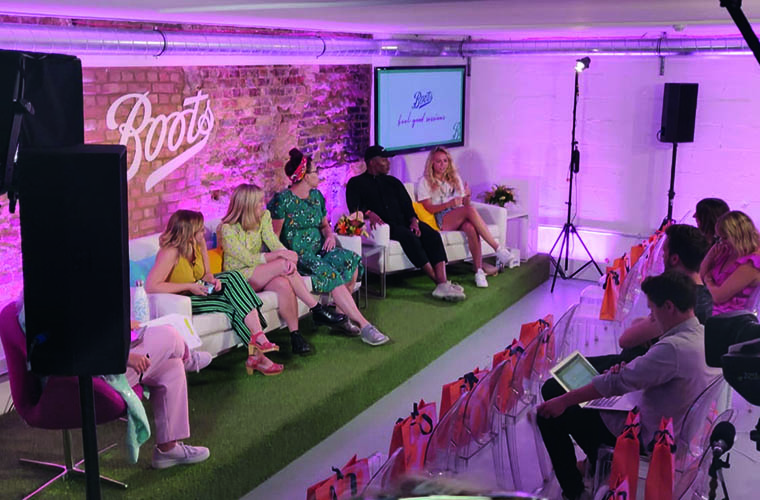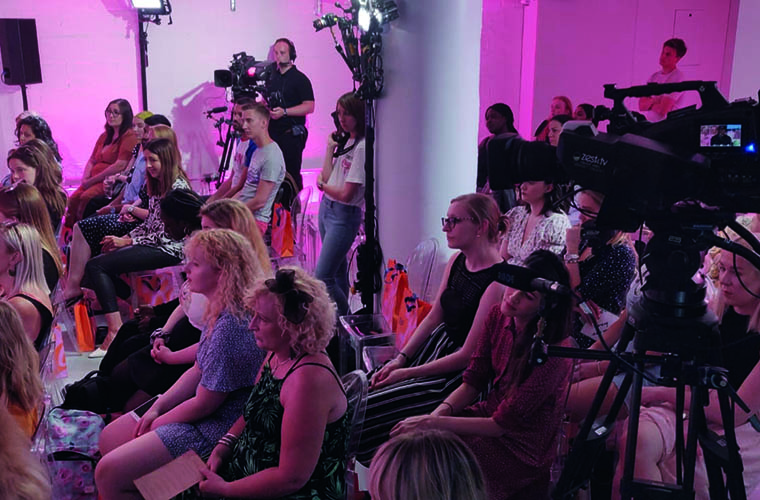 Boots on the ground: With the right strategy and technology corporate events can be turned into high quality video content
Replacing Facetime
Exactly how much will video replace corporate face time in the future is anyone's guess but it seems certain that the changes businesses need to make as we shut down the carbon economy will mean less travel and more screen time.
"The idea of tens of thousands of people all flying to one location may not even exist in ten years. I think it's interesting to think how you can give something that feels authentic in that space. We've done some trials in that space where we've done live 360 video streaming for internal comms and it allows you to completely rethink how you're doing something."
Although are still ok with being hunched over a conference room speakerphone, as business leaders realise the power that video has to engage and persuade inside a business as well as outside, corporate comms may become increasingly video-centric. Executives may have to learn to be producers as well, and employees, audiences.
This article first appeared in the January 2020 issue of FEED magazine.