Mevo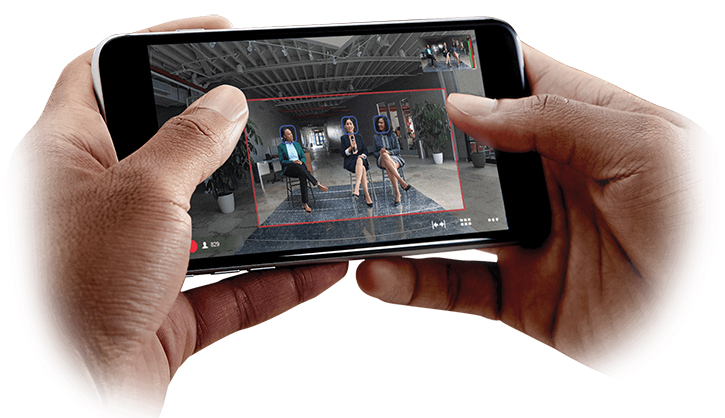 Livestream was an early innovator among streaming video platforms. Founded in 2007 as Mogulus, the company provided easy-to-use, but sophisticated browser-based tools for building and operating a live-streaming channel.
The company changed its name to Livestream in 2009 and became adopted widely for live events, especially concerts. Easy social media integration made the platform a good engagement platform for fans. Livestream has also been adopted by sports teams and corporates. Striving to become a complete end-to-end streaming service, Livestream started rolling out its own custom hardware, integrated with its software solutions. The products try to combine Livestream's trademark high-end simplicity. 
The company was acquired last year by Vimeo which plans to integrate Livestream technology into the Vimeo creator experience.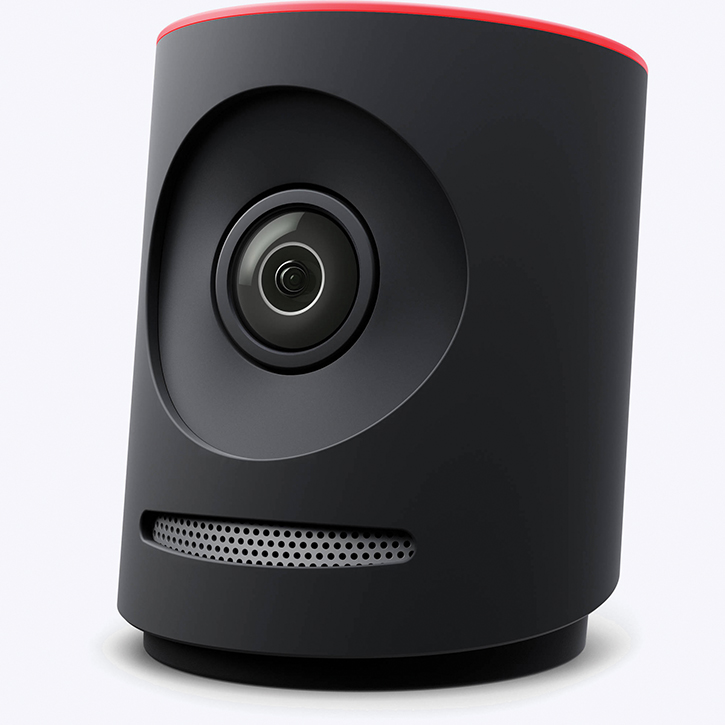 Camera
Our Streampunk Tool of the Month is Livestream's camera, the Mevo. 
Mevo was launched in 2016. It incorporated a Sony 4K camera with a 150° view and was designed to be simple to use with a not unreasonable $299.99 price point. The Mevo included custom cropping and facial recognition technology for live tracking. Also it looked cool – it was the kind of live-streaming camera you'd want to place all over your venue – or your house even.
Last October, Vimeo and Livestream launched the Mevo Plus. The upgraded Mevo, selling for $499.99, is essentially the same device as the original Mevo. It has a 4K, 12.4-megapixel sensor and shoots up to 30fps, a built-in microphone and two audio inputs and one audio output. The camera can record up to 4K30 to an internal SD card and stream up to 1080p30 at 6Mbps. 
The camera generates its own network access point and can stream via its own mobile LTE connection or Wi-Fi.
"The mevo plus streams to all major online streaming services, including, of course, livestream and vimeo."
Software
The second – and possibly more important – half of the Mevo Plus is the Livestream software, which is available for iOS and Android.
As with the first-generation Mevo, the Mevo app allows for editing of the frame, including live cutting, zooming in and out, panning and shot selection with up to eight preset static crops.
The Find Faces feature automatically identifies people in shot and a Live Follow button tracks a selected person automatically. The Live Follow feature can cut automatically to the subject most in motion. An Auto-Pilot setting adjusts the speed at which the camera makes the cuts. 
The Mevo Plus streams to all major online streaming services, including Facebook, Twitter, Periscope, YouTube, and, of course, the Livestream platform and Vimeo.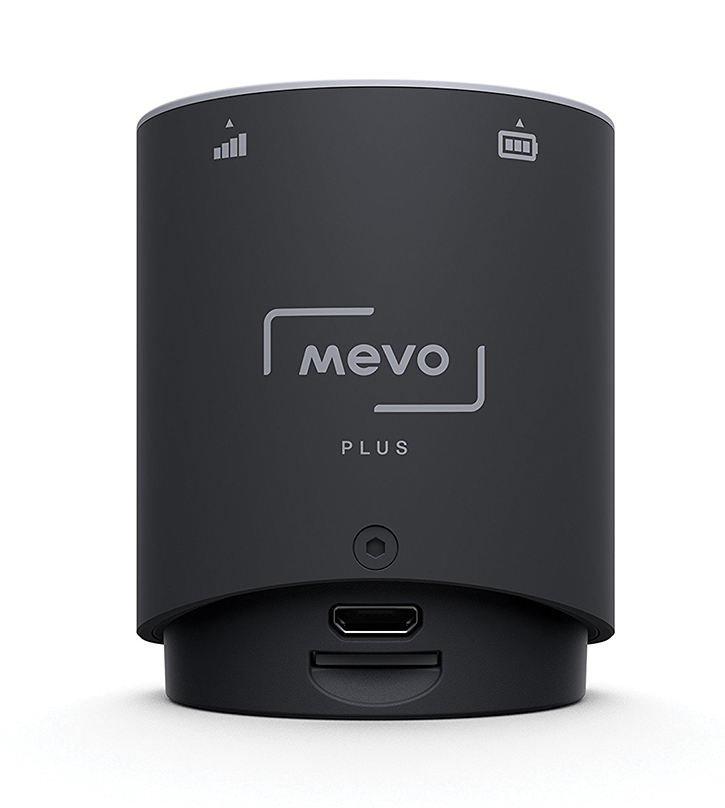 Plus
So where is the Plus in this new Mevo? The new version has an upgraded Wi-Fi chip which makes for a speedier and more robust connection The company claims it will maintain a consistent connection up to 100 feet away from your mobile device, even in noisy environments.
Livestream some Mevo accessories too. The Mevo Boost is a battery pack for the Mevo, which extends the use time of the camera up to ten hours. It has Ethernet, USB and Micro-USB plugs and can be used to charge other devices. Livestream is also offering the Mevo Stand which is… well, it's a stand. It comes with a nylon carrying bag and adjusts from 24.6in to 58.3in. The company also offers a nifty Mevo carrying case and offers the entire pack of gear for a discounted price.
Given that many of the Mevo's users won't be elaborate productions who are choosing from shelves of kit, it's a smart idea to provide Mevo as an elegant little kit with attractively designed cases. Many users will want to be able to chuck everything in the back seat of the car, or in their suitcase, and get on to the event without having to individually pack and remember a dozen pieces of kit. 
Mevo isn't designed for shooters, it's designed for people doing things that need to be shot. 
This article originally appeared in the June 2018 issue of FEED magazine.