Video at the Museum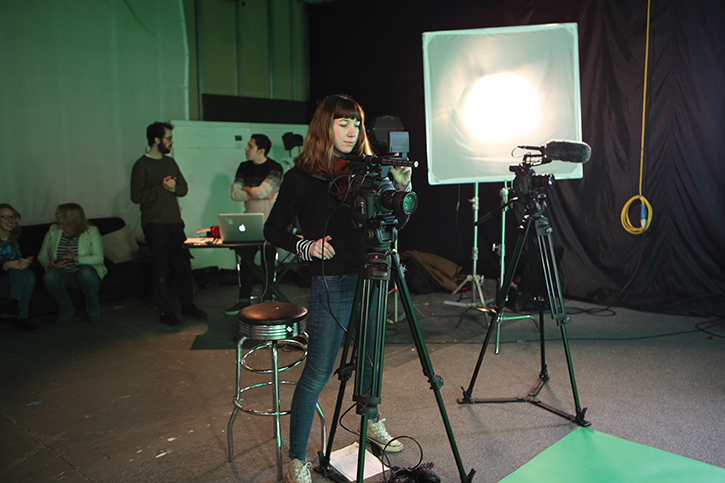 London-based Chocolate Films is using its long experience in museums to serve an exploding video market in the heritage and culture sector.
Throughout the big changes that have affected the media industry Chocolate Films has stayed true to its origins, and it seems like that integrity is starting to pay off in a big way.
The company was founded in 2001 by Mark Currie, who was working in marketing after a stint as a touring theatre actor and director, and Rachel Wang who had an art history degree, but found herself working in corporate finance. The two started making films in their off hours, teaching themselves as they went along. 
"It was just at the beginning of the XL1/PD150 era, when filmmaking suddenly became that little more democratic," says Mark Currie. "You didn't need a 50 grand camera and a crew of ten. You could grab a camera and start making stuff."
The company was launched with a deliberate guiding ethos: "We wanted to make content about things that interested us, with a fine art and arts focus. But I was also keen to run it like a touring theatre company – which sounds a bit odd for a video company. When I had been touring with shows as an actor, I always loved that we did workshops and local engagement events in every single town we visited. So we decided to set up the company, not knowing the term at the time, as a social enterprise."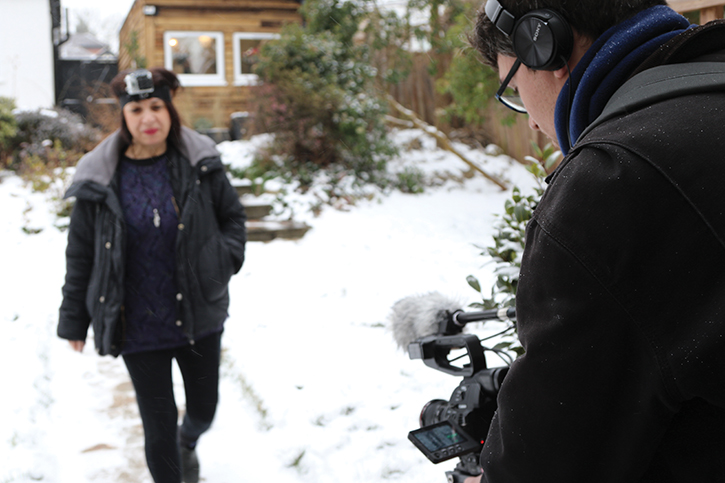 In their first year, half of Chocolate Films time was spent making digital video content, but in the other half, they ran workshops for young people and vulnerable adults. 
The company formed relationships with museums early on and quickly became a specialist in producing content for galleries, exhibitions and heritage sites.
"We decided not to do traditional broadcast quite a long time ago, and everyone thought we were a bit crazy," says Currie, "but everyone I know in broadcast is now in a deeply competitive environment and there seems to an awful lot going on now in our area. So I'm quite happy about the decision."
When it began, the company had been focusing on niche content for niche audiences. A couple of decades ago video made produced for an art exhibition or a heritage site might be viewed at the venue itself, but unless it was appealing long-form content that easily fit into a TV broadcast slot, the audience for it was going to be very limited.
"We decided not to do traditional broadcast quite a long time ago, and everyone thought we were a bit crazy."
Now every cultural institution on earth wants video content, and though the budgets are often quite small, these institutions have exclusive access to one-of-a-kind subject matter. And content which might have only shown on a kiosk in a museum now has a worldwide reach.
"The experience of going to a museum is only a couple of hours," says Currie, "but this extra content allows people from their homes, or even from other countries, to learn more about the content in a range of ways." 
Chocolate does some corporate and events work, but its bread and butter are the UK's cultural institutions. Currently, the company is working with The National Gallery, the British Museum, The British Library, the V&A museum and Hampton Court Palace, just to name a few. These institutions are using video in increasingly innovative ways too. There are promo videos, but also content for education, events and advocacy as well as creating AV content for installations and exhibitions themselves.
1000 Londoners
Outside of the museum world, one of the company's large-scale labours of love is its 1000 Londoners project. Each week, the company shoots and uploads a micro-documentary about an ordinary Londoner – underlining the fact that there is no such thing as an ordinary Londoner. 
The project is almost one third of the way to completion – so only 12 more years to go. At the 1000 Londoners website, Chocolate has showed off its museum content skills by making the hundreds of short films searchable in a variety of useful – and fun – ways. Viewers can peruse Londoners by age and gender, by location, and even by star sign. Different themes or 'seasons' include Activists, Dog Owners and Londoneers enjoying Halloween. 
"It's almost a random sample of a 1000 different people from this amazing city. We have stories of the super-rich and people in food banks… Our mantra is everybody is interesting, and we have to keep reinventing it."
1000 Londoners is distributed in just about every way except traditional broadcast. As well as the website and online social platforms, the films are shown at special screening series and have appeared as pre-show content in Vue cinemas. Upcoming are screenings at London's City Hall and the National Portrait Gallery.
Getting the Format Right
Chocolate Films' experience in short form content has allowed it to accumulate real expertise in what works across new platforms and audiences. One of the key services it provides to its partners is the strategy for what types of video are most effective in a given outlet.
"When people come to us and say they want a video, we always try to track back and ask who their audience is and what platforms the audience is using and then work out a plan from there. People will want a film and then think they can break it down into small bits to put on social media, but we've found that doesn't work as well as planning out a strategy.
"These strategies used to just be things for the big ad agencies, but we do that now for even our smallest client," explains Currie. "Each video is there to help serve a purpose and solve a problem for you, so we need to work out the best way of shooting them to achieve your goals.
"If people have a massive YouTube presence, we'll recommend a slightly more narrative-shaped film. But if it's Facebook or Twitter or Instagram we'll look at it in a completely different way. And the storytelling changes for each as well. For Facebook we often recommend a more journalistic style, an inverted pyramid, because you know that there's going to be drop off. On Facebook, telling the story, then putting all the information at the end is not great.
"For us consultation up front on the shape, form, and how to tell the story is absolutely crucial."
This article originally appeared in the June 2018 issue of FEED magazine.