Playtime is Screentime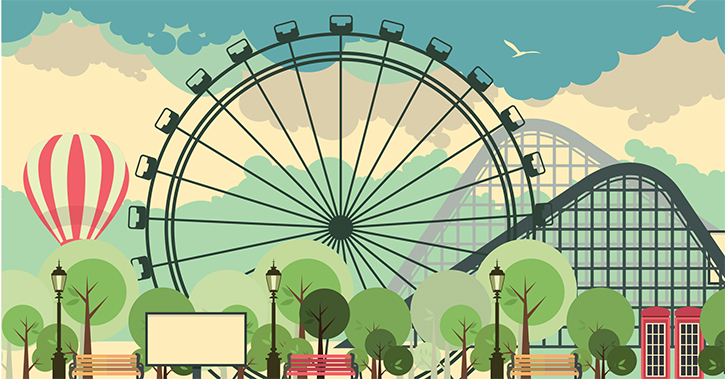 Video can enhance entertainment spaces, turning a day out into a rich media experience.
When thinking about content in spaces such as sports venues or visitor attractions, it's easy to think of passive technology such as content on advertising or promotional displays – content that you're aware of in the background but you either aren't able, or don't feel the need, to engage with. 
But this is changing rapidly. While just a few years ago a touchscreen in a museum would have been seen as an innovative use of technology, the focus now is very much on the user and creating engaging, unique and personalised experiences that can't be recreated at home. And this means content is more crucial than ever.
In these environments, however, the word 'content' can mean very different things – from wayfinding and helpful information, to supportive content such as player interviews and match stats at a sporting event. The key is supplying information that people need or are interested in, to encourage eyes on the screen.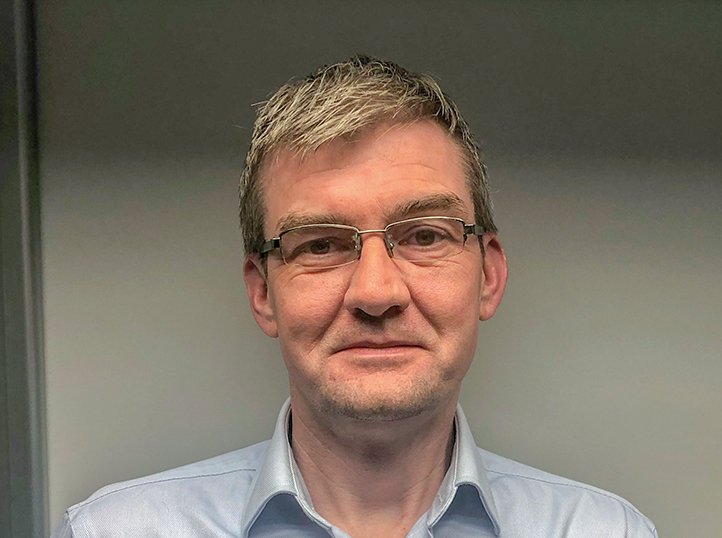 Eliot Fulton-Langley, Solutions Architect, CDEC LTD  
Queues and QR Codes
Let's take the visitor attractions market as an example. Technology is being used throughout museums, theme parks and other venues to provide information, cut queue-time boredom and make rides more immersive. In the past you'd look for a static map and work your way around your favourite theme park, but now apps provide all the information you need before you set foot on site, as well as providing offers, queue updates and the latest news to enhance your visit. 
Once on site, it can be easy to get caught up in the crowds, but effective wayfinding tools can be used to guide people around what is often a sprawling location, even encouraging visitors to take specific routes to ease congestion in one area of the park. Well-positioned wayfinding kiosks will receive high dwell time and footfall, with customers keen to interact with something they know will help them. This can make them great tools for advertising content and QR codes linked to shops and restaurants offering special offers at quieter times. 
In addition to getting lost, queue times are one of the biggest bugbears of thrill-seekers at amusement parks. Often a relatively small number of major rides will be the focus of many people's visit, so managing wait times is a key use of technology here. Digital signage content can be used to engage and distract queuers, offering park information, music videos, trivia and accurate wait times. As AR/VR becomes increasingly popular in theme parks, it's only a matter of time before this is used in supporting content as well as on rides.
"As AR/VR becomes increasingly popular in theme parks, it's only a matter of time before this is used in supporting content as well as on rides."

 
Ready Player One
Sports venues are another sector that has been quick to realise the value of engaging content. As ticket prices for many sporting events have gone up and consumers have increasingly high-quality TVs in their own homes, the industry realises it needs to offer more if it is to keep filling seats, and content can play a major role here. As video screens in stadiums get ever bigger and are placed in ever more eye-catching configurations, there's a huge opportunity to provide a real value-add. 
Digital signage for stadiums can deliver live and engaging content to create fully immersive event experiences. Development in this area is ongoing, with the potential of using 360° cameras or even player-worn cameras to offer unique angles on the action via a big screen. The installation of 360° screens is underway, ensuring every seat gets a perfect view of the action, not to mention of any additional content. And with many major sports teams now streaming their own subscription-based TV channels, venues can provide a captive audience to whom you can showcase your latest features.
Content Everywhere
Delivering content on a large scale is a great way to inform and promote, but personalisation is perhaps the best way to build brand loyalty and interact with the fan or consumer. It is here that technology such as Bluetooth Low Energy, RFID, Mifare and others come into play. These tools are designed to provide bespoke content to users when they check in at a particular location. 
Using beacons and sensors, it is possible to see where someone is sitting and offer them seating upgrades or deals at their nearest food outlet. Fan quizzes and contests are guaranteed to encourage interaction. Taking this one step further, events such as soccer skills or virtual races against top athletes can lead to huge levels of interaction. This gamification is possible with the use of RFID technology with wristbands registering a person's participation, posting automatically to social media and even creating leader boards so winners receive a prize.
Similarly, a recent project with Heineken in Ireland analysed the largest age group in the venue's bar at a given time and targeted age-related content on the bar fridges. This was tied in with the PoS equipment to identify if sales tracked the targeted content on the screens. Analytics tracked the content and provided near-real-time feedback to the customer on sales and signage. 
These joined-up approaches to content can have a real impact, especially in engaging specific audiences, while providing valuable data to venues at
the same time.
This article originally appeared in the January 2019 issue of FEED magazine.