Plunging into live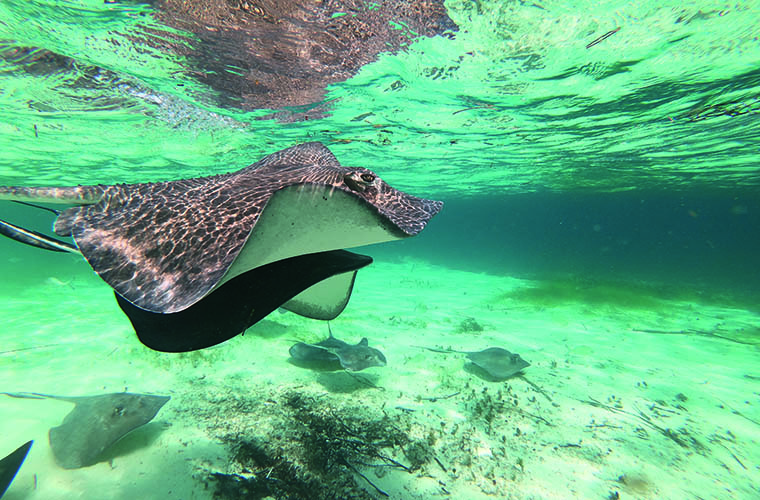 It was sink or swim for the BBC's Blue Planet Live, which pushed the technological boundaries of live production to their limits
BBC One celebrated marine life great and small this March by immersing its audience in Blue Planet Live, a follow-up to its award-winning nature sagas, Blue Planet and Blue Planet II. This latest installment broke new ground in remote production by broadcasting live from locations in The Bahamas, the Baja Peninsula in Mexico, the west coast of America and Australia's Great Barrier Reef – all while the show was being directed and produced from a base in Ealing, west London.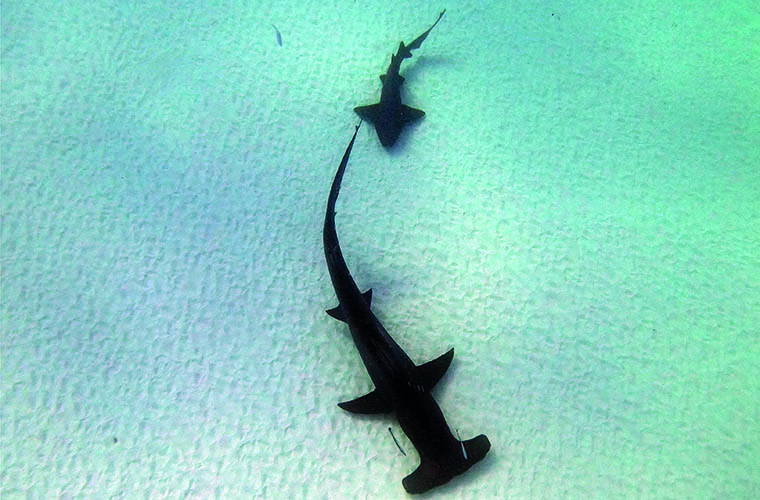 The cameras were combined using a mixer down to one circuit. Not using up too much satellite space for lots of feeds makes things cheaper 
The four-episode series was made by BBC Studios Natural History Unit (NHU) and co-produced with the Open University and BBC Learning. Timeline Television provided the technical know-how and infrastructure required for the ambitious venture, which saw wildlife presenters Chris Packham, Liz Bonnin and Steve Backshall get up-close and personal with whales, sharks and sea turtles. Presenting live to the camera, presenters handed over to each other across a distance of thousands of miles, in a (mostly) seamless example of event television.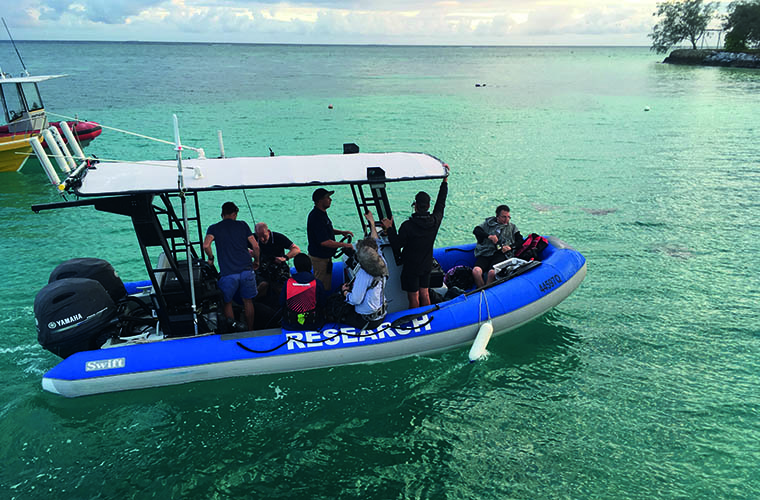 Timeline Television supplied a remote production service with a flyaway (facilities for an outside broadcast (OB) set-up configured for flight cases) at each location, with satellite links back to Timeline's Ealing Broadcast Centre, where the majority of the production team was based. Here, Timeline was able to offer the series the use of a new gallery dedicated to remote production. It's the third – and largest – remote gallery in its Ealing premises.
Saving more than the planet
It's certainly not the first time that the BBC has broadcast a natural history show live, but according to Quinn Cowper, head of vision at Timeline, benefits of the remote approach were seen with savings both on cost and environmental impact.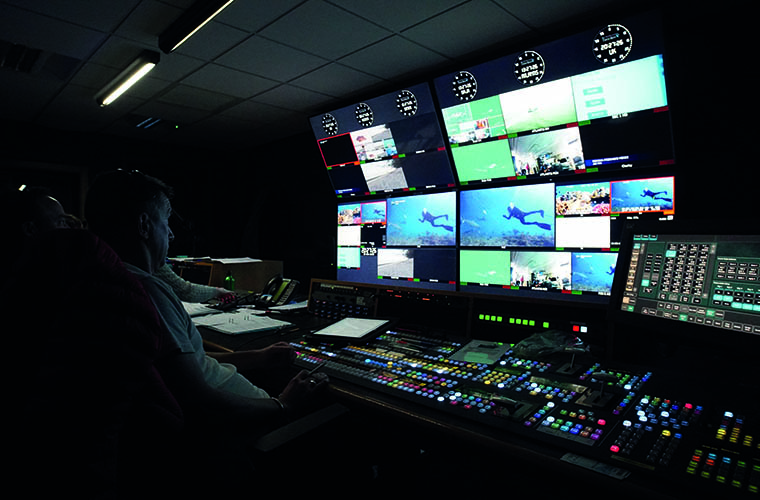 It takes three seconds there and the return is three seconds, so it takes six seconds before you get a reply or a response
"We're carting less kit around," says Cowper. "There are three locations we've gone to around the world, but we've got a lot less kit than you'd get with a major flyaway OB or a truck, and only four or five Timeline technical crew at each location."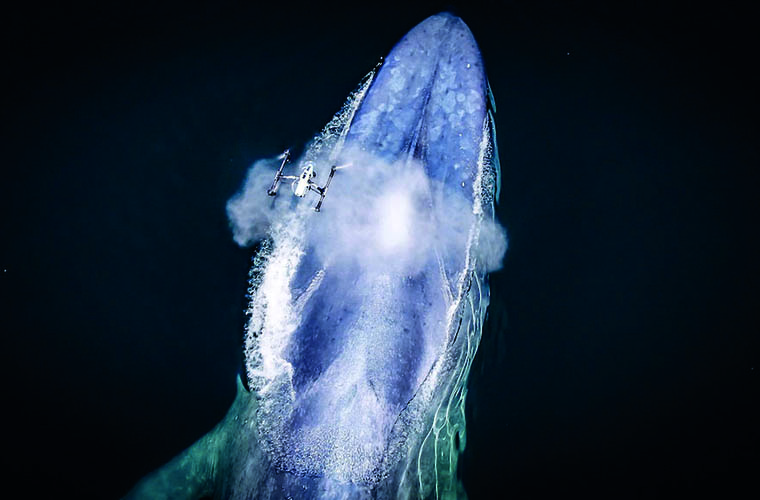 Whale of a time: Blue Planet Live included footage from drones and helicopters to raise awareness about various species of whales
Although remote production can use a number of network set-ups, including fibre- or mobile-based internet, the feeds for this series came back by satellite. 
"It's so remote at these locations that there's no way of getting a direct, faster internet connection," points out Cowper. "Satellite is the only way, really."
When the production company made PBS's Wild Alaska Live in July 2017, they were all shipped out to a very remote location, but had OB trucks they hired from NEP America. As Cowper explains: "Just being able to send a basic crew out to each location rather than sending a whole team to one location – and then still having other remote locations to cover as well – was more attractive to the BBC." 

Taking to the air
An assistant director was present at each of the locations, with each connected to the main director at Ealing and able to cut the various sources down the main circuit. The director in Ealing had up to eight different cameras at the remote location, explains Cowper. "The cameras were combined using a mixer down to one circuit. Not using up too much satellite space for lots and lots of different feeds makes things slightly cheaper."
There were also a lot of live comms with the director and production team in Ealing, discussing shot choices with the assistant directors on site and deciding how much free reign the on-site teams would have in making shot selections. Timeline also provided a second vision feed; a multiview that allowed the team in Ealing to see all of the cameras at a remote location at the same time.
One of the workarounds the production team had to get used to was a six-second delay on some of the circuits, because the comms came over the satellite-embedded audio as well. "They had a return vision circuit," says Cowper, "so they could see our programme output. They also got director talkback on the in-ear pieces on the rest of the audio tracks. But it takes three seconds there and the return is three seconds, so it takes six seconds before you get a reply or response from when you say the words."
To get around this delay, when coming out of pre-recorded segments, the presenters were cued earlier than they usually would have been, so as to get an almost perfect cue. Otherwise, they would have been waiting around for a response from each other.
Although the highly experienced wildlife camera operators were provided by the BBC, it was Timeline that provided all the technical skills and abilities for the radio links, the cameras, as well as the audio. 
"It's a bit different to how you do it with pre-recorded programmes like Blue Planet," says Cowper. "There, you've got time to process the audio and edit it, whereas here it went out live." With no time to process the audio, the feeds from the mics were sent individually back to London. "That is the benefit of being able to have 16 tracks of audio on an SDI signal" he continues. "There's no extra cost in that. There was a mix on site as well – a basic mix of effects and the backup audio, but it was mainly mixed in Ealing, on a very large Calrec Apollo sound desk."

Capturing snot and more
Many of the live shots in the show have made for outstanding television, and Cowper recalls the specialist cameras that were used for the remote locations. For example, on Heron Island "a FiftyFifty camera on the Great Barrier Reef could shoot underwater and above water", says Cowper. "It sat between the waves and you could see both below and above the water at the same time. The camera operator could hear every word the director was saying in his ear, and we could hear every word he said within his full-face mask." 
Meanwhile, for Bimini in The Bahamas: "There were three underwater cameras with a live feedback up to a boat and one on the surface," explains Cowper. "The boat sent all of the feeds back via shortwave radio link to a midway point with a director and a mixer a couple of kilometres from wherever the boat was. They cut that onto the satellite feed, and back to London."
When it came to shooting the stunning footage of whales in the Sea of Cortez, a large drone and a helicopter were used in Mexico. Cowper explains: "We had some new DTC technology on the helicopter that allowed us to get four HD cameras down one normal HD RF channel. We had them on the pilot, the camera operator and the producer, while the final one was obviously the shot from the helicopter. So, it looks around for whales in the sea, but also lets you see the people behind the scenes." 
The series also featured a so-called 'snot bot'; a specialised research drone that flies over a whale to harvest DNA material exhaled from its blowhole when it comes up to breathe. "We had our drone with mini cameras on it to get live pictures as that happened," recalls Cowper. Indeed, the live shot of Chris Packham catching a mouthful of snot when he looks down a whale's blowhole is sure to be remembered as one of the highlights of the series.

Big vision
Cowper explains that a lot of technology and planning went into making Blue Planet Live happen. But the same technology could – and is – being applied to other live television. While hosting Blue Planet Live, Timeline was also providing remote production for coverage of Formula One and The FA Women's Super League at the same time. The latter uses a mixture of mobile networks and Timeline's fibre network, which has been installed in a number of grounds hosting the Super League games. With increased connectivity rolling out across the world, remote production is on the increase, but satellite is still the choice for areas without reliable internet networks.
"We could do a remote production for news really easily," affirms Cowper. "We've got incoming circuits from BT Tower and we have satellite downlinks in Ealing. Out of our MCR, we have access to any circuit around the world. We can take it in and produce a programme from it, so we can do all these live recordings and send them all round the world to people immediately."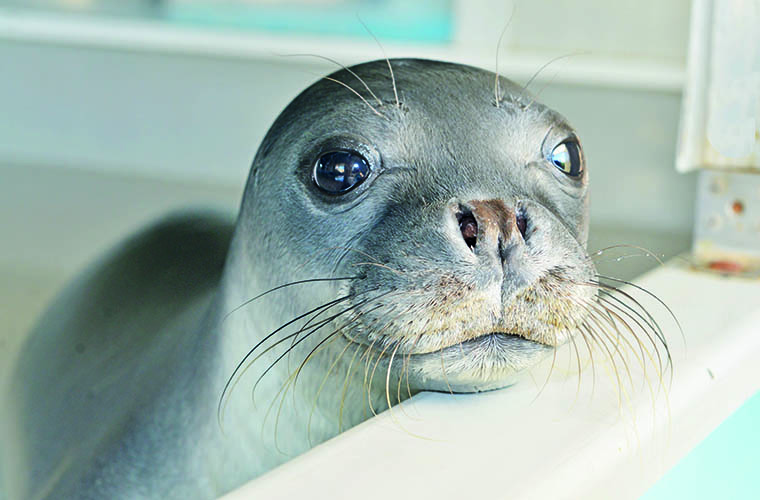 Seal of approval: Kostis, a critically endangered Mediterranean monk seal, starred in a pre-recorded feature from Blue Planet Live

Dynamic range
We've seen wildlife on our screens in UHD HDR – like Blue Planet II – and Timeline's 4K OB truck was the mainstay of the BBC's 2018 FIFA World Cup live trial in UHD HDR. But Cowper says there hasn't yet been a call for UHD HDR remote production. 
"It's not because we can't do it," he clarifies. "There is almost no difference really in terms of uplinks with HDR, but it's the 4K element. We've invested a lot of money into technology from DTC that is able to send a 4K picture at the same quality, the same time delay and in the same space a HD picture would take up. There's a lot of complication in mixers and conversion for HDR, but in terms of uplink and RF and facilities, 4K HDR remote production is something we could do straight away." After all, who wouldn't want to see whale snot in all its 4K glory?
This article first appeared in the May 2019 issue of FEED magazine.