Watch this office space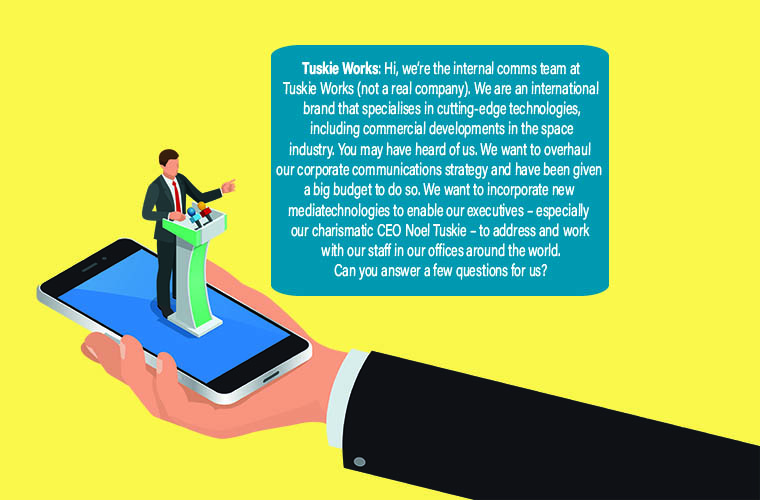 This month, a (hypothetical) space technology company we're calling "Tuskie Works" asks our experts how to create an internal video channel and use video to boost morale, productivity and even loyalty
This month's FEED Round table guests are: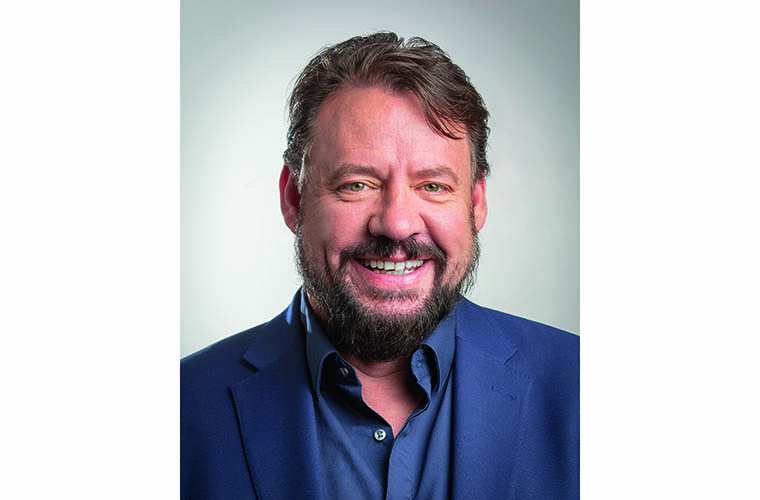 Bryce Button, director, product marketing, AJA Video Systems
Bryce Button shapes marketing messaging and initiatives for HDR, broadcast IP, digital interface, camera, conversion and desktop solutions for the professional video, digital cinema and ProAV markets. He has worked in production and post-production since the 1980s. Button has worked for most leading NLE companies over three decades and run his own editing facilities for over 15 years. He also has extensive experience as an editor and post-production supervisor.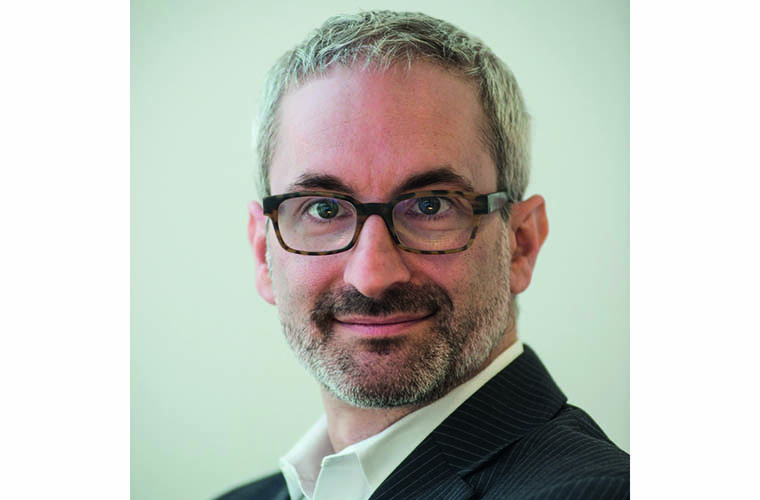 Jeff Rubenstein, VP of global product strategy and business development, Kaltura
Jeff has held senior roles in a number of educational and technology companies, including 2U and Wimba (prior to the Blackboard acquisition). He works with a number of other companies and standards bodies on learning interoperability standards, and how to create and measure engagement in rich media experiences.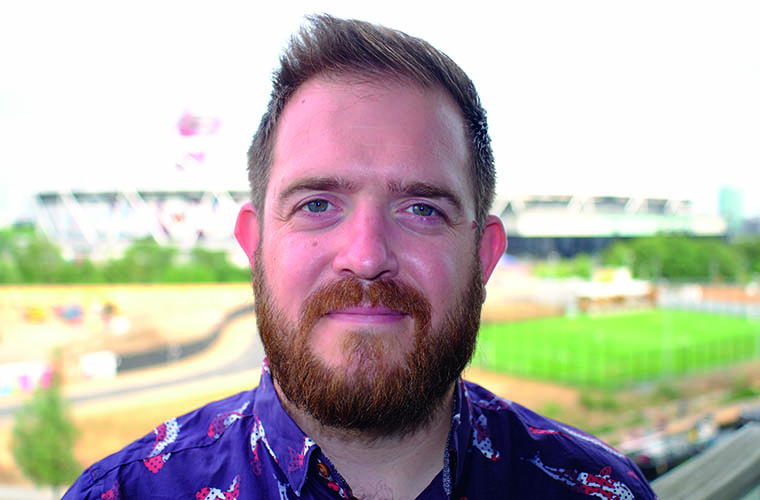 Liam J Hayter, workflow and solutions architect, EMEA, NewTek
Liam is Newtek's workflow and solutions architect for EMEA. Based in London, with over 18 years' experience as a creative technologist, Hayter joined NewTek in June 2017 and provides pre-sales product knowledge, IP workflow and systems architecture to customers.
Tuskie Works: Mr Tuskie wants to do regular addresses – "Tuskie Talks" – to our global workforce. What suggestions do you have for building a good workflow for this? And what is the best way for us to broadcast for multiple devices?

Bryce Button: Whether creating video for live or on-demand viewing, every aspect of production needs to be carefully considered ahead of time to achieve the desired final output, including the capture device. Mr Tuskie would be wise to allocate budget for the highest-resolution camera that the project can spare, even if delivering in a lower resolution, to ensure the best-quality picture from inception through to delivery. 
Next, it's important to look at the quality of the stream that Mr Tuskie wants to achieve and whether or not high dynamic range (HDR) is feasible. HDR is appealing to audiences for its ability to deliver a picture that more closely mirrors the human visual system and in turn creates a more memorable viewing experience. 
If higher-resolution track is chosen, it's important to select the right bandwidth for compression and test it prior to the stream. This will allow the production team to achieve the desired image quality while accounting for viewer bandwidth variance. 
When producing a live stream with multiple source outputs, whether a camera, graphics or presentation material, yet another consideration is how the team will incorporate presentation material from computer sources with the live footage and switch between feeds. Scan converters are particularly helpful in synthesizing non-standard video sources (ie PowerPoint content) into the stream at the desired raster size and frame rate. 
In terms of switching, the team can either opt for a physical switcher on site or use a combination of software with video I/O hardware, like Wirecast or vMix, with a multichannel capture card from AJA. We're seeing a lot more of the latter today in corporate video, because it makes it easy to switch throughout the stream directly from the software.
Liam Hayter: Like anything, you should start with your content and define the workflow from there, so really this is a question of format. 
Let us assume you want to do a chat show-style environment for this. You're going to want some bi-directional elements for external contributors over what a town hall-style environment would require. From there, you are going to want to think about how many camera angles you want, and your additional sources like PowerPoints, graphics etc, and then look at your audio requirements – how many guests would Tuskie like to have with him? Always plan for the worst case scenario!
After that we then need to look at your Vision Mixing requirements; how many sources do you need on screen at once? Think contributors here. Once you've addressed the Live Vision Mixing side, we then need to look at an appropriate CDN that can deliver to the devices staff use. The great thing is there are already awesome CDN services out there (such as Azure) that can adapt to the displaying device. At NewTek the great thing is that all of the above are easily catered for within our TriCaster range so it makes the workflow side dramatically simpler.
From an infrastructure standpoint, I'd highly recommend going IP all the way; with our NDI (Network Device Interface) AV over IP protocol you can achieve everything by standardising on gigabit ethernet for all your cameras, presentation sources, even your audio!
Jeff Rubenstein: Any respectable webcasting platform will handle the transcoding and delivery of the content to any device, anywhere in the world. Where these platforms distinguish themselves is in the richness of the experience: do they include just video, or video and slides?  Do they include Q&A? Polls? Can they bring in multiple presenters from multiple locations?
As for the workflow: a great deal depends on the event, what you want to convey, and how you want to convey it.
Tuskie Works: What ideas do you have about how to make these kinds of talks more interactive, with Q&As between Mr Tuskie (or whoever else might be doing the address) and the employees?

Bryce Button: There are a number of platforms that Mr Tuskie can harness to integrate interactive employee and customer Q&As into the stream, whether during the presentation or after. His team can opt to seamlessly bring in chat windows from cloud-based tools like Zoom, Adobe, Connect, Google Hangout and more. For presentations that may have a larger public audience, delivery of video to a public social media platform combined with a social media chat or messaging platform can also be considered.
Liam Hayter: Skype TX is a definite go-to here for remote contributors, as it allow Skype calls to be brought directly into our TriCaster systems. If you decide to eschew TriCaster in favour of another system we offer our Talkshow units to add SkypeTX to other systems.
With our NDI Tools from ndi.tv, you can use Virtual Input to enable NDI with almost any VOIP system. So, if your company prefers Zoom, Webex or Hangouts, we can integrate those too.
Our NDI protocol can also work across VPN (Virtual Private Networks) and depending on the connectivity between your locations we could stay natively within NDI, or you can take advantage of third-party 'NDI over public internet' services out there.
Jeff Rubenstein: There are many options for interactivity. The better webcasting platforms, such as Kaltura Webcasting, will have a built-in Q&A tool that will allow participants to ask questions during the event. These questions can then be answered in real time by Mr Tuskie's assistants or filed for later to be responded to on-air by Mr Tuskie himself. Ideally, these questions can be responded to publicly or privately at the discretion of the responder. For polling, we offer built-in polling tools, where questions can be set up in advance or on the fly. There are also a number of additional tools designed for just this purpose which sit outside the webcasting platform proper (such as Slido), which are worth looking at.
Tuskie Works: We're going to need a live production studio for the business. What should we be thinking about in terms of equipment? And is this something we can operate ourselves or should we be looking at bringing in a full-time professional production team?

Bryce Button: It pays to think outside the box when building a workflow for corporate video production and delivery. A lot can be done without the large physical sets that traditionally come to mind. Entire sets can be created virtually using a green screen, graphics applications and a game engine like Unity or Unreal. In addition to saving on costs, adopting this type of workflow makes it easy to switch virtual props and set pieces in and out to match what the speaker is talking about in real time. Whatever the path taken, it's important to work with an internal team and devote time to setting up the cameras and, if needed, bring in outside professionals to assist. 
Liam Hayter: If you're working with our solutions, we can radically simplify operation through our LivePanel web user interfaces, including custom control panels. We can also adapt our systems for a single operator through to full crewing when required. Kit-wise, I'd certainly start with some NDI-enabled PTZ cameras and a TriCaster, but I'd highly recommend sitting down with us and our channel partners to go through Mr Tuskie's ideas in detail and we can build around it from there!
Jeff Rubenstein: A great deal depends here on the formality and level of production value desired. Mr Tuskie may want some of his events to have more of an informal feel, with perhaps occasional more formal events. Or he may want them all to be more formal, and with very high production values. This depends on his communication style and strategy.  
For less formal events, Kaltura offers a self-service mode for webcasting, where a single person can do a webcast from their desktop with a simple camera set-up and slides. For more formally produced events, where you want to bring in a professional set-up of lights, microphones etc, you'll either want to engage a production team (for occasional events) or hire one in-house (if these will be frequent enough to warrant a full-time staff). The Kaltura webcasting software itself is very straightforward to use; the expertise in question will be more of managing the microphones, lights and encoders (if desired).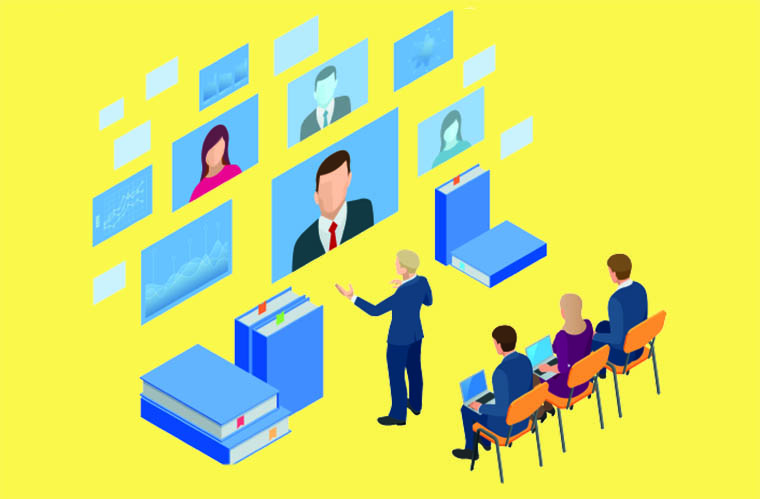 Tuskie Works: Mr Tuskie likes to show rather than tell. Could we use graphics and virtual set technologies in our set-up?

Bryce Button: As mentioned, integrating game engine technologies with live footage shot on set is feasible if the right equipment is implemented. It's easier to do today than ever before using professional video and I/O cards with sophisticated third-party software integrations offered free through companies like AJA Video Systems.  
Liam Hayter: Very easily; we offer full chromakeying in our TriCaster systems and virtual sets. If you want full augmented reality with camera tracking then our parent company Vizrt can provide this and we can bring all that amazing technology back into the TriCaster. We recently launched our LiveGraphics in our premium access subscription for TriCaster and this enables support for Adobe After Effects-based graphics workflows in our systems. LiveGraphics is phenomenally powerful stuff, and most graphics departments are already using Adobe Creative Cloud, so why change that workflow?
Jeff Rubenstein: At minimum, Mr Tuskie should be showing slides with his presentation; Kaltura Webcasting can record multiple streams at once (for instance, one stream of Mr Tuskie speaking, and another of his slides), and this is delivered to the end user anywhere, on any device. As for virtual set technologies, many cameras (as well as some software components) can add customised backgrounds with or without a green screen; live graphics (lower thirds, for instance) are also doable at the encoder or software level, depending on the complexity desired.
Tuskie Works: We also want to build a library of training videos for new employees and those new to departments. What are the best solutions for building those? Should we just put them on YouTube?

Bryce Button: While YouTube is a simple option, companies should consider a more diligent archival process for any messaging that is disseminated to the public and/or internal purposes – video included. This is largely for legal purposes,  but archiving also allows companies to make video content available post-event. This allows employees or customers who were not able to tune in to watch the content when it suits their schedules. If anyone internally needs to refer back to the content, it's easily accessible. Archival can be done internally in a variety of ways from cloud storage to on-site LTOs.
Liam Hayter: YouTube is a great example of a CDN but it's incredibly public. For things like internal training, I'd look to host your content on a private CDN, for example Akamai, and store in a private cloud such as Amazon S3 or Microsoft Azure. Your internal web team can then build intranet pages to deliver the content. Think of this as your own private YouTube.
Jeff Rubenstein: YouTube is not a great solution for enterprise needs, as it's a consumer-grade solution without the security or control that an enterprise should expect. Whoever has the login can accidentally or maliciously add or delete content, or the entire account, without permission. YouTube is a fine solution for videos that you want to make public, but even in this case, it's better to manage these videos inside an enterprise-grade system – and syndicate them to YouTube – to retain control over your corporate assets.
A better solution is to integrate training videos into a corporate learning system (such as an LMS) or stand up a video-specific learning portal. In addition to secure hosting and delivery, you can track which employees view which videos and how they respond to interactive elements (such as quizzes) inside the videos. This makes the videos more valuable for learning and development purposes. Kaltura can help you with all of these goals.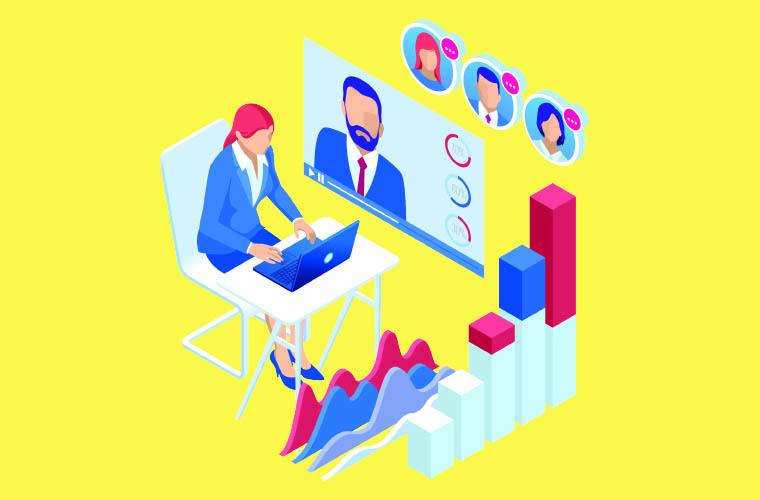 Tuskie Works: Mr Tuskie wants to be a global leader in solving climate change. He has demanded we do our annual conference digitally, with delegates buying access to live interactive video and a library of videos and materials afterWard. We have nine months to pull this together. Any ideas?

Bryce Button: Always start with the end in mind. Know that the project will take a fair amount of time and get all the key stakeholders (marketing, creative, design, etc) involved early on. Start open discussions to get everyone on the same page and explore the various technology avenues available. This kind of collaboration will result in the most efficient production and delivery workflow, allowing the team to consider the best technology to appeal to its audience while programmatically serving the messaging it wants to convey. By conjoining its messaging with production and delivery technologies, the company can reinforce its message of competence and leadership.
Liam Hayter: Once you've got the studio mapped out and running through TriCaster, along with the CDN, this is all achievable; we've got customers taking this approach today. It's a great way to generate revenue. You'd need to work with your online team to implement a paywall or webstore on the back end, and allow users to create user accounts for your service. You can point this back at the same cloud-stored content that's on your private intranet but give public access through the webstore. Don't underestimate the revenue opportunity in making these "free" on services like YouTube. With a big enough audience you can generate revenue from advertising. A good middle ground would be to seed some free content on public CDNs and point back to your paid-for service to generate traffic.
Jeff Rubenstein: Happily, this platform already exists today. Kaltura's MediaSpace video portal and Webcasting platforms seamlessly integrate, so you can brand a web portal for your event in a matter of minutes. This portal will host the live webcasts and the video recordings, as well as supplementary documents. You can schedule the live recordings to publish instantly, or with a delay if you want to do any post-production. MediaSpace supports a payment gateway upfront to handle any purchasing needs, and will give the exact same experience to participants whether they join live, after the fact or any combination of the two.
This article first appeared in the January 2020 issue of FEED magazine.