IBC 2022: Back in Business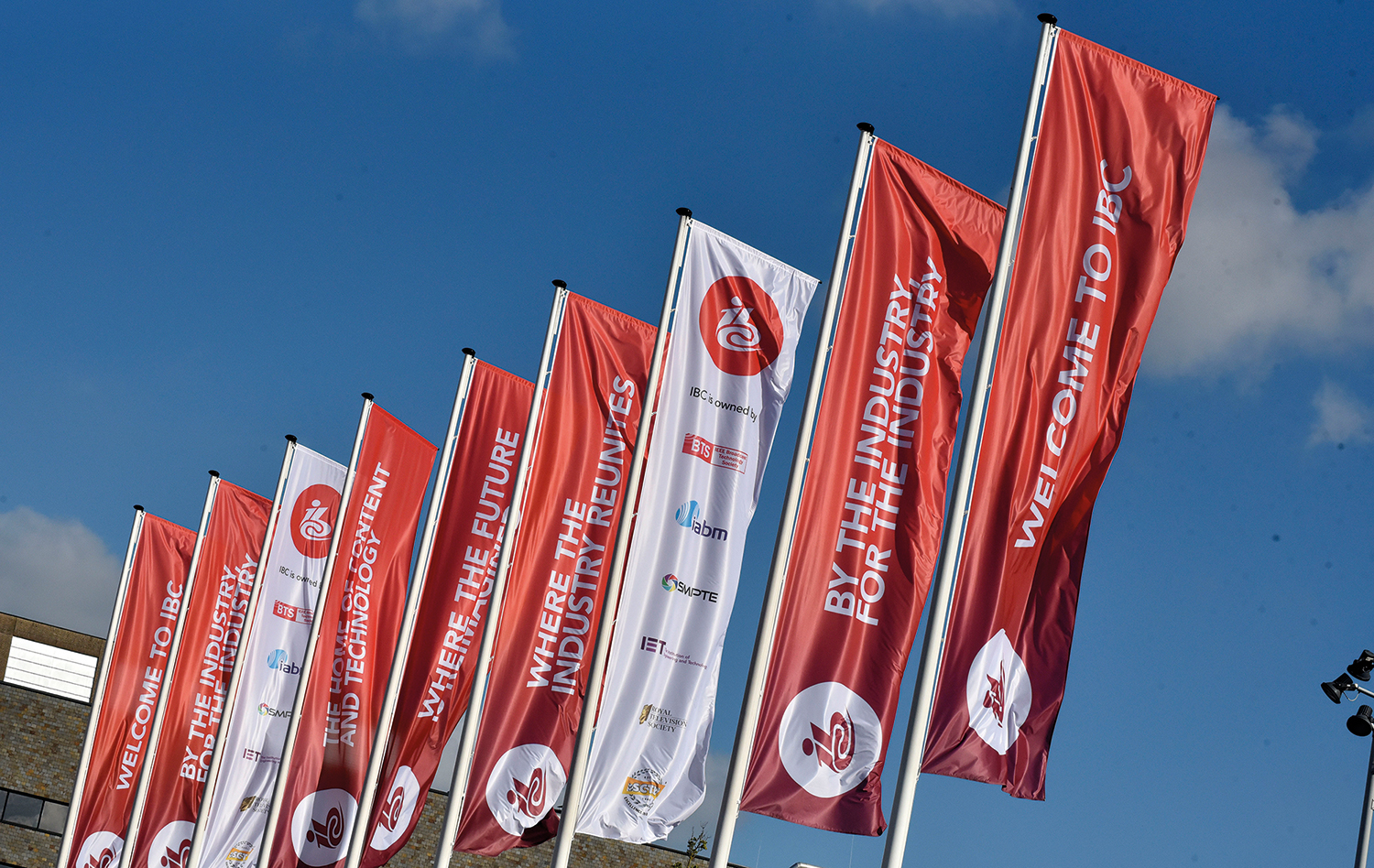 Posted on Oct 5, 2022 by FEED Staff
Attracting over 37,000 visitors from 170 countries and presenting 250-plus speakers – all alongside more than 1000 exhibitors – IBC made its return to Amsterdam a triumphant one
Words by Verity Butler
We feel safe in saying that the Dutch show's big comeback this year serves as a striking statement to all. Trade shows are back, and they are here to stay. Previous figures from the show  do, however, speak of another story: a sizeable decrease, with 2019's data proclaiming a record-breaking total attendance of 56,390 in comparison to this year's 37,071.
Is this due to this year's show being the first post-pandemic? Most likely. Is it also to do with a shift in the way our industry ticks? Without a doubt. However, was it perhaps a snub to the show's haphazard display of organisation at the end of 2021? These questions can only truly be answered when we have future attendance statistics.
In any case, a small fraction of this year's attendees can be accredited to the FEED and Xtreme teams. When we weren't chillaxing at the RAI's sandy beach bar, we were out on the show floor in full force; ready to meet as many exhibitors as possible. We wanted to harvest from this year's crop the latest trends swirling to the top of the industry's agenda.  For us, there were three clear topics on everybody's mind:
Automation: The demand for essentially having to do as little as possible has inarguably grown. With that comes the resulting product releases and software updates.
Personalisation: The cries for as personalised a viewing experience as possible are getting louder. This theme particularly centres on the smattering of ad-insertion technologies that felt strongly present in practically every hall.
The cloud: We hate to be repetitive here at FEED. However, once again, the cloud was the resounding word on everyone's lips.
Here's an overview of the technologies that support the above claims, as well as those who we felt stood out at IBC 2022.
Awesome automation
'Simplifying workflows' – how many times have we heard that phrase in the past few years? The reality is: less is more, which is a truth that technology providers and broadcast networks picked up on quite some time ago.  This is plain to see, from the reams of MAMs, AI technologies and media workflows gushing into the broadcast space. Particularly post-pandemic, automation has never been more  crucial for all of us.
Maxing out
An interesting company we encountered  was Ssimwave. Perhaps just as noteworthy as their exhibition was the announcement that came after the show, revealing Imax's acquirement of the firm. Having already partnered up with Disney, Paramount Global and Warner Bros, it serves as a bold statement from Imax; formally emphasising the official dipping of its toes into streaming waters. So, what is Ssimwave, and how does it link to the topic of automation?
Its technology enables streaming and broadcast providers to achieve the highest possible image quality on any device for on-demand and live video. Its Ssimplus VOD monitor product on show at IBC helps streaming services to scale and automate quality validation in their workflows.
Divine dubbing
It was also exciting linking up with a start-up featured in our autumn 2022 issue, Papercup. Its AI-powered solution transforms dubbing into a scalable translation option, with synthetic voices that sound genuinely human – and a team of translators that check every word.
Power to the newsrooms
CGI's booth was paid a worthy visit, with news of its solutions' latest integrations with Microsoft Teams. Newsroom system Openmedia is known for its ability to provide journalists with all the functionality necessary to accomplish their jobs: searching agency wires, scheduling broadcasts, managing video/audio clips and writing, as well as distributing news stories.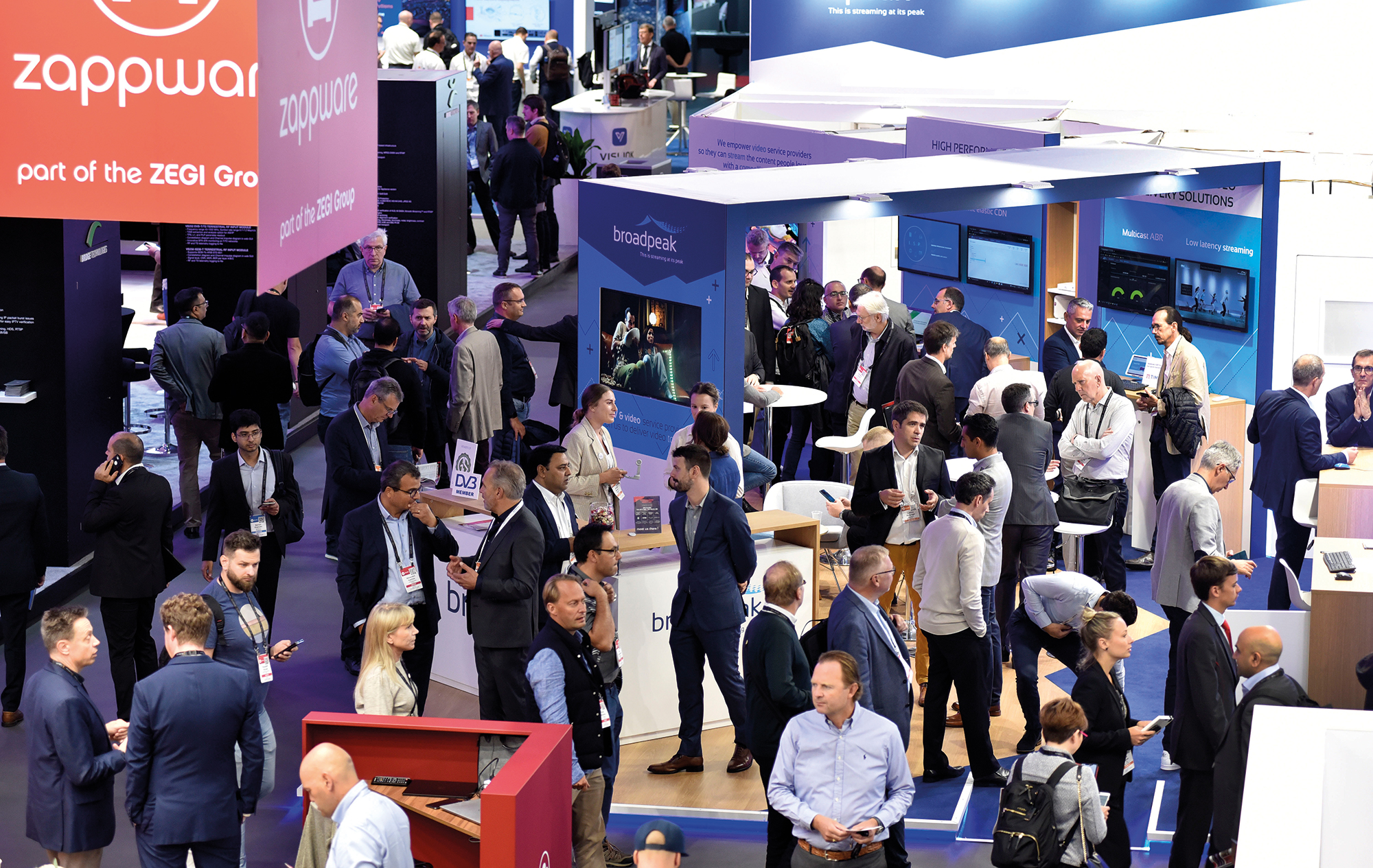 The big Blu
We also got to catch up with FEED Genius Interview alumna, Paulette Pantoja of Blu Digital Group. With its media workflow software and media services team, it allows networks to focus on distributing great film and television stories. It prides itself on being hassle-free, asking customers to kiss goodbye to using Excel, email and the telephone to manage projects – instead using its proprietary, cloud-based suite of enterprise applications for a better, more agile distributed workforce.
Terrific taggregation
Tag Video Systems was proudly showcasing its award-winning Media Control System (MCS). The MCS serves as an aggregation engine, system manager and orchestrator for data collected by Tag's multichannel monitoring solutions. Using an open-source paradigm, the MCS exposes every piece of probed and monitored data to third-party analytic and visualisation applications.
Flexi-flows
Dalet's Flex solution is an industry classic when it comes to automation and organisation. It divides neatly into Flex for teams and Flex for enterprises. The former is where the SaaS offering democratises key media logistics use cases – such as library management and multiplatform distribution – through affordable, pre-configured workflows. The latter is where the platform powers the entire content supply chain through custom options that fit the specific needs of customers. To use Dalet's simple but punchy slogan: less work, more flow.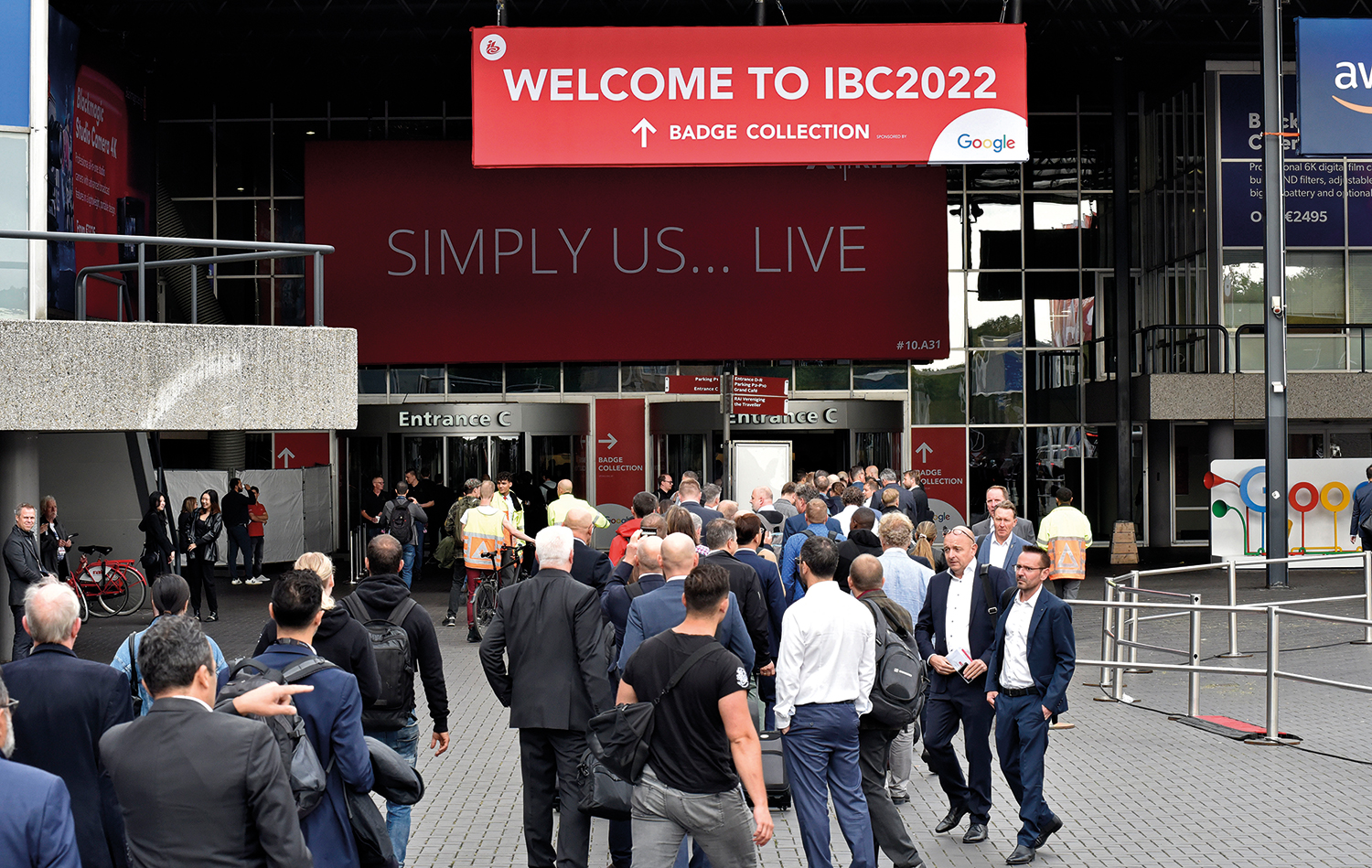 Personalising with pizzazz
The ability to aggregate demographic data at practically the push of a button is a must for any network or OTT service provider. The industry has quickly learned the power of data such as location, watch patterns, gender, age and more. Some have coined the phrase 'hyper-personalisation' in response to the eruptive nature of the product releases, solutions, and upgrades – and many of these were prominently showcased at this year's IBC. Here are some we found…
Tactical targeting
A standout contributor to the buzz surrounding personalisation was Ateme. Its dynamic ad insertion solution for OTT adds precisely targeted ads in OTT ABR streams for live, VOD and DVR streaming. Broadcasters and service providers can target based on a variety of criteria. This includes regional, per device, time of day – or even household. Its product portfolio includes Video Content Delivery and Analytics & Orchestration.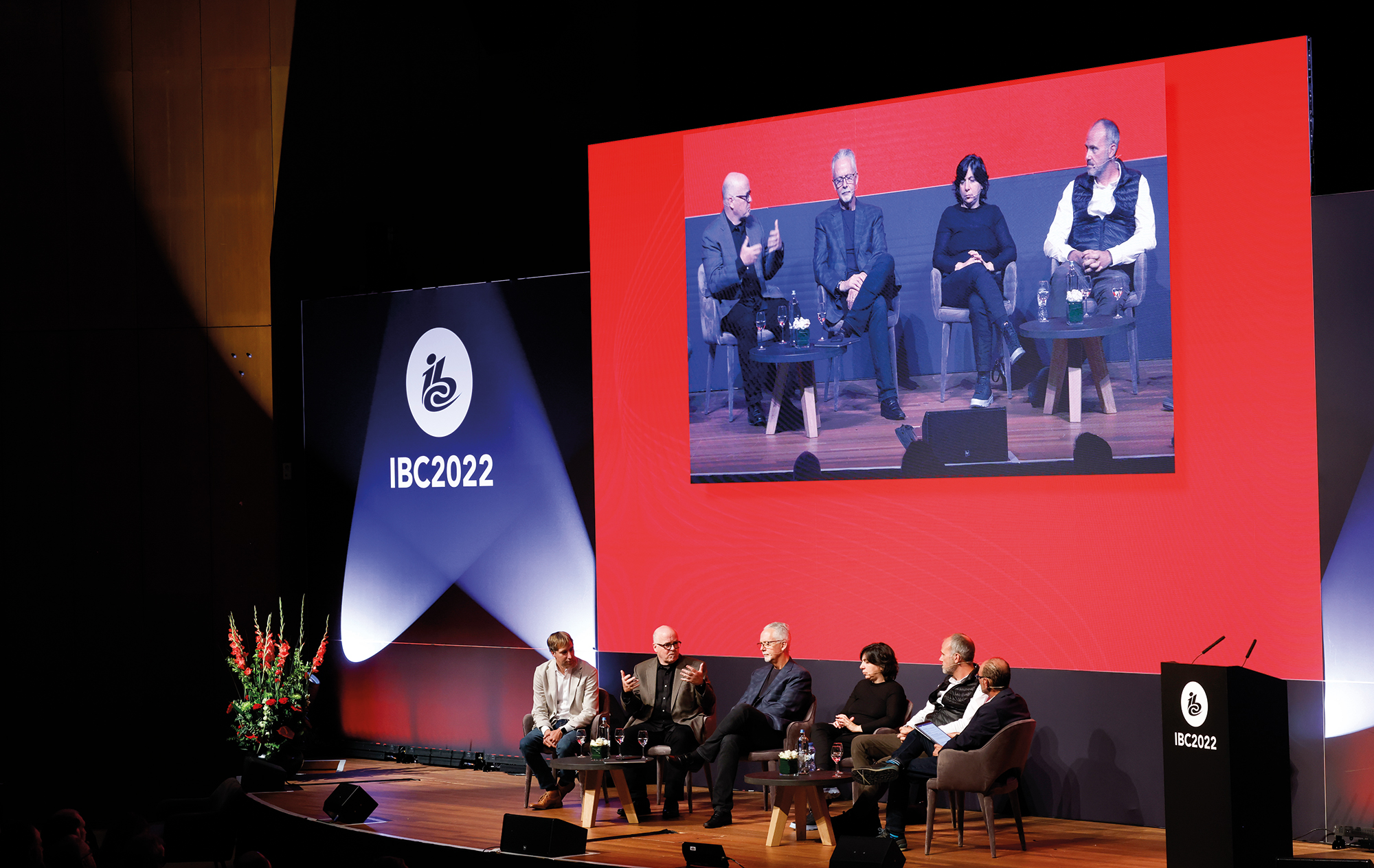 Thinking of the end-user
Partnering up with Ateme on targeted ad-insertion, as well as building personal live channels, Viaccess-Orca (VO) has been making waves in the personalisation space. Its offerings are wide, having been a leading global solutions provider of OTT and TV, content protection and advanced data solutions for more than 22 years.
VO was excited to share with us that it had partnered with Sofast to provide pre-monetised FAST channels and AVOD content. Based on the SaaS approach, the solution ensures seamless integration of Sofast content into VO's ecosystem, which allows for quick, flexible deployment.
VO has also recently worked with Orange France, with the provider using its secure video player. The player is deployed on smart TVs and mobile/tablet applications, which in turn enables Orange France to gain deeper insight into how millions of end users experience video streaming quality in real time.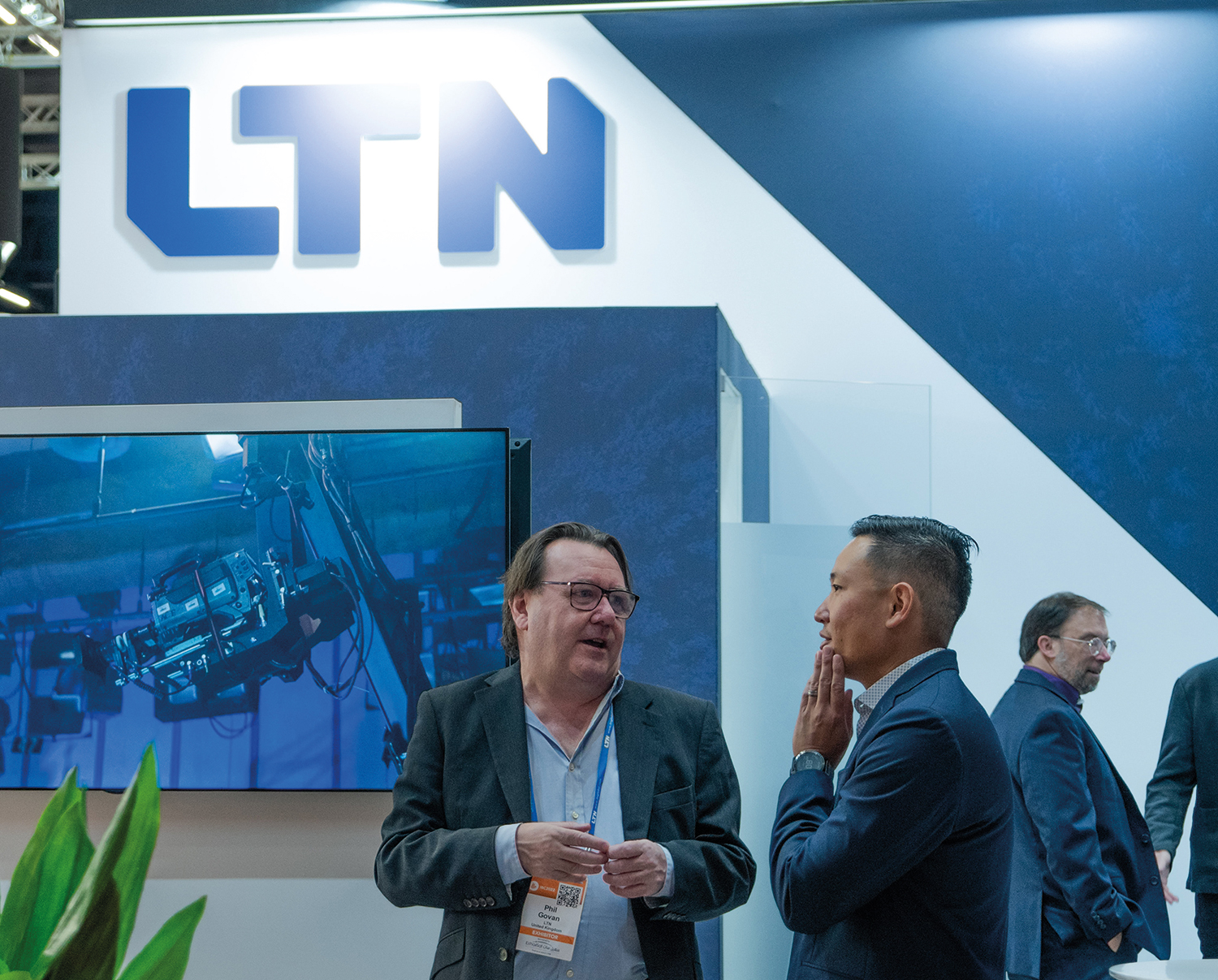 Defining the Arc
LTN's latest addition to its ecosystem, LTN Arc, is also a key solution contributing to the industry-wide focus on personalisation. It is a fully managed production service, that simplifies live event versioning at scale for digital audiences. This in turn enables rights holders to repurpose and decorate centralised feeds into customised streams for global cross-platform distribution.
Broadening horizons
Broadpeak was also ready to throw its own dynamic ad insertion as a service software hat into the ring.
"Broadpeak.io is the first self-serve software solution to offer DAIaaS that's agnostic to the different components of the video delivery chain," noted cloud platform vice president at Broadpeak, Mathias Guille. "This reduces the complexity typically associated with end-to-end advertising ecosystems and speeds up the monetisation of advanced OTT services."
Ultimately, Broadpeak's DAIaaS enables streaming providers to immediately and fully leverage the monetisation potential of linear and asset catalogue ad inventor
Wild imagination
Last, but by no means least, we got chatting to the team at the Imagine Communications booth. They shared the latest behind Imagine's Surefire, its video ad server that acts as an ad decisioning solution for OTT. Surefire leverages common broadcast rules and audience data across VOD and addressable linear platforms. On top of this, it also enhances and expands the digital monetisation service, providing cross-platform ad sales, traffic and billing – in turn maximising revenue and controlling quality.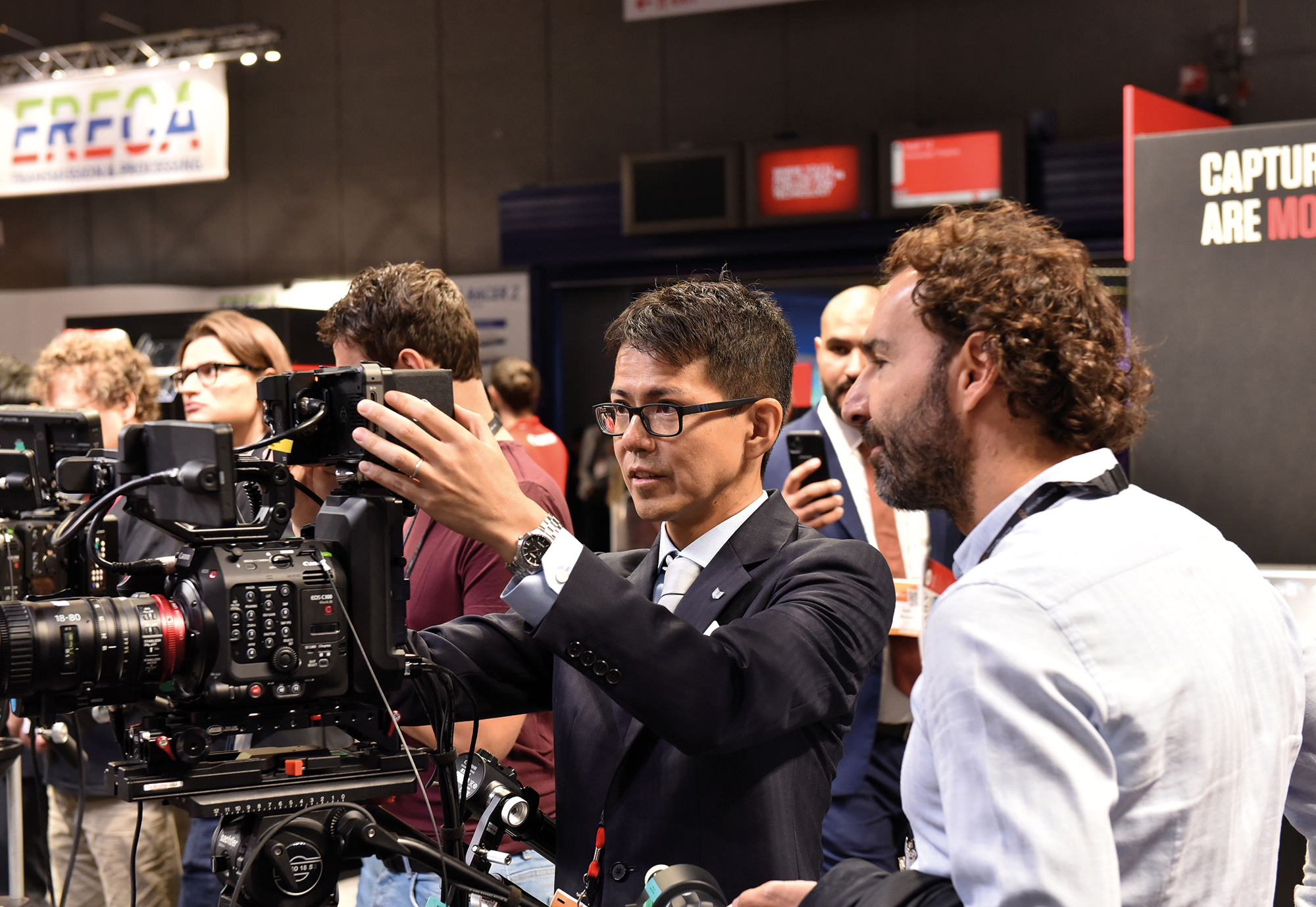 Head in the cloud
You are now arriving at your final destination: the cloud. Find your safety exits here, here and… oh wait, there are none. Everything loops back to the cloud.
Cloud adoption is well and truly a must for any broadcast provider that wants its technology to stay both functional and relevant going forward. In an already highly saturated market, it's often tough to navigate the sprawling array of options and approaches. Here's a sample of what we found…
Work everywhere
Founded in 2004, Editshare builds network-shared storage and media management solutions – which then power workflows for the media and entertainment industry.
The key message the team wanted to convey was just how much this solution can boost your production by working in the cloud. Its products allow for efficient remote, on-premises and post-production scenarios.
Central to this is the ability to use Editshare storage spaces and Flow tools, to synchronise popular NLE platforms. The latest release of core Flow software allows complex projects to be transported between Editshare media management and whichever edit environment the creative team use.
In its IBC showcase, we found the latest suite of Editshare Flex software solutions. These are for out-of-the-box cloud and hybrid workflows, accommodating a 'work everywhere' environment.
"The post industry is changing, in part reflecting the shifts enforced by the pandemic, and in part because creative talent is looking to shift the work-life balance," reflected chief revenue officer for Editshare, Said Bacho.
Rallying the troops
Forming a major subset of the cloud are the asset management systems that can sit within it. For example, SDVI Rally – on show at IBC – brings together tools and infrastructure needed to prepare content for distribution. This lets operators manage the whole system, rather than a collection of parts. Rally-managed supply chains can crucially be deployed on-premises, or in the public cloud – unlocking the capacity to seamlessly scale productions.
The top of the food chain
It's difficult to get around the influence of AWS when it comes to any discussion of media cloud services. It was rare to have any conversations with exhibitors without the mention of the almighty three-letter combination. It's hardly surprising, being as it holds roughly 41.5% of the cloud computing market. For context, Microsoft Azure holds 29.4% and Google Cloud a meagre 3%.
At IBC, AWS had four key demo stations taking place at its booth:
Content production
Broadcast
Direct-to-consumer & streaming
Media supply chain & archive
AWS simplifies how content creators, rights holders, producers, broadcasters and distributors use the cloud to build, deploy and reinvent media workloads, making it easier to select the right tools and achieve faster time to value.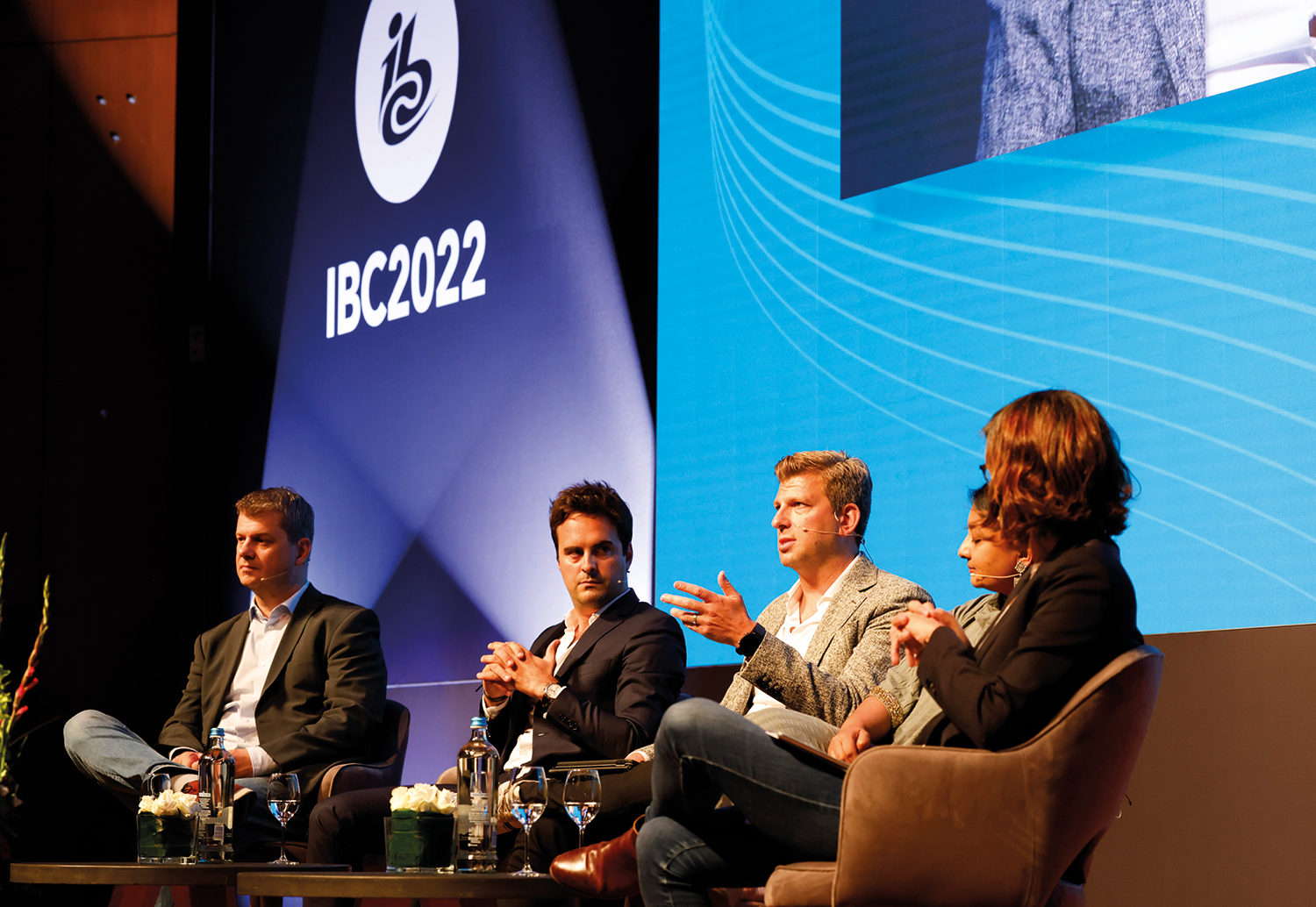 Dubious Diversity
There has been a running commentary for a long time over the very evident lack of diversity  in the broadcast media and technology spaces. Trade shows are no exception – and unfortunately  this commentary was more than present post-IBC.
Yes, women were undoubtedly there – myself included – and it was clear that the IBC conference sessions made great strides in bringing female panellists on board. But it's not enough.
I encountered one comment about how, at IBC, you never had to queue for the women's toilets as they were always utterly deserted. For an event with almost 40,000 people present, the empty cubicles were a symbol of how far we have to go. And there is little one can say about one exhibitor's ill-judged decision to decorate its booth with provocatively dressed women – other than 'Wow… who thought that was a good idea?'
I have seen responding comments about how actions are being taken, the wonderful organisation Rise being a prime example of this, and that you can't expect a fully diverse workforce to appear with the wave of a magical woke wand. There is also the suggestion that, as exhibitors send smaller teams, the ones that go are a handful of higher-ups, who are often men. Sure, these comments make sense, but they don't deal with the issue.
There is always more that can be done, until that day when every single female and disabled toilet cubicle of the RAI is filled.
The future workforce
It's always energising to see key industry players taking an active step in the facilitation of the production industry's future.  Zero Density was keen to share the success of its online learning portal, launched earlier this year. Featuring over 50 in-depth video lessons, Zero Density Academy enables broadcasters to learn future-proof skills and earn a globally recognised certification – all available for free.
Pixotope is striving for the same, with the launch of its education programme (PEP) for virtual production students. Developed as a response to the limited talent pool, the PEP provides access to software and tools that drive virtual production – while connecting educators to experts from the global Pixotope community.
Feel the music
FEED also managed to have a brief catch-up with the Deezer team. In case you aren't already aware (note the sarcasm), Deezer is a music streaming app that gives you unbridled access to over 90 million tracks and other audio content including podcasts.
What was Deezer doing at IBC, you may ask?
Well, it turns out that it wanted to share news of the launch of its RTL+ music app in Germany – a product of its recent partnership with network giant RTL.
Germany will now have access to the aforementioned 90 million tracks, over 5000 curated playlists and a user-friendly interface with key music streaming features. The music streaming service is a critical component in the expansion of RTL+ into a cross-media entertainment product.
Events archives
This article first featured in the winter 2022 issue of FEED magazine.