Genius Interview: Paulette Pantoja – Blu Digital Group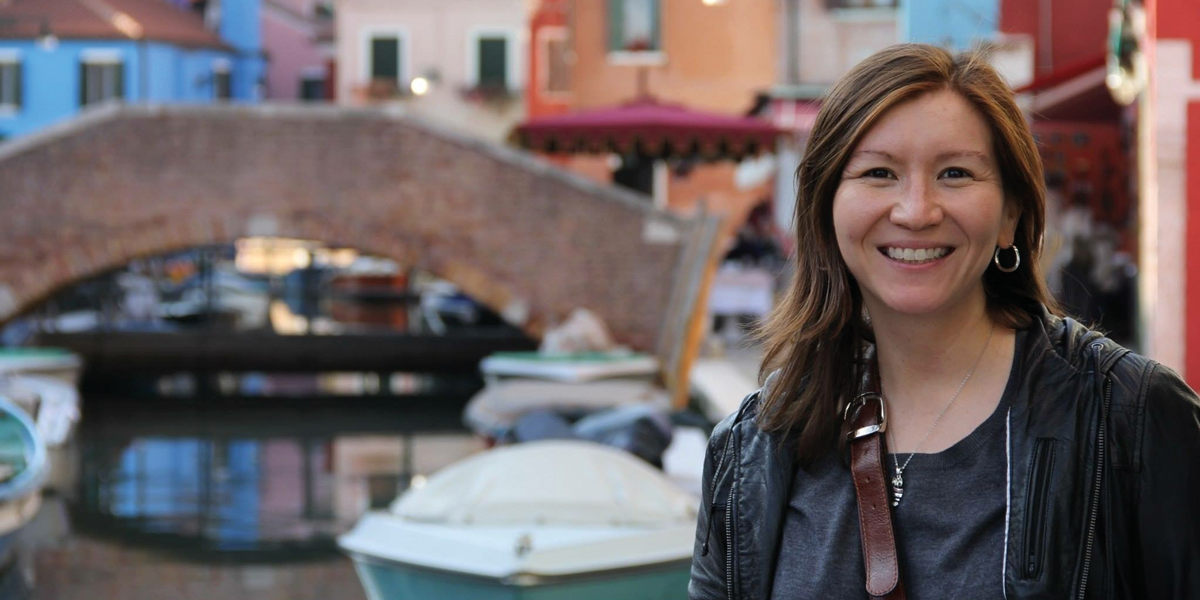 Posted on Jul 28, 2022 by FEED Staff
From a start-up in her apartment, Paulette Pantoja has grown Blu Digital Group into a go-to solution for big studios who need streaming content to be its best
FEED: What was your background before you started Blu Digital Group?
Paulette Pantoja: Very creative. I went to film school at UCLA and I'm also a musician, but supported my way through UCLA, designing websites and databases. Had I been a little older, I might have been able to take the dot-com boom a bit more seriously. But finding a place for someone that had a really creative side, as well as a technical side, was kind of difficult. 
I left UCLA and started editing, but missed the technical side. So I started doing databases for a travel agency, and then missed the creative side. However, I then found Ascent Media in Santa Monica, which was eventually purchased by Deluxe.
I started project managing – and that was the day I stopped sleeping. I was fascinated with this part of the industry, where content was prepared for audiences. Most people don't know much about this segment of media and entertainment. They're aware of screenwriting, production and post, but this was like post-post post, and about monetising film content after its initial release. It fascinated me, because it had a creative component with things like DVD bonus material or menu designs. And I loved the creative aspect, taking all these moving pieces from different groups, in order to make a DVD or Blu-ray disc at the time. I quickly moved up the ladder at Ascent and ended up handling the Disney account. 
FEED: So, how did the launch of Blu Digital Group come about?
PP: A company called Panasonic Hollywood Lab (PHL) was interested in pushing for the Blu-ray technology over HD DVD. If you recall, there was a Blu-ray vs HD DVD format war going on. They basically wanted compelling Blu-ray discs, and needed someone to come to their R&D facility to build a production house for creating them. These would be full of compelling features for viewers.
I started there and saw an opportunity. Quality control was being done in this very manual way, with a very antiquated process. I left after a year and created a company called Blu Focus, specialising in quality control. It applied software testing methodologies to producing Blu-ray. 
This is where my technology background took over. I created an online database, an issue-reporting system specific to our part of the industry, and we applied for a patent. This was in 2007.
FEED: What was it like venturing into your own business?
PP: I started the company completely on my own from my apartment. I had no investment, no money – nothing. Just an idea and great relationships that I was able to leverage. 
It felt like a risk worth taking, because I'm of the mindset that I don't want regret. I don't want to be a little old lady rocking my chair, going 'what if, what if, what if…?' I thought: if I fail, I can always come back with my tail between my legs, begging my boss to take me back, but I needed to try this. And – knock on wood – we've been successful and profitable since year one.
"I had no investment, no money – nothing. Just an idea and great relationships"
FEED: What were the services you first provided?
PP: Our main clients initially were big studios. We did high-level, software-type testing on Blu-rays to make sure they were compatible, operating correctly on players and delivering exceptional sound quality, with the subtitles also working properly. And we applied the best project management, focusing on efficiency. With our software, the studios we had relationships with could go online and see everything in one place. 
FEED: How did you move into the streaming space?
PP: In 2014, I decided to help companies trying to publish streaming platforms. My fascination with film and video, audio, my music background and love of processes, all came together and I thought: "Why isn't this stuff all in the cloud? Why are companies hiring more people, computers and software for these processes?"
Studios were still very nervous – they were afraid that the cloud meant piracy – but we moved forward with it. One of our main clients was Pluto TV, before they launched, and we began to develop software in the cloud to do transcoding, metadata and all the rest of it, with very few people needing to be involved in the process.
The software kept on expanding and the company kept growing. Eventually, the software was licensed by a major studio for its streaming service, to project manage their titles and manage their vendors.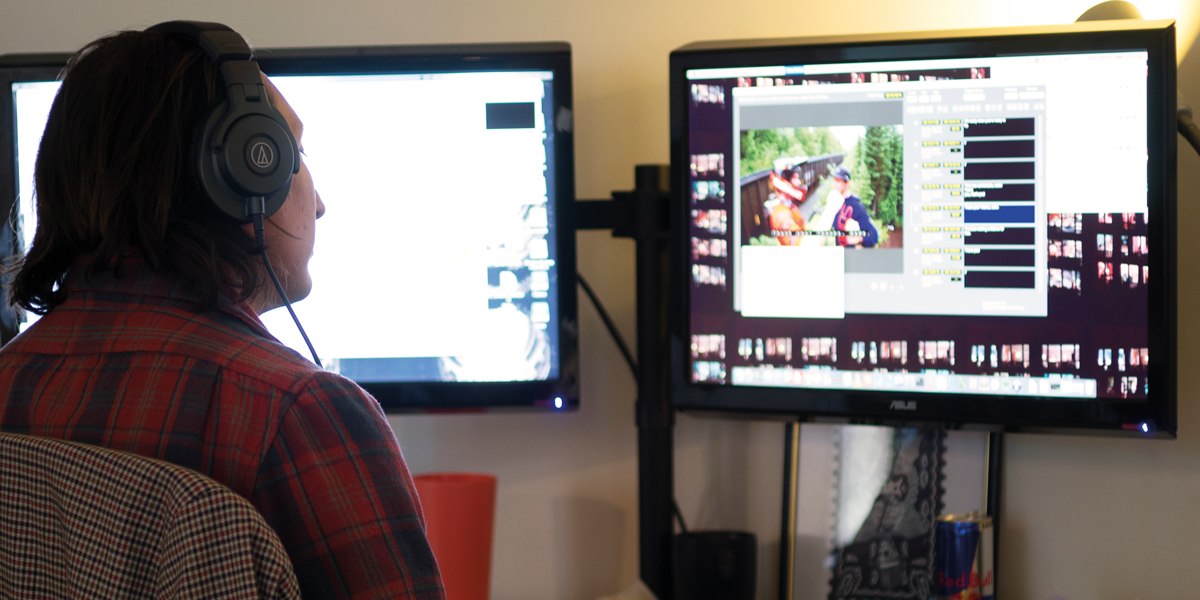 FEED: So, what's next?
PP: We continue to build software. But we're rebranding as a media technology company that offers services – and those services make our software better. Most software companies listen to what you need, then build their idea of what that should look like. But we're in the industry, in the trenches, doing the work, so the software we're building solves real problems.
We're using AI as much as possible. Wherever automation can exist, it helps the human component pick more wisely, and make better content to be sent out to video platforms.
We ended up closing our Series A round last year, allowing me to hire a leadership team. As an individual, I have been wearing many hats – I jokingly say I've aged 45 years in the last 15. A lot of it has been dealing with politics and relationships in an industry where everyone knows everyone. I'm normally an introvert, but I've needed to be the number one salesperson in my company. So the investment has allowed me to put that money towards growth. And we've just announced BluSpot, which is AI-driven, ad-placement detection software.
The next phase is to go to market and tell people who we are, rather than relying on word of mouth. The QC line of business that started the company still exists, but only makes up 5% of the company.
FEED: What is that like? To do everything in a business on your own, then have to transition to a bigger team?
PP: I went through what happens to a lot of entrepreneurs and business owners. There was a time during that transition where you still think you always know – that micromanagement aspect. And it's the fear of delegating and trusting others. I was certainly guilty of that.
Then, I decided in 2015 to get my MBA at Pepperdine University. I felt that if I was going to be a better leader for the company, I needed to increase my business acumen. And I learned a huge lesson on my second day there. We were in groups of five people, presented with a problem. I wanted to insert my opinion, because I knew the answer – it's very typical of me. But I held back and held back, and what's fascinating is that, by the end, they wrote down the answer. It wasn't the way I would have done it, but it was still correct. It taught me a valuable lesson that things might not go how I want, but in the end it's OK. And it changed me forever.
I took that forwards into my company, with the realisation that it's important to let go, trust others and empower them. I'm at that point now where I want to delegate and focus on the vision of the company. I've grown up extensively in these past 15 years.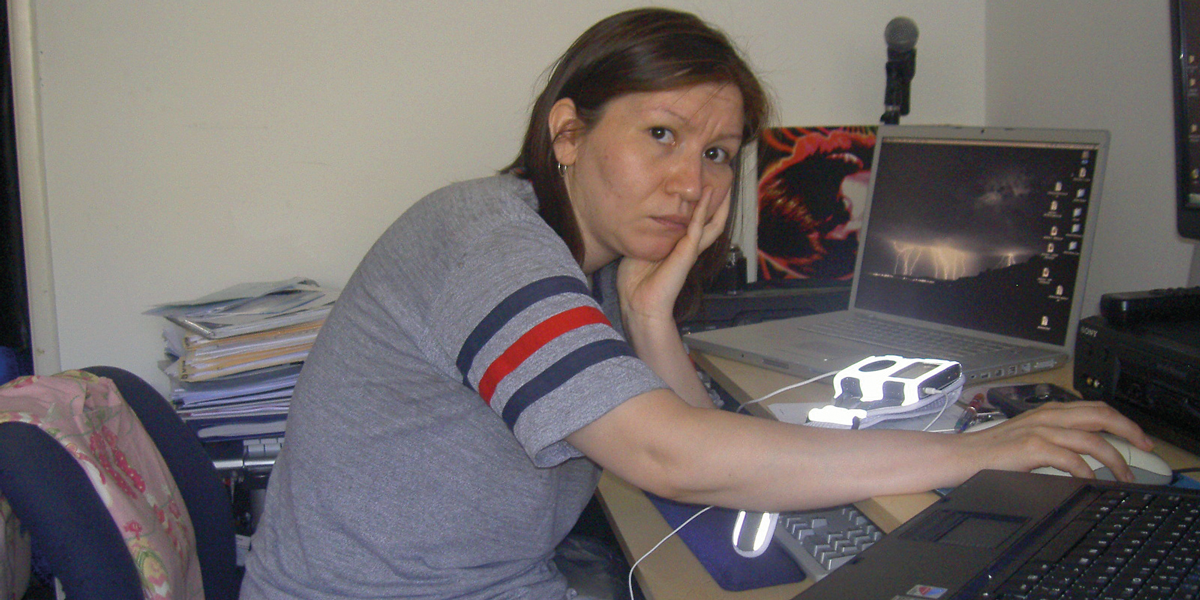 FEED: What are some of the QC problems you're seeing on platforms right now?
PP: It used to be things like encoding and transcoding, but technology has done well there. We're not seeing the technical issues that we used to. The focus everywhere now is on localisation, as content is distributed worldwide. The business model for video platforms used to be: "Just get content up! We want to have more than everybody else!" Quality wasn't a thing people wanted to invest in. The need to QC, so that viewers could have a quality experience, was very high – but it required budget. We didn't see a lot of that, but Covid-19 changed things.
Now, there's a need for high-quality content to go out. When it's checked, we notice a lot of errors when content is localised for a different region. Sometimes the subtitles have just been a literal translation, done by some type of AI, and you lose all the information that's going to make the viewer really understand and enjoy it. We're seeing those kinds of errors where you need to appreciate the culture or context to fully comprehend how something should be translated. The word 'honey' might mean food, rather than a term of endearment.
We're also well aware that accessibility – from audio description to close captioning – became more important, which we're very happy about. There's an audience of millions around the world wanting to enjoy content, and it's not available for them. But it always comes back to quality issues – the difference between those pumping out content just to get it everywhere, and content that's properly done.
FEED: How is advertising affecting the streaming space right now?
PP: People want to monetise content, so you see a lot of FAST and AVOD platforms shooting out content, with advertising placed by an algorithm, spread out every five minutes. But the ad has appeared at the wrong moment, in the middle of a major scene or important dialogue.
But people are being more thoughtful now. With big companies like Disney and Netflix moving into ad-supported content, you know this needs to be done right – and that's going to trickle down to everyone else. If people are having a bad experience, they'll switch to the next thing. We're building a culture where people will switch in a heartbeat. Considering where to put the ad breaks is important.
A lot of major studios have been focused on TVOD and SVOD. It's interesting to see their interest switch, and we're there to provide support and guidance.
This Genius Interview first featured in the Summer 2022 issue of FEED magazine.