Start-up: Elastic Media, Israel, 2015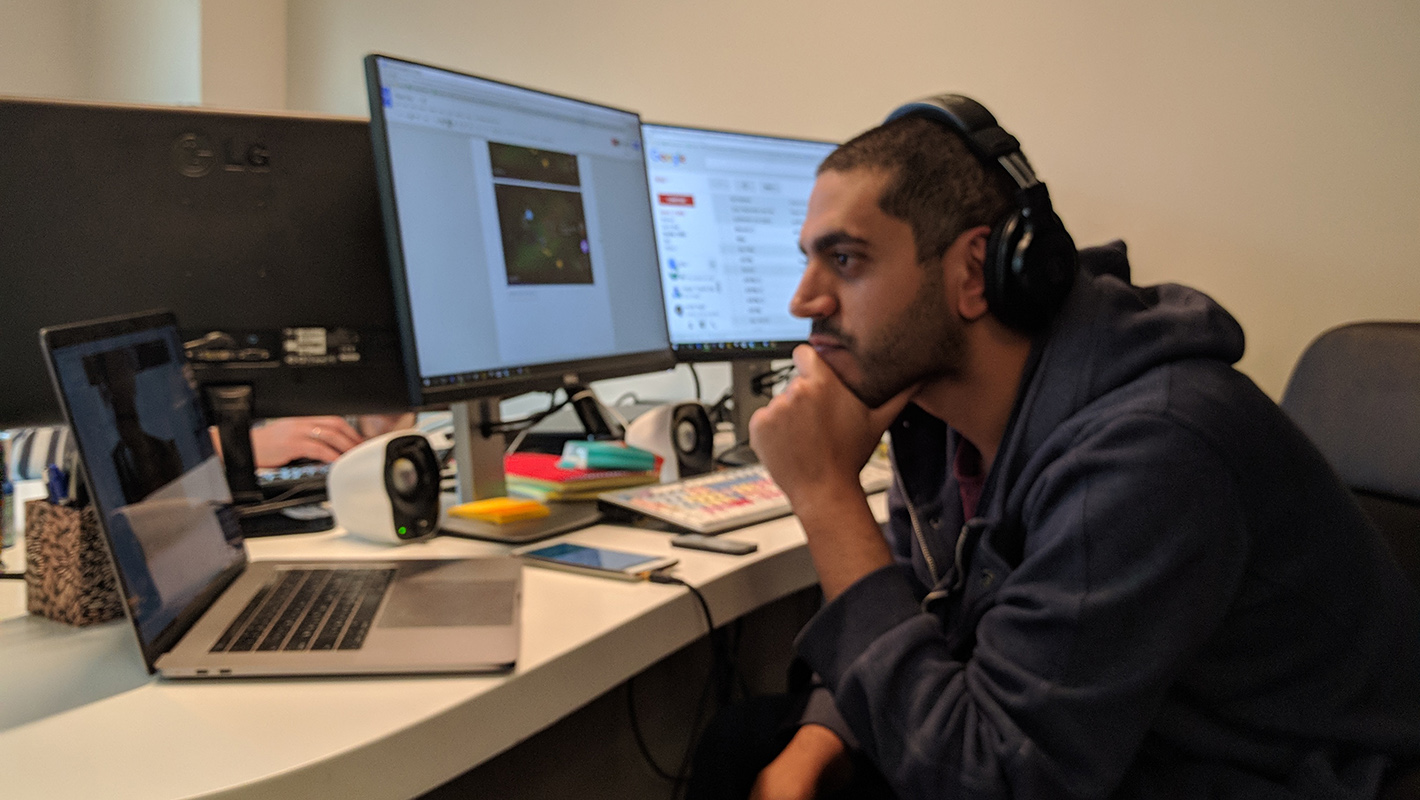 Chief executive Ronen Shoval and his chief strategy officer Yair Shapira founded Elastic in 2015 with the aim of bringing personalised, interactive TV news apps to mobile devices, using a proprietary mix of AI and deep learning.
Their patented white label B2B product, Touchable TV, currently being rolled out by Israeli newscaster Channel 2, claims to do just that, by taking long-form news videos and making them personal, portable and swipeable.
"We use AI to detect semantic or logical units within a piece of video and then segment out each story," explains Gavin Goodvach, Elastic Media's VP of business development.
Elastic, which won best start-up at the NAB show last year and has, to date, raised $3 million in private investment, is also in advanced negotiations with CNN. The US market is one of its main targets for 2018.
"There are over 300 news stations in the US that produce at least nine hours of content a day. Touchable TV could enable them to deliver news broadcasts to smartphones and tablets that allow users to swipe from story to story, from video to video, like a personalised online magazine," says Goodvach.
But here's where Elastic's business plan gets interesting.
"We realised that augmenting the segmentation part of the process could also create a very usable product, and we asked ourselves what other verticals we could apply this to where we could go to market quickly," he says.
Esports, Elastic concluded, was probably the fastest growing vertical out there. "There are thousands of game playing streamers out there using platforms like Twitch, who are building up at least eight hours of video assets a day that they are doing very little with."
And so came Elastic's EVE, a 'videobot' that uses AI and deep learning to watch and edit game play clips in real time, as well as generating stats and a host of other analytics.
To make this work in the e-gaming world, EVE has, to date, analysed the grammar of four of the top ten most popular games, including Hearthstone and League of Legends, allowing gamers to automatically produce discrete assets, which they can monetise or publicise.
Goodvach says the intention is to scale up this year so that all top ten games can be processed.
"As a growth stage business we have to focus on the lowest hanging fruit"
Like Touchable TV, EVE is a B2B application available to esports teams or platforms such as ESL, GFinity or Dingit.tv. "We still think that there is a powerful B2C product, but as a growth stage business we have to focus on the lowest hanging fruit."
Goodvach adds that none of this would have been possible without the company thoroughly embedding itself in the world of esports.
"Esports is having major investments from traditional media and sport – in the next year we are going to see it become more corporate with bigger sponsorship deals. The time is right to start establishing a foothold, and you can't be successful in this world without understanding the community, the players and the game creators."
Elastic is also keeping an eye on how much of the esports vertical will go mobile, at which point, Goodvach says, both sides of the company's business may converge.
"The eventual aim is to use the same Touchable TV technology in esports so users can swipe from highlight to highlight. A swipe can tell us exactly how much is being consumed and when, so we can then understand and personalise the feed in a way that works out what is relevant and contextually accurate for each viewer."
—
This article first appeared in the April 2018 issue of FEED magazine