Broadcast battlefield: NEP and Gfinity talk Call of Duty World League broadcast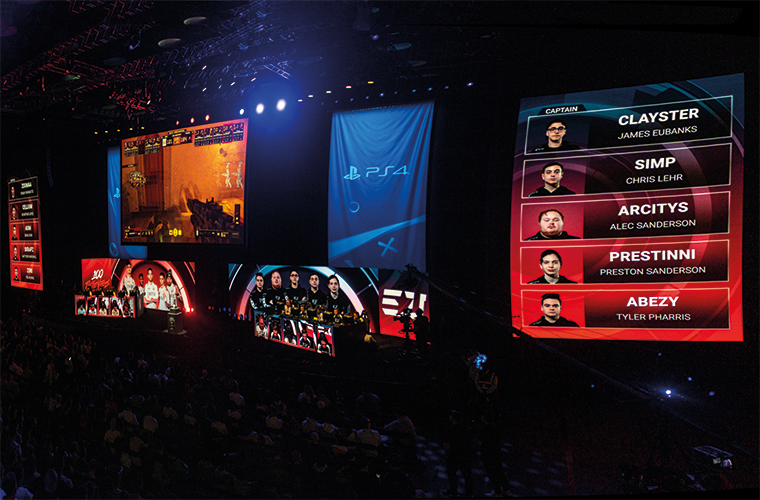 FEED talks to NEP and Gfinity about producing and supporting the live broadcast of the Call of Duty World League qualifiers
Last month, live broadcast veterans NEP combined forces with Gfinity to support the OB of the Call of Duty World League (CWL) qualifiers at London's Copper Box.
The event was the third in the season and it saw 16 qualifying professional league teams from all over the world battle it out for a $325,000 cash prize.
CWL is the official esports league developed around the Call of Duty video game franchise from publisher Activision-Blizzard. Since its inception in 2016, CWL has featured an amateur open, alongside its pro events, with its own prize pool.
The top two teams from each pool get to advance to the winner's bracket of the double-elimination championship bracket, while other squads head to the championship losers' bracket.
Gfinity employed NEP to provide the production facilities for the three-day event, which was broadcast live via Twitch, MLG and in the game live event viewer on PS4 in Black Ops 4.
Teamwork makes the esports work
This was not a greenhorn esports event for NEP at the Copper Box. It broadcast the Rocket League Championships at the venue in June last year, so NEP was aware of the interesting, albeit limiting, cable access points.
"We had a team of six cable riggers. Within five hours, we had cables into the studio, green room, players' lounge and across the access floor," says Luke Westbury, commercial & technical projects manager, NEP.
NEP supplied two OB trucks, including its newest IP-based truck, Ceres. "It was a huge operation, with 23 cameras covering four content streams – one for the Professional League main stage and three for the amateur competition areas."
The event brought together multiple systems from multiple tech partners. BlackStar Group was in charge of livestreaming, while NEP contributed two dual PSU MediorNet MicroNs to provide fully redundant outgoing feeds.
"We had a team of six cable riggers. Within five hours, we had cables into the studio, green room, players' lounge and the access floor"
Creative Technology, also a part of NEP group, supplied a number of Epson 15,000-lumen laser projectors for the qualifying area and a disguise media server, E2 screen management system, Absen 3.9mm LED display and 21K projectors in the main area.
Nic Maag, account manager at Creative Technology, says: "We were thrilled to be a part of this esports event, to create an interactive and engaging experience for players, spectators in the venue and for those livestreaming the event at home."
Though NEP is relatively new to esports, the company – like many others in traditional sports media – is enthusiastic about the possibilities of esports broadcast. In fact, NEP has created a global esports working group, which shares and tracks the work of esports companies and NEP clients in the UK, US, Europe and Australia.
"I'd like to think that as the expansion of the esports market grows, then having a facilities partner, such as NEP would also work to our clients' advantage," says John Bullen, client manager and business development, NEP. "For example, for each major territory where Gfinity is looking to host its next esports event, there will be a local NEP and CT office to support its broadcast requirements."
Another benefit of the group is the reduction it has on cost, and the ability to share resources, intelligence and engineering experience that meets expectations and demands.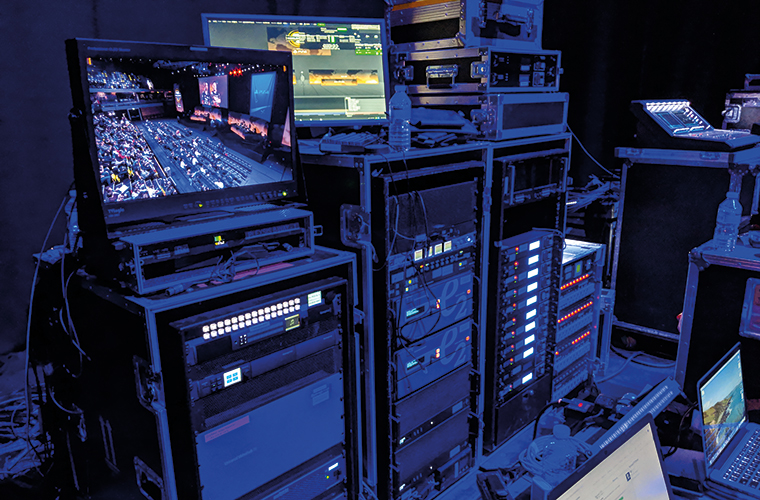 It's just a game: The event was broadcast live and featured 23 cameras covering four content streams, with a team ready to change perspective as the action increased and decreased
The groundwork
With Gfinity, the esports broadcast infrastructure is high, yet continues to grow as new challenges arise and as it continues to push the broadcast and production envelope across different esports titles.
"Broadcast equipment suppliers are looking more closely at esports, which is a good thing as the industry can only continue to expand," says Jazzy Early, head of Broadcast Operations at Gfinity.
However, there are many challenges in esports production, most of which would not be apparent to the wider broadcast marketplace.
"For the CWL at London's Copper Box, we produced multiple production outputs, each of which had its own levels of production, while our league operations team ran a multilayered professional and amateur tournament," explains Early. "Production and league operations must work in unison to run a smooth and successful tournament and broadcast production of the highest quality."
From a broadcast perspective, Bullen at the NEP informs us that the biggest challenge is ensuring that all the gameplay is captured.
"We're monitoring all the players on each team, as well as all the individual battles and challenges. We need to be prepared to change the perspective as the action increases and decreases throughout the game," says Bullen. "Like the players in the esports teams, we have to be switched on and focussed for long periods of time as there is a lot happening and there are multiple action areas occurring at any one time."
Evolution of CWL
Sadly, this season may be the last for many competing in the CWL. The tournament's original format allowed qualifying teams, both professional and amateur, to play together on the main stage. Professional league teams qualified based on their performance in previous years, whereas amateur teams could earn a spot on by playing their way in an open bracket.
Beginning next year, Activision Blizzard has announced that the CWL will employ a franchise set-up, such as the one found in the Overwatch League and the League of Legends Championship Series.
In those leagues, only franchises that have purchased a spot in the professional league can compete in the regular season and play-offs. However, this may open up a window of opportunity to better support the amateur tier.
And the winners were…professional league team 100 Thieves.
This article originally appeared in the June 2019 issue of FEED magazine.