Filming natural history in New Zealand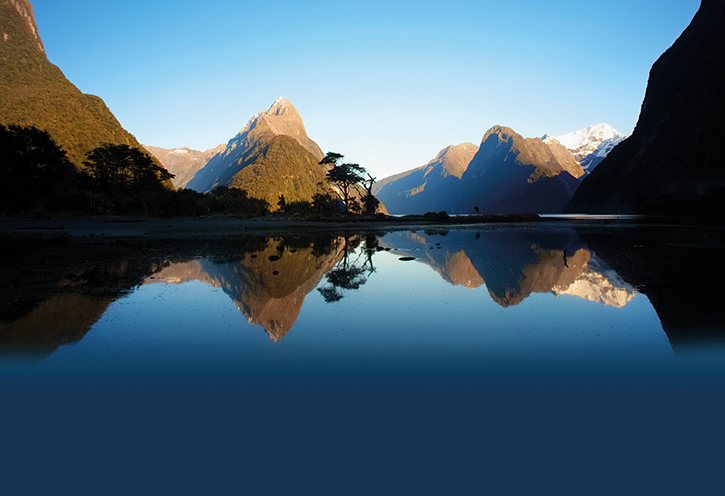 New Zealand's natural history filmmaking goes well beyond the world of ents and oliphaunts. Its nature documentary legacy is world-renowned and award-winning
"Our mission is to create world-class factual content for everyone to enjoy," explains Kyle Murdoch, managing director of Natural History New Zealand (NHNZ). 
Originally a small natural history unit within New Zealand's state-owned television network TVNZ, NHNZ has steadily expanded over 40-odd years. Today, it is an international production house with a reputation for innovation in storytelling, technology and integrity.
In 1977, the wildlife unit that would become NHNZ had its beginnings in the days of TV One. In previous years, then-reporter Neil Harraway and cameraman Robert Brown had made short news items on the conservation of the kakapo (New Zealand's flightless parrot) and takahē (a large indigenous flightless bird) in New Zealand's Fiordland National Park. They convinced regional editor Alan Brady to fund a half-hour documentary on the kakapo in 1975. The team went on to gain executive approval to set up the Natural History Unit and hired Graeme Wilson as the unit's first producer and Neil Harraway and Robin Scholes as its first directors. The Natural History Unit was renamed Natural History New Zealand Limited in 1997.
Today, NHNZ not only works with the country's state broadcaster, but with National Geographic Channels (including Nat Geo Wild), A+E Networks, CCTV, CICC, FOX, Discovery Channel, Animal Planet, Travel Channel, Science Channel, Smithsonian Channel, SVT, WNET, PBS, NHK, Choice TV, SMG, Arte, France Télévisions, CGTN, CITVC and ZooMoo.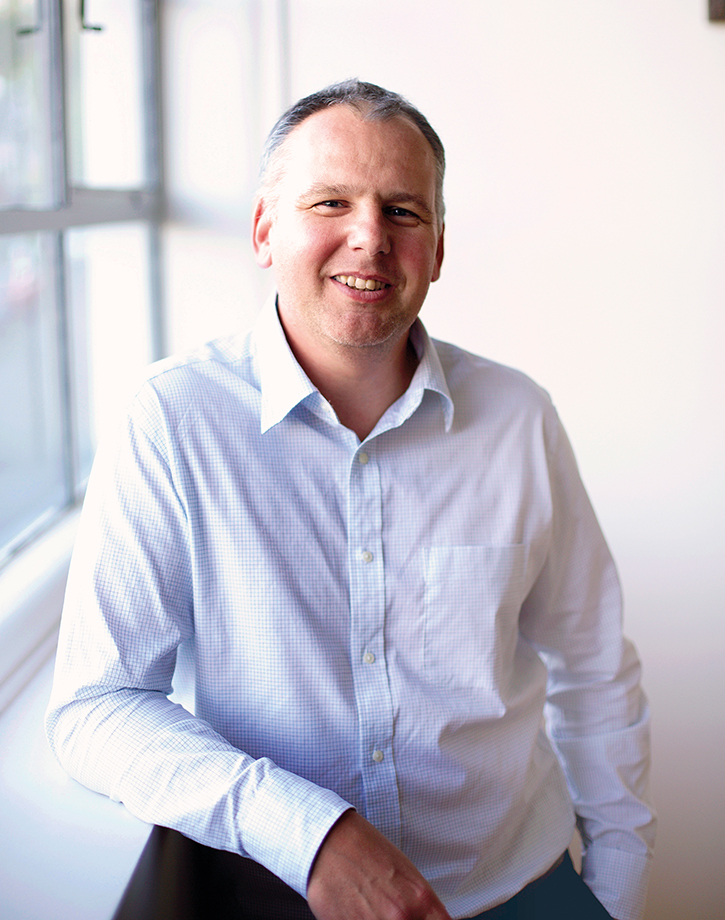 Revealing realities
Kyle Murdoch (pictured above) explains NHNZ's mission: "Increasingly, we feel a responsibility to tell stories about the realities of climate change and the degradation of environments we film. We've made a living from telling stories about the planet's most amazing environments and the changes we are witnessing today are real and potentially catastrophic. You could call this public education, but it's also just showcasing reality.
"We always try to do our best and be better citizens of the Earth, but the reality is our slate contains a mix of programming, some of which is entertainment-driven, while others are more focused on environmental messaging. Two shows recently greenlit, Orangutan Jungle School and Wildlife Rescue, are both examples of shows that contain a mix of entertainment and conservation. Beneath the light-hearted scenes, the overall message is about species and environments in crisis."
Both of these shows have strong conservation themes and support the work of the Borneo Orangutan Survival (BOS) Foundation in Indonesia and the Dunedin Wildlife Hospital in New Zealand. 
"We feel lucky to have the opportunity to produce these entertaining shows, which can also support great organisations."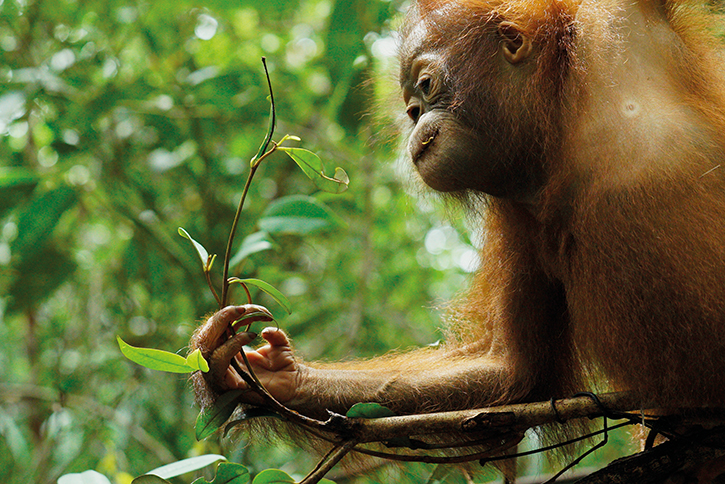 Go Bananas Both produced by NHNZ, Orangutan Jungle School and Wildlife Rescue have strong conservation themes and success is measured through broadcast ratings, online engagement with a partner or sponser or changes to laws
Global success
But just how does NHNZ measure its success?
"Different programmes' successes are measured differently," explains Murdoch. "Ultimately, it's about audience engagement, government policy changeharr or public standards of acceptable practices. This can be measured through broadcast ratings, online engagement with a partner or sponsor or changes to laws. 
"Big Pacific was watched by over 400 million people worldwide, which was a phenomenal number of viewers. The success of Orangutan Jungle School is linked to the amount of donations and engagement with BOS Foundation, which helps them keep doing their great work and spread the message about deforestation in Borneo. Saving Africa's Giants with Yao Ming played on CCTV in China and was responsible for a change in government policy, which ultimately banned ivory imports from January 2018. Saving Africa's Giants was also nominated for an Emmy Award for Outstanding Nature Programming, which was a nice recognition of the impact it had in China."
With such an impressive portfolio, are there any animals and plants the producers would like cover in the future? 
"Where do we start?" says Murdoch. "We are so used to seeing programming with the big five African animals, but our planet is home to some amazing species. Sometimes the animals and plants we see every day can have the most amazing abilities we can take for granted."
When it comes to showing scenes that depict nature being brutal, Murdoch feels it is important to try and tell the truth and let nature take its course – to an extent. 
"Often the tone and style of the show will dictate how real sequences are treated," he explains. "For example, lots of nature programming is family-friendly and we are required to make the sequences available for general broadcast."  
The natural world is, by definition, global, but are there any particular areas that NHNZ would like to visit, but the circumstances make it too problematic? "That's a difficult one," he admits, "because over the last 40 years our crews have filmed just about everywhere, from the top of Everest to the bottom of the ocean – inside volcanoes, in the coldest places on Earth and high up on the jungle canopy. If scientists discover new environments or new species, chances are our crews will be looking for any excuse to go there and film great stories."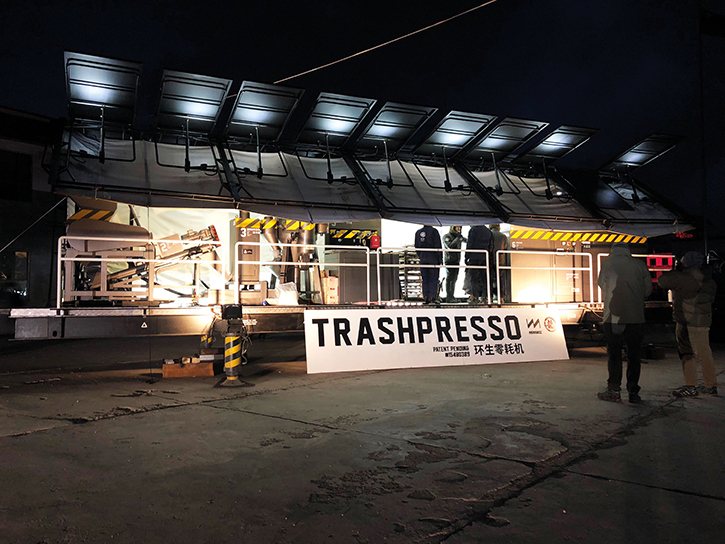 We Could Be Heroes The Trashspresso machine, featured in Jackie Chan's Green Heroes by NHNZ turns waste plastic into multi-use tiles on-site – even in remote locations
Technical trends
The unique circumstances that are encountered in the natural world often demand specialist equipment. 
Wayne Poll, NHNZ technical and IT systems manager, says: "We use many camera brands and models, each one chosen to match the specific requirements of the show being shot or the type of footage being gathered. Some shows can use as many as 30 or 40 different cameras. Technology evolves so quickly that our kits are constantly changing. This year is UHD HDR kits, next year it could be 8K."
He elaborates: "Some cameras are customised, but we don't do as much of this as in the past, due to the recent increase in availability of specialist camera technologies. We occasionally shoot 360 video as support material for higher budget shows and have embarked on small 360 video jobs in the local market."
Tom Koykka, the post-production manager for NHNZ, says that Avid Media Composer is employed as the primary editing platform, with Avid Nexis used as the editing storage system. "That said,
we do use Adobe Premiere and Final Cut Pro for I/O work and DaVinci Resolve for transcoding, finishing and colour grading," he adds. 
With so much brilliant wildlife history behind NHNZ, what does the future hold for this award-winning organisation? 
"That is a very difficult question to answer," says Murdoch. "It's probably too far out to be accurate, and it really depends on what platform data and audiences want to watch at that time. Certainly technology will drive change. Currently, we are seeing a move toward more intimate connections with animals and environments, more emotional stories. Hopeful conservation is a topic of the moment."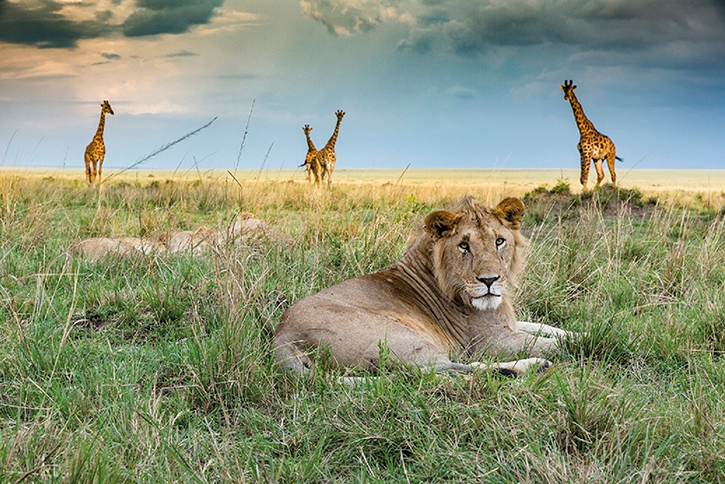 The history of NHNZ
1981 
The story of Don Merton's rescue of the New Zealand black robin from the brink of extinction captures international attention, resulting in Seven Black Robins, followed by The Robin's Return and finally The Black Robin – A Chatham Island Story. Also the year of the unit's first documentary in Antarctica, Same Time Same Place, an intimate
look at Adelie penguins.
1989
Under the Ice is the first wildlife film shot under the Antarctic sea ice. The award-winning film's innovative photography reveals an other-worldly beauty beneath two metres of solid ice and the surprisingly rich life in its sub-zero temperatures. Made for PBS in the US, Under the Ice is an early offshore success.
1992
Max Quinn is the first documentary filmmaker to overwinter in Antarctica in 1991. The resulting films are released in 1992. Emperors of Antarctica tells the story of the emperor penguin and how it survives vicious winter conditions. Also produced during the trip is The Longest Night, which follows the team at New Zealand's Antarctic Scott Base as they face four months of winter darkness. These films, along with Solid Water Liquid Rock, produced by Mike Single, become part of the Antarctic Trilogy, which sees Max and Mike win Best Director Award at the 1994 NZ Television Awards and cement a co-production relationship with Discovery Channel. 
1993
Kea – Mountain Parrot, an award-winning Wild South documentary by naturalist-producer Rod Morris, makes the case for the charismatic kea to be a national icon. The documentary also features the first video evidence of kea attacking sheep. 
1999
Mike Single wins an Emmy Award for outstanding cinematography for The Crystal Ocean, a visually stunning documentary on the dramatic cycles of freeze and thaw in Antarctica. The Devil's Playground, produced by Rod Morris, wins NHNZ a Wildscreen Panda Award for Best Animal Behaviour. 
2006
Buggin' with Ruud and Equator both receive two Emmy nominations.
2013 
ZooMoo launched in September 2013. It is an English-language children's channel devoted wholly to animals and the first to be fully synchronised with a second-screen app. ZooMoo launched in Brazil and has since expanded to Mexico, Argentina, Venezuela, Singapore, Malaysia, Papua New Guinea, the Maldives, Indonesia, Australia, New Zealand and China. 
2014
The NHNZ Archive Unit is established. Drawing on the massive footage collection found in the Moving Images library, the specialist team has more than 30 hours of production greenlit in its first year.
This article originally appeared in the February 2019 issue of FEED magazine.