Concrete jungle, where dreams are made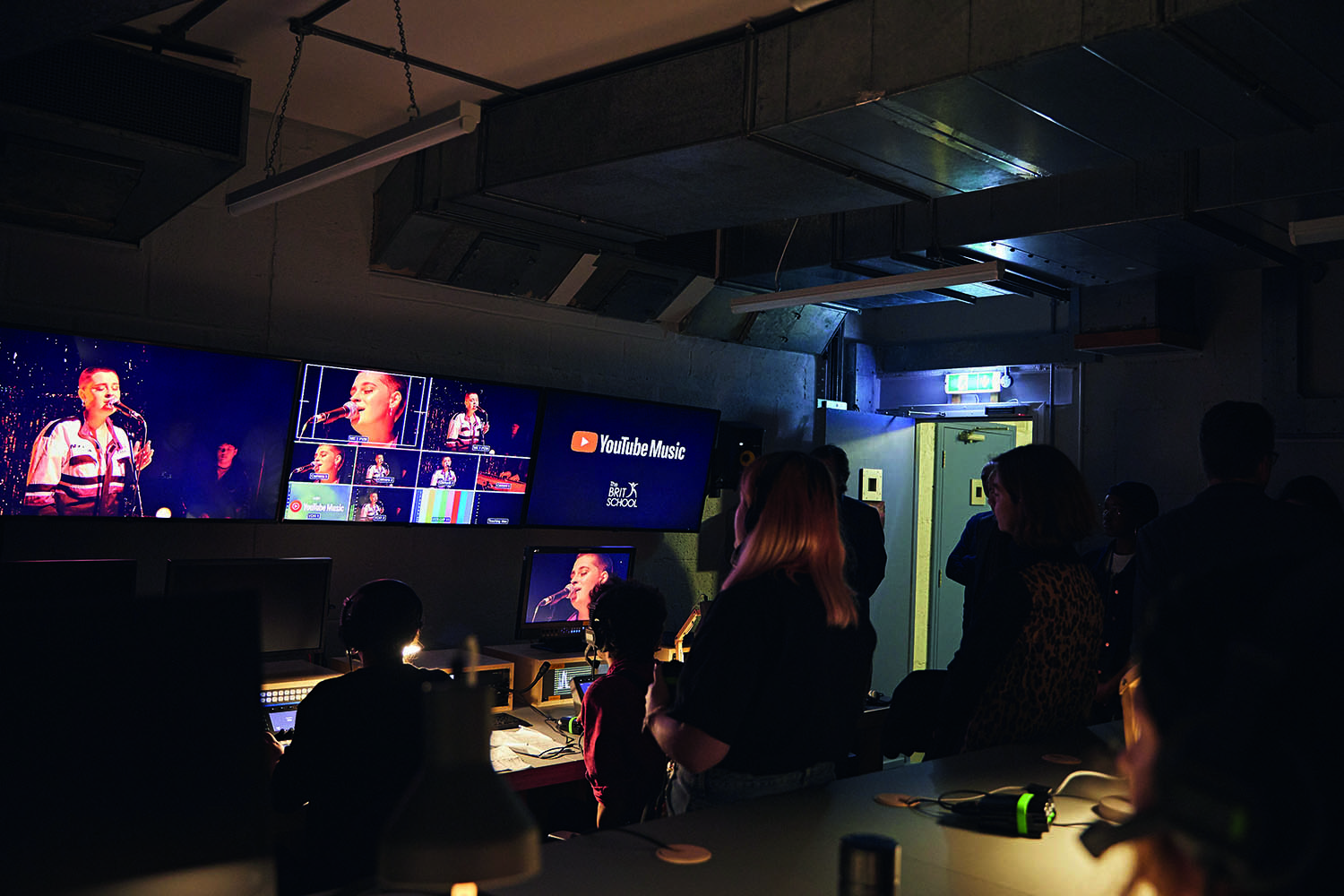 The Brit School gets a new TV studio, kitted out with the latest Blackmagic gear to take students from home-made to high-end
The neighbouring streets are unassuming, the local train station can get a little lively, and the nearest town is Croydon (not known for its looks), yet this corner of London has fast become the heart of the British music industry. 
From the outside, The Brit School blends in with its industrial surroundings. Inside, however, there is a youthful sparkle and verve. Teenagers are acting and dancing in a state-of-the-art theatre, experimenting in the visual arts, broadcasting from their own radio station or making music in a digital studio designed by record producer, Sir George Martin.
Last year, the school opened its ultra-modern video production facility to prepare young, emerging producers and filmmakers for life behind the scenes of film and TV.

The facility is funded through YouTube Music's partnership with The Brit Trust, a UK charity that is committed to The Brit School by a long-standing arrangement with The Department for Children, Schools and Families. It is the only non-fee-paying performing arts school in the UK, meaning anyone can audition to go there. 
"It's a massive myth that The Brit School isn't free to attend," explains Andrew Smith, the organisation's technical manager. "It's unique in that sense, but also in the sense that we have a melting pot of creative disciplines within the school – because another myth is that you can only come here if you want to study music."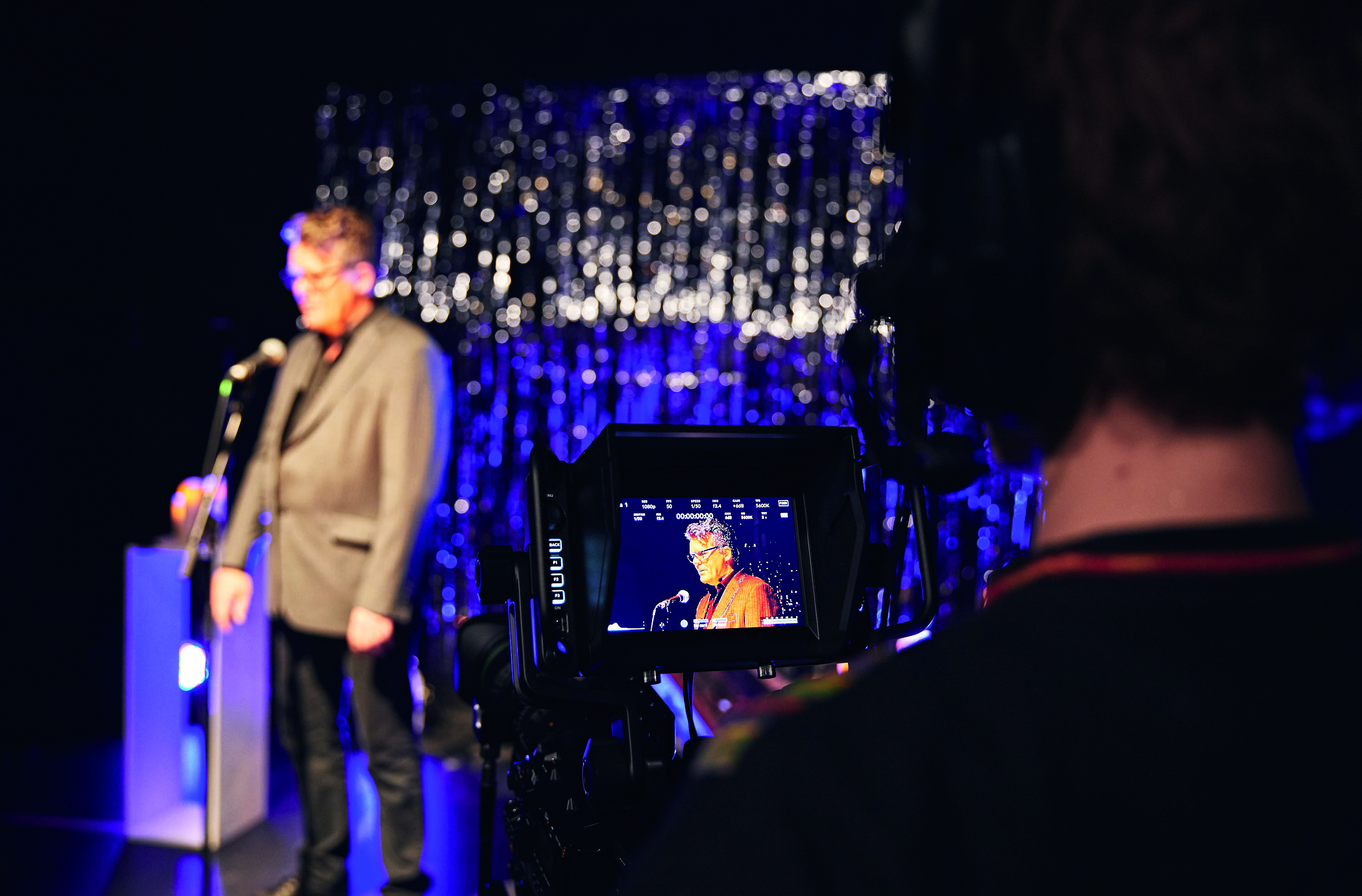 Aiming high: The new TV production suite at The Brit School has been fitted with Blackmagic gear, fully integrated for seamless learning
It's a kind of magic
A TV studio existed in the school before this new facility took its place. It powered creative projects, such as a magazine-style YouTube series affectionately called Brit Live, but limited students from producing and performing on the programmes within an authentic studio environment. 
We wanted a permanent set-up, where students could spend more time coming up with artistic ideas and really polish the project
Smith says: "The TV studio wanted refurbishing, and seeing the students put their energy into something like Brit Live gave us the reassurance that it was needed. It's really engaging for them, obviously – they're of the generation where YouTube is relevant to them." 
He describes the format of the old TV studio as 'portable,' where kit was foraged from the school's numerous creative departments and studios were fashioned on the spot.
"We wanted to have a permanent set-up, where students could spend more time on coming up with artistic ideas and really polish the project, making it colourful, vibrant and interesting – as opposed to spending valuable time on setting up the studio," he says.
Smith was similarly keen to improve the quality of the kit, since it's common knowledge that well-liked online video has evolved far from its free-wheeling origins into more carefully crafted, high-end fare. 
The two-storey studio contains the latest in high-tech Blackmagic gear, including 4K-compatible Ursa studio cameras with fibre-optic cabling, and slip-on/slip-off autocue capabilities. These are connected to a fully integrated computer system located in the upstairs gallery.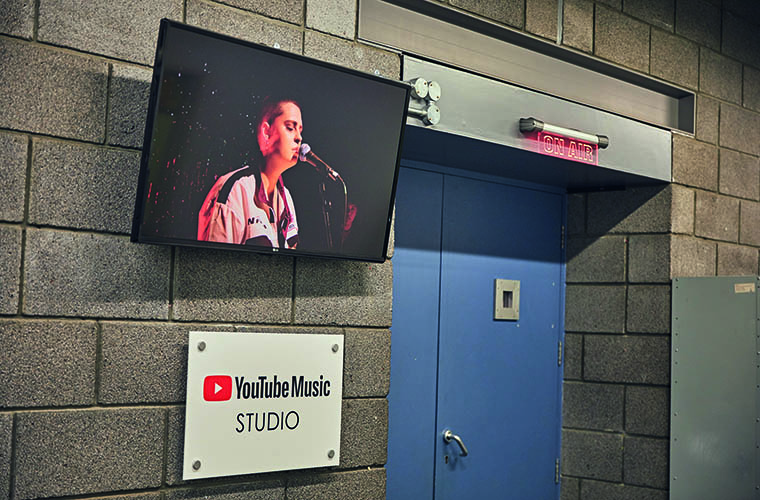 The future of learning: The YouTube generation needed a more permanent set-up and the better kit helps students focus on artistic ideas
The LED lighting grid has DMX-controlled soft lighting, coupled with traditional Arri Pups and a spotlight for pinpointing talent. Upstairs in the gallery there are five stations along the front desk, which include a lighting operator, vision mixer, director, camera technician and sound technician. This all works through Blackmagic systems, meaning it's fully integrated with the studio space. 
Smith explains: "The students are really young here, so they don't have prior knowledge of filming other than what they've done on their phones at home. It was therefore important for us to have a complete workflow that gave our students an opportunity to understand all the different disciplines required to make a professional production work.
"With Blackmagic, there's a commonality across all of the equipment. For example, once you have understood how the switcher window works, you'll have noticed that there are other bits you can expand across, to see where the audio goes and where colour correction happens, for example, so it won't be foreign to students if they want to move across the different production disciplines."
Skills to pay the bills
Of course, this news of a fully functioning TV studio in the UK's most prestigious performing arts school comes as no surprise following the country's recent film and TV production frenzy, which shows no sign of abating. Driven by the battle for streaming supremacy, the UK has produced a number of internationally celebrated hits in recent years, including Game of Thrones, His Dark Materials and Chernobyl. 
You can see the students who are going to be the new wave of the industry
But this boom in production has its drawbacks – there aren't enough skilled creatives to fill the jobs it generates. "Coming from the creative industry myself, it's something I'm keen to fix," says Smith. "This country has been incredibly successful in film and TV production, but there's a deficit of people coming in.
"I think The Brit School has a huge role to play in ensuring that there are skilled young people entering the industry, because it would be a shame not to have that in the future." 
Smith continues. "One of the great things about working at The Brit School is that you can see the students who are going to be the new wave of the industry, so I feel hopeful. We just have to continue to drive it and push it forward. But that's what our new TV studio is doing. It's helping students experience and understand the workflow of what's involved in putting on a professional production."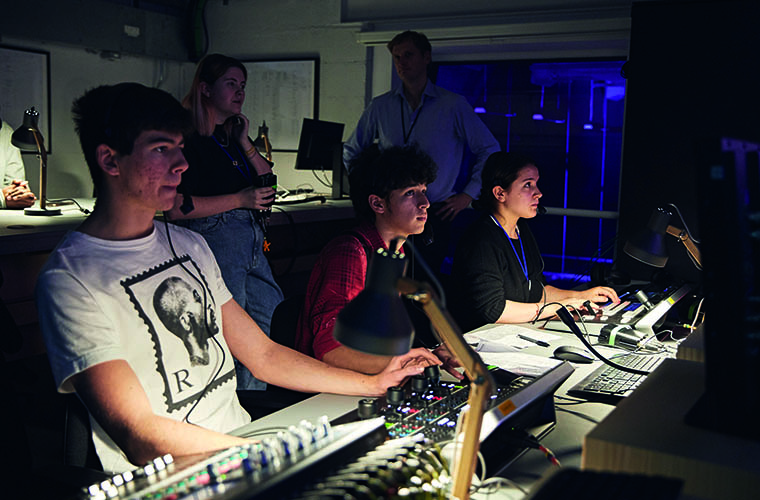 As the youngsters dive into the sometimes murky waters of the internet, exposed to the public eye, there is trepidation that this exposure could be life-changing in more than one way. It could – and hopefully will – help emerging artists, producers and filmmakers share their talents with the world through video, but it could also put them in the firing line of the many trolls that haunt the web.
Alexa Cruickshank, director of communications at The Brit School, informs us that the school is consistently preparing students for life in the limelight.
She says: "All students have personal and professional development lessons and workshops, which explore the issues around self-promotion, and using social media and related technologies, as well as the benefits of detoxing for positive mental health. Students are encouraged to report trolling and anything deemed violent or threatening in any way to the school's pastoral care support team, and we advise that profiles are set to private, but if they are set up to showcase work, not to engage with negative comments."
Ultimately, "the school promotes independence and encourages students to take responsibility for their actions and behaviours, and how they present their art online," she says. "Being the editor of their own content and making decisions on what to and not to share is key."
The Brit School has a pretty stellar alumni. We've seen the likes of Amy Winehouse, Kate Nash, FKA Twigs, King Krule and Jessie J pass through its doors. Perhaps we'll have a flood of Wes Andersons and Bill Murrays, Jean-Luc Godards and Anna Karinas next?
This article first appeared in the February 2020 issue of FEED magazine.