Berlin's Freaks 4U Gaming is a one-stop shop for esports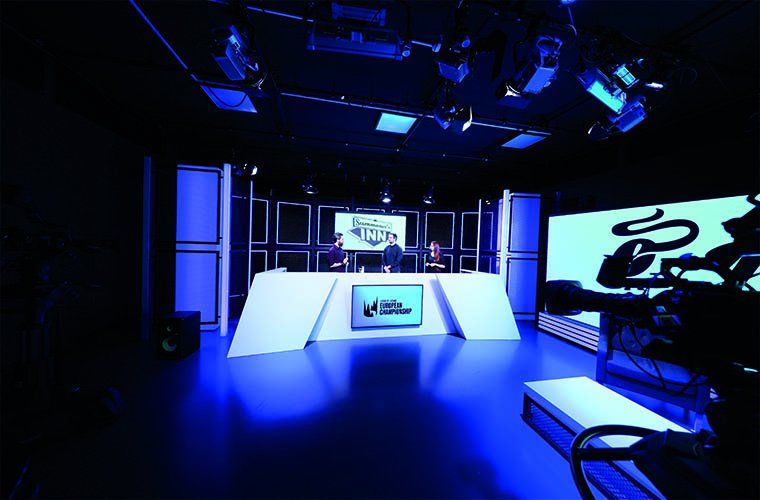 Posted on Apr 6, 2020 by Alex Fice
Despite the popular belief that esports started in a few fateful gamers' basements, the tournament operators who now sell out arenas were largely conceived through LAN cafe culture. 
This was the case for Freaks 4U Gaming, a one-stop shop for all things esports that, while officially founded in 2011, can trace its heritage back to the primitive PC gaming era of the 1990s. Back then, entrepreneur Jens Enders noticed gamers were visiting his computer stores just to play video games. Recognising a gap in the market, he and his business partner, Thorsten Zippan, founded Netzstatt, a LAN cafe franchise. 
Netzstatt began hosting regional and national tournaments, all before the word 'esports' was even in use, but it was an era fraught with difficulties for pro gaming businesses. Internet cafes for gamers were deemed the same as gambling by German authorities – necessitating different taxation rules, and no entry for minors. 
Michael Haenisch, now CEO of Freaks 4U gaming, came across Netzstatt at an event hosted at Berlin's Columbia Hall. The games included Half-Life: Opposing Force and one of the earliest versions of Counter-Strike. Graphic cards were the prizes, rather than huge sums of money, but it was enough momentum for Enders and Zippan to establish a new company together called Ministry of Games, where Haenisch took care of IT and events. 
It was an era fraught with difficulties for pro gaming businesses
Ministry of Games only survived a year because the investors and Enders and Zippan had conflicting ideas on how to finance everything; one wanted the gamers to pay, the others wanted to make the sponsors pay. 
Humble radio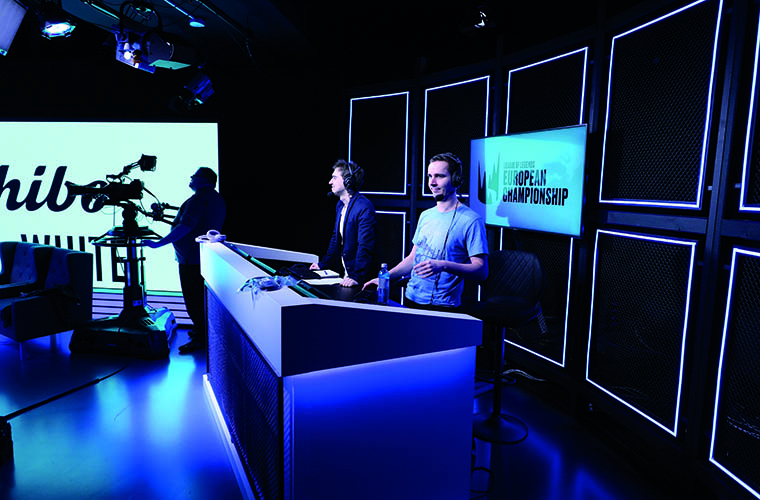 Freakin' out Freaks 4U has partnered with Riot Games to run a League of Legends championship
Freaks 4U was founded following this fallout in 2002 and would run competition brands, such as Netzstatt Gaming League (NGL), a LAN-party League in Germany, Austria and Switzerland and NGL One, an international Warcraft III and Counter-Strike: Global Offensive (CS:GO). Broadcast was virtually impossible to do with video at the time, since the target audience only had dial-up a connection, but there was a way of getting around this.
Matthias Remmert, senior VP, TV & media production at Freaks 4 U Gaming, explains, "We started audio shoutcasting. Viewers would need to use Waaagh!TV [a third-party software for Warcraft III], to go into the game and sync the audio stream with the live feed from the game."
In 2003, the company started trialling more broadcasting options; cooperating with local internet providers to create their own IPTV streaming. But it wasn't until 2011, when Freaks 4U Gaming split off from its own entity, with Freaks 4U maintaining the computer store in Berlin, that the company started to prosper in esports broadcast. "That year, we were responsible for broadcasting the very first edition of Dota 2's The International Gamescom, which had a money prize of $1.6 million," says Remmert.
Since then, the company has grown from having nine employees in Berlin to over 190 employees in Europe, the US and Asia, and now identifies itself as a 360˚ marketing agency, providing services such as brand and marketing consultancy, social media and community management, editorial services, event management and logistics and creative services, as well as TV and media production.
Content
On the TV and media production side, Freaks 4U gaming produces a wide variety of esports content ranging from small web studios, where their influencer clients can produce channel content, through to Twitch Rivals contests, where the team handle multiplayer, multi-layer live gameplay, interspersed with caster and presenter content from its studio space. The team also delivers livestreaming production at esports tournaments and contests through Europe. 
"Alongside producing channel content for 99Damage [a CS:GO website for the German market], we covered the league's first major offline final at the Warsteiner Music Hall in Dortmund in December last year. The LAN tournament was livestreamed in front 2500 on-site visitors, as well as tens of thousands of online viewers on Twitch," says Remmert.
"We also recently partnered with Riot Games publishers to launch a national League of Legends league for the DACH region [Austria, Germany and Switzerland]. For these tournaments, we pick the venue, manage ticketing and source the entertainment, as well as provide coverage."
Freaks 4U Gaming also caters to other language markets; English-speaking Trevor "Quickshot" Henry, who is now a shoutcaster and on-air Talent Manager for the League of Legends European Championship (LEC), was once full-time talent for the company. 
"Our shoutcasters come from all over: some of them are employed and work in-house, others are contracted and work on a freelance basis," says Remmert. "We also offer a training programme where budding shoutcasters can come up through the ranks."
As well as competition content, Freaks 4U Gaming also produces a weekly magazine-style show called ranEsports for the traditional broadcaster, ProSieben MAXX.
We pick the venue, manage ticketing, source the entertainment and provide coverage
Studio expansion
In hope of increasing revenue from its TV and media production services, Freaks 4U Gaming has recently upgraded its production infrastructure to provide more than 2800m2 of broadcast studio space. "Our Berlin office now covers 8000 square metres and in it we have four TV studios and 12 web studios. We also have our own central equipment room, with hardware secured via a USP to cover electric outage, plus one flight case production unit," enthuses Remmert.
All of the video workflows throughout the studio space are built around Blackmagic Design kit, including a fleet of Ursa Broadcast and Ursa Mini
Pro Cameras and ATEM switchers to handle multiplayer gameplay, instant replays and reactions.
"The most important thing for us is that the equipment is cost effective, workflow effective and provides a good experience – and Blackmagic does that," Remmert notes. 
Freaks 4U Gaming was named number 47 in the top 50 fastest growing companies according to the champions 2019 list compiled by Focus Business magazine. Its Twitch channel, esl99damage, was among the top-viewed CS:OG Twitch channels. 
This article first appeared in the April 2020 issue of FEED magazine.