Jump Start the Engines: Esports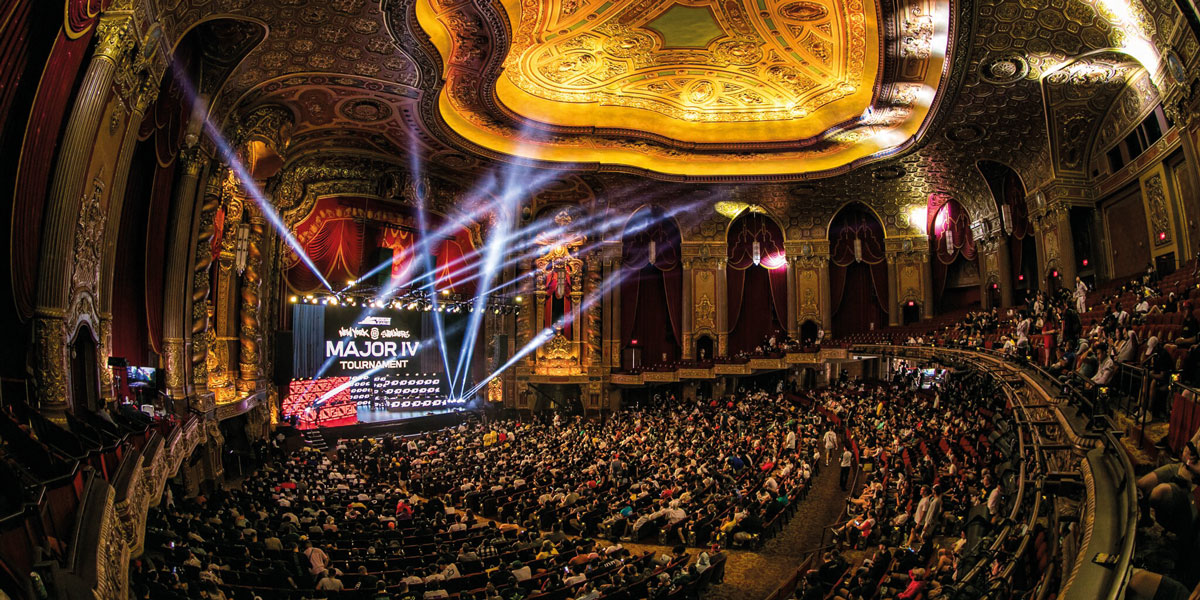 Posted on Aug 2, 2023 by FEED Staff
We've all heard of end-to-end broadcast. But what about end-to-end esports?
In just two years' time, the worldwide esports industry is expected to reach a staggering value of £1866.2 million.
Those in the broadcast and streaming media trades have witnessed this bubble to its current boiling point for the past couple of decades. It's a simple equation: people love competitive gaming, and people love watching gamers compete. A flourishing market, broadcast service providers and technology vendors have been tapping into the realm for a considerable period. 
What about current audience numbers? Well to give an idea, Twitch checked out of 2022 with over 1.34 trillion minutes of videos viewed on its platform – that's tidy. 
But it's not just the platforms and vendors that have been taking advantage of this movement. There are now venues, studios, stadiums and arenas all kitted out and designed for esports productions. Plus, there's been an increase of solution providers innovating creative ways to facilitate these new spaces.
A rising star in this area is Esports Engine. A turnkey esports solutions company, Esports Engine covers every element of a production. It works with gaming publishers, rightsholders, brands and teams to provide production, broadcast, tournament and program design. 
Enter player one
Esports Engine was founded in October 2019 by former Major League Gaming (MLG) execs – Adam Apicella and Ryan Thompson – both of whom brought extensive experience in the industry. They joined an elite team that later became Esports Engine, consisting of innovators for esports that had created and executed over 500 live events from 2003 to 2019.
"Esports Engine is a company that is just four years old, but has a legacy of esports in the competitive video game industry that goes back to the early 2000s from Major League Gaming," says Martin Wyatt, senior vice president of client services at Esports Engine. 
"MLG was one of the first independently owned businesses that realised the potential that existed within the esports industry. 
"By putting on a number of competitive video game tournaments, they funded themselves very quickly and garnered a substantial reputation in being industry leaders. This meant that gaming publishers were in turn happy to work closely with Esports Engine to take their first steps into the space."
Now – with a team of around 200 people and offices split globally in Burbank, Columbus, Ohio, London and Japan – it's pretty safe to state that Esports Engine's success didn't take much of a considerable time to achieve.
"That speaks to how fast the industry is growing and developing," adds Wyatt. "One of the best things about the gaming universe is how dynamic, fast-paced, creative and innovative it is. 
"It often makes things tough to forecast because you can never foresee the next Fortnite or Rocket League. There's always something around the corner that we have to react to, which is great."
As a result, the team at Esports Engine get to work across a multitude of games and have access to a hugely diverse cross-section of gaming publishers and partners. 
"There might be some relatively low-spec remote broadcasts, small studio shows or larger-scale live events. Now, we are expanding into stadiums and arenas with huge crowds – like the Halo World Championship last year."
What's in the inventory?
Alongside Esports Engine's studios in Burbank, Columbus and the virtual realm, its other main functions offer solutions that cover all bases of an esports event.
Here are four key factions of what it covers:
Program design: Able to take on ecosystem designs, go-to-market plans, AOPs and global operations – from consultation and design all the way through to execution.
Production: This involves live event production and logistics management – including creative design.
Competition: End-to-end competition design, turnkey tournament operations and player management scaled from single events to entire leagues.
Broadcast: Providing comprehensive live broadcast production on-site and online.
"Our experience from a live events perspective varies right across the spectrum. But what sets us apart is where we attach our other capabilities – in terms of not just making sure of the basics, like the venue being booked, that the consoles are there and people have a place to play," Wyatt continues. 
"It's the people we have behind the scenes – creating tools, writing rules, enforcing the code of conduct – while at the same time creatively thinking up the look and feel of the shows. This is all while working on the broadcast and booking of talent for the event."
The core of Esports Engine is the development of a close and strategic partnership with anyone it works with, to ensure the delivery of a tailored event that fits their specific needs.
"We always have a close partnership with our partners," Wyatt highlights. "The people we work with often have a predefined idea of what they want to do. So they hire us to execute to that brief.
"On the flip side, we often work with people who are very open to our creative input and want us to be the driving force of the whole event.
"It would be foolhardy of any kind of business in this industry to try and shoehorn people into doing the same thing – because we are dealing with games as the product, which are each particularly bespoke and unique in their own ways.
"Then there are the communities that play and love those games. We're always very sensitive and respectful of that fact." 
The very definition of esports is changing. Its accomplishment of being positioned as an internationally recognised competitive industry is becoming increasingly justified, aided by the facilitators and broadcasters like Esports Engine. 
To learn more, head to the website: esportsengine.gg
Originally published in the Summer 2023 issue of FEED.