Move over for BitMovio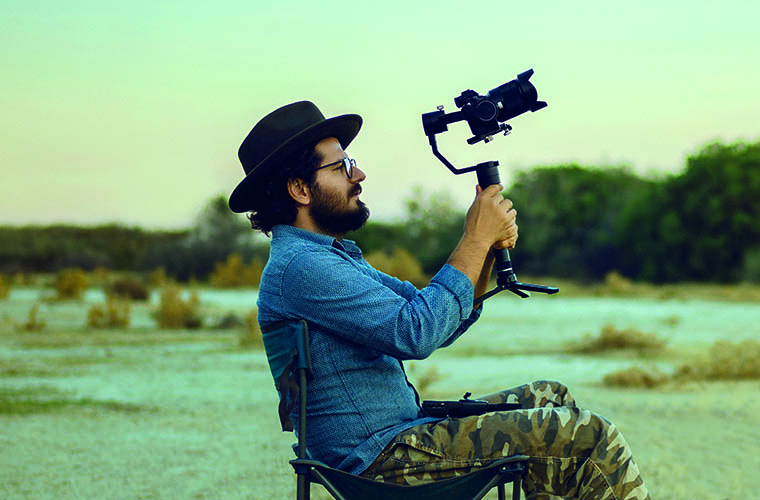 <![CDATA[BitMovio is a new experiment in blockchain-enabled, gamified viewing. Stand aside AVOD and SVOD, here comes game-VOD We're all pretty sure that blockchain is going to be very useful for something – but we're still not quite sure what that something is. While most of us continue to sit on the sidelines, speculating about the future of blockchain in the media industry, there are a number of companies rolling up their sleeves and getting their hands dirty.  How we use blockchain in ten years may look nothing like some of these business models, but these blockchain pioneers are paving the way by trialling blockchain-enabled businesses in the real world.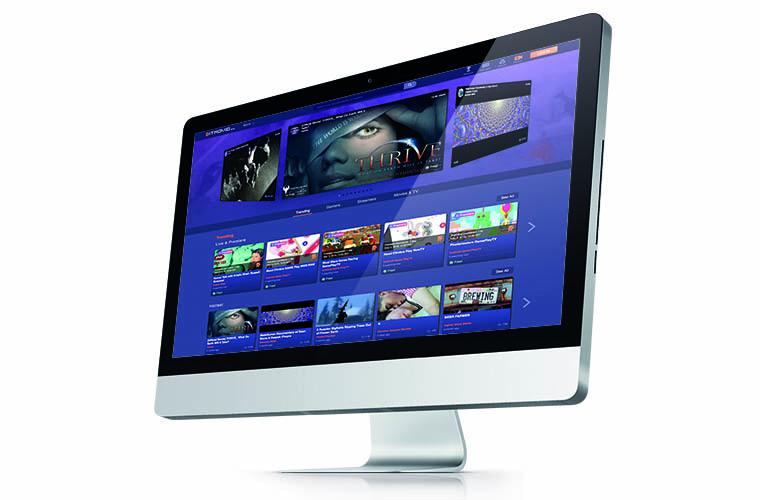 BitMovio's goal is to 'bring a Fortnite-style, gamified experience to video entertainment'. This may sound vague, but the company's founders are anything but starry-eyed fantasists. CEO Simon Zhu added a Masters from Stanford Graduate School of Business to his science and engineering education obtained in his native China and most founding personnel are graduates from Stanford and MIT.
Right now, the big studios are more willing to listen to innovators in this space, because of the disruptions caused by Netflix and YouTube

 
"We saw a huge gap in the video streaming market, in terms of the user experience and in terms of the monetisation," says Zhu. "For consumers, there are really only a few models out there. One is SVOD, which is dominated by Netflix, the other is AVOD, which is dominated by YouTube. And then there is TVOD, which is iTunes or Amazon Video. This is bad for consumers and for creators, because they don't have as many choices." After launching in June 2018, the company spent three months in Boston on an accelerator programme at MIT, then settled in the San Francisco Bay area. The company has raised more than $1.2 million in seed money so far and launched an open beta of its product in February this year via an app and website.
Content
The channel is beginning to add to its content roster slowly but surely, starting with the likes of World Poker Tour, some broadcast TV series and a large number of sci-fi, fantasy and horror titles. Sean Stone, conspiracy documentary filmmaker, and son of director Oliver Stone, has also adopted the platform as his sole online distributor.

 

"All the major movie studios are very scared and so they're trying to launch their own competing SVOD services, but everyone knows that Netflix and YouTube have been in the market for over a decade. They have invested in a lot of their own technologies, so a lot of these new entrants are going to be lagging behind," he says. With BitMovio, Zhu wants to create an alternative platform, offering a new set of experiences and one that emphasises the well-being of creators and customers. BitMovio also embraces the idea of micropayments, small amounts of money for paid-for content, which can add up to a considerable amount for creators when intermediaries are eliminated by direct blockchain-enabled payments.

 

"For some of the older movies or even some documentaries, right now very few people would want to pay even $1.99 to watch these, but they might pay a few cents," Zhu explains. The platform can enable subscriptions as well, with a monthly Patreon-type model, where the subscription payment goes right to the creator. Advertising on the platform copies rewards-based methods more familiar in the gaming world. If a user is trying to engage with the platform or access premium content and discovers they don't have enough Movibits – an in-platform virtual currency – in their wallet, they can watch a video ad or engage with some other advertising material to gain access. "This sort of monetisation has been one of our core innovations; trying to create a really engaging experience and something that is unimaginable in the current SVOD and AVOD world," adds Zhu.
Decentralised marketplace
BitMovio's model as a 'decentralised streaming marketplace' is built on smart contracts, with support for Bitcoin and Ether for payments and rewards. The platform uses the Ethereum blockchain for distributed ledger and smart contract technology. The blockchain-enabled smart contracts aim to see creators and content owners paid in almost real time without value skimmed away by middlemen. To enable this, the company has issued the previously mentioned MoviBits – 'a fiat gateway and economics incentive to build an engaging and trusted community'.
We're going to be able to offer consumers a more gamified, incentivised consumer experience

 
"Think of it as Twitch Bits on steroids," says Zhu. "We have combined the Twitch Bits concept with the crypto one. Users can buy it using a credit card or PayPal and it has a broader range of use cases, such as for tipping and gifting, or to access premium content. Or MoviBits can be earned through various actions on the platform."

 

The MoviBits currency can be purchased or can be earned on the platform by watching ads or potentially by spending their attention on the site in other ways, prescribed by content owners. MoviBits can be used to watch content or to pay or tip favourite content creators. The company has introduced pre-roll video ads on its iOS and Android apps and on web content so that content creators can earn additional revenue for free content. Content creators can choose to enable or disable ads when they publish their free-to-view content.
Building bit by bit
In the near term, BitMovio is looking to build its content library and is casting its net wide to encourage creators of all stripes to upload their content to the platform and become part of its creator community.

 

"Right now our focus is on our own marketplace building, with our own website and apps to demonstrate this gamification model, combined with crypto and virtual currency," says Zhu. "In the meantime, we are also working on a white label solution." Once the B2C platform has proven itself, BitMovio aims to offer this blockchain-enabled gamification model on a wider basis.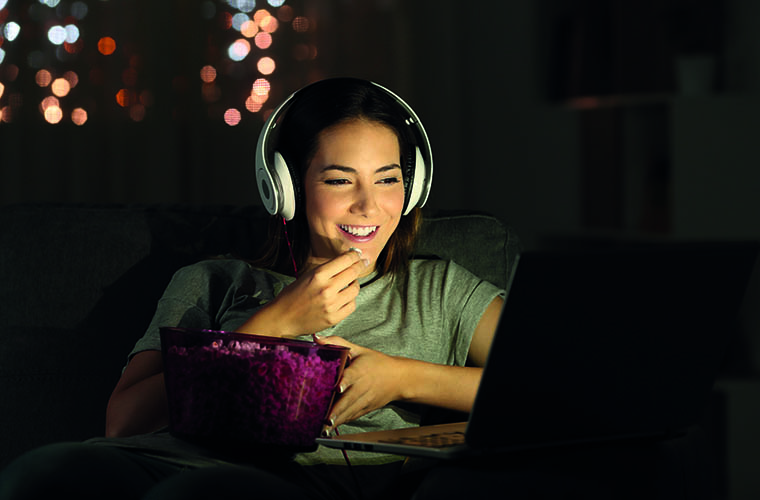 "We can start to talk to the brands and see who has a lot of followers and who wants to build their own direct-to-consumer brands. All the brands copying Netlix and YouTube – or SVOD and AVOD – that's the only thing in the market right now," affirms Zhu. "But we're going to be able to offer consumers a more gamified, incentivised consumer experience."

 

Zhu envisions three types of user for the BitMovio white label platform. Of course, there are major content owners – big studios and TV networks with substantial content libraries and resources. But of particular interest to Zhu are the mid-range companies who have been trying to build their own direct-to-consumer SVOD or AVOD platforms, but find it costly to acquire and retain subscribers. The third group are smaller independent companies that might be hard pressed to roll out their own branded offering, because they are unlikely to have enough content – Zhu would recommend they incubate in the BitMovio marketplace, before moving into the mid-range category. "If we can build our own marketplace model and have a few pilot customers in the medium range, then we can go to the bigger players. "Right now, the big studios are more willing to listen to innovators in this space, because of the disruptions caused by Netflix and YouTube. Everyone knows the danger of these. It will take time, but now the time for them to adopt a fresh solution is going to be much, much shorter." This article first appeared in the May 2019 issue of FEED magazine.]]>