Freedom of e-speech: The blitzchung controversy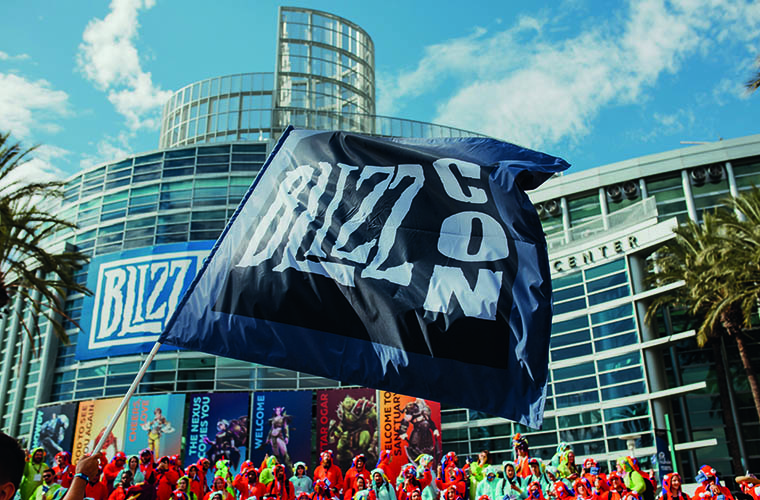 Blizzard raised the ire of esports fans when it banned a player for political protest. When sports become inseparable from intellectual property, what place is there for free speech?
Hearthstone is a free-to-play online card game and esport by Blizzard Entertainment, inspired by the storyworld of Blizzard's iconic World Of Warcraft. Hearthstone tournaments attract massive audiences, and players stand a chance of winning massive payouts. Based as it is on collectible card games, the turn-based game is one of the less overtly bellicose games in the esports world, yet Hearthstone has been the arena for a major public controversy which saw Blizzard, and the world of esports, drawn into international politics.
I want to be clear, our relationships in China had no influence on our decision
On 6 October last year, during the Grandmasters Season 2 tournament in Taiwan, Hearthstone pro "blitzchung" (real name Wai Chung) created a stir by publicly expressing support for the protesters in Hong Kong fighting Chinese control. In a livestreamed post-game interview, the Hong Kong native put on the ski goggles and filter mask worn by Hong Kong protesters and shouted their slogan, "Liberate Hong Kong, revolution of our age!" The stream was cut short soon after.
The next day Blizzard suspended blitzchung from Grandmaster tournaments for a year and took away around $10,000 in prize money he had won so far in the tournament. The two Taiwanese shoutcasters hosting the stream were also suspended. Now would be the right time to note that Activision Blizzard is 5% owned by Chinese tech behemoth Tencent. But Blizzard is one of a whole bouquet of game publishers backed in some way by Tencent. The company fully owns League of Legends publisher Riot Games, owns 40% of Fortnite and Unreal Engine developer Epic Games, and owns pieces of Bluehole, Ubisoft, Grinding Gear Games and Supercell to name just a few. Tencent is also an investor in online chat software company Discord which is becoming a go-to communications tool for gamers and digital creatives.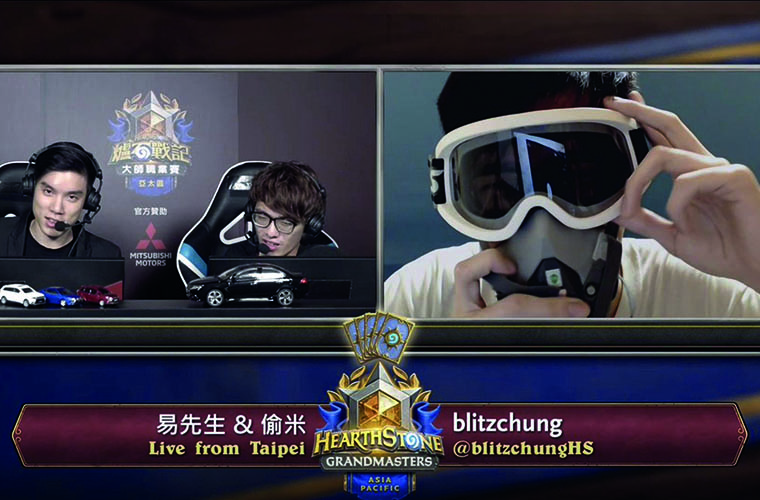 Blitz mentality: Esports champion blitzchung staged a live protest at the Grandmasters Season 2 tournament in Taiwan
Blizzard delivered an apology on Chinese social media site Weibo: "We are very angered and disappointed at what happened at the event and do not condone it… We also highly object to the spreading of personal political beliefs in any of our events… We will always respect and defend the pride of our country."
Although it operates under the Blizzard brand, Blizzard's Weibo account is run by NetEase, which is Blizzard's publisher in China.
We believe in supporting players and encouraging them to engage and to speak out
Blizzard of controversy
The suspensions provoked immediate fan outrage, with the universal assumption being that Blizzard's priority was to serve the interests of a country that not only has part ownership of the company, but is a gargantuan market for the Blizzard brand. There was a rush to boycott Blizzard, a movement with its own #boycottblizzard hashtag.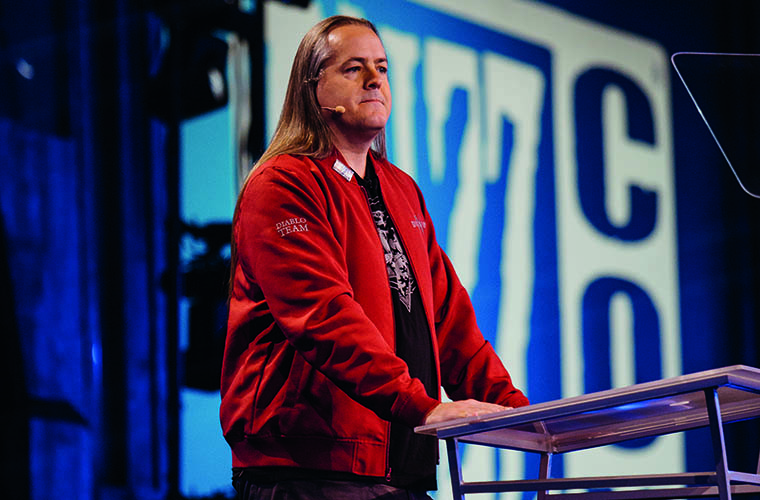 All apologies: Blizzard CEO expressed regret about the blitzchung incident in his opening statement at BlizzCon 2019
The next week, Blizzard Entertainment president J. Allen Brack issued a statement explaining the decision, noting that blitzchung was in violation of the competition rules which clearly forbid drawing the game into public controversy. "Over the weekend, blitzchung used his segment to make a statement about the situation in Hong Kong – in violation of rules he acknowledged and understood, and this is why we took action…
"We hire shoutcasters to amplify the excitement of the game. They elevate the watchability and help the esports viewing experience stay focused on the tournament and our amazing players… The specific views expressed by blitzchung were not a factor in the decision we made. I want to be clear, our relationships in China had no influence on our decision…There is a consequence for taking the conversation away from the purpose of the event and disrupting or derailing the broadcast."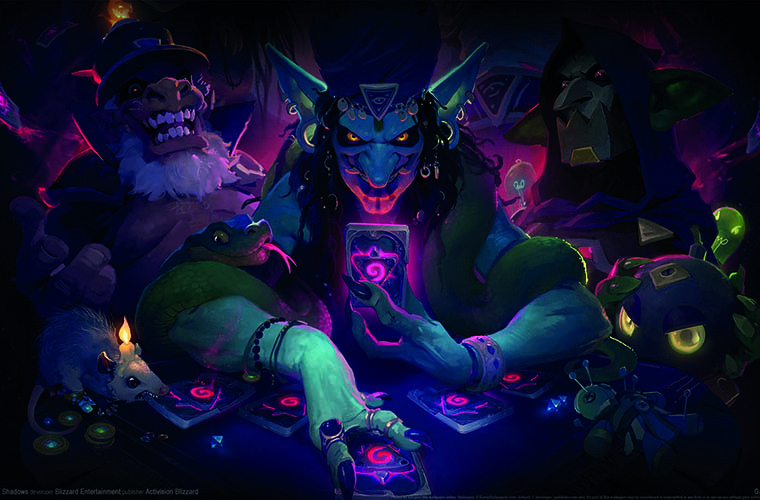 Brack admitted the penalties were unduly harsh. Blizzard returned blitzchung's prize money and reduced the suspensions for him and the shoutcasters to six months. In the meantime, blitzchung, banned or not, had become a celebrity and an accessible public symbol of Hong Kong's anti-China protests. US senators jumped on board, taking an opportunity to score political points, and even Blizzard employees expressed displeasure with acts of protest on the company grounds. Despite the ban – probably because of the ban – blitzchung was signed by American esports team, Tempo Storm. 
Tempo Storm's CEO and former Hearthstone player Andrey Yanyuk said: "We believe first and foremost in supporting players and encouraging them to engage and to speak out on the things about which they are most passionate. In many ways, we value the character and integrity of our players as much as, if not more than, their tournament placings."
Activists and apologies
The controversy came at the worst possible time for Blizzard, with their annual BlizzCon convention kicking off on 1 November in Anaheim, California.
With supporters demonstrating outside the Anaheim Convention Center, Blizzard Entertainment CEO Brack gave his usual BlizzCon opening speech. During it, he addressed the company's reaction to the blitzchung furore, saying "We failed in our purpose. For that, I am sorry, and I accept accountability."
But Hearthstone continued to be fertile terrain for discussions of equality. The next day, esports player "VKLiooon" (Xiaomeng Li) became the first woman and first Chinese player to win a Hearthstone Grandmasters championship and the first woman to win a grand finals trophy
at BlizzCon. She took home winnings of $200,000. 
VKLiooon: "If you want to do it and believe in yourself, you should just forget your gender and go for it"
VKLiooon accepted her trophy with a political message. "Two years ago I remember when I was competing in a huge tournament, I was waiting in line for a sign up and there's this guy telling me you should not be waiting in line here, it's not for you. I want to say to all the girls out there who have a dream for esports, for competition, for glory – if you want to do it and you believe in yourself, you should just forget your gender and go for it."
Of course Blizzard didn't class VKLiooon's remarks as controversial or problematic. But would they have if the company had substantial business interests in a country hostile to gender equality (of which there are a growing number)? Maybe not this year.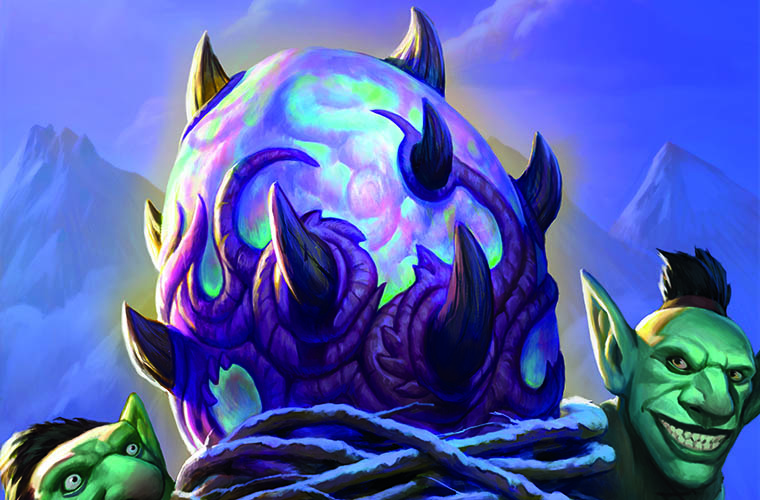 Perseus vs The Titans
The blitzchung controversary has been a catalyst for highlighting awareness of the protests in Hong Kong across the gaming and pop culture world. FEED talked to protesters lined up outside London's MCM Comic Con at the end of October, just days before BlizzCon.
One of the activists, "Perseus", told us: "All we are trying to do at MCM Comic Con is raise awareness, and if it causes one more person to question what happened, and to maybe start researching about what is going on in Hong Kong, then that would be something worthwhile. J Allen Brack further made an apologetic statement at the opening ceremony of BlizzCon 2019, however, many feel that it is too little too late, and does not really address the issues regarding dealings with what is an inherently repressive regime."
Many feel that it is too little too late, and does not really address the issues
Esports and circuses
The world is obsessed with sports. Players, stats, who's up, who's down are an ongoing part of our daily discourse. Sport can therefore be a conduit for rapid dissemination of different kinds of messaging (without sport, the advertising sector might very well collapse). And, like it or not, sport has been inherently political since the days of the original Greek Olympics – whether it's getting representatives from all the surrounding city states to face off for a grand prize or just keeping an out-of-work population out of your hair with bread and circuses. 
Now sports is inextricably linked with international business deals, and increasingly, with tech platforms. In the case of esports, you're not talking about a universal pastime like running or boxing; the game itself is an intellectual property owned by a company – it's sport as platform. Can you imagine a company with licencing rights to the word football™? 
The Blizzard/blitzchung controversy is just one case study of what can happen at the uneasy intersection of technology, intellectual property and politics – and it won't be the last. The case raises questions which aren't going away. In a world where sport is already highly corporate, esports is top of the heap for human competition as fully privatised ecosystem.
When sport activities take place fully in the world of IP – that's intellectual property, not internat protocol – what is the dividing line between consumer and citizen? Do terms and conditions take precedence over free speech? How might player activity damaging to a brand or its investors be policed when the game can be played anywhere on earth? And as we enter a landscape of increasingly granular content localisation, will the tech world's approach to human rights become increasingly localised as well? 
The gaming community carries with it the potential both to have massive influence and to be massively influenced, boosted by its intimate connection with the global video streaming ecosystem. The esports world was built on players saying whatever the hell they wanted while they were streaming their games. That wild west may be over, or it may be about to get a lot more wild.
This article first appeared in the January 2020 issue of FEED magazine.