Start-up: Cut2It, USA, 2010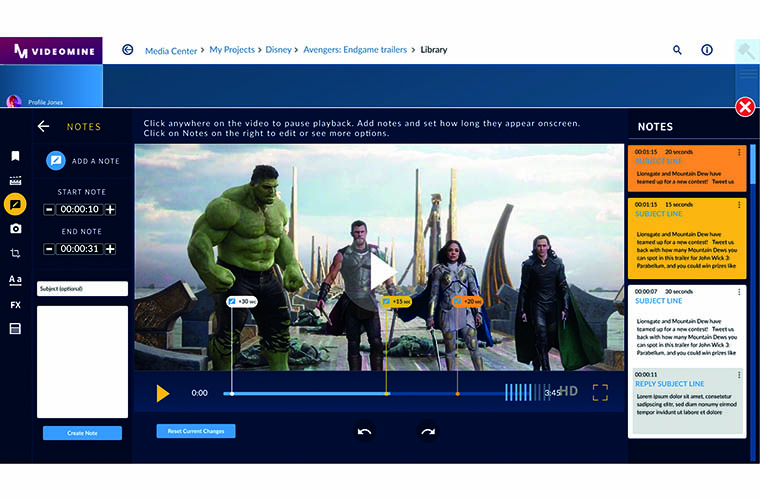 One of the rising stars at last year's NAB trade show: a virtual clipping company which hails from the education sector
Not only did the Maryland-based company win a Best Delivery award at the show but visitors to its booth in LVC's North Hall included large media companies, sports organisations and even US comedian and tech enthusiast Sinbad.
Their interest was in the firm's product Videomine – a patented cloud-based virtual segmentation platform that claims to allow users to easily create clips from a video, with the ability to share and add comments. The beauty of the tool, from the content owners' perspective, is that it claims to be able to constantly reference the original video asset, allowing rights owners to hold on to and track all organic shares of a video asset.
The gap between what audiences want to do and what video content owners enable them to do is still too big
The firm's founder and CEO Gaith Abdo hopes that Videomine will transform these concerns about copyright protection into brand engagement opportunities. "Engagement with social video is where the challenge is now. There are a lot more people posting video clips than still images, but the gap between what audiences want to do and what video content owners enable them to do is still too big," he notes.
Abdo adds that most clipping tools are too elaborate and require users to make several clicks or take the content to different places to do the editing, authorising and sending. "Not only do we do this all in one place but owners are also able to track shares and engagement in one place. We're a one-stop shop".
It took the former architectural engineer three years to develop the core technology, which he started working on in 2010 after trying to isolate 30 seconds in a ten-minute video of his granddaughter's first steps.
Because Abdo worked as a trainer at the time, the education sector has been the firm's main focus and an early application was engaging students in key lecture material without having to use multiple platforms to cut, clip and annotate.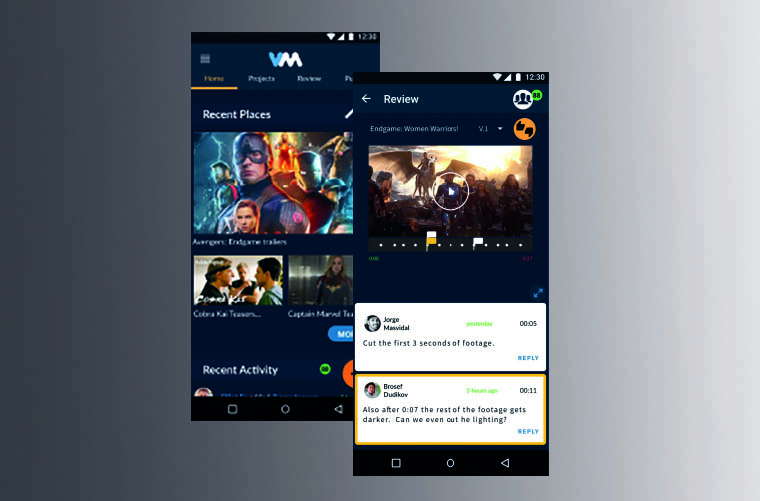 The first cut: Videomine from Cut2It enables virtual clipping, tracking and analytics
Current clients include NPOs such as the Education Development Centre and use cases have included using the tools to train trainers and also to create engagement around training videos that enable niche communities to share additional video and audio.
This, says Abdo, is what cut2it is essentially all about: "Allowing people to easily create their own communities. If you are interested in a specific subject we allow you to isolate discussions in a single click," he says.
Cut2it's latest product, Videomine, marks the firm's official move into the entertainment industry and it is an engine which sits on top of the original product, enabling virtual clipping as well as tracking and analytics.
Abdo adds that while Videomine's back end is complex – harnessing sophisticated permissions architecture and speech recognition software – the firm has invested time and money in making everything is as easy to use as possible; "so that we can grab the market quickly," he adds.
The cloud-based service is currently available on licence and prices vary according to the services that clients chose to opt for: cut2it offers streaming and encoding services, as well as the option of integrating and customising the product to work with existing platforms.
While Abdo acknowledges that the bootstrapped business is chiefly B2B, there is also an app planned for Android users, with iOS to follow, and in Q2 of this year a freemium version is also scheduled to hit the market.
This article first appeared in the January 2020 issue of FEED magazine.