Pro streaming for junior sports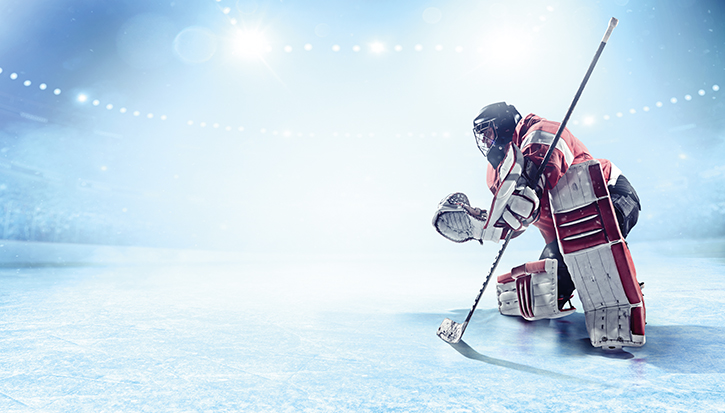 Pontus Eklöf, COO of LiveArena, was quick to realise the potential of the Internet as a means of distribution. He used this headstart to  carve a unique niche in youth sportscasting across the Nordics.
Around 15 years ago, a group of Swedish broadcast veterans got excited about the shift from analogue to digital TV that was taking place in countries around the world. The digital switchover (still in progress in some countries) promised an increased channel space, greater opportunity for niche channels, new types of interactivity and a host of other features. But the new technology didn't quite meet their expectations, as Pontus Eklöf, COO of Internet broadcast company, LiveArena remembers.
Eklöf says, "Quite early on we realised this wasn't going to be the big game changer. We saw that the significant change was actually going to be on the Internet, not in the switch from analogue to digital. So we started looking at what it was possible to do on the Internet. We thought we'd get our usual production team together and we'd be ready to go."
But Eklöf and his colleagues discovered that delivering a production over the web was a different scenario from what they were used to doing in television. They needed bandwidth, storage, a whole lot of things that hadn't been issues until then, before they could fully utilise the Internet as a means of distribution. 
PONTUS EKLÖF saw that the big opportunity was going to be on the Internet, not in the transition to digital.
In 2005, they launched their first Internet platform, based in Stockholm, called MPS Broadband. The company became LiveArena, a specialist in delivering live on-demand TV channels over the Internet to any device. The company's first success has been a global platform for delivering youth sports. "We realised early on that you could do live over the Internet," Eklöf says. "By coincidence we started working with the Swedish subsidiary of Canal Plus, which is big in the Swedish market with sports rights. We suggested to them they might want to do live streaming with sports. They worried that to do so would be cannibalising their own rights. But the company was coming up for sale, and the owners thought, 'Well it's a not a good business decision in the long term, but maybe we can raise the value a bit in the short term by adding this live-streaming service'."
LiveArena (still MPS Broadband) got the go-ahead to live-stream one game of the Swedish Hockey League each week. "They charged more, at a lower image quality than the TV broadcast games, but it very quickly became their fastest growing business segment," says Eklöf. The company began looking for other opportunities to expand its streaming service. This was a decade ago, with the technology still in its infancy. "The structure back then was you had to lease servers and capacity with operators. There were CDNs around, but the cost was still quite high. There was a piece of the puzzle missing."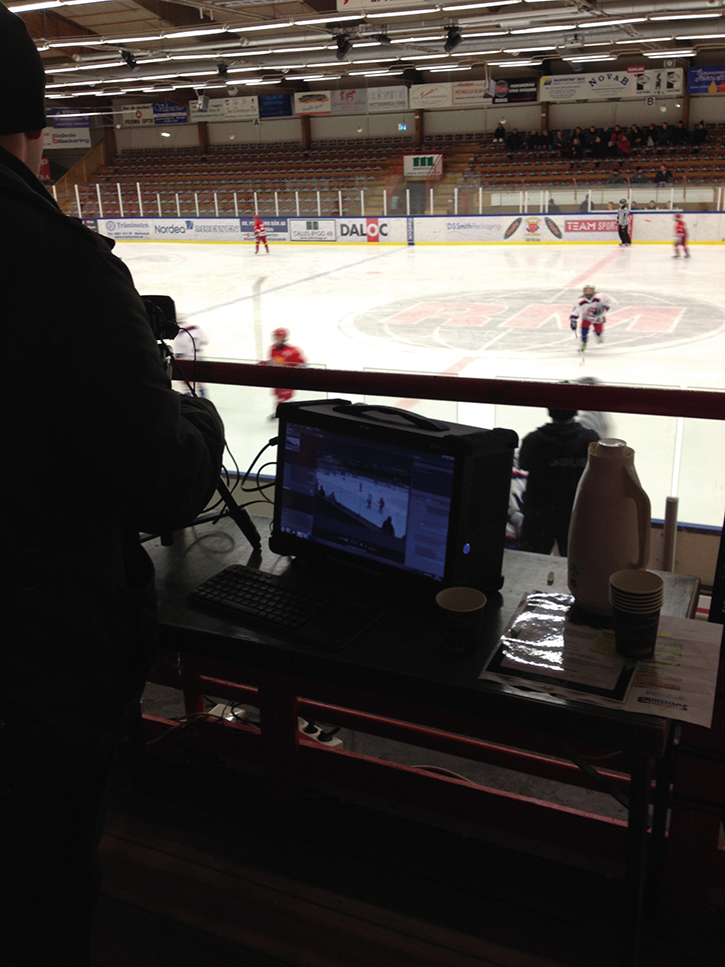 ON POINT LiveArena was initially hired by Canal Plus to live-stream one game from the Swedish Ice Hockey League each week.
"We realised early on that you could do live over the internet."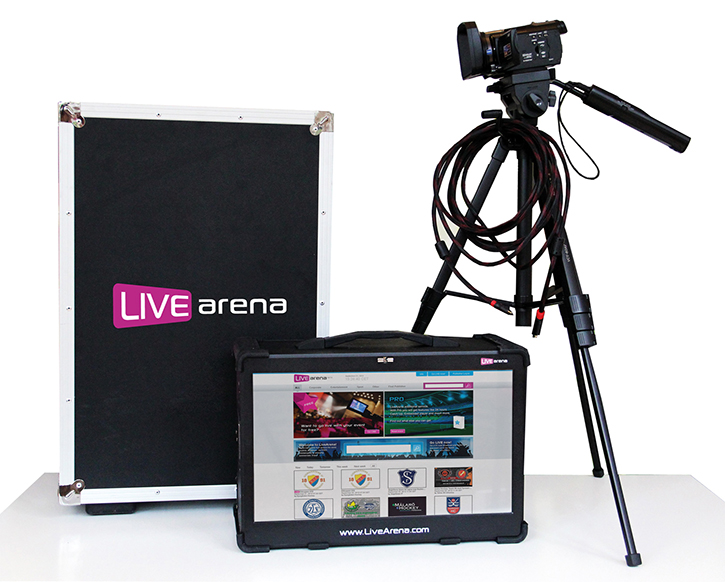 The full package Simple production facilities were installed in 250 ice hockey arenas across Sweden ahead of the creation of Swedish Ice Hockey TV.
That piece of the puzzle fell into place when LiveArena began talking to Microsoft, which was just launching Microsoft Azure cloud platform with its Azure Media Services for premium video streaming. Microsoft debuted Azure Media Services with live streaming of the carrying of the torch for the 2012 London Olympics.
"We took all our experience that we had acquired and moved that onto the cloud," says Eklöf. "In parallel, we had been talking to the Ice Hockey Federation in Sweden – we had been working with them on their premium rights. We told them they had an uncapitalised right in youth ice hockey. They couldn't sell the rights to a broadcaster at that time, but they could provide their own channel."
In partnership with the Ice Hockey Federation, LiveArena equipped 250 ice hockey arenas around Sweden with simple production capabilities, using mid-range Sony camcorders and Internet connectivity, and built a system for broadcasting junior and youth ice hockey. The result, aimed at family and friends, was a subscription service called Swedish Ice Hockey TV. "The service is still up and running and is broadcasting about every Swedish ice hockey game there is. We do 10,000 ice hockey games annually and have an archive of about 50,000 games."
The service is also spreading to other countries. LiveArena has begun working with the National Sporting Federation of Norway, streaming additional sports, as well as other sporting federations in Sweden outside of ice hockey. Norway took things a step further and wanted to have increasingly sophisticated productions for the more advanced players, including multi-camera shoots, scoreboards and graphics and commentary. "We needed to figure out more advanced solutions. We developed a sturdy computer that would work in cold ice hockey arenas and be rugged. We needed a good software solution and chose Telestream's Wirecast."
There are 80 of these production kits distributed to higher end hockey arenas in Sweden and Norway. In Norway, the gear is also used for second division senior ice hockey as well as the higher junior games. The simplest production set‑up provided by LiveArena involves camcorders and an encoding application developed by the company that allows users to create a simple scoreboard. The more advanced production kits are enabled for two-camera set-ups and advanced scoreboards and graphics, and include Telestream's Wirecast streaming production software. Wirecast has seen an explosion of use in recent years as live streaming expands to all sorts of verticals. The software is offered in two versions. 
Wirecast Studio allows unlimited capture, production and encoding of both HD and SD video sources for live streaming to multiple servers and platforms. In addition, Wirecast Pro offers eight-track audio output, replay, support for more capture devices and IP cameras, web stream input, programme feed output, live scoreboards, virtual sets and ISO recording. LiveArena has an agreement with incumbent Swedish telecom operator TeliaSonera to provide connectivity in the arenas with a dedicated 2 or 4Mbps upstream connection for streaming to the cloud. In addition to ice hockey, LiveArena's junior sports offering is also streaming netball, volleyball, and Norway has added martial arts and handball.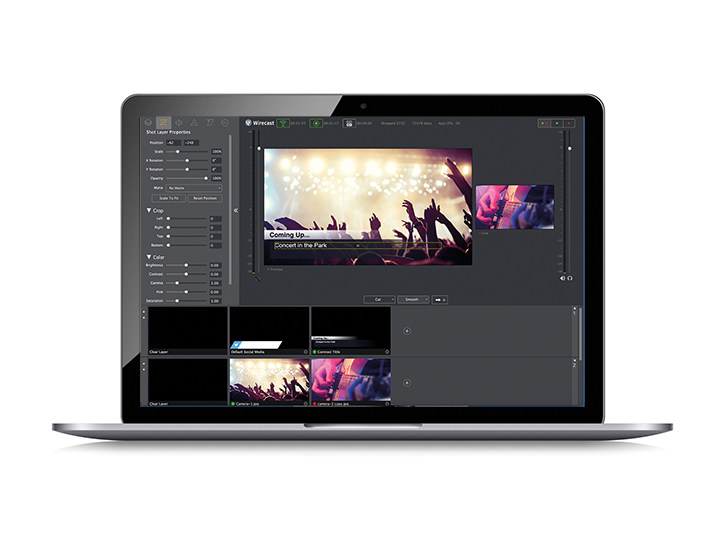 Down to the Wire: The more advanced production kits used at higher end hockey arenas in Norway and Sweden rely on Telestream's Wirecast software.
This article originally appeared in the March 2018 issue of FEED magazine.