Sodium for a sustainable future with Salt-E Dog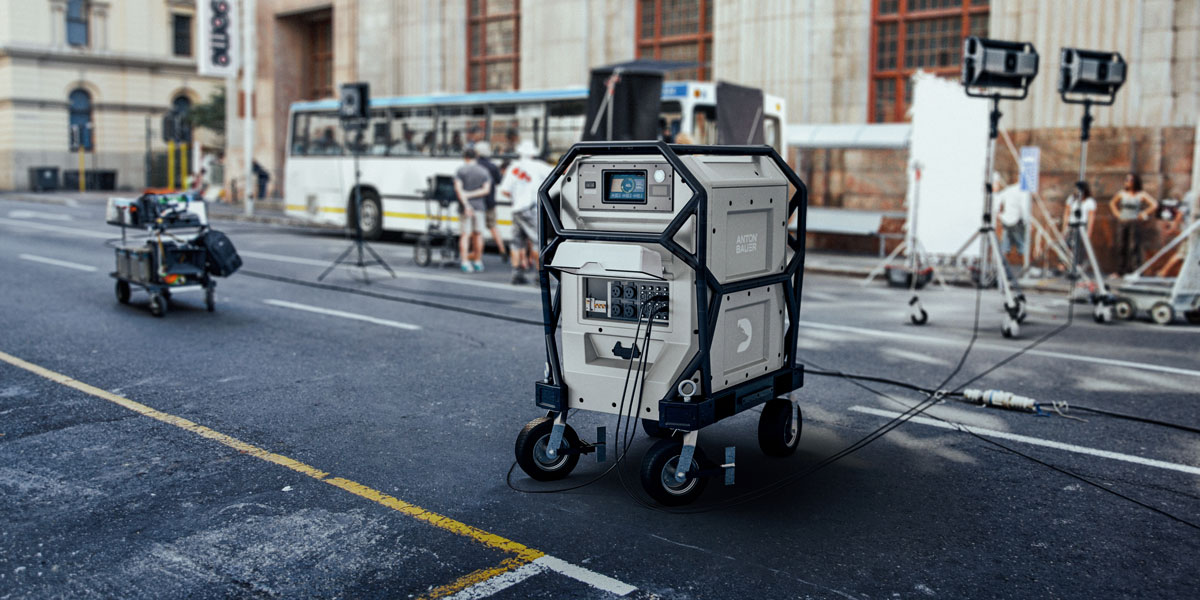 Posted on May 31, 2023 by FEED Staff
Anton/Bauer unleashes the future of sustainable film and TV production. But how effective is the Salt-E Dog power generator for the media and entertainment industry
Fuel consumption accounts for up to 58% of greenhouse gas emissions on film and TV productions, according to the Sustainable Production Alliance (SPA) Carbon Footprint Report. As we well know, the burning of diesel produces harmful levels of CO2 and NOx, but Anton/Bauer thinks it has the solution – enter the Salt-E Dog.
Powered by sodium chemistry, the Salt-E Dog promises consistent and reliable power via a sodium-based 9kWh mobile power source. It also is no-emission making for a more pleasant shooting environment for production crews and actors, while its near-silent operation makes it more versatile.
With its compact design and quiet operation, the unit eliminates the need for lengthy cables. It is worth noting that it is 100% recyclable and has a lower environmental impact compared to lithium-ion alternatives.
'Safer than fossil fuels generators and lithium power supplies', the Salt-E Dog helps deliver on sustainability pledges.
For more information, head to the Anton/Bauer website.