Start-up: Spalk, New Zealand, 2015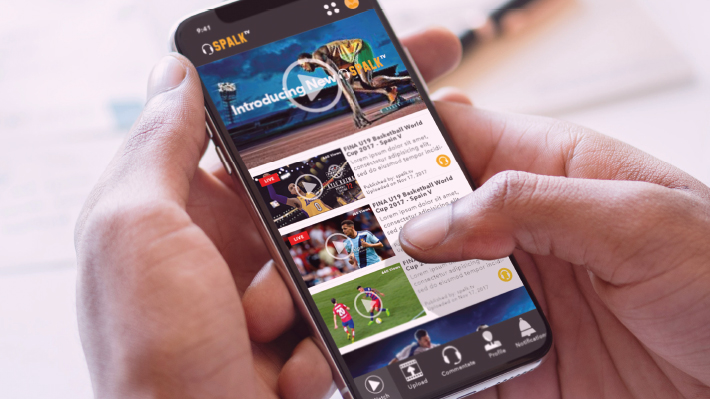 Like many of the best tech start-ups, Spalk began with two friends messing around on the internet.
Auckland-based Ben Reynolds and Michael Prendergast wanted to entertain friends and family with their alternative sports commentaries, which they shared via social media, during televised events.
It wasn't long, however, before they'd amassed 10,000 followers who were all muting their TVs to listen to the pair's bespoke commentaries.
Early on, they took user feedback seriously. "We'd get complaints from people that the audio was up to two minutes out of sync. Everyone was watching the same images on the TV but the audio would take time to process through the internet," recalls Reynolds, the company's chief executive.
The two engineers were both confident that they could hack something together to solve these sync issues, and that's when Spalk was born.
After an initial £400,000 funding round (some of which came from Reynolds' former employer, the New Zealand-based VC Sparkbox Ventures) the product has been refined so that it can sit entirely outside a broadcaster's production workflow.
We are starting to see teams, leagues and conferences going direct to consumer
"It was really important that the system didn't interfere with other operations such as ad insertion or authentication gateways," says Reynolds.
Their first customer was local New Zealand broadcaster Maori TV – which approached the start-up because it wanted to use Spalk for its multilingual and fan commentary.
"They saw some really good numbers on their live events and that gave us enough confidence to quit our jobs and launch this as a full time venture," says Reynolds.
Other clients include international basketball association FIBA, which used Spalk to cover its Under-19s World Basketball Championships in Cairo last year, utilising 90 commentators and five different languages. Another customer is Malaysia-based Sports Fix – a 'Netflix for sport', which spans 50 different languages across 20 different Asian countries.
Reynolds adds that, beyond linguistics, Spalk enables broadcasters to customise content to scale and presents them with the opportunity to attract new audiences to sports, for example, to select specific influencers or commentary that is more appealing to their demographic.
Spalk claims to be the only software-based product to offer multiple audio feeds and, according to Reynolds, the tech is "cheaper than any proprietary hardware by a factor of 100".
Networks are charged on a per viewer basis (anywhere between 1p and 8p depending on the number of viewers they have). For big US networks such as ESPN that produce megacasts requiring $4.5 million trucks outside multiple commentators' houses, Reynolds believes Spalk could be a game changer.
The eight-strong company is now spending more time in the US, to drive growth, although this is providing new challenges.
"Not only do we sound different, the business looks different – we tell potential customers about the good traction we have in foreign markets – but it's hard for them to translate that into what it means for theirs in the US."
But Reynolds is stoical in his belief that the product that has a proven track record, and is getting more fans and new demographics watching content, thus driving more ad spots and increasing subscribers for sports broadcasters at a marginal cost.
He's also convinced that this is the right time to launch in a market that's experiencing a disintermediation of content owners.
"It used to be that in every market you had one cable company or a few broadcasters who own everything. Now we are starting to see teams, leagues and conferences going direct to consumer themselves.
"We now have a bunch of different partners at all levels of the value chain and we're super excited about it."