Start-up: Kinow, France, 2015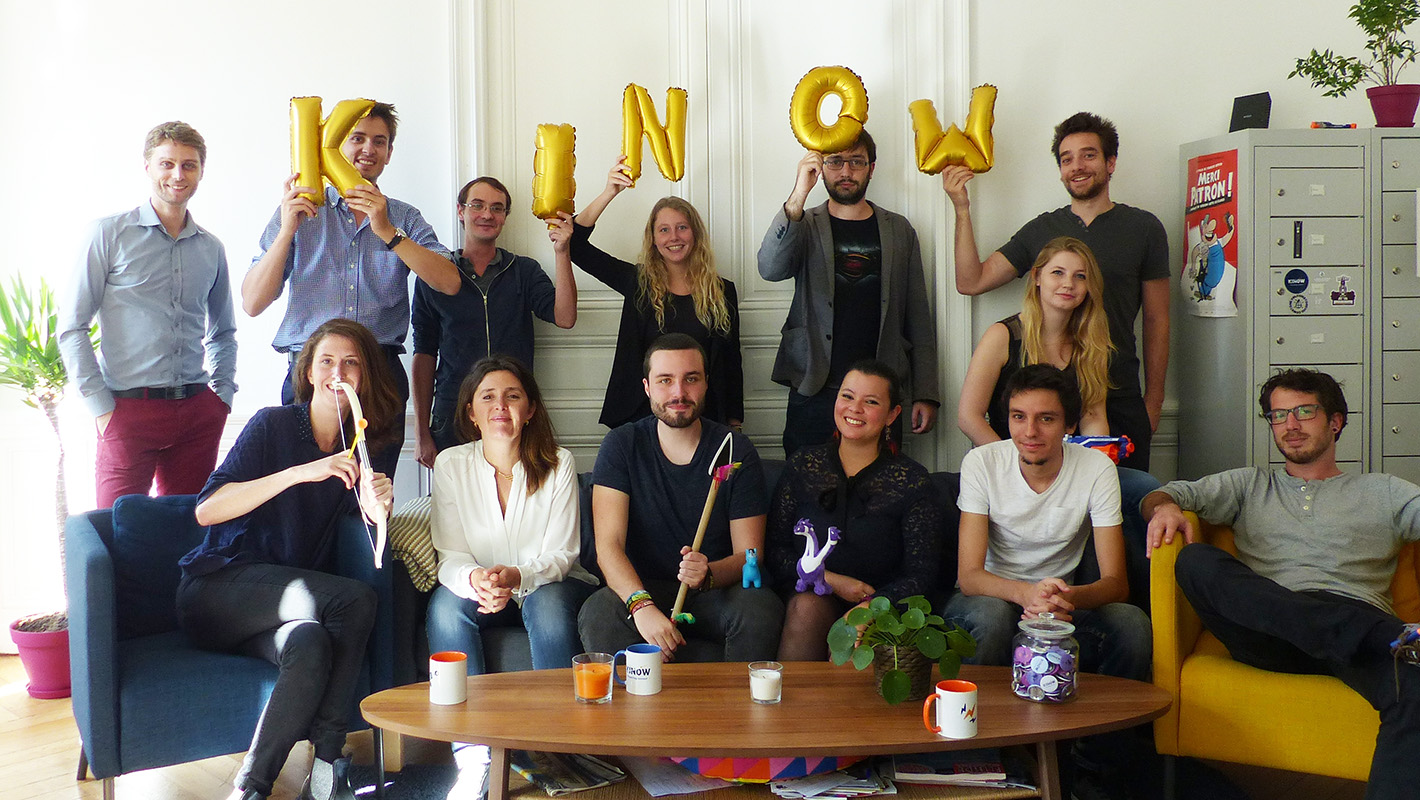 If you're a niche OTT player and you've finally got people to a place where they're prepared to view or buy your content, the SVOD experience needs to be seamless, according to Pierre Antoine, co-founder and chief executive of Kinow.
"Budgets and time-to-market are decreasing but user expectation has grown in terms of quality and experience – Netflix and Amazon have set the bar high," he says.
Antoine launched Kinow's video-based content management system in 2015 to address both the opportunities and challenges niche content players face in the fast-moving online video market.
The AWS hosted platform offers content owners a turnkey solution with over 40 services to help manage, market and monetise content. The transaction element of this service has enabled Tenk, a film festival in the South of France, to transform its site into a curated SVOD offering, and Kinow technology powers kids' content portal Okidoki's subscription service.
Payment gateways, particularly ones that set up recurring payments, can be tricky to implement, says Antoine, but fortunately he was able to tap into the expertise of his co-founder Philippe Sang.
In 2007 Sang developed PrestaShop, an open source e-commerce tool for online stores. Sang and Antoine met when the former was working on a module to turn any PrestaShop store into a video store with secured streaming.
The pair sold several hundred licenses, and developed the technology further to address the needs of today's SVOD market.
Given the current hype around blockchain, which was developed as a digital ledger, is Kinow experimenting with this technology for its e-commerce platforms?
"We're looking at blockchain," Antoine confirms. "It's a really interesting way to secure content, and it's something that we eventually hope to add to our solution. At this stage it is more of an experiment, although it could be a game changer for online video payments within three years."
Do not redo what someone is already doing better, connect to it!
When Kinow launched it started by targeting small companies, often with a little more than a dozen titles, but after only a few weeks on the market, the firm was approached by media companies, TV channels and sports federations. Such was the demand, that the firm, which now employs 13 staff, applied for a second round of seed funding.
According to Antoine, the bigger players were attracted by the statistics and business communication tools that the Kinow CMS is capable of generating.
"The main issue that media companies and telcos have is that their existing infrastructure is not usually automated and their user data is not centralised, it exists within several different tools that don't talk to each other," he notes.
To this end, Kinow's CMS is powering PMU's equestrian TV channel EquidiaF. "The technology centralises all the data from the channel's business tools and their video streams (live, replay, VOD) in an automated and transparent way," says Antoine.
Other clients include software companies looking for advice on infrastructure, automation, business intelliegence tools and data centralisation. Some of these companies may be viewed as competitors but Antoine argues that consultation can work both ways.
"We're always willing to connect with other software companies to improve the range of features offered to our customers. We have a motto  'Do not redo what someone is already doing better, connect to it!'. We want to assess the best tech providers in our market and partner with them."
—
This article first appeared in the April 2018 issue of FEED magazine