Start-up: Newsbridge, France, 2016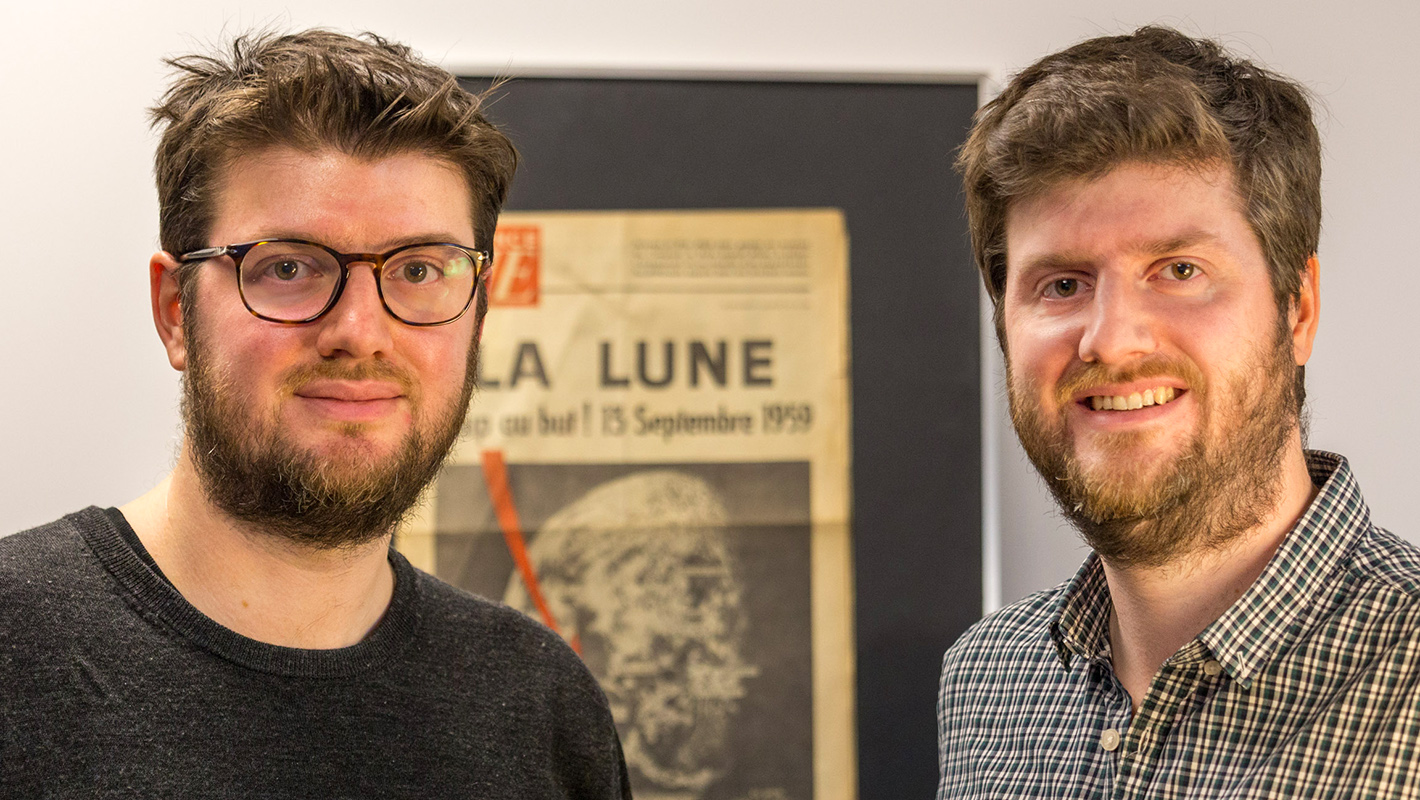 Posted on Apr 22, 2018 by AnnMarieM
When you think of digital start-up twins, the Facebook-suing, Olympics-rowing Winklevosses may spring to mind, but for the Paris-based Petitpont twins setting up their own company was simply a move that made sense.
Frederic Petitpont had spent ten years working in digital CRM marketing for agencies in London and Paris, while his brother Philippe worked as a broadcast engineer for TF1.
Both became interested in streaming technology and how it could transform businesses, and were facing some of the same issues when it came to uploading and sharing video content. The biggest bugbear was that the indexing and contextualising of video footage, whether created on an iPhone or acquired by a top-end broadcast camera, was often poor.
Their solution was Newsbridge, a stream-based processing engine for both file and live content that users can access via a web browser. The platform can automatically sort video footage, generate live clip edits while shooting is still taking place and, using AI, highlight relevant content. As brands produce more content live and real time, they are starting to organise themselves like newsrooms
The processing – analysing, quality control and encoding – is not run sequentially, but is done in parallell, with all steps processing simultaneously.
"Newsbridge supports any protocol, any camera, and we can do this in real time. From the moment you start to shoot, it is accessible on the platform and you can already view it and analyse each picture," Frederic Petitpont, now the CEO, explains.
For busy newsrooms the advantages are obvious, and early adopters include Newsbridge CTO Phillipe Petitpont's old employer, TF1.
The technology was also used by the producers of a documentary filmed in the Bolivian desert, which required the production team to deliver short promotional videos for social media.
"They were using cellular data and, on the Paris side, teams were extracting the content so they could publish video teasers. Transmission was slow but using our platform meant that they could start working on it straight away," Petitpont says.
He adds that Newsbridge is revolutionising the user interface in newsrooms. "The ability to see what the journalists are doing on the ground from a web browser is a true revelation for them."
One of Newsbridge's first clients however was Adidas, for the 2017 Handball World Cup in France. The brand and the organising committee wanted to deploy a cloud-based newsroom capable of centralising all media produced and gathered at the event. More than 150 users across a dozen different organisations live-produced more than 200 hours of video and over 200.000 photos.
"We weren't necessarily thinking of brands as customers at this point, but it makes sense. As brands produce more content live and real time, they are starting to organise themselves like newsrooms," Petitpont says.
Newsbridge licenses the platform out to TV channels on a monthly basis using a fee based on media consumption.
Brand events-based membership is calculated for the duration of the event and factors in the number of users and amount of data.
The technology is also integrated into several third-party applications, including the live video uplinker TVU, Adobe, Aspera and AWS, the latter of which is where part of Newsbridge's infrastructure is also hosted.
According to Petitpont, the main goal for this year is to improve recognition on the indexisation algorithm and to improve context. He explains: "There may be a clip of [French president Emmanuel] Macron standing next to someone and giving a speech in front of a large crowd. If you use packaged recognition tools, they will tell you that the gathering is a wedding rather than a political meeting because they see two people together in front of a table giving a speech to a crowd.
"We can change the algorithm and interpret it as a political meeting. But you really do need to get to know your customer's business and to talk with them because without this context, AI is useless."
The company's research and development is partly funded by the French Government and public funding organisations such as Centre National du Cinéma et de l'Image Animé. The investment has also meant Newsbridge can take on more developers. The hiring process has reassured the brothers that they're on the right track.
"Philippe and I were asked to take a personality test as part of the recruitment process and it revealed that we were the perfect match," concludes Frederic.
—
This article first appeared in the April 2018 issue of FEED magazine.