Start-up: Artomatix, Ireland, 2014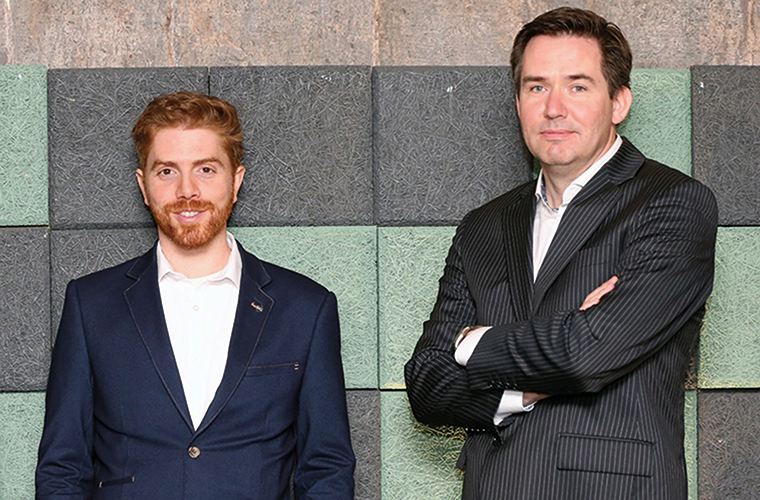 In an auction two years ago, the AI-generated portrait of a fictitious man, The Portrait of Edmond Belamy, sold for £341,000 at Christie's in New York. People began to ask: 'Can machines be more creative than humans?'

Creative AI is a field that has underpinned Eric Risser's entire career, and while he's not planning on using algorithms to create a series of 21st-century Old Masters, he does believe his start-up, Artomatix, can solve some of the pain points in industries using 3D-generated graphics.
A PhD course at Trinity College in Dublin brought the American academic over to Ireland from Florida by way of Columbia, where he published papers on creative AI and neural networking. After completing his research 2012, and now Dr Risser, he remembers thinking he'd reached a crossroads. "I'd spent the best part of half a decade researching a topic there appeared to be no industry for – but I didn't want to stop working in it," he says. 
Risser then went into a series of incubator hubs to work on his software – forming Artomatix in 2014 – and began a journey that would eventually see the company attract millions in funding, with clients that include half of today's top Triple-A gaming companies.
"Creative AI is basically combining things – taking basic experiences and knowledge from your entire lifetime and mixing it together with your brain to create new scenarios," explains Risser. "My idea was to extrapolate some of the concepts I'd worked on – such as multi-scale texture synthesis, synthesising image hybrids and people, as well as 3D geometry, and use it to try and solve problems in industry." 
One key focus has been to help the video games industry achieve a new level of photorealism in CG 'at the press of a button'. He explains that the bark on a tree never looks very realistic in 3D-generated imagery, and surfaces like brickwork and concrete can appear too smooth. Where there is detail, it requires hundreds of man-hours as each consecutive frame is worked on. Using a tree as an example, Artomatix's texture art application ArtEngine claims to allow the rendering of bark in several different realistic patterns, even taking into account tree type. 
The leaves can also be varied, and not every blade of grass need be the same height or colour or shading. The software can also do the same with people, right down to the pores and wrinkles in their skin. "It doesn't do everything, but we can cut timelines on 90% of the work to 10% of the time," Risser adds.
The software can also do more – generating animated 3D imagery from a smartphone photo and, as well as Triple-A gaming companies, the software has been well received in the building design, interior and product design sectors for previs purposes and client walk-throughs. 
And, in an exciting development for the OTT world, the start-up is working with the Intel-owned Irish company Movidius on using AI to convert low-resolution digital video streaming content to HDK. The tool, called Enhanced Player, will enable content suppliers and broadcasters to stream older low-res video material at bandwidth-saving resolutions.
My idea was to extrapolate some of the concepts I'd worked on – such as multi-scale texture synthesis – and use it to solve problems in the industry

 
When Risser embarked on his creative AI journey ten year ago, processing power had yet to catch up with the algorithms he was working on, but now 3D artists have powerful desktops with processors capable of driving this software. This was something Artomatix chief executive Joe Blake recognised after he was headhunted from Red Hat Ventures two years ago to run the company.
Recognising that demand for 3D graphic content has grown beyond the talent available, Risser says it was Blake's decision to focus on the high-end enterprise and pull back from the low-end mass market consumer offering it had, up until then, been targeting. 
Others quick to realise the company's value include graphics processing outfit Nvidia and Enterprise Ireland – which has so far invested over €1.5m in the venture – as well as VCs such as Suir Valley, Manifold Investments and Milan-based seed investor, Boost Heroes. 
Risser doesn't think AI will replace the jobs of gaming artists, but he says it will help them complete the 'mathy', more process-driven tasks quickly, enabling them to focus on creativity. This is neatly summed up in the company's motto: 'Great art takes time, make more of it'. 
This article originally appeared in the September 2019 issue of FEED magazine