Start-up: One Hamsa, Israel, 2016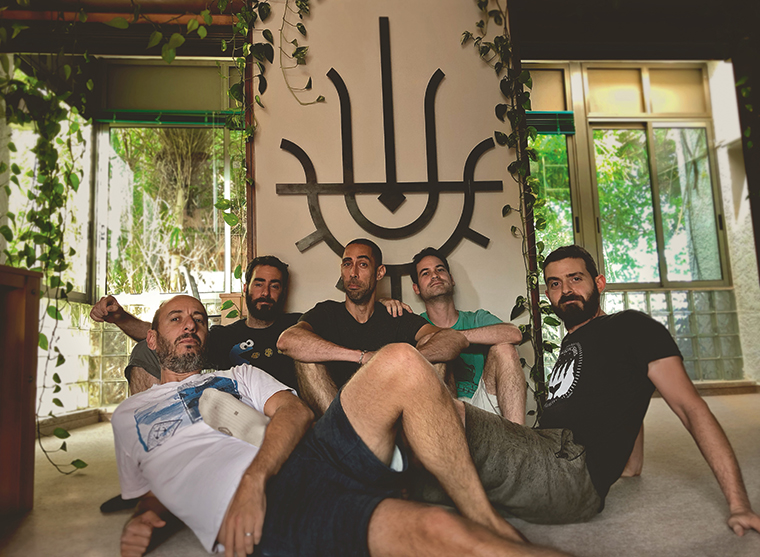 The Hamsa hand is an ancient Middle Eastern amulet symbolising happiness, luck, health and good fortune. In Hebrew, it also represents the number five. So, for five Israeli developers looking to stake their claim in the VR gaming market, the name is appropriate.

The three-year-old start-up released its futuristic squash-in-space title Racket: NX on the Oculus Quest this summer – One Hamsa's first move into the VR games market. The game, inspired by old arcade titles, as well as the cult eighties sci-fi film Tron, enjoyed success last year when it launched on Steam as a PC game. And now, says Dave Levy, the chief creative officer, the VR version will give the three-year-old company an opportunity to "grow with the market". He adds: "There is this huge, untapped potential in VR games development and Racket lends itself well to wire-free VR." 
The multiplayer game is a venture between One Hamsa, TV company Keshet International and Waves Audio, which produced tracks with positional audio to create a 'realistic' sense of auditory presence. Some 'glitchhop' bands were also commissioned to create soundtracks for the experience, which Levy says aids players to "get into the flow and the rhythm of hitting the ball."
Levy says Racket: NX was "designed with an esport mindset", but because the user base for VR games is low, he feels it will be a while before they pack out arenas in the way League of Legends has. The small VR consumer base means there's far less competition from Triple-A competitors, but being early to market presents other challenges. 
One issue is the paucity of conventions or basic rules available to games designers. "You're working from the ground up, and there are also lots of technical and low-level hurdles to overcome," says Levy. "This makes it difficult to think in terms of high-level more complex projects while the basic stuff is still being mapped out," he adds.
How do you convey the surreality of being inside a VR game in a video?

 
Levy points out that it's also difficult to market games in the video trailer format, common for most PC titles. "How do you convey the surreality of being inside a VR game in a video?" As a result, VR games designers are tending to keep things simple and relatable. 
Levy adds however that One Hamsa is keen to take the medium the next level and it is currently working on a more "narratively driven" title. According to Levy, Racket: NX has performed well on Oculus in the first month since its release on Quest: "Compared to the first couple of weeks when we launched on PC, we've sold four times as much," he says. "There are currently 1500 daily active players and the rush hour peaks at maybe 100 concurrent players. This might seem small compared to PC games, but these are good numbers in terms of VR." 
He admits, however, the venture is not self-sustaining. While Racket: NX is in the top 10% of VR games in terms of sales, it is "far from profitable or even breaking even with development costs". Like many VR games developers, One Hamsa takes on commissioned projects for mobile, medical and other commercial companies fund its VR game development. 
The five co-founders – who all know each other from school, flat shares and games jams – have ruled out adding partners or investors in their studio, which they regard as  "more of a second home than a business" – and they remain united in their mission to sustain the company with their own games. 
Levy thinks mobile VR gaming might prove to be the Hamsa hand that VR needs, paving the way for more mainstream adoption. He says: "There will always be a space for high-end VR, but in terms of mass penetration, mobile is our only hope. If you look at Apple's A12 processors, those things are monsters. With a third- or fourth-generation processer, you won't need a PC – but that might be a dozen years down the line."
This article originally appeared in the September 2019 issue of FEED magazine