Start-up: iKast, France, 2018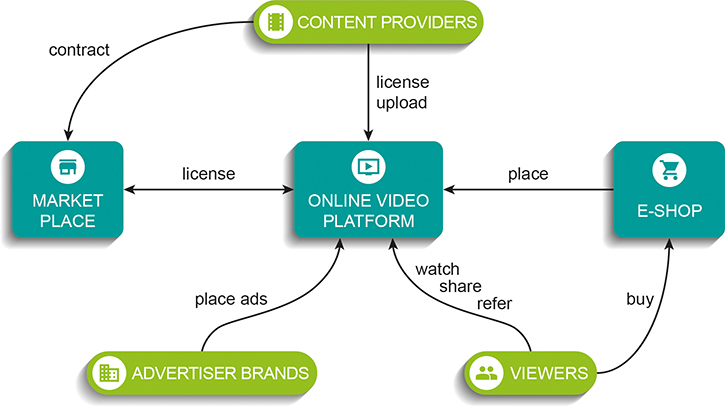 iKast uses blockchain to offer an independent rights management marketplace, complete with verification. 
Unlike many entertainment blockchain businesses, iKast isn't trying to offer a solution for everything. It is not a VOD platform, it won't find crew for you, or pay them in cryptocurrency. iKast uses blockchain to offer an independent rights management marketplace, complete with verification
By the time Cédric Monnier founded iKast, he already had a six-year-old Paris-based OTT business called OKast, launching 80 thematic and niche VOD platforms for clients including Qwest TV – Quincy Jones' 'Netflix for Jazz' – and a VOD version of the popular UK lifestyle channel, Men & Motors. 
"We knew we should be looking at blockchain, but we were really struggling to work out which problems it could solve," Monnier says. Then, about a year ago, he had an epiphany. "In the digital world, it is harder to track the consumption of content and to authenticate it. Then there's the slow payment of rights – two years in some cases – and, when the money comes through for the owner, it's a small amount and there's no data to verify how the content is doing."
The more content firms have, the bigger the problem when they don't have the software to manage it, he argues. "Even the bigger players are struggling. Spotify was sued last year [for $1.6bn] for hosting songs it couldn't prove it had the rights to." To solve what Monnier refers to as this "massive transparency and trust issue", iKast is offering a rights management marketplace. It harnesses blockchain's ability to generate immutable smart contracts and act as an independent trustee that no single body can control. Buyers and sellers of rights can register with the public blockchain after verification and agree to a set of rules. 
According to Monnier, iKast is working with a handful of collection agencies and rights bodies (in France initially) to help in this process. When companies register with iKast, there's a button they can press that will request authentication from the appropriate bodies. 
Once authentication is established, parties can start rights negotiations. The beauty of managing this via the blockchain, Monnier says, is that it exposes content owners to a potentially much larger market. It offers a frictionless way for buyers and sellers to be more flexible on rights windows. 
"Some platforms only want content for three months, they don't pay for a year – but it is difficult to sell for less on the old system. On the blockchain, buyers and sellers can trade rights on a weekly basis and producers get paid immediately and are able get to keep tabs of their data." 
"On the blockchain, buyers and sellers can trade rights on a weekly basis and producers get paid immediately."

 
All parties are paid in fiat currently ("Nobody is ready to move to crypto yet," Monnier says), but the platform does offer end users utility tokens to incentivise viewing and increase loyalty. "If you watch 38 minutes of a show, you might be rewarded with a token worth £1. The tokens can be spent in an e-shop or on premium content, but you can't trade it for fiat currency," Monnier explains. He adds that tokens can be shared between different platforms within the blockchain ecosystem (a Men & Motors subscriber will be able to get discounted tickets for a Qwest-promoted jazz concert, for example). 
iKast is using the Ethereum-based blockchain for now, although Monnier says he's taking a pragmatic approach. "It has scalability issues, but Ethereum can offer users proof-of-stake. For where we are now, this is the best compromise, but as our ecosystem grows our choices may change," he explains. Other technology partners include Amazon Web Services, Belgian video player firm THEOplayer and FlameFy, a data-driven platform for content creators. 
iKast's business model varies according to company type – content providers can jump on for free, although if they require verification services, access to data analytics or detailed metadata services (which the firm gathers through the AI tools it uses for OKast), then this comes at an extra cost. 
iKast remains a separate company from OKast, allowing it to trade with companies that would be regarded as OKast's rivals. These video platform customers pay a monthly SAAS license to gain access to the system and manage and pay for rights.
The company has some 35,000 hours of content registered and is generating revenue already (some coming from OKast's video platform clients), although not enough to grow at the rate Monnier wants it to. 
"We're gearing up for a private equity round," he reveals – although an ICO is not on the cards. "We're operating with caution – we will finance this the traditional way with a private investor and seed investment."
This article originally appeared in the March 2019 issue of FEED magazine.