Start-up: On Rewind, France, 2015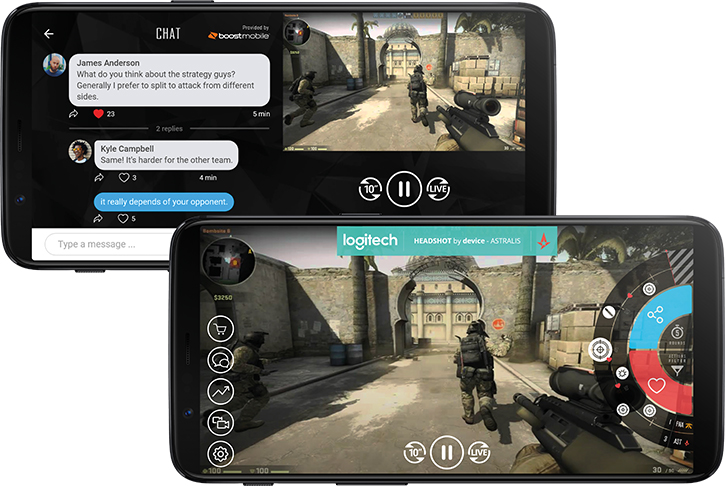 Playback On Rewind is an interactive video player that allows viewers to share replays on social media
Back in 2013, Biarritz-based skate fans Romain Violleau and Rémi Chasles found themselves frustrated by what a fiddly task it was to isolate and share YouTube moments of their favourite skateboarders performing tricks.
So Violleau, a project and branding designer, and Chasles, a robotics and computer engineer, set to work on creating a solution. In the process, they  also teamed up with their future CTO, Patrice Gargiolo, who is an engineer on the London start-up scene.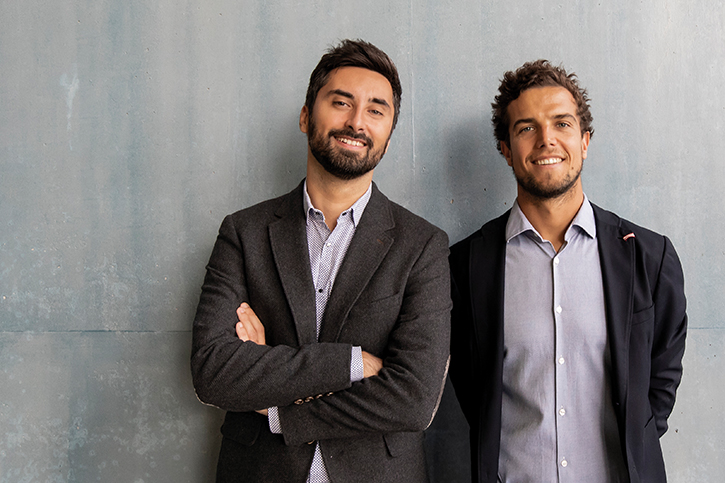 Fair Play Romain Violleau and Rémi Chasles wanted a simple and easy way to play back videos
R&D began that year and, by 2015, the trio were armed with a product, a business plan and a company thanks to the backing of Guillaume Mulliez, a member of one of the wealthiest families in France. 
The product is a HTML5-based video player, which has interactive features and icons that allow fans to go back to specific actions during the replays. Users can share these actions on social media, chat inside the video player and obtain statistics about the game and the players.
"We did not come at this from a commercial perspective – our vision has always been very focused on the needs of the fan."
"I think that's why we are bringing something different. We did not come at this from a commercial perspective – our vision has always been very focused on the needs of the fan," says Violleau.
As well as a video player solution for OTT, there is also a live stadium solution that allows spectators to go back over a specific action. And, last October, a new mobile video player was released with a patented solution in the form of a time wheel rather than a timeline. 
The mobile app offers fans a filter to select a specific action and a specific player/subject. "In horse racing, this enables racing fans to watch specific races as well as the live stream, while, in golf, a user could choose simply to focus on birdies or a specific player," Violleau explains. 
According to Violleau, On Rewind's customer research shows the product increases fan engagement, as well as the return on investment of their rights holder clients and their partners. 
"During a standard replay of a 90-minute football game, for example, a fan will spend seven minutes watching the full replay game – whereas with On Rewind's solution, this time increases to 32 minutes," Violleau claims. 
He also adds that On Rewind users are five times more likely to share clips via social media. This means the company maintains a close relationship with social platforms – forging partnerships with Twitter and Periscope. The firm also uses Facebook's API, and a share will either appear inside the video player or as a link, depending on the content's online rights status. 
Rights holders pay a monthly licence fee for the product, depending on its size, the size of the market and potential audience and what they want to use the product for. Monetisation options include pay-per-view layers, sponsorship via graphic overlays, as well as the ability to make a player's wardrobe 'shoppable'. For sports such as horse racing, it's also possible to set up a betting subscription direct via the video player. 
On Rewind's main customers are football and rugby rights holders, but it still serves its early adopters in snowboarding, skiing, horse riding, boxing and, of course, skateboarding. 
Clients thus far include a healthy spread of sporting federations, telecoms companies and individual teams, including the French Football Association, the French Handball Association, the Israeli Premier League, Toulouse FC, Olympique de Marseille and SFR telecom.
The company is also in early talks with broadcasters. This is an opportunity that has arisen partly thanks to its acquisition in 2017 by the Euro Media Group and its mobile apps subsidiary, Netco Sports. 
While On Rewind still operates as an individual company serving third-party clients, it also works in-house for Netco and, by virtue of the latter's footprint, has expanded into Italy and Australia. 
"We were looking to create something bigger when our next round of funding came along – we wanted to cover bigger events and to grow into new territories. Netco wanted a streaming partner so it could offer an end-to-end solution that offered transcoding, video production, graphic replay and streaming. We had the same strategy and the same kind of clients, so it made sense," Violleau says.
This article originally appeared in the March 2019 issue of FEED magazine.