Start-up: PlayGiga, Spain, 2013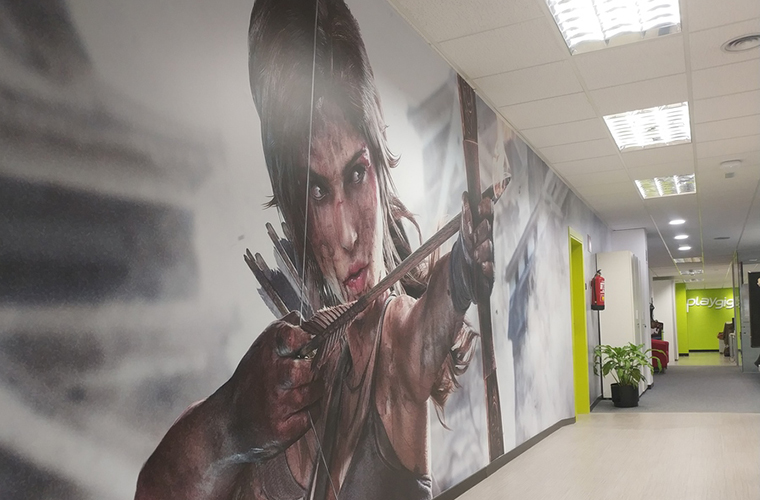 Based on a mix of deep tech and content curation, PlayGiga's cloud-based 'Netflix for gaming' service is set to disrupt the video gaming industry, according to the start-up's chief executive, Javier Polo.
Polo says, "We believe that, similar to what happened with Netflix for TV, the video games industry will evolve towards a streaming model where users will not need to buy specific hardware and will enjoy a curated catalogue of games under a subscription model."
And this forms PlayGiga's cloud gaming offering, which has launched in five territories and includes a selection of premium games – that run on any type of PC, MAC or TV – for a monthly fee.
The gaming industry's transition to streaming accelerated last year with Triple A gaming giant Electronic Arts' acquisition of cloud gaming outfit GameFly, in a bid to bring its content to a wider audience. Google and Microsoft also followed suit, with announcements of their own games streaming services.
However, while firms such as Sony have been experimenting with cloud gaming for some years now, stream gaming has struggled to take off due to slow internet speeds and latency.
It is also telling that PlayGiga itself has been running since 2013, but it took four years for the technology to become operational.
Polo acknowledges that streaming video games is more complex than Netflix, "because the content is effectively created in real time and there can be no buffering".
The landscape in 2019 is now changing, however, with a wider availability of fibre connections and, most crucially, the onslaught of 5G, which is set to eliminate latency in cloud gaming services, according to Polo.
"In Europe we are lagging behind but in the US and Asia, 5G is being deployed as we speak. Telcos need a use case for 5G technology, and cloud gaming happens to be one of the few use cases," he says.
For its part, Polo claims that users of PlayGiga's services cannot perceive whether a game is being processed locally or in the cloud.
"PlayGiga's technology experiences fewer than 30 milliseconds of latency.
To set this in context, a blink of an eye is 150 milliseconds, so it's impossible for you to know where the game is running," Polo says.
"This is about solving a very difficult technological problem," he adds. "You are dealing with latency but also with something that needs to have the proper resolution for the graphics.
"When we distribute in Latin American – if your bandwidth is not high enough, or where the network is not as robust, then we have the ability to automatically protect that latency," he adds.
Of course, the service is also about entertainment, and it currently offers a curated mix of 300 titles thanks to agreements with over 60 publishers. "We build different catalogues depending on the customer segment," Polo says.
At the moment, the service is deployed in Chile, Argentina, Italy, Spain and Qatar using a B2B2C distribution model. It has had some success to date in providing white label service for telcos such as Turner and Telecom Italia, which have both been using the service since late 2017.
"It's a great way for telcos to add value, reduce churn or incentivise customers to upgrade to premium packages," he says.
He adds that the firm also has proof-of-concepts running at telcos in Europe, while in Latin America, "5G is something that is giving us a lot of opportunity, as well as in the US and South Korea."
PlayGiga is also exploring R&D opportunities with big telcos who want to understand how 5G performs under stress. "In the most extreme case you have VR games streaming on top of 5G. This is what we do with AT&T in Italy."
Other business, Polo adds, comes from licensing the company's tech to gaming publishers, so that they can react to offer the same kind of cloud streaming services that EA now provides.
A serendipitous mix – content, technology and infrastructure – have seen PlayGiga included in a handful of Spanish companies, with a sales potential of $100m according to financier Carlos Blanco.
This article originally appeared in the May 2019 issue of FEED magazine.