Start-up: PromoMii, Denmark, 2016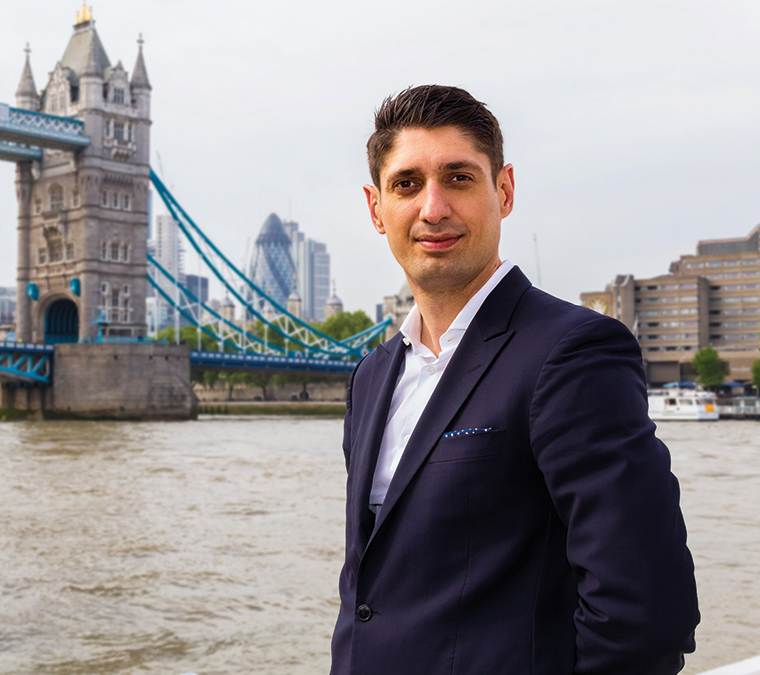 In this month's Start-up Alley, we take a look at an AI-driven video editor Start-up.
PromoMii was initially founded to distribute existing trailers to digital TV platforms. This was back in 2016 when even Netflix only had stills next to its film and TV titles. However, former investment banker Michael Moss's start-up hit a pain point when he discovered broadcasters don't produce trailers for all their titles. His platform clients required at least 80% of programme trailers for each broadcaster – or none at all.
"After two years, we realised we were building a product that nobody wanted," said Moss, "So I pivoted the company when my co-founder left and changed the proposition to focus on providing trailers for content creators."
What Danish-born, London-based Moss had identified was a need in the market for an AI-driven media-editing tool that analyses existing content and cuts it down into teasers for show promotion, which could be personalised according to user preferences.
Operating on a B2B model, PromoMii could appeal to creative and marketing departments at TV companies, platform owners, OTT operators, SVODs, even gamers broadcasting on Twitch, and offer them intelligent cut-downs from existing material that could be created in a matter of minutes.
Moss makes it clear that the trailers PromoMii produces aren't the traditional type with voice-overs, and they're usually well under a minute long, but he's convinced there's enough traction in the market for teasers that challenge the status quo. "Companies like Warner Media want to disrupt the way it's been since the seventies. They want to make promos more personalised, shorter, better. If you like Brad Pitt, for example, they should be targeting you just with movie clips showing him in it. If someone else prefers Angelia Jolie in the same movie, then push more clips with her."
He claims that PromoMii allows clients "to create 100 personalised clips to target 100 different audiences" and these are more effective than cutting one trailer that tries to target everyone.
To shape the company and the direction of the product, the start-up has pulled in some big names to sit on its board, including Alan Boyd, an original co-founder at Microsoft.
Boyd apparently came on board following a chance meeting with Moss in a restaurant where both were celebrating their birthday. The start-up's chair, meanwhile is Lester Mordue, an award-winning creative director for MTV and Sky, who is running Promax BDA Europe.
Pricing per video for the B2B market is £23-77, while a monthly subscription to PromoMii will set users back £1k. For £9, clients can use just the video analysis tool, which is handy for searching through large volumes of video, with the results presented in the form of selectable tags.
If you like Brad Pitt, for example, they should be targeting you just with movie clips showing him in it
PromoMii's staff comprises Moss, co-founder and CTO Tigran Mnatsakanyan and a handful of operations and development people. But the firm is looking to expand. The start-up wants to raise $1.6m in pre-Series A funding to develop the AI software, invest in the sales effort and scale in the B2B market.
Moss also talks of using the funds to scope the B2C market, so consumers can package their videos into digestible forms on social media. "You still see far more people posting pictures than video. Our AI can automate highlights," he says.
A major UK-based joint streaming venture is currently interested in using PromoMii's tech, which is being used at Swedish pubcaster, SVT. Additionally, there are trials taking place in 16 territories including TV2 and DR in Denmark.
The firm was also selected to take part in Danish Media accelerator Startupbootcamp, which invites ten promising media companies on a three-month intensive course in Amsterdam.
Both Moss and the founders of Startupbootcamp gave presentations at this year's IBC show in Amsterdam at the convention's three-day Next Gen Hub conference.