Start-up: Radio.co/Podcast.co, UK, 2014/2017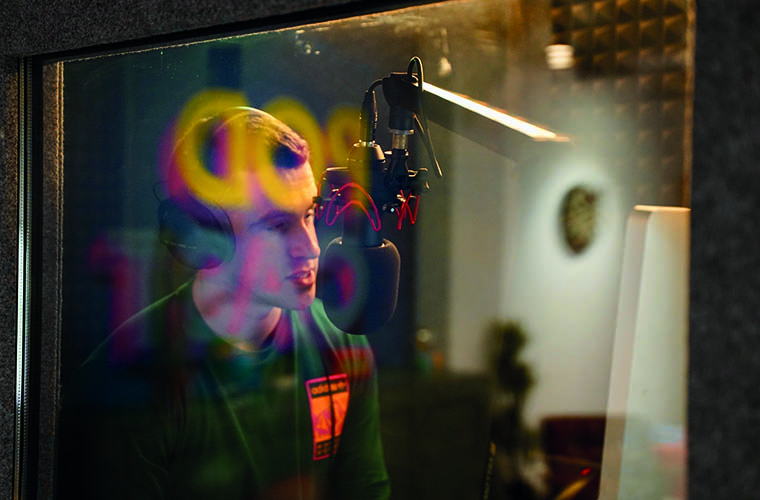 As a teen entrepreneur and self-taught web and streaming developer, James Mulvany was drawing a full-time income from his first start-up before he'd even finished secondary school
Even at university, James Mulvany was able to keep his firm running – electing to work for himself during a placement year. "It was then I realised that the business had legs – it was growing to a level where we were generating money and could afford to take on staff," he recalls.
After graduating from the University of Huddersfield, Mulvany moved to Manchester, which offered lower overheads than London. "That's still the case now in terms of rates", he adds, "although the cost of hiring developers has probably caught up with the capital."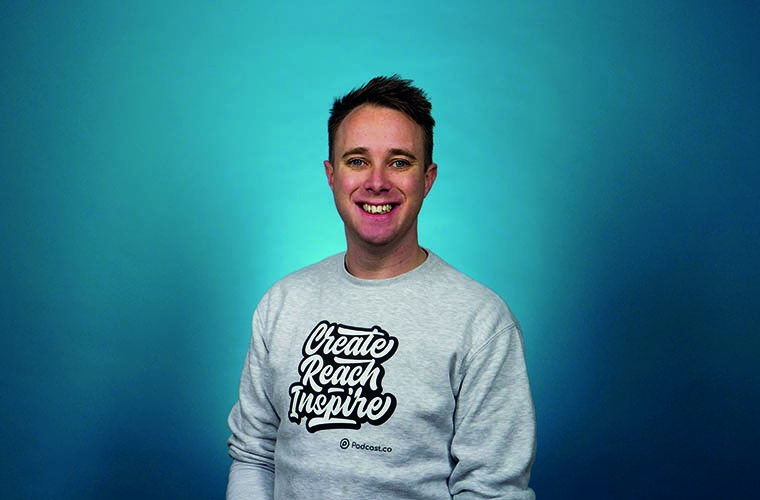 His first venture, Wavestreaming, was boosted by a deal with AOL, which was looking to develop Winamp, a late-nineties media player for music files, which it had acquired and bundled into its own software.
"We'd been building components around Winamp that had really taken off. Aol then put lots of custom our way and we went from being a small business to one that was making serious revenue very quickly – but I knew it wouldn't last…"
Once AOL sold this part of the business, work tailed off, as Mulvany had predicted, but by this point he sensed that the landscape was changing.
"It became apparent that lots of people looking for streaming services weren't traditional radio stations, but brands and niche stations or DJs and musicians wanting to create their own personal branding through audio," he adds.
"We had all these tools geared towards engineers at radio stations that do the techy stuff, but I could see there was an opportunity for an easy-to-use cloud-based product that enabled people to create stations in a simple way," he adds.
This led to the creation of Radio.co, which Mulvany describes as "a Swiss army knife for radio broadcast streaming and automation". The platform, which took a year to build, allows its non-technical clients to upload content, schedule playlists and invite DJs to broadcast on the live station at an allotted time.
Clients can also customise and design their own web players and request systems as well as providing analytics and growth tools. This soon became Mulvany's core focus and Wavestreaming is now part of Radio.co's business.
Around half the firm's clients are US-based – largely community and university stations, while others use Radio.co as a branding platform. These include Ibiza's Café del Mar, which plays chill-out music that its patrons can listen to long after the party's over and the revellers have flown back home. The pet food brand Whiskas also launched a Radio.co station last year with music that claims to keep cats calm.
I could see there was an opportunity for an easy-to-use-cloud-based product that enabled people to create stations in a simple way
After a couple of years, Mulvany observed that "while radio stations often wanted podcasts, podcasters don't necessarily want live radio". This realisation led to the launch of Podcast.co as a separate entity.
Supported by debt financing from government agency Northern Powerhouse, the SaaS-based platform allows clients to simply and quickly publish and distribute podcasts to all the main platforms including Apple, Spotify and Google Podcasts. Recent innovations also include Matchmaker – a tool that helps connect podcasters with guests – useful given over 60% of podcasts are interview-based.
With many celebrities and brands jumping on the every burgeoning podcast bandwagon, does Mulvany think that we've hit peak podcast?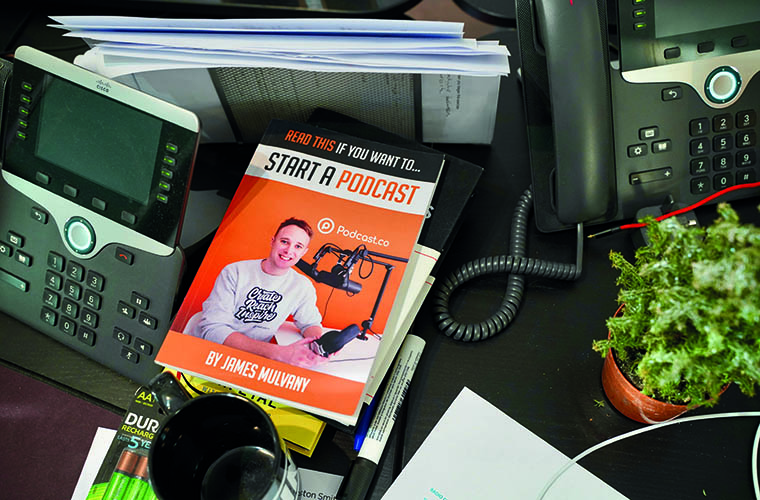 "If you're starting a podcast without a strategy or pre-existing voice, it is quite hard to get cut through, but the numbers to me suggest that it's not too late to start," he says. He adds that there are still under a million podcasts on iTunes, in comparison to YouTube's one billion active accounts – indicating that the market is far from saturated.
Unlike its radio counterpart – with which it shares offices – Podcast.co services also include production and the outfit has studios in Manchester, London, New York and Amsterdam.
"With podcasting, many of our clients want the whole package," he explains.
Recent clients include Samsung, which attended start-up event Slush in Helsinki last year with a glass-covered podcast booth built into its stand. More live innovations are set to follow. In December, Mulvany acquired Pocketstreamer, a live streaming app he hopes to integrate into Radio.co this year. Other developments include a forthcoming deal with a New York-based record label and sports management company.
This article first appeared in the March 2020 issue of FEED Magazine.